Best Trades of IPL 2020
The Indian Premier League is currently being contested between 8 franchises based in different cities of the country. The franchises have prepared their squads for the upcoming season by purchasing players in the auction and certain players have also been traded in by the franchises.
Indian Premier League, in general, has three trade windows, wherein a franchise can trade players. Two trade windows are there before the IPL player auction and one trade window opens post-auction. Trades for the 2020 IPL have been done and dusted. Accordingly, here are the top 5 best trades of IPL 2020.
List of 5 Best Trade In IPL History:
#1 Sherfane Rutherford
Sherfane Rutherford is a young Guyanese all-rounder, his international debut was for West Indies came in December 2018. Rutherford is fifth in the list for the top 5 trades of IPL 2020. Rutherford was purchased by Delhi Capitals ahead of 2019 IPL auction for INR 2 crores, he played 7 matches for them. He has been traded in by Mumbai Indians for INR 2.2 crores. He is a promising talent for the future. Considering the fact that Pollard and other foreign players are aging and might not play for more than two seasons, he might be a perfect replacement for them.
Read More: Youngest Players in IPL
#2 Krishnappa Gowtham
Krishnappa Gowtham has done extremely well in the domestic T20 matches in recent years and as a result, he got into the RR playing XI in the previous season. His ability to clear the fence in the death overs and to chip in with the ball and pick crucial wickets had made him talk of the town in the IPL 2019. His abilities resulted in him being traded to KXIP for a price of INR 6.2 crores. He will provide the Punjab team stability, with both bat and bowl. Gowtham makes it at number four in the list for the top 5 trades of IPL 2020.
Read More: IPL 2020 Captain List
#3 Trent Boult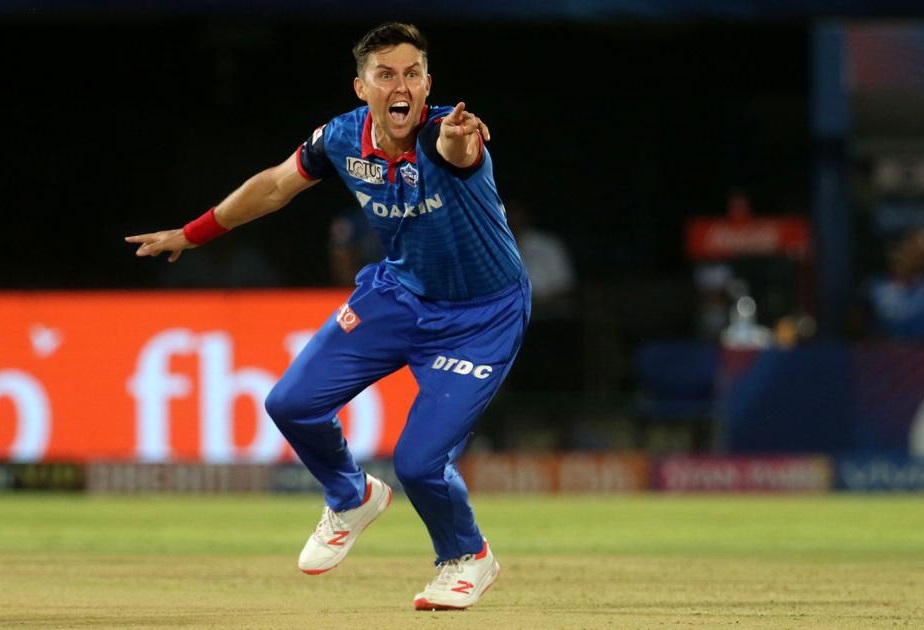 Trent Boult is currently one of the best fast bowlers in the world. His ability to swing the ball both ways and to bowl yorkers in the death overs is a priceless commodity to have. He has been traded in by Mumbai Indians for INR 2.2 crores. He might prove to be one of the best acquisition considering the fact that both Lasith Malinga and Bumrah are having injury concerns. He is a perfect back up to have and if all three of them are fielded together, the batsmen are going to have a tough time.
Read More: Best Players in IPL
#4 Ajinkya Rahane
Ajinkya Rahane was a part of the Rajasthan Royals for quite a while and during his time there he played over 100 matches for them and has contributed efficiently at the top of the order. He has been traded to Delhi Capital for INR 4 crores. Delhi already has a packed top order and it will be interesting to see where he bats for them. With Ajinkya in their side, they have added experience and at the same time, Shreyas Iyer will have a lieutenant in him. Ajinkya's trade is second in the list for the top 5 trades of IPL 2020.
Read More: Most Expensive Players in IPL
#5 Ravichandran Ashwin
Ravichandran Ashwin has seen a downward slope in his career in the shorter formats of the game in recent years, but his pedigree is well known in the world of cricket due to his performance for the Indian team. Ashwin's prime in IPL was during his days with CSK where he was playing under the captaincy of MSD. His trade saw him move from KXIP to DC for INR 6.2 crores. He was the captain of KXIP in the previous edition. The Delhi based side has a very good squad at their disposal and with the addition of an experienced spinner, they look even better. Ashwin is considered as the best trade in the list for the top 5 trades of IPL 2020 considering his records in the league.
Read More: IPL Team Owners