India National Cricket Team (Men's)
| | |
| --- | --- |
| Full Name | India National Cricket Team |
| Nick Name | Men in Blue |
| Founded | 1926 |
| Managed by | BCCI |
| Selector | Shiv Sundar Das |
| Head Coach | Rahul Dravid |
| Captains | Rohit Sharma (ODI, Test), Hardik Pandya (T20) |
TEAM RANKING
TEST
1
ODI
3
T20I
1
CURRENT INDIA CRICKET TEAM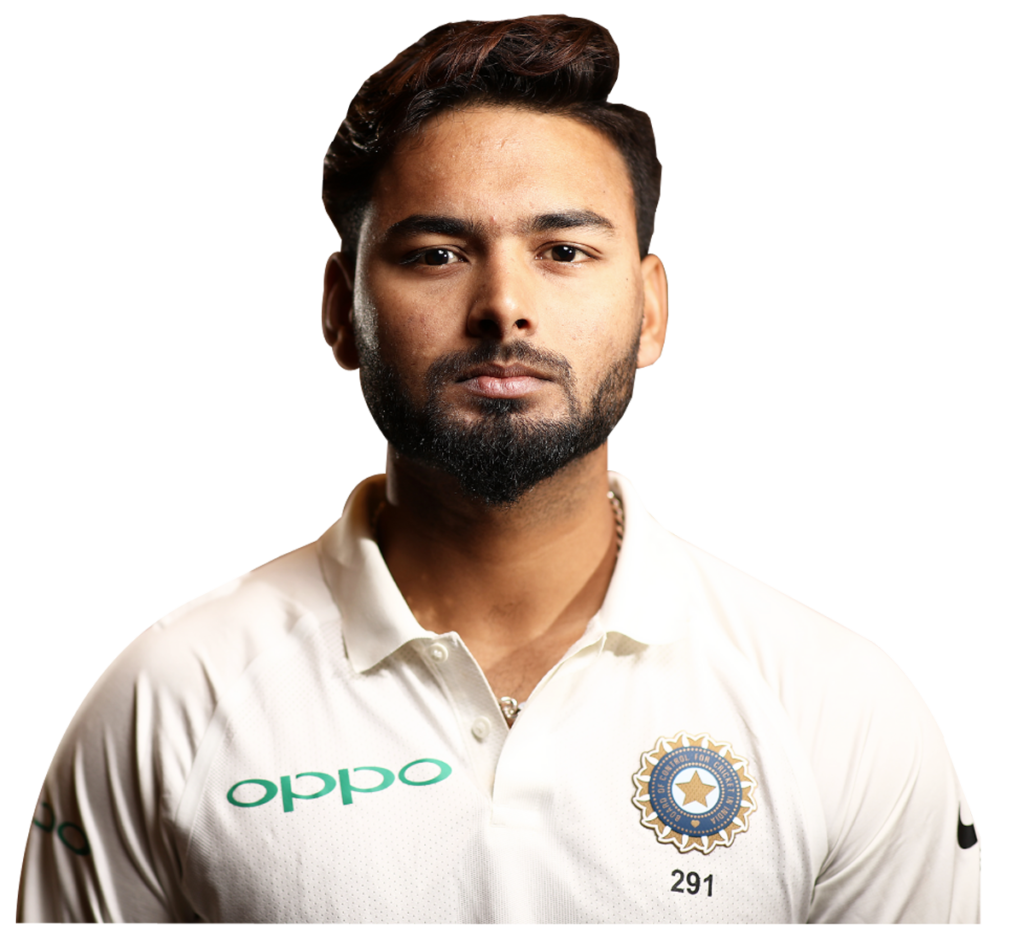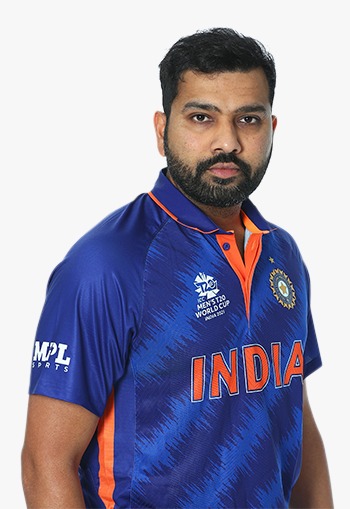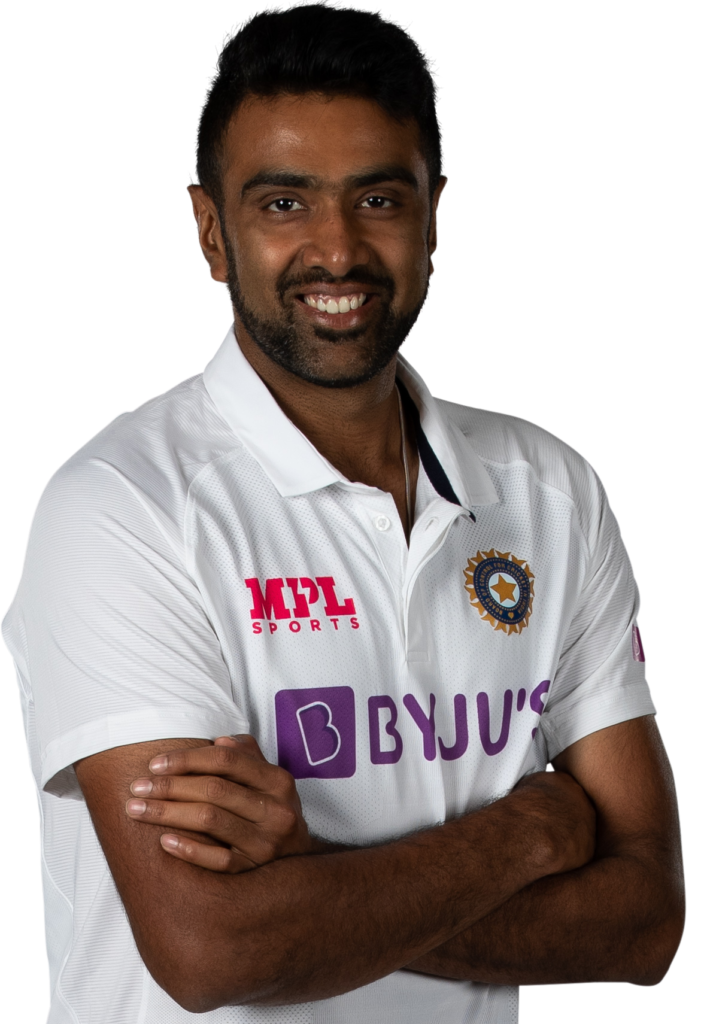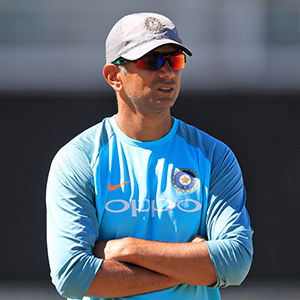 CURRENT SUPPORT STAFF
Here's the list of the coaching staff of the Indian National Cricket Team:
| | |
| --- | --- |
| Head Coach | Rahul Dravid |
| Batting Coach | Vikram Rathour |
| Bowling Coach | Paras Mhambrey |
| Fielding Coach | Ramakrishnan Sridhar |
| Manager | Girish Dongre |
| Physiotherapist | Nitin Patel |
India National Cricket Team
Prepare to be captivated by the enthralling journey of the India National Cricket Team, a powerhouse that has enthralled fans worldwide. As a full member nation in International Cricket, their prowess on the field is unparalleled. Guiding this formidable force is the esteemed Board of Control for Cricket in India, overseeing their cricketing activities.
The seeds of cricket were sown in India during the 18th century, courtesy of the Britishers. The birth of the first-ever Cricket Club in India in 1792 marked the dawn of a new era. Fast forward to 1932, and India made their mark by playing their maiden Test match at the iconic Lord's Cricket Ground.
Yet, the journey to greatness was not without its challenges. Initially, the Men in Blue struggled to secure victory, enduring two decades without a single Test match win. Early on, their opponents were left unthreatened as India could only celebrate triumph in a mere 35 out of 196 Test matches.
However, a transformation was on the horizon. In the late 90s, India emerged as a formidable force in the realm of International Cricket. The defining moment came in 1983 when they clinched their first-ever ICC World Cup title. Under the fearless leadership of Kapil Dev, India triumphed over the mighty West Indies, etching their name in cricketing history.
India proudly stands as the third nation, following in the footsteps of Australia and West Indies, to claim the prestigious ICC World Cup title twice. Led by the legendary MS Dhoni, they secured their second triumph in the 2011 ICC World Cup, etching an indelible mark on the annals of cricketing glory.
Similar Cricket Teams
LIST OF CAPTAINS
As many as three men have captained Indian National Cricket Team in India's Test match history. Of these, only 6 captains have led the side for more than 25 Test Matches. CK Nayudu was the first-ever captain of India's National Cricket Team. He led the side in India's first Test match in 1932 at Lord's. Besides, he also captained India in India's first three-match home series in 1933-34.
India's fourth captain, Lala Amarnath led the Indian side to its first Test victory after independence. Lala Amarnath was India's first captain to lead India to its first-ever Test match victory and first Test series victory. From 1952 until 1961–62, India had a number of captains such as Vijay Hazare, Polly Umrigar, and Nari Contractor to name a few.
India played the first ICC 1975 World Cup under the leadership of Srinivasaraghavan Venkataraghavan. He led India to its first ODI victory against East Africa in the same tournament. Between the period of 1975 and 1979, Bishan Singh Bedi led Indian National Cricket Team in 22 Tests and 4 ODIs.
Legendary Indian player, Sunil Gavaskar then took the leadership duties in 47 Test Matches and 14 ODIs before it was succeeded by Word Cup-winning skipper Kapil Dev in the 1980s. The latter turned the fortunes of Indian Cricket as he led the Indian National Cricket Team to ICC 1983 World Cup title after beating West Indies in the final. He led Team India in 74 ODIs and 34 Tests. Under his leadership, India won the first-ever series (2-0) against England in England.
After some brief changes in captains, India found a wonderful skipper in Mohammad Azharrudin in 1989. He led Indian National Cricket Team in 47 Tests and 174 ODIs. He captained Team India between 1989 and 1999 before Sachin Tendulkar took over the captaincy duties. The little master led India in 25 Tests and 73 ODIs.
In early 2000, Sourav Ganguly became the regular captain of the Indian National Cricket Team. Under his leadership, India became a formidable side in World Cricket. Sourav Ganguly-led side had the ability to not only win at home but also away tours. Ganguly led India to the final of the ICC 2003 World Cup. During his reign, India also became the joint-winners of the 2002 ICC Champions Trophy along with Sri Lanka. Under his leadership, India lost only three Tests and home and managed to draw the Test Series in Australia and England. Rahul Dravid became the captain of India for a brief period before it was taken over by Mahendra Singh Dhoni.
Mahendra Singh Dhoni turned the fortunes of Indian Cricket from the first tournament he led the Indian National Cricket Team. He led India to the 2007 ICC T20 World Cup in South Africa. He also led India to win their second ICC World Cup title in 2011 after beating Sri Lanka in 2011. Mahendra Singh Dhoni is the only captain in the history of World Cricket to have won all ICC trophies.
Under MS Dhoni's captaincy, India held the number one position in ICC Tests ranking for 21 months between November 2009 and November 2011. However, the team performed poorly in away Tests from 2011 to 2014 and Dhoni retired from Test cricket in December 2014, with Virat Kohli being named as the new Test captain. Dhoni resigned as captain of the ODI and T20 teams in January 2017 and Kohli succeeded him at the position.
Virat Kohli has established himself as one of the best skippers in Test. He led India to 19 consecutive wins in Test Cricket. As of now, Virat Kohli is India's most successful Test Captain with a winning percentage of 61%. Though, he has still a long way to go when it comes to white-ball Cricket. Virat Kohli has still not led India to an ICC trophy.
Rohit Has been vice captain of Virat Kohli in Test format for a while and now has been newly promoted to ODI and T20 captaincy role
Here's the list of all the captain of the Indian National Cricket Team:
| | | |
| --- | --- | --- |
| Captain Name | Span | Matches |
| MS Dhoni | 2007-18 | 279 |
| Mohammed Azharuddin | 1990-99 | 221 |
| Virat Kohli | 2013-2022 | 213 |
| Sourav Ganguly | 1999-05 | 195 |
| Kapil Dev | 1982-87 | 108 |
| Rahul Dravid | 2000-07 | 104 |
| Sachin Tendulkar | 1996-00 | 98 |
| Sunil Gavaskar | 1976-85 | 84 |
| Nawab of Pataudi | 1962-75 | 40 |
| Rohit Sharma | 2017-Present |  84 |
| Dilip Vengsarkar | 1987-89 | 28 |
| Bishan Bedi | 1976-78 | 26 |
| Ajit Wadekar | 1971-74 | 18 |
| Virender Sehwag | 2003-12 | 17 |
| K Srikkanth | 1989-89 | 17 |
| Lala Amarnath | 1947-52 | 15 |
| Anil Kumble | 2002-08 | 15 |
| Suresh Raina | 2010-14 | 15 |
| Vijay Hazare | 1951-53 | 14 |
| Ajay Jadeja | 1998-99 | 13 |
| Nari Contractor | 1960-62 | 12 |
| Ravi Shastri | 1987-91 | 12 |
| S Venkataraghavan | 1974-79 | 12 |
| Polly Umrigar | 1955-58 | 8 |
| Gautam Gambhir | 2010-11 | 6 |
| Vinoo Mankad | 1955-59 | 6 |
| Gulabrai Ramchand | 1959-60 | 5 |
| Datta Gaekwad | 1959-59 | 4 |
| CK Nayudu | 1932-34 | 4 |
| Ghulam Ahmed | 1955-59 | 3 |
| Nawab of Pataudi Sr | 1946-46 | 3 |
| GR Viswanath | 1980-81 | 3 |
| Vizianagram | 1936-36 | 3 |
| HR Adhikari | 1959-59 | 1 |
| CG Borde | 1967-67 | 1 |
| Syed Kirmani | 1983-83 | 1 |
| Pankaj Roy | 1959-59 | 1 |
| Moninder Amarnath | 1984-84 | 1 |
Similar Cricket Teams
Most Successful Captains
India has produced some legendary captains over the years. Here's a look at the 5 most successful captains India has produced over the years.
Mansoor Ali Khan: Mansoor Ali Khan is the youngest to have led the Indian Cricket Team. He took up the captaincy duties at just 21 years and 77 days. He was a great batsman and a person with inspirational qualities. Unfortunately, his career got short-lived due to a tragic accident that lost his one eye. In his international career, he scored 1216 runs at an average of 55. He led India to its first-ever overseas series victory after winning against New Zealand.
Virat Kohli: If there's one player who can be termed a modern-day cricketing legend, It's Virat Kohli who has made almost every cricket lover his fan with some memorable Cricketing performances. His big list of records includes the fastest ODI century by an Indian, the fastest batsman to score 5000 runs in ODIs along the fastest man to score 10 ODI centuries. He is currently holding the top spots in both ODI and test matches and is one of the only players to be expected to break Sachin Tendulkar's record for most runs and centuries.
Kapil Dev: The Man who led India to its first-ever World Cup title in 1983, Kapil Dev needs no introduction. Kapil Dev is hailed as one of the most successful captains in Indian Cricket Team history.
Mohammad Azharuddin: Mohammad Azharuddin is hailed as one of the most successful captains India has ever had. He made a significant contribution to Indian Cricket not only with the bat but also with his captaincy. He led the Indian team in 47 Test matches and 174 One Day Internationals. He led the team to victory in 90 ODIs, the highest until surpassed by MS Dhoni.
Sourav Ganguly: Sourav Ganguly was amongst India's best captains to date and it has been widely said that the team and players who brought the World Cup glory home to India were nurtured under his captaincy only. Being famous as an aggressive captain, Ganguly was also the second most run-getter for India in ODIs after Sachin Tendulkar.
MS Dhoni: Mahendra Singh Dhoni is regarded as the most successful captain in Indian Cricket history. MS Dhoni has led India to all ICC titles. Under his leadership, India won the 2007 ICC T20 World Cup, 2011 ICC World Cup, and 2013 ICC Champions Trophy. Overall, he has led India in 200 ODIs, 60 Tests, and 72 T20s. Dhoni is also the only captain to have led in 50-plus internationals in each of the three formats of the game.
Indian Team Records & Stats
Test Cricket Records
India has played 570 Test matches in its cricketing history, winning 172 and losing 176 games. As many as 221 games ended in a draw and 1 tie for an overall winning percentage of 29.64
Sachin Tendulkar has scored the most number of runs by an Indian batsman in Test Cricket. He has scored 15,921 runs at an average of 53.78.
Anil Kumble holds the record for picking the most number of wickets by any Indian bowler in Test Cricket. He has picked 619 wickets at an average of 29.65.
ODI Cricket
India has played 1029 ODI matches in its ODI cricketing history. Out of these, they have proved victorious in 539 matches and lost 438 games and 9 ties for an overall winning percentage of 54.68
Sachin Tendulkar holds the record for scoring the most number of runs in ODI cricket. He has scored 18426 runs at an average of 44.83.
Anil Kumble holds the record for picking the most wickets in Test Cricket. He picked 334 wickets at an average of 30.83.
T20 Internationals
India has so far played 199 T20 international Matches. They have managed to win 127 games and lost 63 matches and 4 ties with an overall winning percentage of 64.76
Virat Kohli holds the record for scoring the most number of runs in T20 cricket. He has 4008 runs at an average of 52.73.
Yuzvendra Chahal has the most wickets for India in T20 internationals. He has 91 wickets to his name at an economy of 8.13.
India National Cricket Team History
A number of Historical facts quote that Cricket was First Brought on Indian Soil by some European Merchants in the early 18th century and the First Indian Cricket Club Came into Existence at that time only in the city of Kolkata. India, as a country, was mostly dominated by British rule for the next century and It, was by the year 1932 only that India became the Sixth country to get Test match Status and played their First match against the English Cricket team at the "Mecca of Cricket", Lords.
The Journey for Indian Cricket was not a "Joy Ride" at all and for the next few decades, the Indian team gets to face defeats in almost every match they played. It was the year 1952 that Team India tasted their first-ever victory in the international Cricketing arena by defeating England cricket team at the Madras cricket club in 1952.
India National Cricket Team was largely considered a weak team in the first few decades of its Introduction to the Cricketing world. While it had to wait until 1952 for its first win in International Cricket, Indian Cricket gets to see its rise in the Global Cricketing arena after that famous World Cup victory in 1983 in England. In the 1983 World Cup final, India Defeated the Mighty West Indies in the under the captaincy of confident skipper Kapil Dev. Since then Team India never looked back and went on to defeat almost every cricket team in the world, while having some of the biggest Global Cricketing stars like Sunil Gavaskar, Kapil Dev, Gundappa Vishwanath, and many others.
If we have to name one cricketer out of the whole Indian cricket roster till now who has made everyone go gaga about his outstanding performances in World Cricket, It has to be India's Cricketing God, Sachin Tendulkar. There's hardly anyone in this country who isn't familiar with those "Saaachin…Saachin" chants in the stadium and even Sachin hasn't disappointed his fans during the course of his Cricketing career over a period of more than 20 years.
Making his debut against Pakistan in 1989 at the tender age of 16 years and 205 days, this Cricketing legend made everyone a cricket lover across this planet. He has scored the most runs in both ODIs and Test matches along with a Unique record of 100 centuries. Even the Cricket Legend Sir Don Bradman met him at his place and told him that his batting makes him remember his own days in World Cricket.
While the India National Cricket team was doing a tremendous job having Sachin and other great Cricketers like Saurav Ganguly, Rahul Dravid, and Anil Kumble on board, It was still not being able to secure any major victory against in the ICC events. India almost came near to another World Cup glory, but unfortunately India Lost to Australia in the World Cup 2003 final under the Captaincy of Saurav Ganguly.
It was then when a member of the BCCI's Selection committee decided to bring some young blood on board to handle Team India's Captaincy and Mahendra Singh Dhoni was awarded the same Responsibility. The ploy paid off and it was Dhoni along with a young bunch of Indian Cricketers who won the inaugural T20 Cricket World Cup in 2007 by defeating the Arch rivals Pakistan in a nail-biting finish and made all the Indian Cricketing fans jump in glory.
It wasn't it as India also secured a No.1 spot in the ICC test rankings in the year 2011 along with another ODI World Cup glory after 28 years under MS Dhoni's Captaincy only.