Total Wins by MI in IPL
Record winners of the IPL, there is perhaps no team in the tournament that knows how to win like they do. Most Wins by MI in IPL stands at an impressive 107 in 187 matches, and this list will give you a good idea of how they actually managed to achieve those figures.
List of Total Wins by MI in IPL Season (2008-2019)
#1. 2008 (7 wins)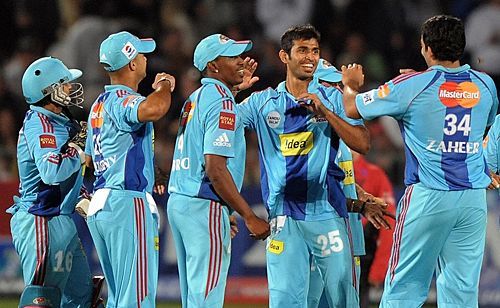 The inaugural season of the IPL did not go too well for Mumbai Indians, who finished fifth in the overall table with seven wins from their 14 group stage matches. Although they are the record winners of the IPL trophy, Mumbai Indians' success came primarily in more recent times, and the start was not as spectacular.
Read More: Total wins by KXIP in IPL
#2. 2009 (5 wins)
The number of Most Wins by MI in IPL matches took a beating in 2009 with the men in blue picking up just 5 wins in 14 group stage matches. This woeful performance saw them finish seventh in the overall standings.
#3. 2010 (11 wins)
From just five wins in 14 games the previous season to more than double – Mumbai Indians racked up 11 wins in 2010! 10 of those wins came in the group stage, while a win in the semis saw them make their way to the IPL finals for the first time. However, that's where their story ended as they had to make do with the runner-up position,
Read More: Total wins by RCB in IPL
#4. 2011 (10 wins)
Once they learned how to make it into the knockout stages of the IPL, Mumbai Indians have scarcely looked back. In 2011, they finished third in the table with 9 wins from 14 group stage games, only to head out in the semi-final stage yet again.
#5. 2012 (10 wins)
The IPL expanded to accommodate more teams in 2012, but the number of Mumbai Indians Total Wins by MI in IPL matches went up by the same amount as in 2011. In 16 group stage matches, Mumbai amassed 10 wins and came third in the group only to exit in the semi-final stage.
Read More: KKR Total Wins in IPL
#6. 2013 (13 wins)
2013 marked the first title of many for Mumbai Indians, and they won it in some style too. Having finished second in the group stage with 11 wins from 16, Mumbai Indians entered the finals via the eliminator and emerged victorious on the other side.
#7. 2014 (7 wins)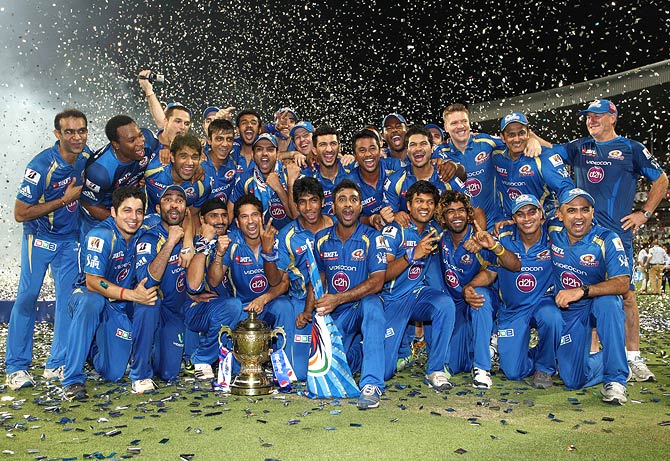 Following their title win last season, Mumbai Indians came back down to Earth with a humbling fourth-placed finish. Just 7 wins in 14 group stage games saw them just about make it to the playoffs where they stumbled at the first hurdle itself.
Read More: Total wins by SRH in IPL
#8. 2015 (10 wins)
As it turned out, 2014 was a mere blip in relation to Most Wins by MI. 2015 saw them reclaim their crown – they came second in the group stage with 8 wins from 14 matches before winning both their knockouts to lift the trophy.
#9. 2016 (7 wins)
Once again, a title-winning season was followed by disappointment, as Mumbai Indians total wins in IPL matches took a real beating. Just 7 wins from 14 matches are what the defending champions managed, failing to progress to the next stage by finishing fourth in the table.
Read More: Total wins by DC in IPL
#10. 2017 (12 wins)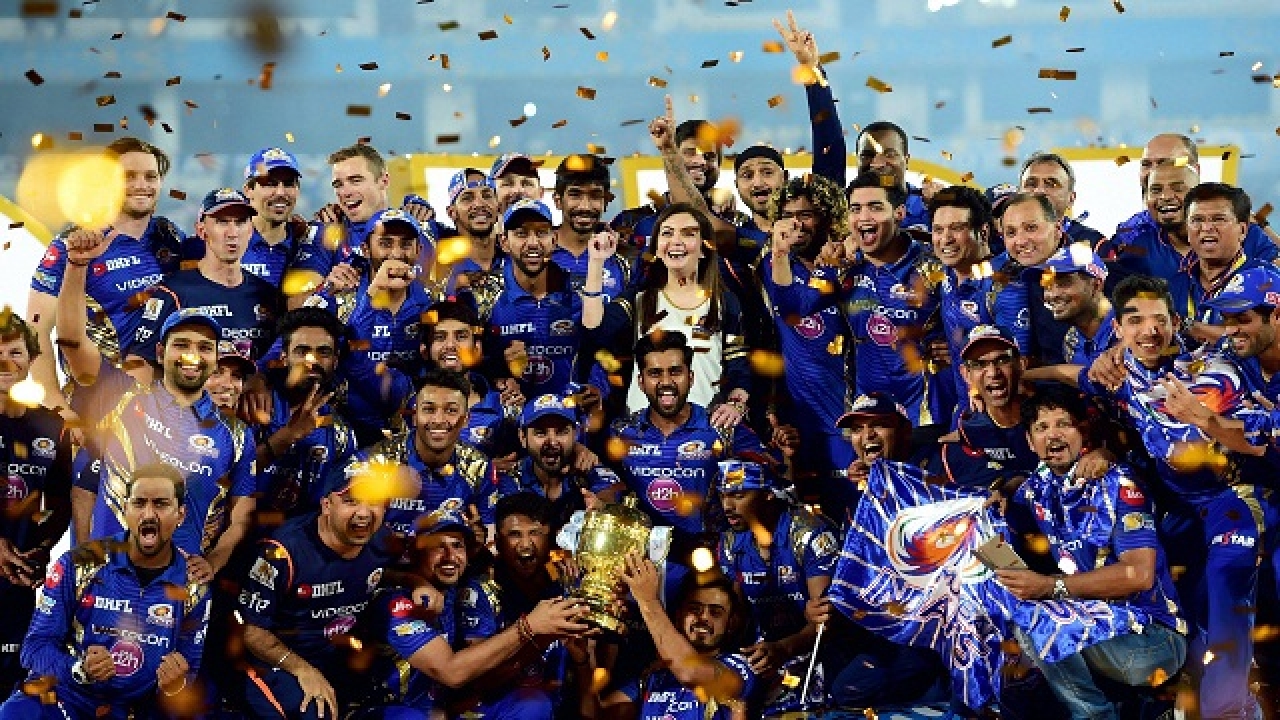 How does a team bounce back from not even qualifying for the knockout stage in the IPL? Well, Mumbai Indians chose to do it by topping the group stage, with 10 wins from 14 matches and then sealing their third title with a victory in the final – perhaps their most dominant showing yet.
#11. 2018 (6 wins)
Unfortunately, this list of Total Wins by MI in IPL matches followed the trend of their previous title wins. Having been champions just a year ago, Mumbai failed to make it to the knockouts once again, finishing fifth in the table with 6 wins from 14 matches.
Read More: Most Wins by CSK in IPL
#12. 2019 (11 wins)
True to form, Mumbai Indians bounced back from a disheartening fifth-placed finish last season with their record fourth title win in 2019. They claimed the top spot in the league as well, winning 9 out of their 14 matches before a faultless run to the finals saw them secure a narrow one-wicket win in the final.