Highest Scores in IPL
Any tournament of the shortest format of the game is supposed to be a nightmare for the bowlers. Though the bowlers also have their days, it is usually a batsman's heaven. In the Indian version of the franchise-bases T20 league, known as the Indian Premier League, we have had quite a few big scores.
The big men from Caribbean have often displayed their caliber with ease in this tournament, and In the Indian version of the franchise-bases T20 league, known as the Indian Premier League, we have had quite a few big scores.. Let us have a look at the 5 highest scores in IPL:
#1 Royal Challengers Bangalore (2013) – 263/5 vs Pune Warriors India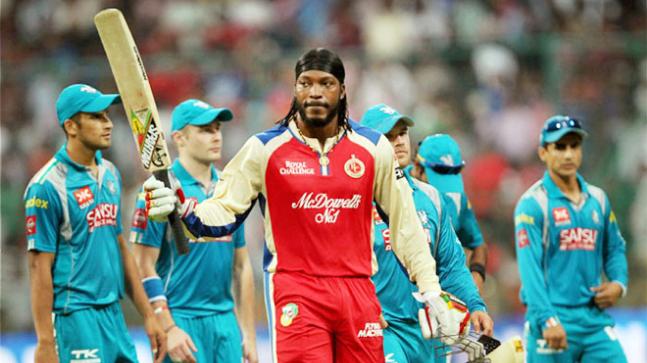 There have been a lot of matches in IPL that is bound to give any young bowler willing to be a part of the competition nightmares, but nothing can match the magnitude of the match which took place in 23rd of April in 2013. Royal Challengers Bangalore pulled off a huge total of 263/5, which tops the list of five highest scores in IPL.
Batting first, Virat Kohli's team was always on the front foot against a now-defunct Pune Warriors India. Chris Gayle unleashed all degrees of Mayhem and scored an unbeaten 175 runs from just 66 deliveries. Barring Bhuvneshwar Kumar and Luke Wright, every bowler went for more than 10 runs per over.
Read More: Lowest Score in IPL
#2 Royal Challengers Bangalore (2016) – 248/3 vs Gujarat Lions
Royal Challengers Bangalore are one of the most explosive batting sides of IPL. Hence, it shouldn't be surprising that they feature once again in this list of 5 Highest Team Totals in IPL. This match of 2016 was also against a team that no longer operates – Gujarat Lions.
Batting first, RCB scored 248 runs for the loss of just three wickets. Though Gayle was out early this time, centuries from both Virat Kohli and AB de Villiers helped the Challengers post such a mammoth of a total on the scoreboard.
Read More: Best Team in IPL
#3 Chennai Super Kings (2018) – 246/5 vs Rajasthan Royals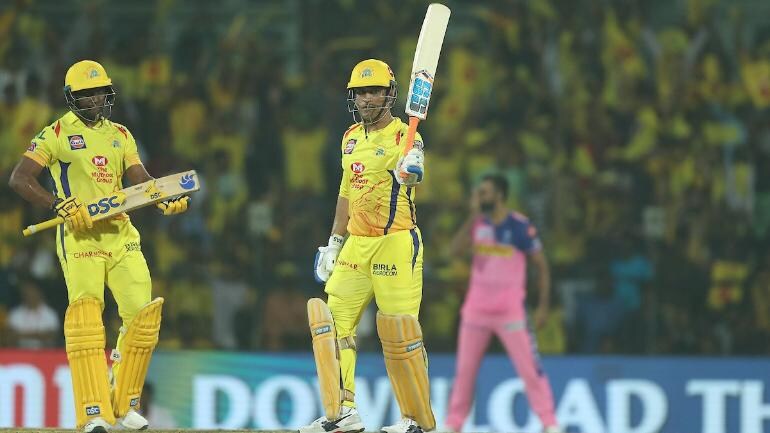 Chennai Super Kings is one of the most intimidating teams of IPL. Hence, at least one mention of them in this kind of a list was expected. CSK has been performing well since the very first season, and they were the first team to cross 245-run mark.
Batting first, CSK had a good start, courtesy Matthew Hayden's fiery innings. But the star of the show was Murali Vijay, who scored 127 runs in just 56 deliveries. Suresh Raina gave him good support with his 34-ball 62, which helped CSK put up a total of 246/3.
Read More: Most Wins in IPL
#4 Kolkata Knight Riders (2018) – 245/6 vs Kings XI Punjab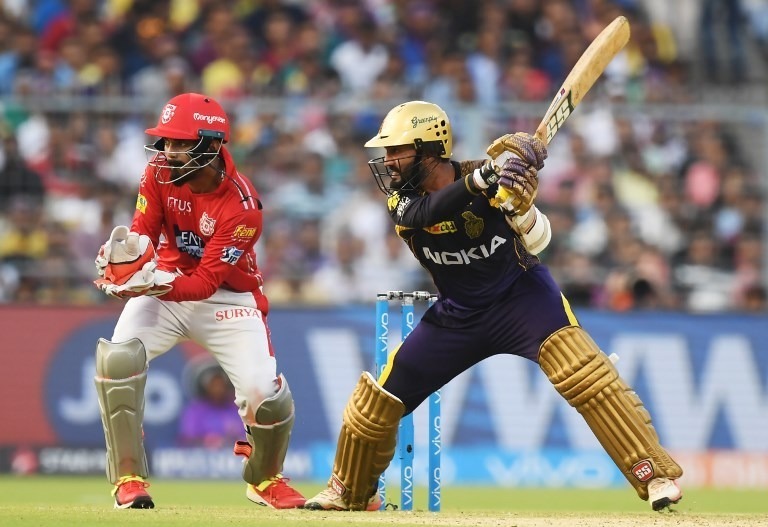 Two-time IPL winning side Kolkata Knight Riders made their highest score only recently in 2018, when they put up a total of 245/6. Unlike the previous three mentions in this list of Highest Team Totals in IPL, no player scored a century in this innings,
But a couple of fiery innings and a handful of stable support helped KKR post this total against Kings XI Punjab. Sunil Narine scored a 36-ball 75, whereas skipper Dinesh Karthik chipped in with a 23-ball 50. Andre Russell also joined the jamboree with his 14-ball 31.
Read More: Fastest Ball in IPL
#5 Chennai Super Kings (2010)– 240/5 vs Kings XI Punjab
Though this is the fifth entry in the list of 5 highest scores in IPL, back in 2008, many considered this record to be unbreakable. Back in 2008, 200s were not as run-of-the-mill as today, and hence a total of 240 by Chennai Super Kings was considered a great achievement.
In the very second match of IPL, Chennai Super Kings gave a glimpse of what the bowlers will have to endure in the coming years. Thanks to an unbeaten 116 from just 54 balls from Michael Hussey, Mahendra Singh Dhoni's team posted a total of 240/5. S Badrinath's 14-ball 31 and Matthew Hayden's fiery start helped their cause. Kings XI Punjab almost chased the total down, with Australian all-rounder James Hopes scoring a 33-ball 71. This match was the first time in IPL that both teams scored over 200 runs, laying the groundwork for what the scheme of things was to be in the upcoming years.
Read More: Most Wickets in IPL