| | |
| --- | --- |
| Full Name: | Abraham Benjamin de Villiers |
| Nickname: | Mr. 360 |
| Profession: | Cricket (WK-Batsman) |
| Batting Style: | Right Handed Bat |
| Bowling Style: | Right-arm medium |
| Jersey Number: | #17 |
| Birthday: | 17th February 1984 |
| Age: | 34 Years |
| Birthplace: | Bela-Bela, South Africa |
| Nationality: | South African |
| Religion: | Christianity |
| Height: | 180 cm, 1.80 m, 5'11" |
| Weight: | 75 kg, 165 lbs |
| Zodiac Sign: | Aquarius |
| Mother: | Millie De Villiers |
| Father: | Abraham B de Villiers |
| Wife: | Danielle de Villiers |
| Coach: | Dean Botes |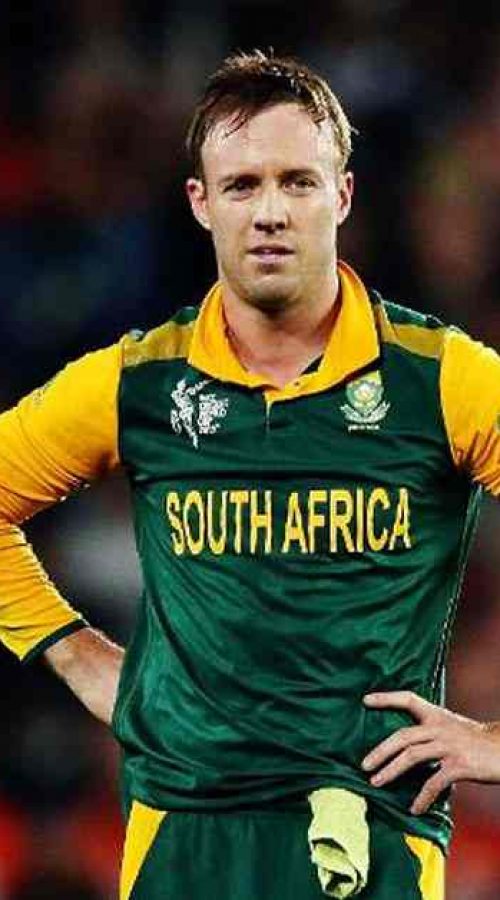 AB de Villiers Career Stats
Test Career
ODI Career
T20I Career
IPL Career
Test Career
# Batting Career Summary
| Match | Inn | Run | HS | Avg | SR | 50 | 100 | 200 |
| --- | --- | --- | --- | --- | --- | --- | --- | --- |
| 114 | 191 | 8765 | 278 | 50.66 | 54.52 | 46 | 22 | 2 |
# Bowling Career Summary
| Match | Inn | Run | Wkts | Eco | Avg | SR | 5w | 10w |
| --- | --- | --- | --- | --- | --- | --- | --- | --- |
| 114 | 5 | 104 | 2 | 3.06 | 52.0 | 102.0 | 00 | 00 |
ODI Career
T20I Career
IPL Career
AB de Villiers is one of the greatest batsmen of all time, not only for South Africa but also for world cricket. He gave cricket a different dimension with his extraordinary shot-making skills. During his days, he was the best batsman in the world and every bowler saw him as a nightmare. He was a highly confident player and his stroke-making changed the way people looked at the game called cricket.
He proved that one can have an easy way to prove cricket skills and everyone can have their own way to play and it is not compulsory that one should follow the same law. All these qualities made this man special. Each fan will have their own choice of best players, but everyone will love watching AB De Villiers. More than his game, it is also his attitude which fetched him so much respect and fans.
In the 2015 world cup, he broke into tears when Elliot hit a six off Dale Steyn to send South Africa out of the world cup denying them a berth in a world cup final. The entire world cried at the sight of him being in tears. That is the effect he has given the world. he has earned a huge amount of die-hard fans all over the world and has earned respect from the fans of every country. Let us discuss him in today's column.
AB de Villiers Early Day's
AB de Villiers was born in Warmbad South Africa and he did his schooling along with his best friend and the current South African captain Faf du Plessis. His father was a big player I rugby union and pushed him to take up a sport that gave South Africa a once in a generation cricketer.
AB de Villiers Domestic Career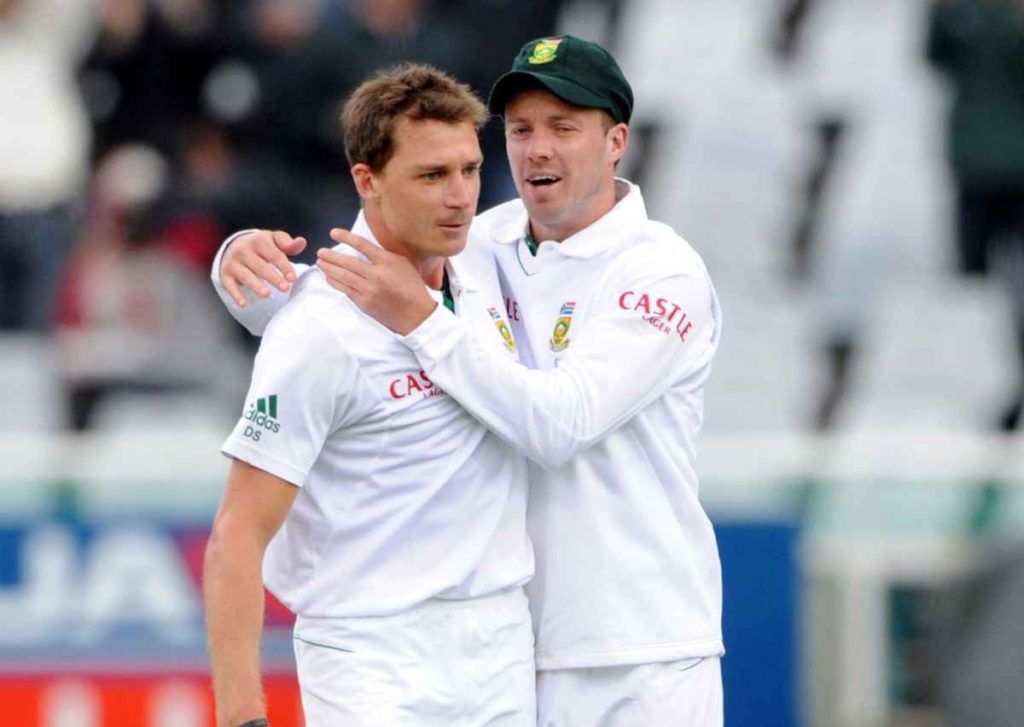 AB De Villiers for any team is an asset and he can be an excellent match-winner even from the losing position. He plays for the Royal Challengers Bangalore in IPL and even though his team has not won a trophy, he has turned around many games for the team and his last over heroics have earned him lots of fans among Indians.
No matter which position he bats at while chasing, his partnership with Indian captain Virat Kohli has won many games for RCB. No matter how bad the situation is, till the time AB De Villiers is at the crease, commentators will never declare the result of the game even by mistake. He is also a part of Lahore Qalandars in PSL where he had a successful stint. His 133 against Mumbai Indians in IPL is one of the best knocks in the IPL history.
AB de Villiers International Career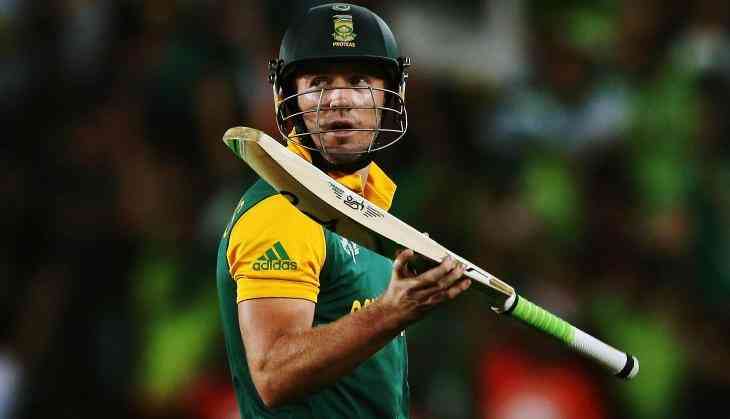 He came into this world cup with a form of his life with four back to back fifties. He failed in the initial games of the 2007 cricket world cup including a duck against the Netherlands. In the super eight stages, he scores an astonishing hundred against west indies when he notched up 146 in 130 balls which astonishing those times. South Africa went to reach semifinal before losing to Australia in a one-sided affair.
He had a better time in the 2011 world cup when he scored two consecutive centuries to become the first-ever South African player to achieve the feat and also the fifth batsman in the world to achieve this feat. South Africa went to the quarterfinal to get defeated by New Zealand in which the odds were with South Africa. At the end of the tournament, AB De Villiers had a decent world cup.
2011-2015 is the period where De Villiers earned all the peaks in his career. He earned the name MR 360 degree as he introduced many impossible shots in the world cricket. his shuffling before he faces the ball which makes him a dangerous batsman. He scores 100 in 31 balls to win the game and also 32 in 231 balls to save the game in test cricket. this rare combo makes him a special player and we will never see another ABD in the future.
2015 World Cup: It was the world cup when South Africa was looking strong and had the best chance of being the world champions finally. Barring the match with India, they dominated the entire tournament with a massive performance coming out from the willow of AB de Villiers. He scored 486 runs with an average of 90 plus in the world cup. He scored a record 166 in 60 balls and that inning was an inhuman hitting from the Superman of world cricket. under his leadership, South Africa won their first-ever world cup knockout game against Sri Lanka when they Beat them in a quarterfinal which was a one-sided affair. Sadly they lost the semi-final to New Zealand by a whisker.
AB de Villiers is really special and different from other cricketers because of the way he approaches his life and game. He plays the shots which no bowler expects a batsman will play. His ability to win the game from losing a position is a special ability. Not to forget that he one of world's all-time greatest fielder who has the ability to pull off miracle catches which turn the path of the game.
He is initially introduced as a wicket-keeper batsman before giving up wicketkeeping permanently in the year of 2018 due to his back problems. But more than as a wicketkeeper, he served South African cricket with his legendary batting and acrobatic fielding.
AB de Villiers Retirement
AB de Villiers continued to dominate the bowlers in the world and was appointed as test captain in the series against England when Hashim Amla resigned his role as captain. He then took a break from the cricket field and spent some time with his family. He returned to the cricket field against the home series against India and performed extremely well in the series in which South Africa won 2-1.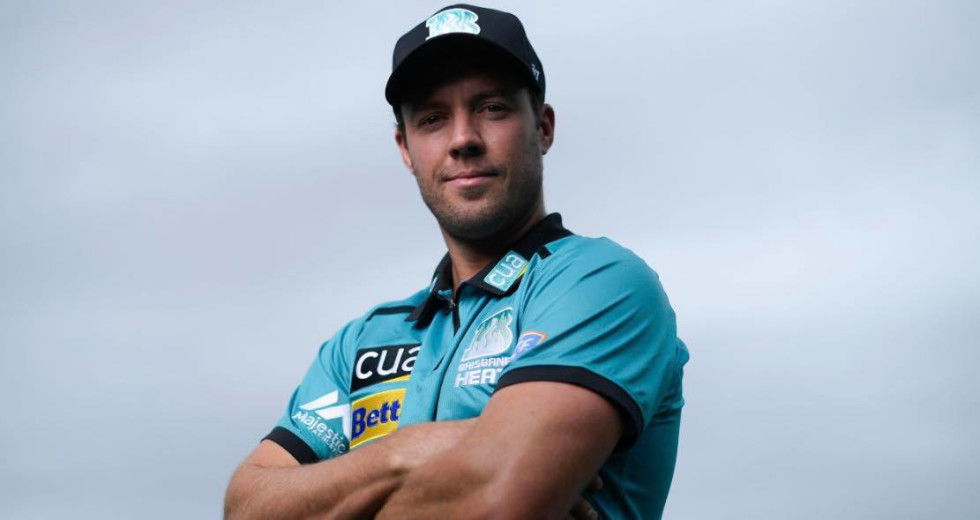 AB de Villiers proposed his girlfriend Danielle for marriage in one of the seven wonders of the world Taj Mahal. This shows that he is not only a great cricketer but also a king of romance. He dated her for 5 years before asking for marriage and now they are a happy family.
We are sure that this will make India a special country for him and IPL a big special tournament which he will wish to go out with a trophy. When we look at every aspect of the life of ABD, he has planned and executed really well.
AB de Villiers Awards/Achievements
2010: ODI player of the Year 2010
2014: ICC ODI Player of the Year, South African Cricketer of the Year.
2015: ICC ODI Player of the Year, South African Cricketer of the Year, Cricketers' Cricketer of the Year, SA Fan's Cricketer of the Year, So Good Award.
According to the sources that came out in 2018. AB de Villiers earns 40 crores a year and his overall net worth is around 240.5 crores.