Suresh Raina is a middle-order left-handed batsman and also an occasional off-spin bowler who currently plays for Uttar Pradesh in all forms of domestic cricket. He is considered one of the best fielders in world cricket. He used to be the captain of the Gujarat Lions in the Indian Premier League and is presently the vice-captain of the Chennai Super Kings. He has captained the India National cricket team and is the second-youngest cricketer ever to be the captain of India. He is the first batsman from India to hit a century in all three formats of international cricket. Suresh made his ODI debut at the age of 19 in July 2005 against Sri Lanka.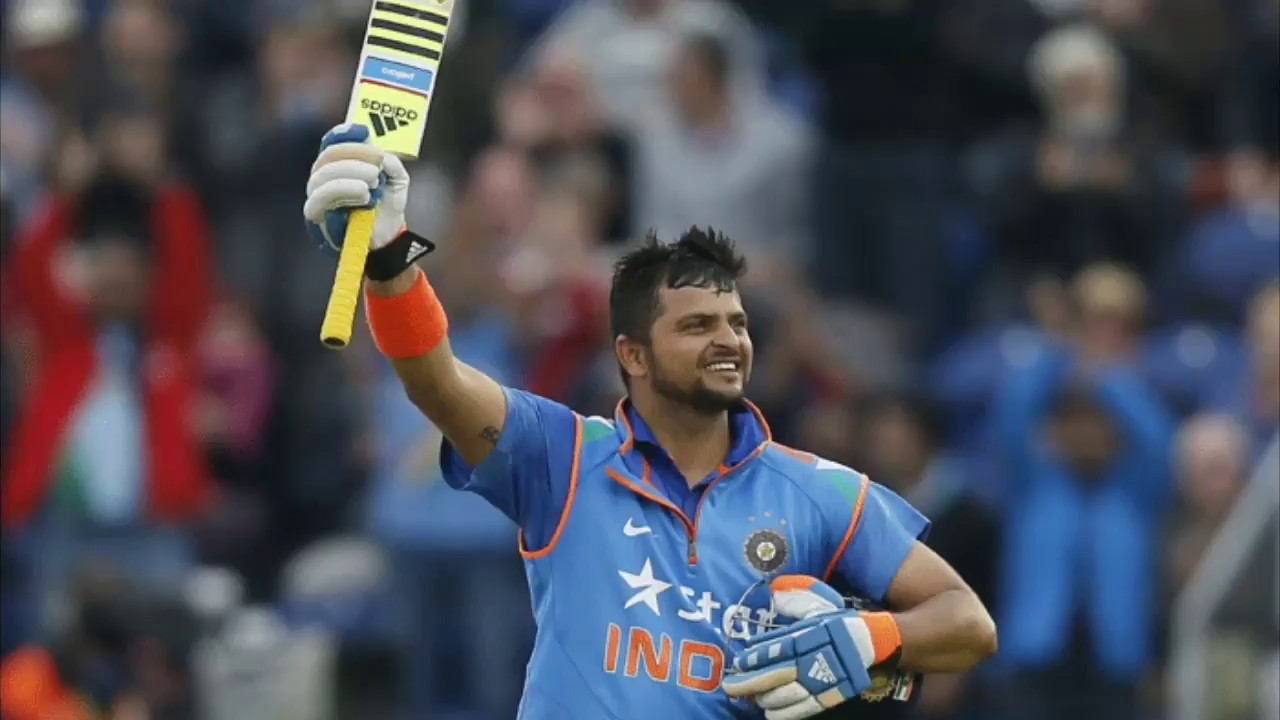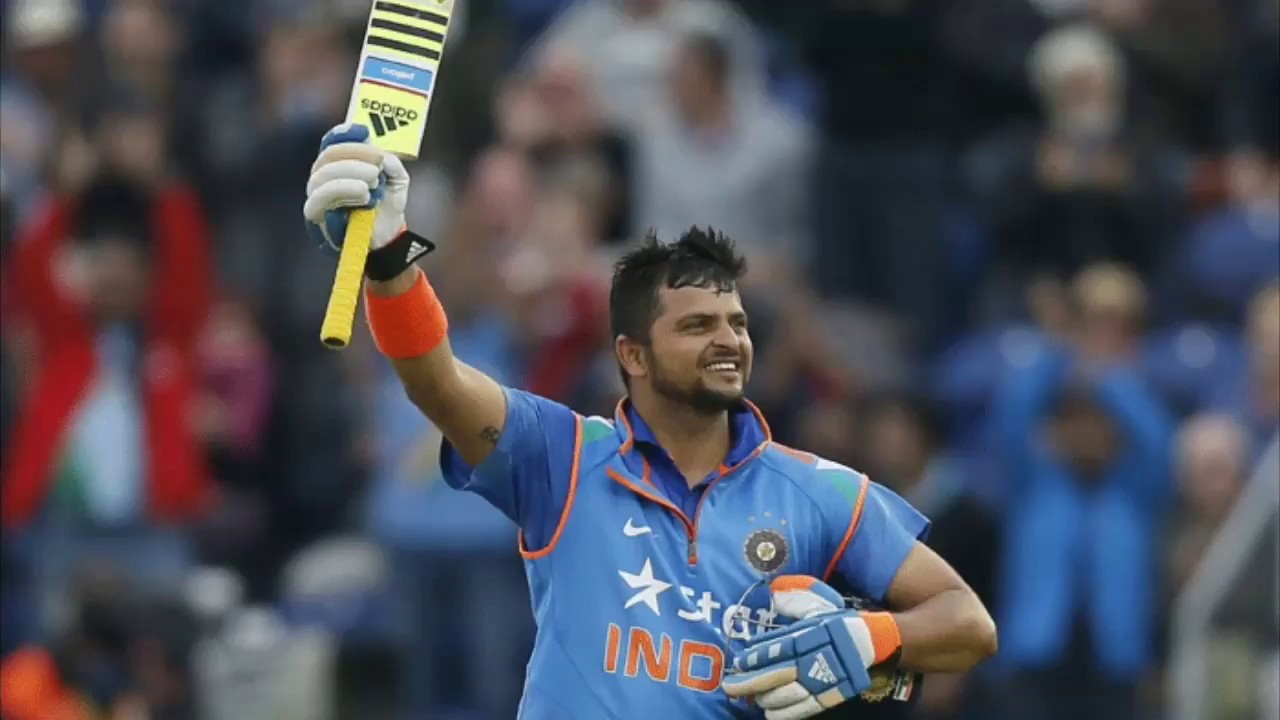 Suresh Raina Personal Life
Suresh Raina was born to Smt. Parvesh Raina and Shri Trilokchand Raina in Muradnagar city of district Ghaziabad, Uttar Pradesh on 27th November 2017.
His family consists of his mother Smt. Parvesh Raina, his father Shri Trilokchand Raina, who worked at Ordnance Factory, his three older brothers- Dinesh Raina, Naresh Raina, and Mukesh Raina and his elder sister- Renu Raina.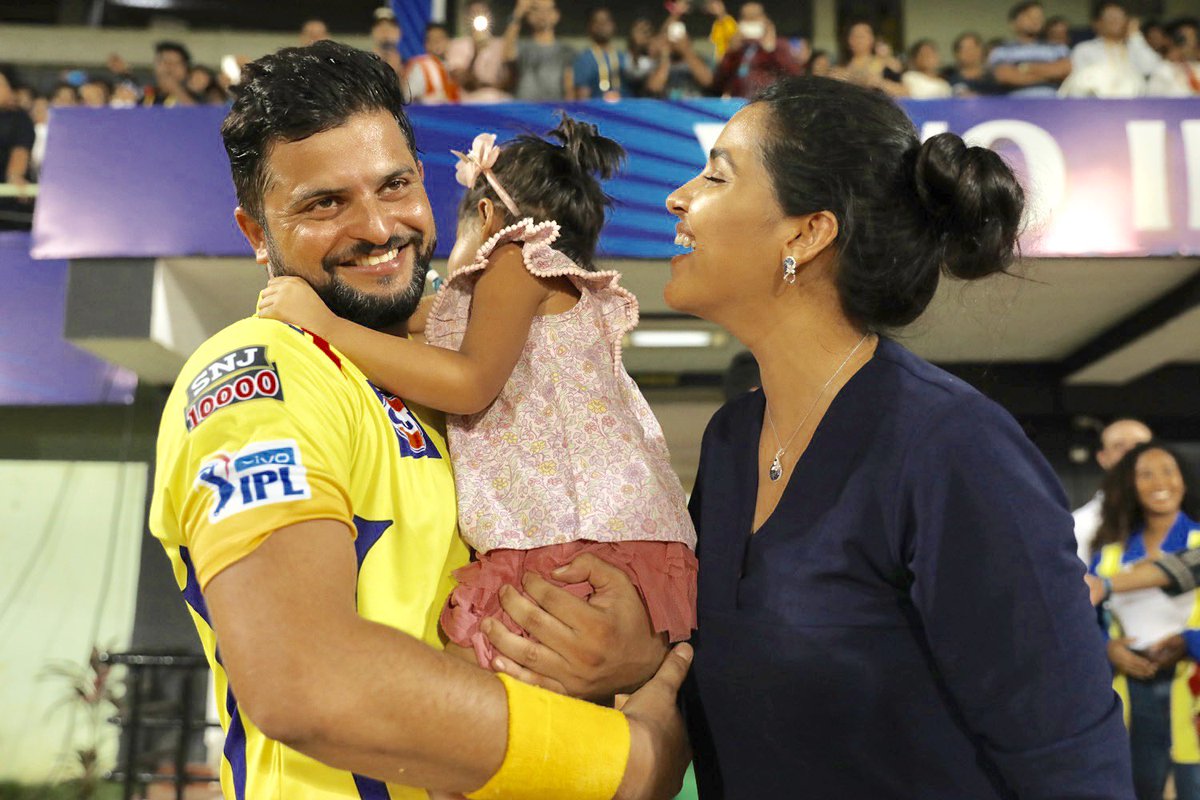 Raina is the youngest of five siblings. Currently, his family resides in Raj Nagar, Ghaziabad. The international cricketer of the Indian Cricket Team married his childhood friend and banker, Priyanka Chaudhary in April 2015.
Priyanka and Raina were blessed with a gorgeous daughter Gracia Raina on 14th May 2016 in Amsterdam, the Netherlands. On their daughter's first birthday, both of them announced the launch of the Gracia Raina Foundation which is dedicated to the aid of underprivileged mothers across the country.
Suresh Raina Career
Raina left his hometown in Muradnagar to move to Lucknow only to attend the specialist Government Sports College in 2002. His passion for Cricket was there since childhood as he started playing at the young age of 18. His amazing techniques, shots, and his fast scoring ability got him a place in the Indian International Cricket team.
In Feb 2003, he made his Ranjith Trophy debut against Assam for Uttar Pradesh. Raina played the Under-19 Asian ODI Championship match in Pakistan.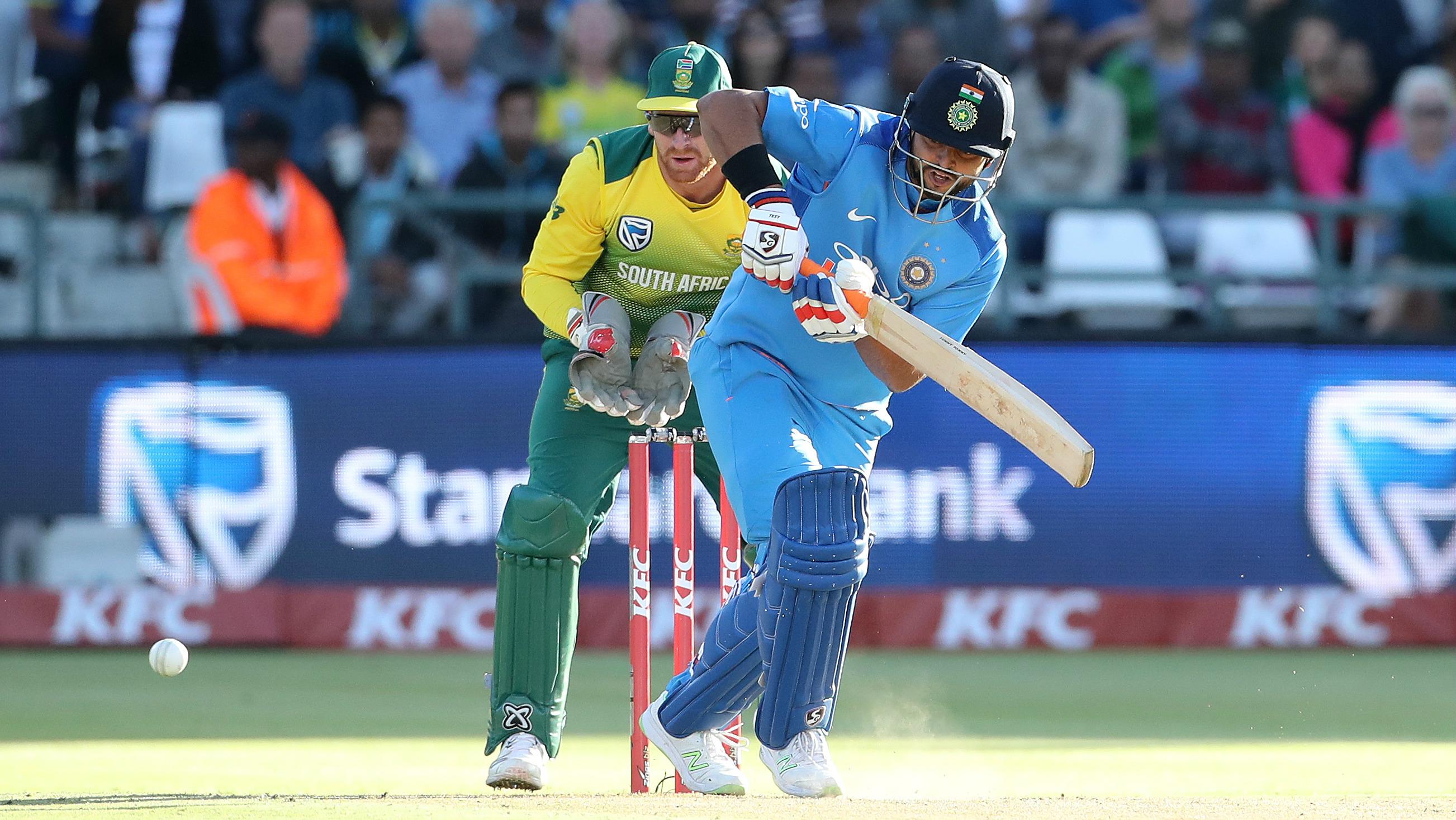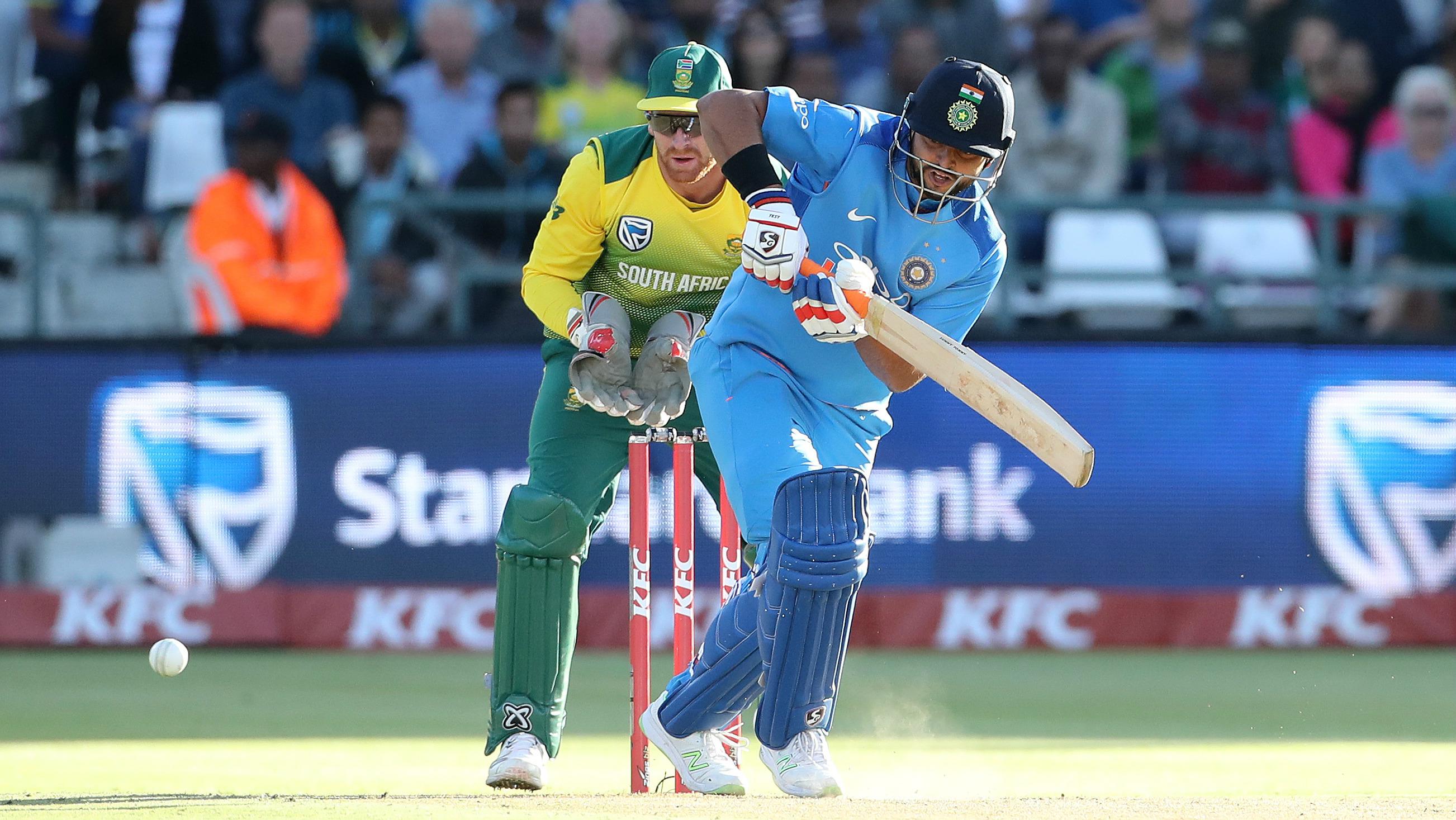 Nevertheless, in 2004, Suresh Raina was selected for the 2004 Under-19 World Cup, where he had scored three half-centuries which included a 90 scored off just with 38 balls.
He was awarded the Border-Gavaskar Scholarship to train at the Australian Cricket Academy in 2004.
In 2005, Suresh made his One Day International (ODI) debut against Sri Lanka. The left-handed batsman Suresh Raina made his Twenty 20 debut in the year 2006.
In 2010, Raina made his Test debut against Sri Lanka. After the 2011 World Cup, the great batsman Suresh Raina took over as the captain for India's tour of West Indies of the ODI side. After International distresses, Suresh Raina bounced back through some strong performances in Ranji Trophy and dominant knocks at Indian Twenty20 League to knock hard at the doors of the selectors.
But, in 2017, as he could not manage to remain a regular fixture in the Indian Team, Suresh was dropped from the Annual Retainership of the Board of Control for Cricket in India (BCCI). Raina is the 13th Indian batsman to cross 4000 runs in his 159th One Day International (ODI).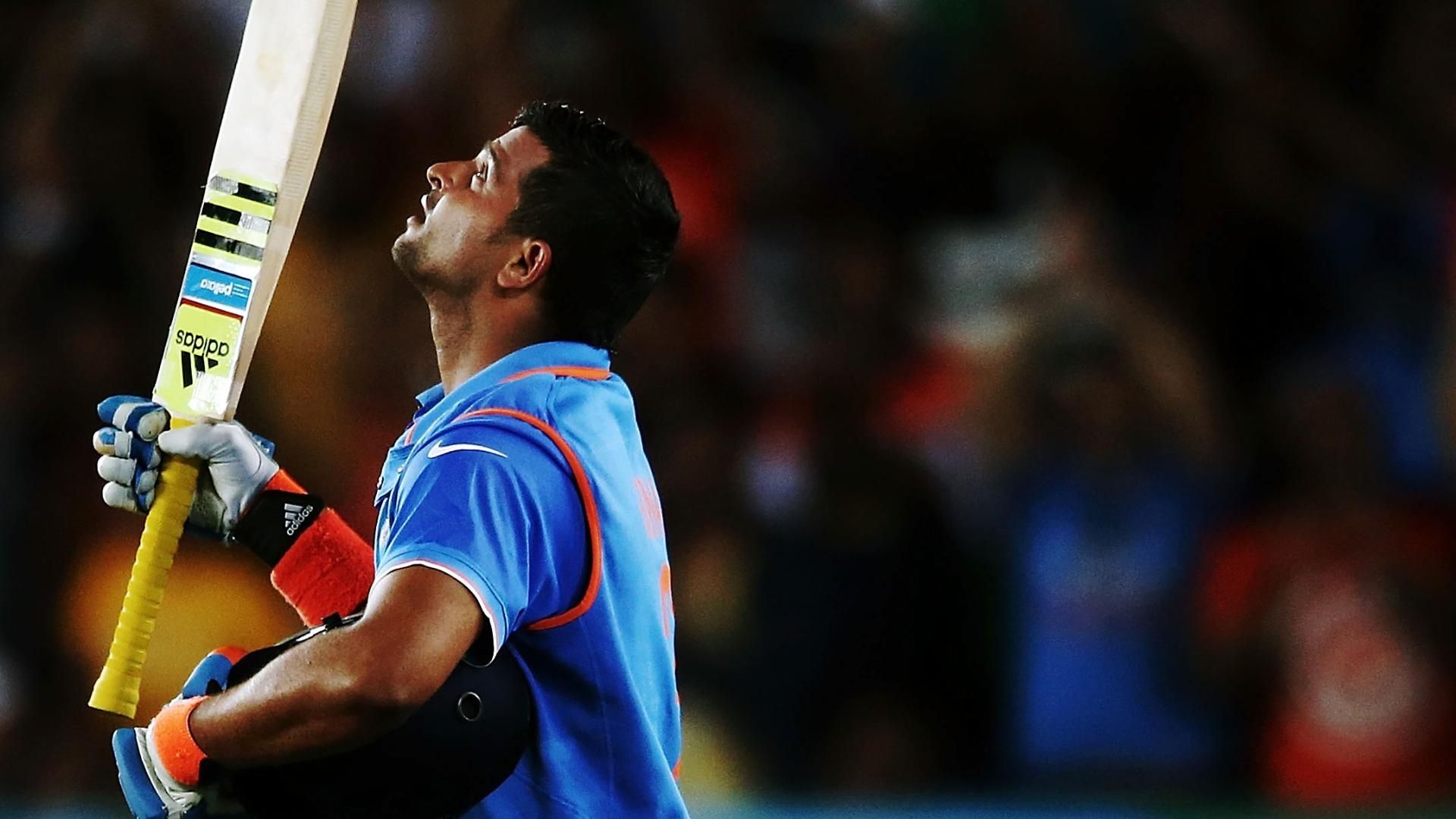 Suresh was on the bench throughout the first half of the 2011 Cricket World Cup as Indian captain Mahendra Singh Dhoni instead went with Yusuf Pathan. This remained until the group game against West Indies when Raina played in place of an injured batsman, Virender Sehwag. Dhoni made a strategic change, omitting Yusuf Pathan in favor of Raina, against defending champions Australia in the quarter-final. Suresh responded by supporting Yuvraj Singh through high pressure in a successful run chase, making 34 runs from 28 balls to carry India to victory. In the semi-final match against Pakistan, he batted with tailenders to score 36 runs which were unbeaten and was a very significant contribution to India's final tally of 260 runs. He also took over Younis Khan's catch off of Yuvraj's bowling. Suresh played some crucial matches in quarter-finals and semi-finals of the International World Cup, which helped India greatly to win the 2011 ICC Cricket World Cup. Gary Kirsten, the then coach of India also appreciated Raina.
Gautam Gambhir was declared the captain for the One-dayers and T20's with Raina as his deputy. But due to his severe injury, Gautam Gambhir was ruled out with Raina as the captain with Harbhajan Singh as his deputy. India won the test series, and his captaincy was highly highlighted by former west-Indian legends. Raina was once again declared as the captain of the young Indian cricket team during the 2014 Bangladesh series in 2014, while all the other players of the Indian cricket team were rested. He led his team for a great 2–0 victory in the series. Raina's personal performance was also impressive in the low scoring series as he captained the team very aggressively throughout the series. Suresh Raina was praised all over the world for his captaincy skills which he had displayed during the 2nd ODI of this series. India was all out after scoring 104 runs while batting first and Suresh Raina and his young team managed to defend 104 runs and won the match by 54 runs. Along with Stuart Binny's bowling performance, his captaincy was the deciding factor of this match.
Awards & Achievements
International arena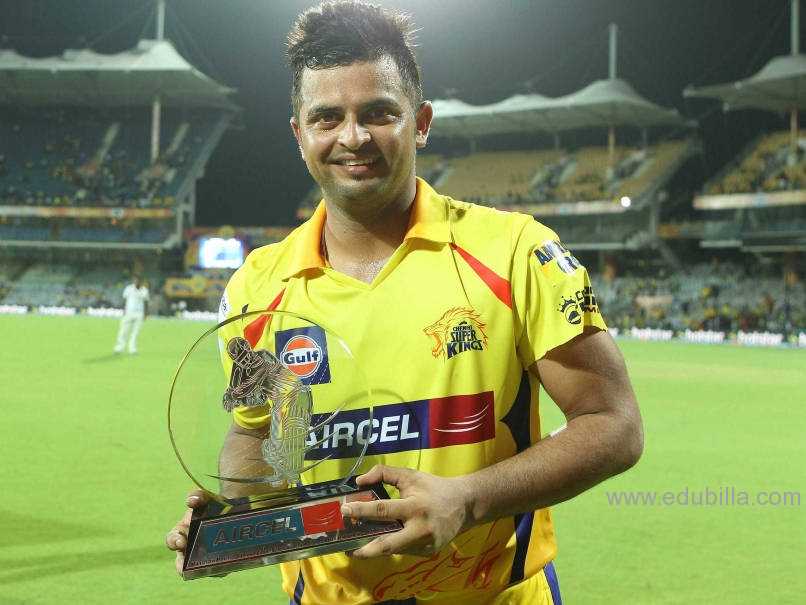 He is the first Indian and third batsman in the world and to hit a T20I century.

Suresh was the first batsman to score a T20I century when batting at a number 3 position or lower as well as in World T20 history as he did it in the 2010 ICC World T20.

He is the first Indian player to score centuries in all the three formats of the game.

Raina was the twelfth Indian player to score the test century on debut.

He is the only Indian batsman to score centuries in both ODI World Cup and T20I.

He is the First Indian to score 8000 as well as 6000 runs in the Twenty20 career.
Domestic arena
He is the first cricketer in the world to reach 5,000 runs in IPL.

He holds the record of the greatest number of catches in the IPL which is 95 totally.

After Chris Gayle, he is the second in the world and first Indian player to hit 100 sixes in the IPL.

He is the only player to have scored over 400 runs in 7 consecutive IPL seasons between 2008–2014.

He is the first Indian player to have scored a century in CLT20, IPL, and T20I.

Raina is the highest run-scorer in the CLT20.

He has scored the greatest number of the fifties in Champions League T20 history.
Controversies
Suresh Raina was involved in a controversy when a newspaper report linked him to a woman alleged to be associated with a man close to a bookie.
The report in the Sunday Times stated that the International Cricket Council's (ICC) Anti- Corruption, and Security Unit (ACSU) was investigating his links to the woman with whom he was seen in Sri Lanka in July- August during India's tour.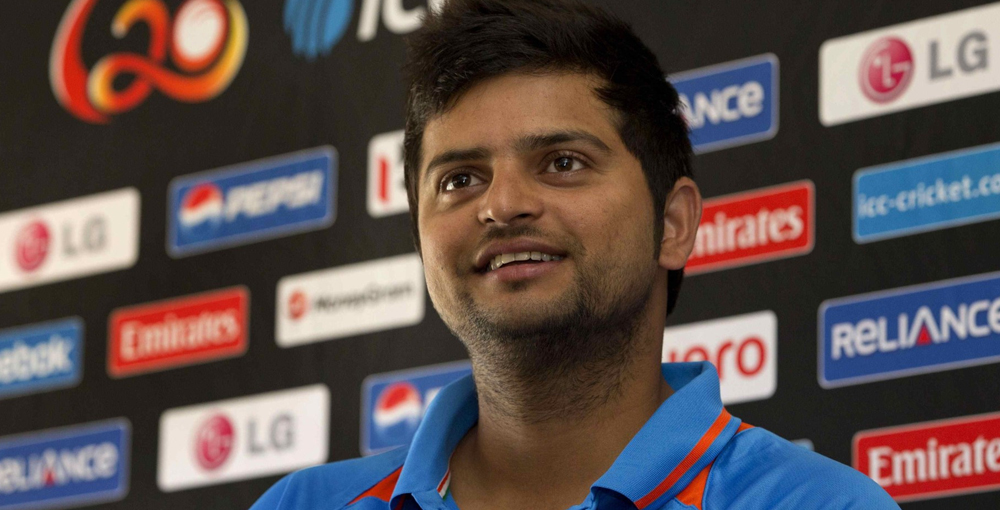 The report also claimed that Sri Lanka Cricket (SLC) had sent a report to the Board of Control for Cricket in India (BCCI) but it did not act upon it. The paper said that Suresh was not suspected of any wrongdoing. The report said that the woman was an associate of a man supposedly linked to a bookmaker. The BCCI was quick to rubbish the report, termed it baseless and false.
The paper stated that the SLC had sent a report to the BCCI along with the footage of CCTV cameras installed at the Indian team hotel in Sri Lanka.
Suresh represents Uttar Pradesh Cricket Association in domestic competitions and Shukla is the secretary of the body. Shukla said that she was an agent of the left-handed batsman and did not deny that Raina was seen with a woman. He said that she came to Sri Lanka only to get some papers signed by Raina. Some people saw it as a cautious ploy to defame Srinivasan and Indian cricket.
Suresh Raina Facts
Duck on ODI debut, a century on Test debut
Suresh Raina is one of India's best ODI batsmen in the recent past, but, his career in the 50-over format did not have a very good start as he was dismissed for a first-ball duck against Sri Lanka. On the flip side, the southpaw scored a century on a Test debut which also came against India's southern neighbors and remains as his only ton in the longest format of the game till now.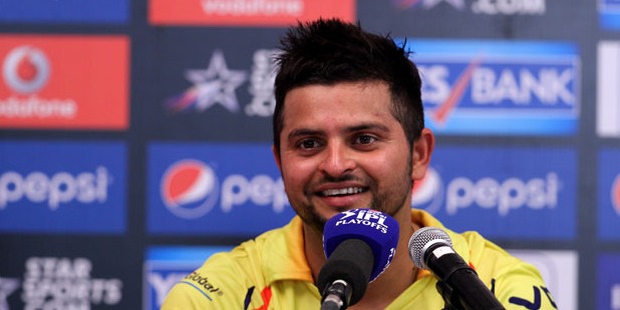 First Indian to score a T20I century
Suresh's score of 101 runs against South Africa at the 2010 World Twenty20 in West Indies was the first century by an Indian batsman in T20I cricket. Only one other Indian batsman has a hundred in the T20 format who is Rohit Sharma. Raina's effort is also the only ton by an Indian at the World Twenty20.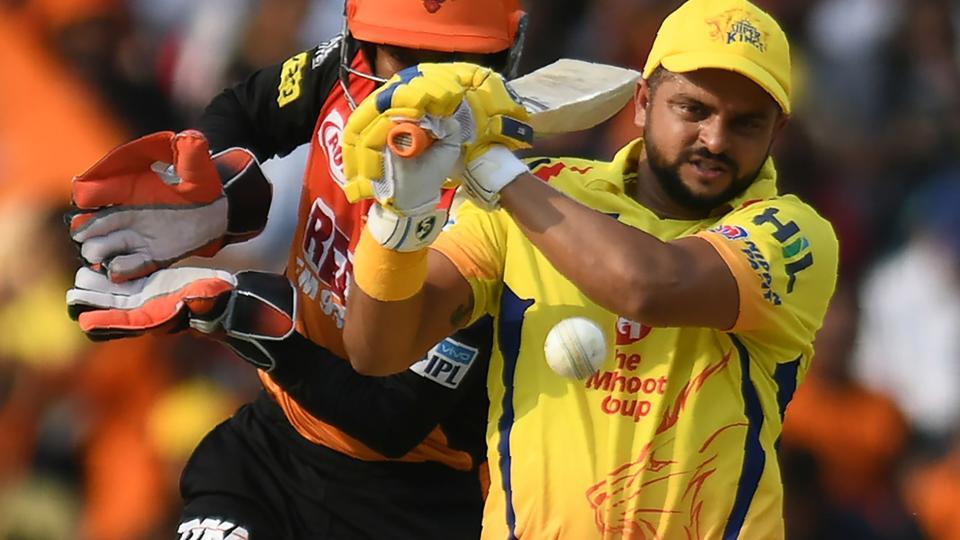 Son of a military officer from Jammu & Kashmir
His father is Trilok Chand who is a retired military officer. His father hails from the Indian state of Jammu & Kashmir. As he was born in a family of Kashmiri Pandits, Suresh Raina has four siblings – brothers Naresh, Dinesh, and Mukesh and an elder sister Renu.
Played in the 2004 U-19 World Cup
Suresh had represented India at the 2004 edition of the ICC U-19 World Cup, where India was declared as the semi-finalists. He was escorted by future Indian players like Robin Uthappa, Shikhar Dhawan, and Ambati Rayudu and some international players who represented their respective countries like, Alastair Cook, Angelo Matthews, Vernon Philander, and Wahab Riaz among others.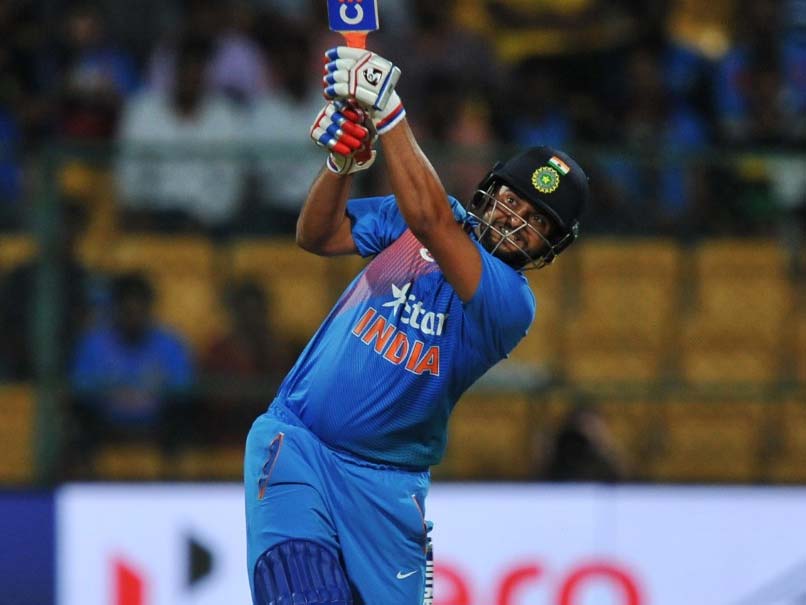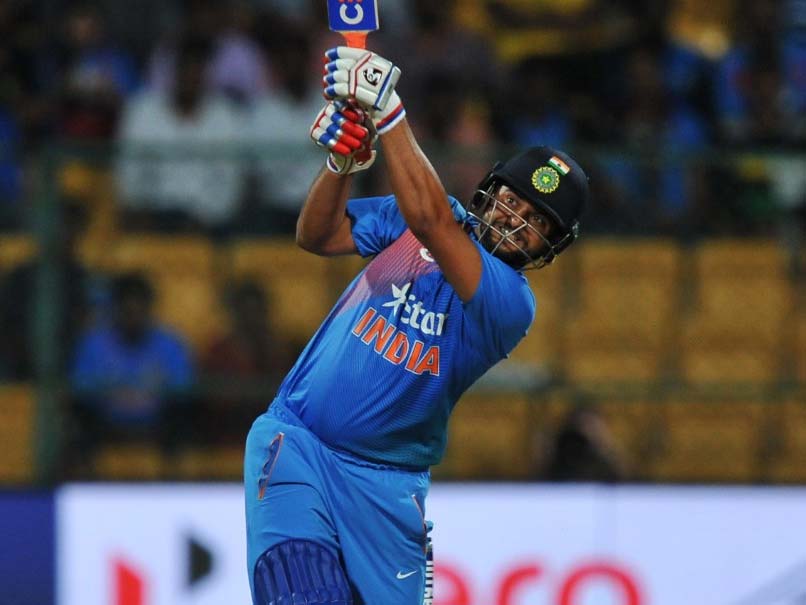 Never missed a game for CSK
Suresh Raina has to date not missed out on a single match for Chennai Super Kings at the Indian Premier League (IPL). Even CSK's captain Mahendra Singh Dhoni, who has missed only 3 IPL games for his team, loses out to Raina in this regard.
Net Worth & Earnings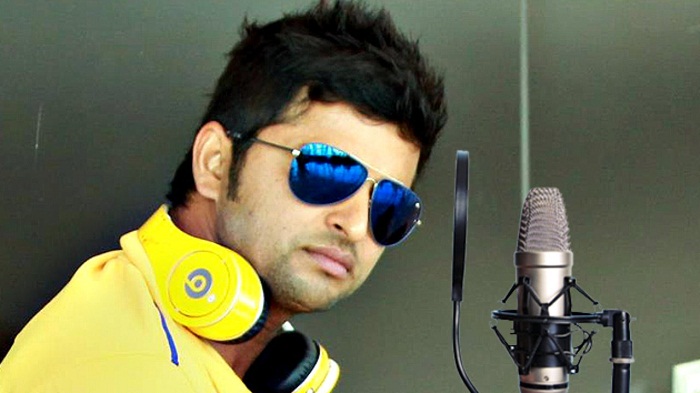 Suresh Raina's Net Worth as of the year 2018 is calculated to be around US$ 25 million which is around Rs. 160 crores and his yearly income are estimated to be about US$ 1.8 million.