| | | |
| --- | --- | --- |
| | Full Name: | Mahendra Singh Dhoni |
| | Nickname: | MSD, MS, Mahi |
| | Profession: | Cricketer (Wicket-keeper) |
| | Date of Birth: | July 07, 1981 |
| | Age: | 39 Years |
| | Birthplace: | Ranchi, Jharkhand, India |
| | Nationality: | Indian |
| | Religion: | Hindu |
| | Hobbies: | Biking and Playing Football |
| | Marital Status: | Married |
| | Height: | 175 cm, 1.75 m, 5'9" |
| | Weight in KG: | 75 kg, 165 lbs |
| | Eye Color: | Black |
| | Mother: | Devki Devi |
| | Father: | Pan Singh |
| | Siblings: | 1 (Brother), 1 (Sister) |
| | School: | St. Xaviers College |
He doesn't need any introduction, does he? MS Dhoni, a man who is loved not only in India but across the world. Hailing from Ranchi, Dhoni is credited for turning around the fortunes of Indian cricket. He led India lift their second World Cup title after waiting for 28 years. With a young side at his disposal, he shook the world after winning the inaugural T20 World Cup title. In his illustrious career, he has taken India to great heights and is counted as the greatest Indian captain of all time.
While he has taken retirement from Test cricket, he is yet to call it quits from One-Day Internationals. Sadly, MS Dhoni is no longer a regular member of India's ODI side. The former Indian captain was last seen in the 2019 World Cup's semi-final game against New Zealand. He has been on a sabbatical ever since.
MS Dhoni has been the leading one of the most successful franchises in IPL in Chennai Super Kings ever since the first edition of the cash-rich league. He has led the side to win the title for as many as three times.
MS Dhoni's Personal Information
MS Dhoni Age: Born on 7th July 1981, MS Dhoni is currently 38 years old. Being considered as one of the fittest cricketers going around, MS Dhoni's growing age has never been looked as a concern for the team.
MS Dhoni Birthday: MS Dhoni birth date is 7th July. Looking at his date of birth, Dhoni's zodiac sign is Cancer.
MS Dhoni Height: Standing at 5'9 inches, MS Dhoni's height isn't the best in the sport. However, for being a wicket-keeper who likes to hit the ball hard, it isn't bad either.
MS Dhoni Education: MS Dhoni completed his education from DAV Jawahar Vidya Mandir, Shyamali, Ranchi. Dhoni was a goal-keeper of his school's football team before his coach told him to switch to cricket.
MS Dhoni's Family Information
Dhoni was born in Ranchi, Jharkhand on 7 July 1981 to Pan Singh Dhoni and Devaki Devi. He has got a sister, named Jayanti and a brother, named Narendra Singh Dhoni in the family.
Dhoni's father worked in junior management positions in MECON, while his mother is a housewife. His brother is a politician in Ranchi and has two kids. To know more about his family members and his love story with Sakshi Dhoni, Click Here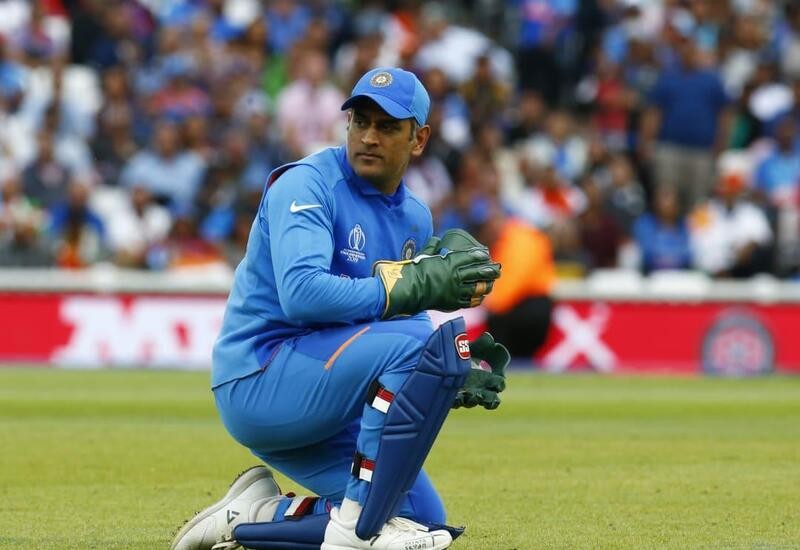 Domestic Cricket: In 1998, MS Dhoni started his domestic cricket journey while playing for Central Coal Fields Limited.
MS Dhoni made his debut for the Bihar Ranji Team in 1999-2000. Excellent performances in the Ranji Trophy for few years meant he was then selected to represent East Zone. He wreaked havoc and made his case for India A squad. He made his first tour for India A against Zimbabwe.
International Career: In a bid to find a good wicket-keeper batsman, MS Dhoni was selected for the Bangladesh tour in 2004-05. He started off his international career in the most inauspicious fashion, getting run out on a golden duck. He endured a modest run against Bangladesh. He exhibited his class in the following series against Pakistan, where he notched his maiden international century in the fifth ODI, scoring 148 runs off 123 balls.
To know about his complete journey from his early years of playing cricket to creating history as Indian captain, Click Here
MS Dhoni's Awards & Achievements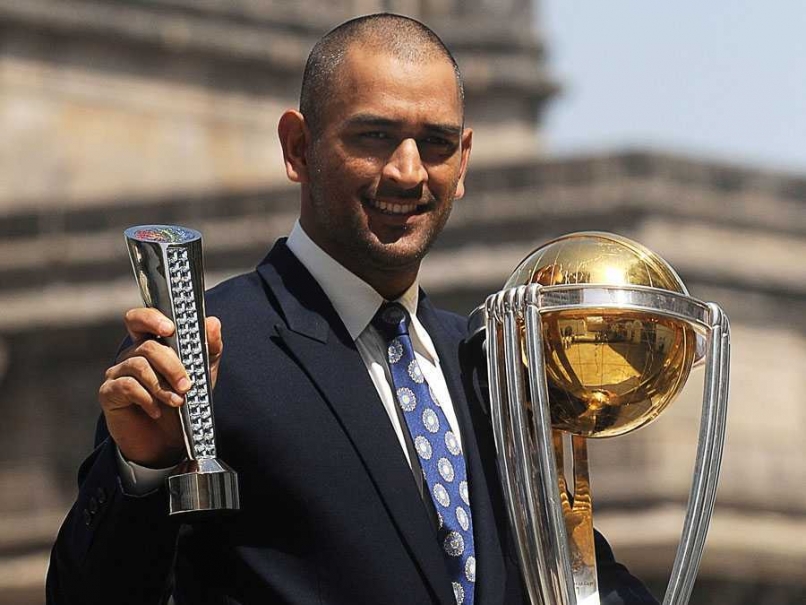 # Awards:
1. In 2018, MS Dhoni was conferred with Padma Bhushan award, India's third-highest civilian award.
2. In 2009, he received Padma Shri award, India's fourth-highest civilian award.
3. MS Dhoni was rewarded with the Rajiv Gandhi Khel Ratna in 2007-08, India's highest honor given for achievement in sports.
4. MS Dhoni was the ICC ODI Player of the Year in 2008 and 2009.
# Records:
1. MS Dhoni-led India to No.1 in Test cricket rankings for the first time in 2009.
2. MS Dhoni is the most successful Indian Test captain with 27 Test wins.
3. MS Dhoni has the most overseas Test defeats by an Indian captain – 15.
4. MS Dhoni is the first Indian wicket-keeper to complete 4,000 Test runs.
5. MS Dhoni has the third-highest score by an Indian captain – 224 against Australia in Chennai.
6. MS Dhoni has hit fastest century scored by an Indian wicket-keeper and fourth overall – 148 v Pakistan
7. MS Dhoni has the most dismissals by an Indian wicket-keepers – 294
8. MS Dhoni has the most stumpings by any wicket-keeper in a Test career – 38
9. MS Dhoni is the only player to score more than one hundred in ODI cricket when batting at number 7 position or lower – 2
10. MS Dhoni holds the record for hitting the highest score by a wicket-keeper in ODIs – 183* vs SL
11. MS Dhoni has played the most matches in ODI history as the captain who has also served as a wicket-keeper – 200
12. MS Dhoni is the first Indian wicket-keeper to take 300 ODI catches and fourth wicket-keeper in the world to achieve the feat.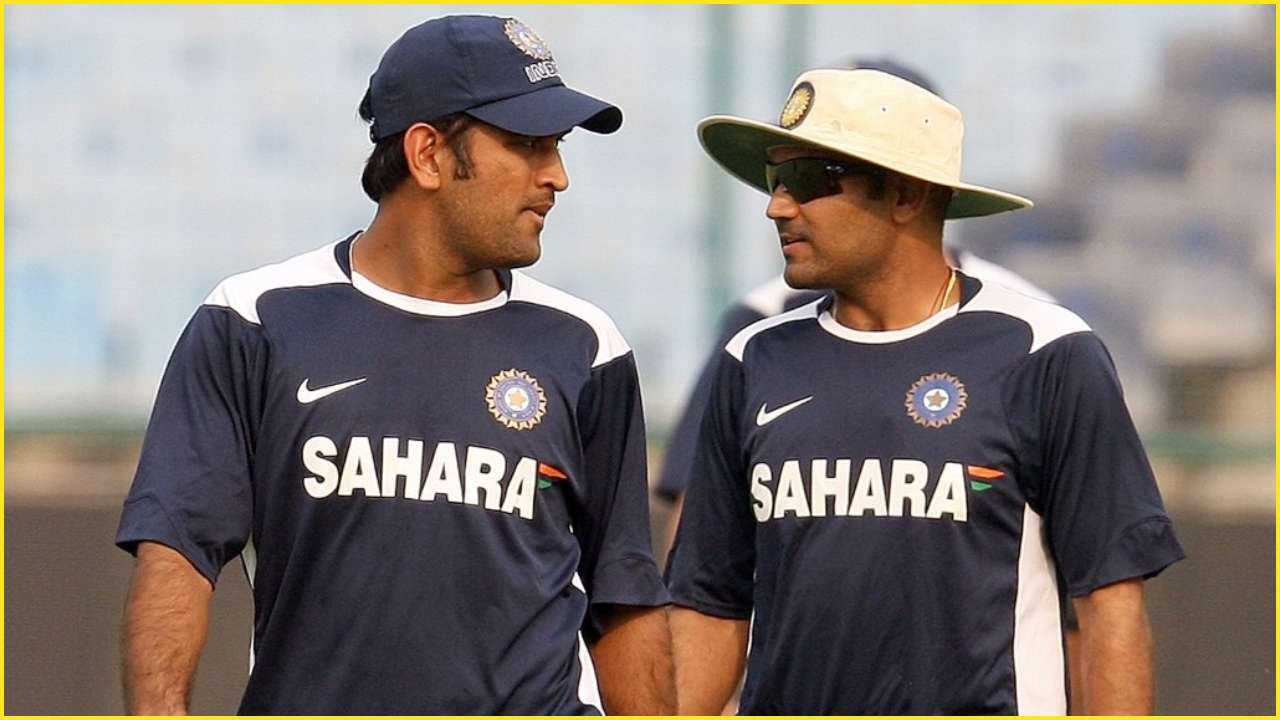 MS Dhoni has been the face of Indian cricket for nearly a decade and helped India achieve numerous titles. However, amidst all the good times, he has been dragged into a lot of controversies in his career as well. Here's a lot at some of those:
1. His controversial statement about his batting technique: Even though Dhoni never fancied playing Test cricket, he got a place in the team due to his notable performances in the limited over's cricket for India. Still, before the start of the famous Australian tour in 2014, he stunned everyone while saying publicly that "I don't have the right technique to play test cricket". The statement didn't go down well with most of the cricket experts due to the fact that India was about to start an important tour and starting on this note might impact the overall morale of the team at large.
2. When he forgot Yusuf Pathan's name at toss: Dhoni is known to be not a big fan of Yusuf Pathan and his approach towards batting and it was evident when he forgot to take his name during the toss before the start of an ODI in South Africa. While asking about the players not playing in the match during the toss, he said: "Piyush and I can't remember the fourth guy who isn't playing today". This raised many eyebrows from the cricket fraternity and people started talking big-time about Dhoni's biasness towards his own player.
3. Bidding Adieu to Test Cricket: While taking retirement from International cricket is a personal choice, Dhoni's decision to retire from Test cricket came as a surprise to many as India were still playing their might opponents Australia in a Test series and making a decision at such a crucial juncture of series is something which drew criticism from the cricket fraternity.
4. His statement about the senior players in the team: This was, certainly, the mother of all controversies in Dhoni's career and something which is still been discussed in the cricket circles within India. Dhoni, in one of his statements put through to National selectors, said, "They (Sachin Tendulkar, Virender Sehwag and Gautam Gambhir) are safe fielders but might end up getting injured on the big grounds of Australia". This created ripple in the cricket fraternity and his statements were long debated in the media as well. Above all, he was looked down upon by many of the senior players and got to see the protest from their respective fans on social media and in reality as well.
5. Match Fixing Saga: It was during his stint as a captain at the Chennai Super Kings when the Anti-corruption unit of ICC claimed about certain spot-fixing allegations on the owner of CSK and whilst getting under the scanner, the whole franchisee got suspended from playing in IPL for two years. Although Dhoni didn't have anything to do that, there were certain fingers that get pointed towards him as well given his role in the team.
MS Dhoni's Net Worth & Endorsements
1. Dhoni's net worth is currently valued at 750 to 800 crores. His net worth comprises of income generated from international cricket, brands endorsements, and investments.
2. He owns a part of Chennaiyin FC, an Indian Super League team.
Dhoni also owns a hockey team. Dhoni holds shares in the Ranchi-based hockey club – Ranchi Rays.
3. MS Dhoni has endorsed many brands such as Pepsi, Star, GoDaddy, Bose, Snickers, Videocon, Boost, Orient Electric, NetMeds, etc.