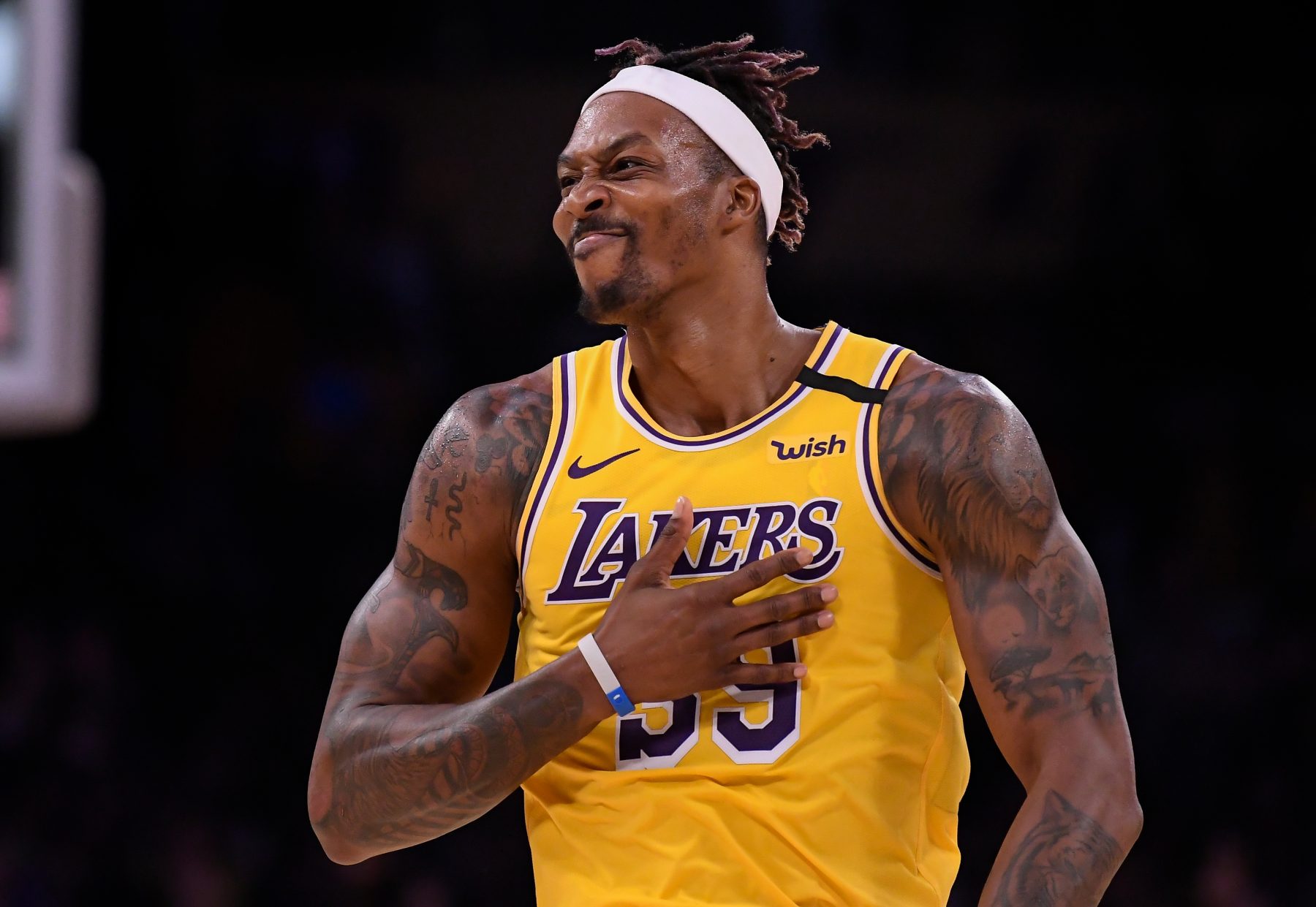 Los Angeles Lakers Center Dwight Howard has announced of joining his team in the upcoming NBA restart at the Walt Disney World resort in Orlando at the end of this month. 
Howard told CNN on Monday that he will be playing for the Lakers when the season resumes in Orlando from July 30. 
"Yes, I will be joining my team in Orlando. But during that time we will be getting a lot of work done here in Atlanta and around the nation as far as making sure people don't forget about us and what's going on." 
Howard was ruled out of the season after sustaining a piriformis injury in his buttocks in November but now he states that he is completely fit after the surgery, and ready to occupy the floor. 
Howard also stated that he pledges to donate the salary to his Breathe Again campaign, as his part of the generosity and charity. 
Lakers center Dwight Howard tells @TheAthletic @Stadium: "My NBA salary and platform, while in the bubble, will be used to ignite a breath of fresh air into the community." Full statement: pic.twitter.com/u4JlQ7q1ud

— Shams Charania (@ShamsCharania) July 7, 2020
Lakers coach Frank Vogel said that he has been in touch with the 34-year-old centre player but he is still doubtful of his complete availability when the season resumes. 
"We've been in communication with Dwight the whole way with supportive phone calls and text messages. We don't know what the level of participation is going to be yet. He wants to play. We're hopeful that he's able to join us." Vogel told this to Dave McMenamin of ESPN.

The eight-time All-Star Howard is currently spending time with a six-year-old son and now showing his willingness to join the Lakers. There is no doubt that Avery Bradley opting out of the season resumption have bothered the Western Conference leaders. However, Howard's availability is a major boost for the side as he vows to join the squad in the bubble. 
The 34-year-old is currently averaging 7.5 points, 7.4 rebounds and 1.2 blocks per game this season and he is best known for protecting the rim and rebounding in the defensive end.