A sport makes the headlines with scorecards. There are always winners and losers in every game. it's not about winning or losing it's all about showing respect to the opponent and appreciating their fantastic performance.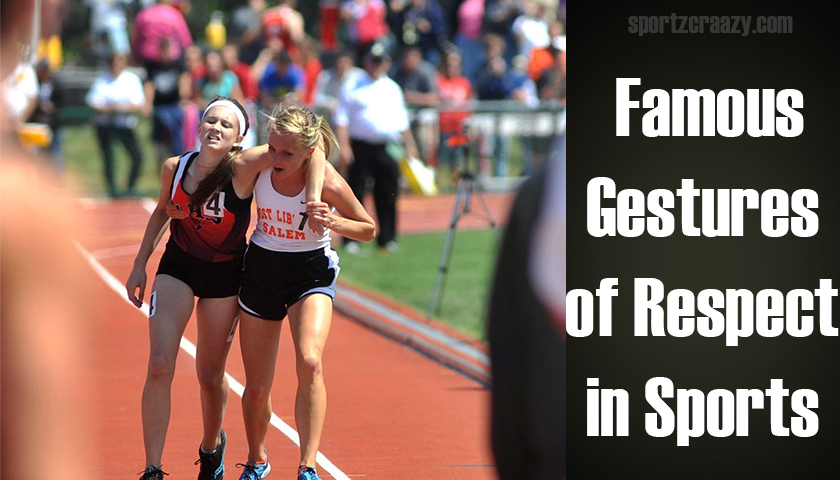 That will bring huge respect to the player among the sporting fraternity and among the audience. World sports is filled with such nice gestures even many legends bowed appreciated the performance of the opponents. Here are the lists of few gestures by the sportsman that were widely appreciated by the sporting fraternity and will be remembered for a long time:
Nadal Consoling Federer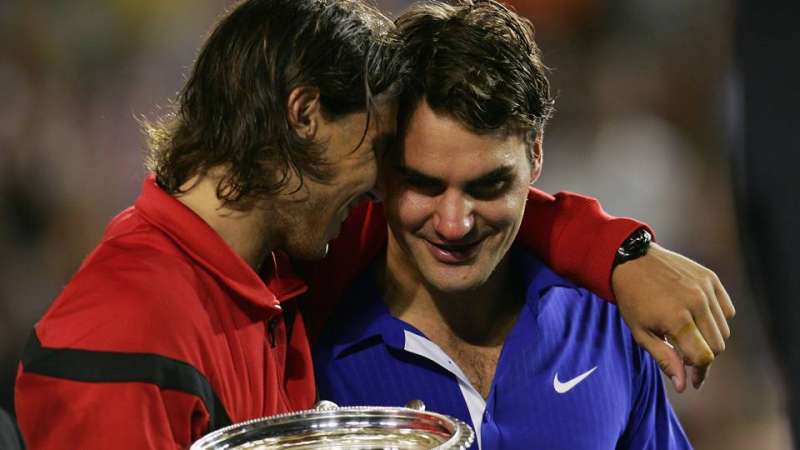 The world tennis has witnessed lots of gestures by the players appreciating each other's performance. Nadal and Federer are same generation superstars who are ruling the tennis court still now. The world had witnessed some epic matches between them. One of those matches was the 2009 Australian Open final. The match ended with Spaniard beating Swiss superstar in epic 5 set clash in at Melbourne Park. During the post-match presentation Federer broke down in tears soon after Rafael Nadal went there and consoled him by saying "sorry about today roger" this was one of the kindest gestures shared between these two.
Meghan Vogel Helping his Injured Fellow Athlete
Michael Vogel, the 1600m champion was once competed for 3200m in a state championship match along with fellow counterpart Arden McMath.  Mcmath cramped during the match with just a few meters away to cross the line. She faced difficulty even to stand on her own Vogel who ran behind the McMath refused to overtake her instead she helped her to cross the line. By doing this Vogel didn't win the game but the spirit of the game has won.
Steyn and Gayle bowling down to Sheer the Brilliance of Devilliers
Steyn is regarded as one of the modern-day greats. He won many matches for his team by his accurate piece of bowling but in a match between sunrises Hyderabad and Bangalore Royal Challengers in IPL he had to bowl to his fellow national team AB de Villiers in a crucial part of the game. AB Devilliers known for his fierce batting abilities smashed Steyn for 23 runs in an over for winning effort. After that over Steyn went to de Villiers and applauded his batting. The crowd cheered for this wonderful gesture by Steyn. In another encounter against west indies again AB Devilliers displayed a brilliant piece of batting and smashed the record-breaking 31 balls 100 and he didn't there he again went on to score 44 ball 149 that ensures South Africa scoring more than 400 runs. After AB got out his opponent West Indian batsmen Gayle also known for his power hitting abilities bowed before him for applauding that wonderful performance. This is also seen as one of the nice gestures in the cricketing arena.
Gilchrist Made his Way back in World Cup Semifinal Clash
Australian cricket team is known for his aggressive style of playing and often indulging in the verbal spat with the opponent. Gilchrist, the most successful wicketkeeper-batsman always known for his aggressive batting at top order will also be remembered for the gesture he displayed in 2003 world cup semi-final. Australia took on Sri Lanka in a must-win encounter because the winning team will book their place in the finals. Gilchrist was eventually caught by Kumar Sangakkara in a delivery bowled by Aravinda de Silva but the umpire was not sure whether the ball tripped the bat with no technologies like DRS during that time umpire was refused to give out. But Gilchrist walks his way back to pavilion as he knows that he was out. Despite getting the appreciation for this gesture among the spectators and cricketing fraternity his skipper Ricky pointing wasn't impressed for this.
Sao Paulo FC honoring Ayrton Senna on his 20th Death Anniversary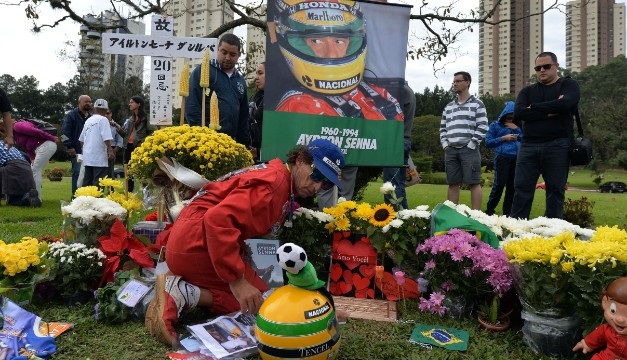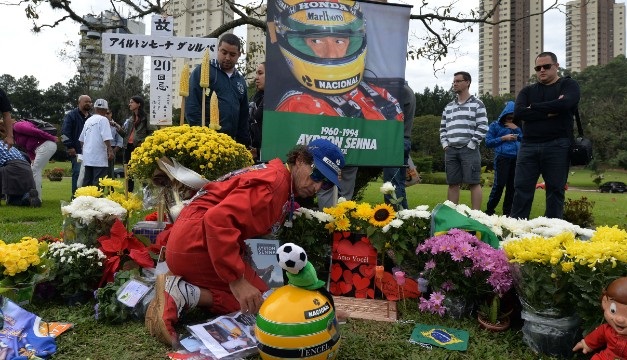 Aryton Senna is one of the greatest F1 racers of all time. He was the biggest sporting icon in his country Brazile and his city Sao Paulo. He died in an unfortunate crash during San Marino GP in 1994. The local football club Sau Paulo FC decided to pay respects in a different on the eve of his 20th death anniversary. On that day players came with helmets for the court as Aryton is known for his love towards wearing different helmets.
Dhoni withdraws his review and called back ian bell during the test match at Trent Bridge in 2011:
During the match against India at Trent Bridge Ian bell was misunderstood the umpires call for tea. He ran his way back to pavilion since the declaration was not made and he was not at his technically it was out but after discussion with team Indian captain decides to withdraw his review and asked Ian bell to come and bat again and then he went on to score 177 runs. It was highly regarded as one of the sweet gesture in the world of sports. English cricket board applauded for dhoni's gesture.
Klose accepting that it was the Hand Touched Goal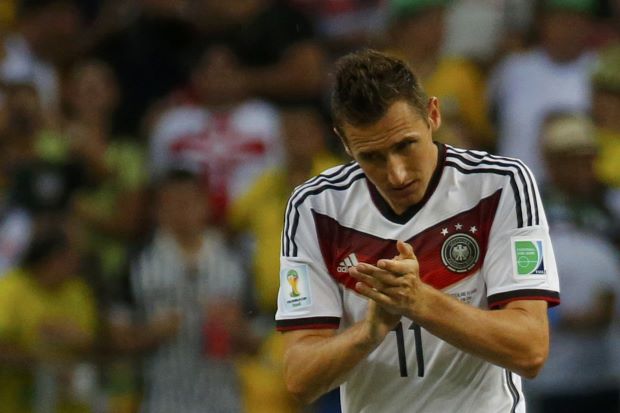 Veteran footballer and one of the legends from Germany Klose attempted a goal in a match against Lazio FC. It was a header but marginally touched his hand on the way to the goal post. Match referee was not aware of it and declared the goal but Klose ran away into and said ball touched his hand before entering the goal post and thus declared it was no goal. It is one of the greatest gestures in the game of the football over the years.
Also Check: