Athletes who excel in their sport are often considered as combatants or invincibles. But the real fact is that many athletes have had to live with some unexpected diseases at some point in time.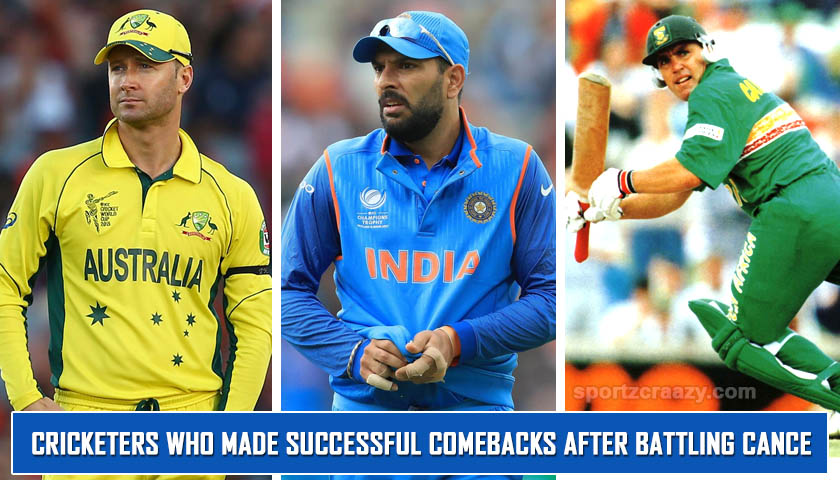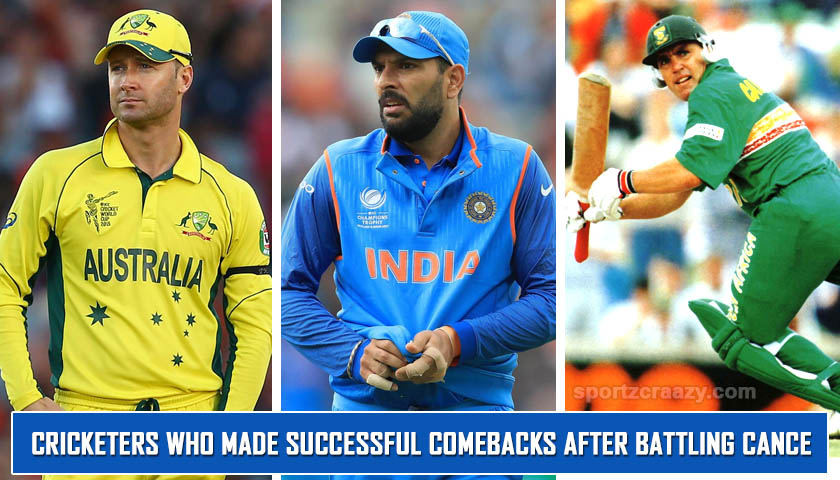 The outcome is so bad that sometimes they are even being forced to cut their careers short. Despite they not have made a name for themselves yet in the world of sports. Cricketers are no exception to it. The hectic schedule of cricket induces more and more cricketers to bear not only just physical injuries but the part and parcel of the game are also the psychological challenges that they face.
There are many celebrities in the industry who have suffered from life-threatening diseases and still have survived and got back into action. Not only this, but they could also fulfil their incomplete dream of making a name for themselves in the world of cricket and recreating history. Cancer these days is in the vogue and it is very shocking to hear that your favourite sports star is being a victim to it. The plight of cancer prompts for an outpouring of support from the family, friends, and cricket fraternity including teammates and opponents to fight the illness.
Listed here below are 5 stalwarts in the cricket journo who fought the disease defiantly with great courage. These brawny guys showcased immense willpower to bounce back from the life-threatening scenarios
Michael Clarke
Michael Clarke, Former Australian captain suffered from skin cancer which is termed as melanoma. Was he playing cricket under sunny skies to be blamed for it? Well, nothing can beat destiny and all one can say is that probably sun was his enemy. Michael Clarke underwent a series of treatment to eradicate three cancers from his nose and lips. For which he was left with no other option but to miss the test series against West Indies in 2006.
Clarke happened to notice a small irregular spot on his nose immediately after a New South Wales training session. This was a bit worrying and he immediately took up the Australian Cricketers' Association's offer for a free skin screening without further delaying the process. The scans revealed a "low-grade skin cancer". This skin cancer scare compelled Clarke to ditch his baggy green cap. He swiftly started wearing a wide-brimmed floppy hat which could offer more protection to his face. Clarke resumed his career without further issues. He went on to lead Australia to the summit in test cricket rankings and a World Cup triumph at home.
Dave Callaghan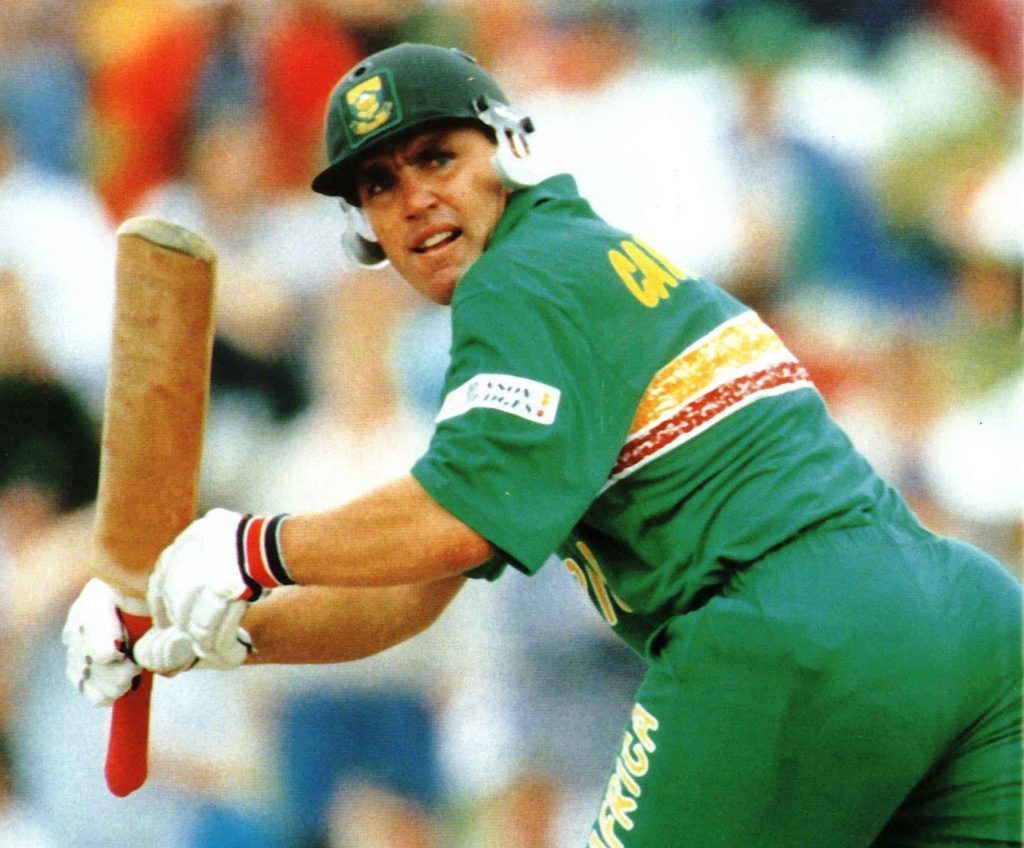 Dave Callaghan charted his path into international cricket at a very young age. This young cricketer from Cape Province made his debut for the Proteas. He seemed to be the perfect man to take up one of the lower middle-order slots for the World Cup in Australia.
Dave Callaghan was diagnosed with testicular cancer in September 1991. All his plans were thrown off-track and he was forced to miss out on the World Cup in 1992. Callaghan returned to the sport after a year having fought the disease with great courage and a positive attitude. Callaghan launched a ferocious assault on the New Zealand bowlers in his first outing after comeback. He made a South African record at that time and scored an unbeaten 169 from 143 balls. This record was not sufficient for him and he further went on to take his career where he achieved the best three for 32 to help seal the match in South Africa's favour.
Jai Prakash Yadav
This young lad from Madhya Pradesh was the latest sensation in the Indian team. Jai Prakash Yadav or J.P. as he is popularly known did six successful seasons with Madhya Pradesh and was all set to be the next all-rounder in the Indian team. J.P. was detected with a cancerous tumour above his heart which made his world to fall apart. His role in cricket, a sport that meant everything to him was under doldrums. Post diagnosis he sincerely felt that he would not be able to play cricket ever again.
During his rounds of treatment, J.P. lost nearly 15 kilos in the process as had to undergo three rounds of chemotherapy. This young lad continued to battle his fight against cancer. In just within a month of his third round of treatment, this braveheart – J.P. made a comeback and played for Madhya Pradesh. He was very determined and passionate about his work. After complete recovery, J.P. happened to become a prolific player for Railways. Not only this, but he also won the Ranji Trophy title in addition to it.
He could also succeed in fulfilling his lifelong dream of playing for India. Yadav was called up for the home series against West Indies only because of his recognition for consistent performance in the domestic circuit. Additionally, Yadav also went on to represent India in a further 12 ODI's.
Yuvraj Singh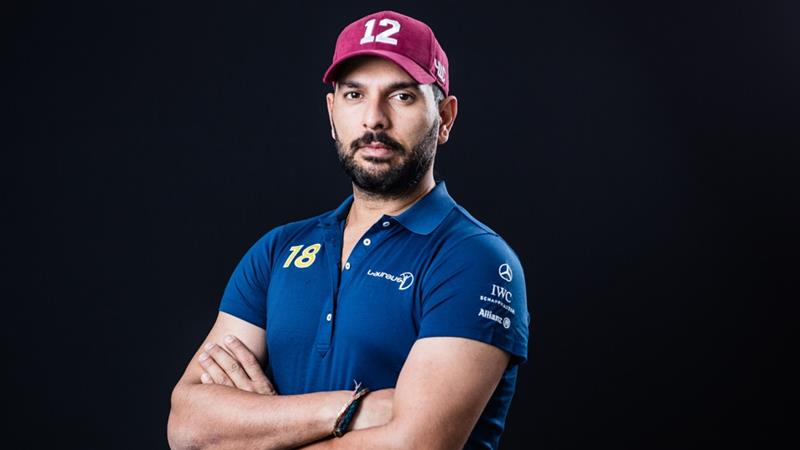 Yuvraj Singh is one among those legends who has won World Cup for India. He scored 362 runs, took 15 wickets and was being awarded as the "Player of the Tournament". He was scaling great heights in his career and was doing better and better on the cricket pitch. Months after the World Cup euphoria, life took a different direction and this athlete had to suffer and battle hard for an unknown illness. Yuvraj Singh was diagnosed with lung cancer. He was rushed to Boston for chemotherapy.
This man fought hard and eventually managed to win the evil war with support from his family, friends and endless fans. To get back into action, it took him nearly 10 weeks to make it for a full recovery. There were rigorous treatments done for defeating the dreaded disease. Finally, the southpaw won his personal battle and the whole ordeal left him into a changed man. He accepted that certain things are part of life and one has to take them in their stride.
A month later, he smashed his way to Duleep Trophy match by showing glimpses of the vintage Yuvraj Singh. He was back again later that year in a T20 against New Zealand in Chennai. This player didn't give up and kept on knocking on the selectors' doors with his exploits in domestic cricket. Yuvraj has done three comebacks into the team after his return to international cricket following his successful battle with cancer.
Ashley Noffke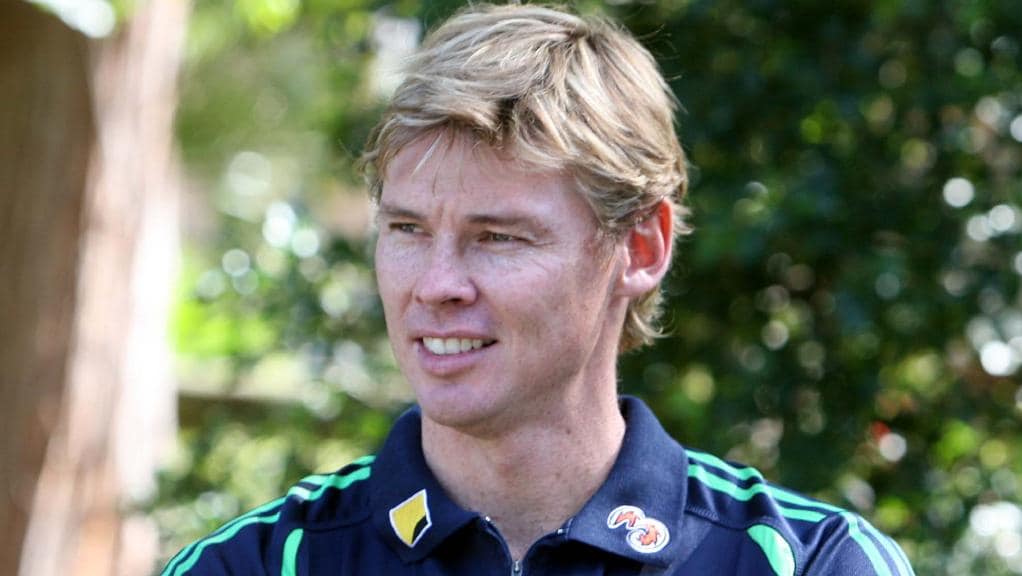 Australia's squad, Ashley Noffke who acquired a hip injury that just saved his life accidentally also discovered that he had skin cancer while he was undergoing treatment for the injured hip. It was that time when he was playing for Worcestershire during England's domestic county season in 2008-09. Noffke couldn't have come at a worse time where all his hopes were dashed down into ashes.
Noffke found a harmless mole behind his right knee which to his surprise turned out to be Grade Three Melanoma, the most lethal form of skin cancer. The Queensland all-rounder recovered after spending a considerable period on the sidelines where he had to go for an immediate surgery.
Also Check :