Best Strike Rate in CPL
Twenty20 cricket often has mixed opinions about which kind of innings is a more vital one for the team's winning chances. Are the batsman on the top order who contribute 45 balls 60 runs or the middle order big hitters who arrive at the pitch in a lightning speed and have sky-high strike rate as they consume fewer balls for more runs.
However, both the batsman have equal importance but still, the debate continues is the batsman who remains glued on the pitch is more vital or the batsman who came as fire with some powerful hitting's vital.
Best Strike Rate in CPL
Whatever is the nature of a batsman, the strike rate is of the utmost importance. Sportzcraazy brings you the Top 5 batsmen with the best strike rate in CPL history.
1) Andre Russell- Strike rate 483.33 vs Tridents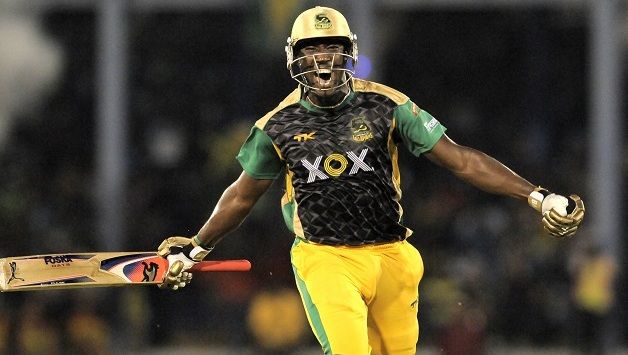 It won't be a surprise if this guy tops every list of the best of best categories, given his outstanding performances time and again in every tournament and leagues, he happened to be a part of.  Andre Russell has always risen to people's expectations and has been just the right asset to any T20 league team.
The West Indies all-rounder has always been in a good form while representing Kolkata Knight Riders in the Indian Premier League. His performance has been in the limelight while participating in CPL too. He tops the list of highest strike of 483.33 when he was with the Jamaica Tallawahs. It is was on the Port of Spain when he scripted this history, he made 29 runs not out in merely 6 balls vs Tridents.
2) DM Bravo- Strike rate 380.00 vs T&T Riders
Darren Bravo is a left-handed batsman and if you ever happened to notice his batting style, it is somewhat similar to cricketing world's idol Brian Lara. Ever since the inception of the Caribbean Premier League, Daren Bravo represented Trinbago Knight Riders, with his half-brother Dwayne. He has shown some thrilling performances while he played for the T & T Riders.
One of the best ones includes 38 runs not out off 10 balls. That was the second-highest strike rate throughout CPL history. He smashed 6 sixes during that innings vs the Jamaica Tallawahs at Basseterre. And that makes him second in our list of top 5 best strike rate in CPL.
3) DC Thomas- Strike rate- 357.14 vs Jamaica Tallawahs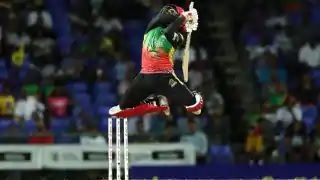 Devon Cuthbert Thomas- a West Indian cricketer from Antigua is a right-hand batsman and a wicket-keeper. Thomas holds a unique record of being one of 4 wicket-keepers to have taken wickets in a One Day International. He achieved this extraordinary feat while bowling against the Bangladesh cricket team during the 2nd ODI of the 3 match ODI series at Windsor Park (Dominica). The other three wicket-keepers with whom Thomas shares is the records are cricketing world's best men-  India's Mahendra Singh Dhoni, Zimbabwe's Tatenda Taibu, and Shakib al-Hasan of Bangladesh.
Well, that's a slight introduction of this hard hitter, Thomas has represented CPL and is currently with the St. Kitts and Nevis Patriots. He holds a unique record here as well. While playing against Jamaica Tallawahs at Basseterre, Thomas made 25 runs not out in just 7 balls that led to a strike rate of 357.14, the third-best in the entire CPL history.
4) SE Rutherford- Strike rate- 346.15 vs T&T Riders
Sherfane Rutherford is an explosive middle-order batsman who always has an oozing energy level that depicts in his game. In July 2020, he was named in the Guyana Amazon Warriors squad for the Caribbean Premier League. In a match against T&T Riders, Rutherford used his bat like a sword and scripted 25 runs not out in just 13 balls taking the strike rate 346.15, which included 1 four and 6 sixes.
Prior to this amazing performance in 2018, Rutherford was again in a destructive mode when he boasted a strike rate of 141 with a best of 60 runs. It will be interesting to see, what he brings to the table in the 2020 Caribbean Premier League.
5) DJ Bravo- Strike Rate- 336.36 vs St. Kitts and Nevis Patriots
If you haven't heard the name DJ Bravo or Dwayne Bravo while watching cricket, you might be watching it all wrong. This man needs no introduction, his bat does it for him. He has outshone million times while he represented Chennai Super Kings when he flies down to India for the Indian Premier League.
While for the people who don't know him, Dwayne Bravo is a Trinidadian cricketing legend who has served as the captain of the West Indies Cricket team in all of the formats. He has a tremendous amount of talent as an all-rounder, with a formidable right-handed middle-order batting and fast-medium bowling styles. He has always been an important element in the West Indies team's success, an important asset for CSK in IPL and for Trinbago Knight Riders in the Caribbean Premier League. What makes him best is that his numbers and bat do the talking, Bravo has a record of one of the highest strike rate of 336.36 against St. Kitts and Nevis Patriots where he made 37 runs not out in 11 balls with 1 four and 5 sixes.