Named as the most influential LGBT person in Britain by The Independent in 2012, Nicola Adams was the first woman to have won the first Olympic gold medal at London 2012. The British professional boxer holds two Olympic gold medals (London 2012 and Rio 2016), and has won several other amateur championships, including Commonwealth and European games titles.
Nicola Adams Early Life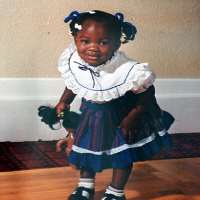 Nicola Adams is a bisexual British professional boxer, who was born in Leeds, West Yorkshire. As a child, Adams was allergic to everything from fish to chocolate. Nichole's parents parted ways when she was only eleven years old. Post the split-up, Nicole lived with her mother. Her mother used to do two jobs, i.e.., hairdresser and restaurant manager.
Adams completed her education from the Church of England High School at Agnes Steward, while she did her higher studies from Hopwood Hall College in Rochdale. The reigning Olympic champion was named as the most influential person in Britain by The Independent on November 12.
Nicola Adams Personal Life
In April 2017 the British professional boxer, Nicola Adams got engaged to Marlen Esparza, a world amateur champion and an Olympic medallist. The couple met each other in 2009 but started developing feelings for each other in 2015. The couple perhaps bonded at a restaurant, where Adams suffered from an allergic reaction to the nutty sauce on her nachos and thus had to take her to the emergency ward. The couple bonded there over an EpiPen. It was Nicola Adams who proposed to Marlen in the Shangri-La restaurant.
"You know when you see those rom-coms where people completely adore each other, and you think, 'That'll never happen,'" she recalls in her memoir,
"There's no way anyone can actually love someone that much?' I actually have found someone I love that much." Nicola said in an interview with Guardian.
They relished their engaged life for sixteen months before they got separated in October 2018. Reportedly, the couple split as Marlen started going out a lot which became too much for Nicole and she was left with no choice rather than separating with the fellow boxer.
Nicola Adams Professional Life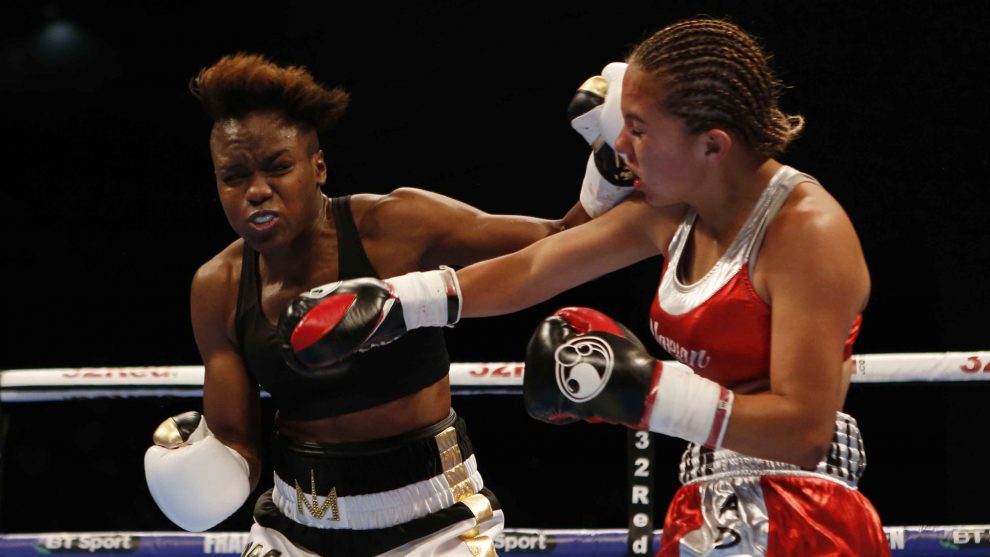 British professional boxer, Nicole Adams took part in her first fight at the age of 13. Nicole represented England for the first time in a battle with an Irish boxer in the year 2001. She was crowned as the English amateur champion for the first time in 2003 and had in fact retained the title for the next three championships.
The year 2007 saw her becoming the first American boxer to win a medal at a major championship. She bagged a silver medal in the bantamweight (54kg) division at the European Championships in Denmark.
The American boxer suffered an injury in 2009 but came back roaring, winning the 2010 World Championships in Bridgetown, Barbados. Due to shortage of funds to pursue her boxing career, she also acted in Soap Operas like Coronation Street, Emmerdale, and East Enders and also worked as a builder. She, at last, received funding from International Olympic Committee for women's boxing in 2009.
Adams won the first-ever GB Amateur Boxing Championship, held at the Echo Arena Liverpool in November 2010.
Nichola Adams created history at 2012 Summer Olympics after becoming the first woman to bag an Olympic Gold medal in the Women's boxing, beating Chinese Ren Cancan in the final.
At the 2014 Commonwealth Games in Glasgow, she defeated Michaela Walsh to win a gold medal in the women's flyweight division.
She made heads turn when she successfully defended her Olympic title, winning a second Olympic gold at the 2016 Rio Olympic Games after beating Sarah Ourahmoune in the final on 20th August.
Nicola Adams turned professional on 23rd January, 2017, signing with promoter Frank Warren. She won her professional debut match after defeating Virginia Carcamo 40-36.
Nicola Adams Honors and Achievements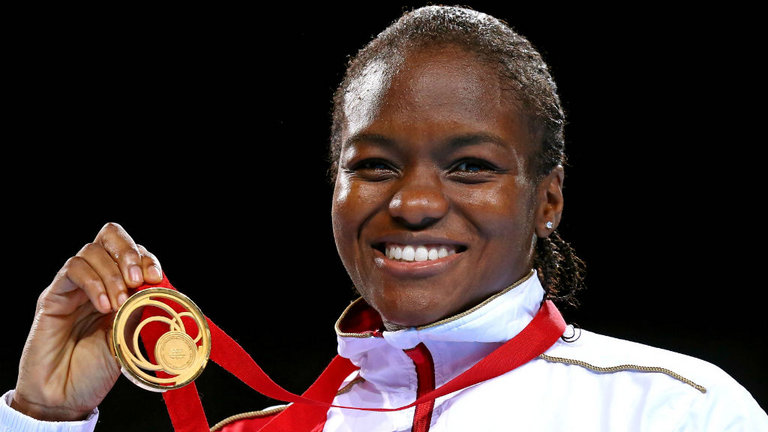 Olympic Games: Gold- 2012 London
Nicola won a first Olympic Gold medal at the 2012 London Olympics.
Gold-2016 Rio De Janeiro:
Nicola Adams defender her Olympic title, winning her second gold at 2016 Olympics, held in Rio de Janeiro. 
World Championships: Gold- 2016 Astana
Nicola won a gold medal at the 2016 World Championships in the flyweight category. 
European Games: Gold- 2015 Baku
Nicola Adams won a gold medal at 2015 European Games, held in Baku. 
World Championships:
Silver- 2008 Ningbo
Silver- 2010 Bridgetown
Silver- 2012 Qinhuangdao
Nicola won three silver medals in World Championships, held in 2008, 2010, and 2012. 
Commonwealth Games: Gold- Glasgow 2014
Nicola Adams made headlines after she won a gold medal at 2014 Commonwealth Games, held in Glasgow. 
EU Championships:
Gold- 2011 Katowice
Gold- 2013 Keszthely
Nicola Adams won a gold medal at the 2011 EU Championships, followed by another gold medal at 2013 EU Championships.  
Honors:
Year
Tournament
Venue
Result
Event

2007

European Amateur Championships

Vejle

, Denmark

2nd

54 kg

2008

World Amateur Championship

Ningbo

, People's Republic of China

2nd

54 kg

2010

World Amateur Championship

Bridgetown

, 

Barbados

2nd

51 kg

2011

European Union Amateur Championships

Katowice

, Poland

1st

51 kg

2011

European Amateur Championships

Rotterdam

, the Netherlands

1st

51 kg

2012

World Amateur Championship

Qinhuangdao

, China

2nd

51 kg

2012

Summer Olympics

London

, United Kingdom

1st

51 kg

2013

European Union Amateur Championships

Keszthely

, Hungary

1st

51 kg

2014

Commonwealth Games

Glasgow

, United Kingdom

1st

51 kg

2015

European Games

Baku

, Azerbaijan

1st

51 kg

2016

World Amateur Championship

Astana

, Kazakhstan

1st

51 kg

2016

Summer Olympics

Rio de Janeiro

, Brazil

1st

51 kg
Nicola Adams Personal Information
Name: Nicola Adams
Nickname: The Lioness
Parents: Innocent Adams, Denver Adams
Siblings: Kurtis Adams
Weight(s): Flyweight
Nationality: British
Born: 26th October, 1982
Age: 36
Birth Sign: Scorpio
Citizenship: British
Height: 5'5
Nicola Adams Net Worth
Nicola Adams estimated net worth is aggregated to 2 million dollars. Apart from her professional boxing career, Nicola also makes money through sponsorship and ads as well.
Social Media Handles
Nicola Adams Facebook: https://www.facebook.com/NicolaAdamsOfficial/
Nicola Adams Instagram: https://www.instagram.com/nicolaadamsobe/
Nicola Adams Twitter: https://twitter.com/NicolaAdamsOBE