Predicted Starting 7: Bengal Warriors would be playing the seventh season of their Pro Kabaddi League. Having taken some good players at this year's auction, the team would be looking to start their campaign on a positive note. They have managed to qualify into the playoffs on multiple occasions but have failed to capitalize in further matches.
Bengal Warriors have appointed raider Maninder Singh as their team's captain. Bengal warriors have never made into the Finals of any season of Pro Kabaddi League, but would be hoping to change that come Pro Kabaddi Season 7. Having acquired some star players including Iran's Mohammad Esmaeil Nabibakhsh who is still an element of surprise in the upcoming season will be the team's x-factor. With the balanced side consisting of some good players in all he departments, the team management will have to go with a fair team selection before all the games they play.
Let's take a look at the probable Predicted Starting 7 Bengal Warriors for their first match against UP Yoddha that takes place on 24th July:
Maninder Singh (Left in)

Position– Raider
Undoubtedly, one of the best attacking Indian players of Pro Kabaddi League, Maninder Singh would lead the Bengal Warriors side. He has been among the top performing players.
K Prapanjan (Right in)
Position– Raider
Following his father's footsteps, K Prapanjan also became a raider in the sport. He is a very capable raider for his team, especially in do-or-die situations, where he has proved to be a very handy player for his team
Jeeva Kumar (Right Cover)
Position– Defender
Jeeva Kumar is a capable defender who can adapt to any playing position, however, he prefers to play right-cover. He is known for his composed yet hard tackling capabilities, and his experience will prove to be a great asset for Bengal Warriors.
Baldev Singh (Right Corner)
Position– Defender
Baldev was picked by Bengal Warriors in Pro Kabaddi Season 6. Baldev is a very active defender on the mat, capable of pulling- back the opposition raider. This is also his strong point, and he would look to display many more of these on the mat.
Vijin Thangadurai (Left Cover)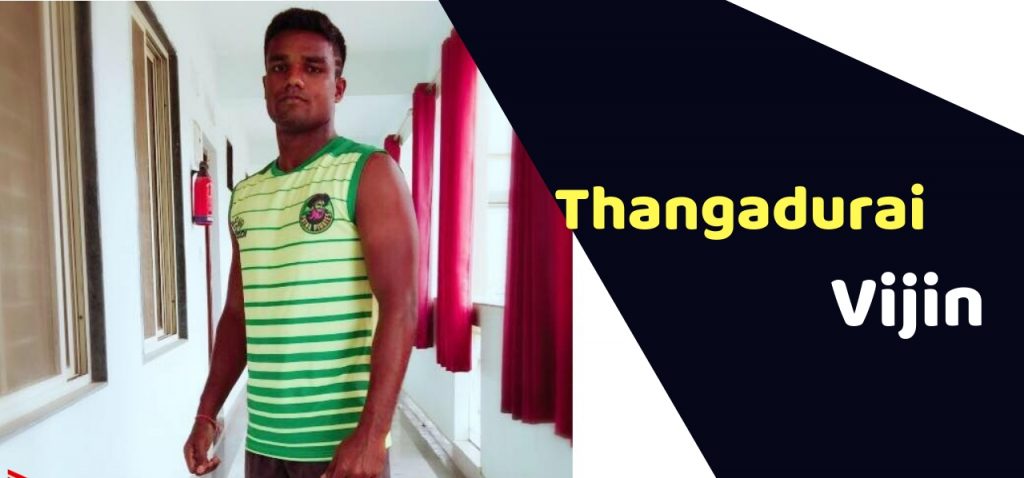 Position– Defender
He is one of the good right cover defender for his team. Bengal warriors would count on his skills. He is yet to prove himself for Bengal Warriors caravan. He is a matured player who doesn't easily tend to lose his guard down. The team would include him in playing seven because of his experience and resistivity.
Vijin is the first choice for the right corner defender so he will have to take the responsibility of his department. He might get to play the first match of his season on 24th of July.
Rinku Narwal (Left Corner)
Position– Defender
Rinku Narwal has a great opportunity to be the first choice left corner defender for his team. He executes strong dives and thigh—holds, which came largely into effect during his tenure with former team Puneri Paltan.
Mohammad Esmaeil Nabibakhsh (Centre)
Position– All-Rounder
Bengal Warriors acquired him for the whopping amount of Rs. 77.75 Lakhs. Since it is his debut season, it would be interesting to see him play as he brings in an element of surprise for both the spectators and the rival teams.
If his form with the Iran National team is something to go by, he has a variety of skill sets under his belt and will be a very crucial game-changer in the season.