Ireland Cricket Team : It was March 16, 2007, Pakistan took on Ireland in the group stage of the tournament. Everyone thought that it is going to be the low profile affair Pakistan will clinch the match by a huge margin. But what happened was entirely different Ireland handed a shocking defeat to Pakistan and made the world stunning.  That is the day when the world started taking minnows seriously.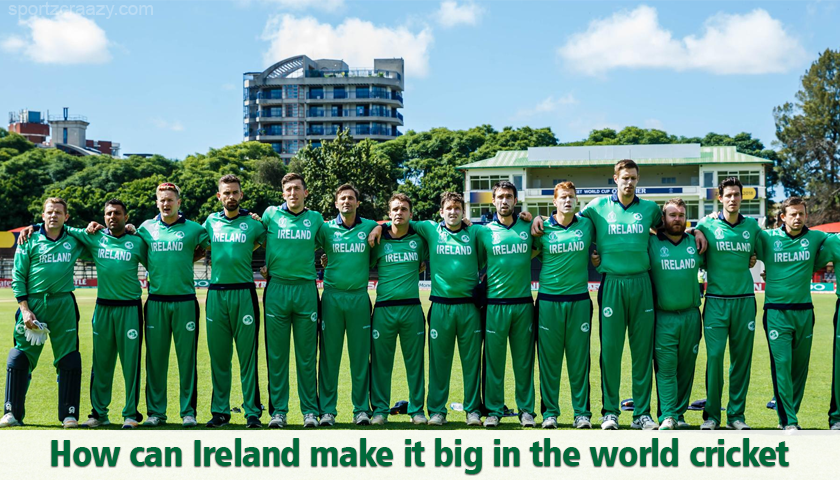 There are many ups and downs for Ireland cricket team since then but they keep on learning from their mistakes and improving. Now ICC rewards the test status to them for their continuous improvement and their love for the game. Talent and potential are there and that needs to be nurtured properly. If they continue to improve the way they are progressing now sure they can be the world beaters in the years to home. Let's see how they can make it big in world cricket.
History of the Irish Cricket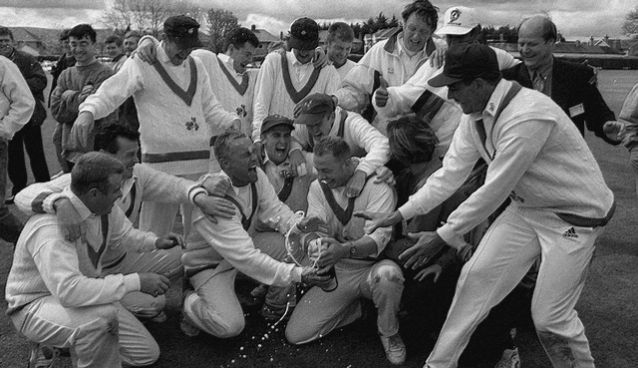 Image Source
Cricket was introduced to Ireland in the 19th century. During those days they used to tour Canada and USA to play and they sometimes hosted the matches against the teams that went to play against England. Cricket Ireland is the body that controls and operates cricket in Ireland. Ireland stands 12th in ODI rankings. They played first ever official one day international in 2006 against England.
Ireland qualified for the first ever world cup in 2007 since they have also qualified for 2011 and 2015 world cups. They have also qualified for 2009,2010,2012,2014 and 2016 t20 world cups. Ireland has also won four ICC Intercontinental cup since 2005. Ireland became the associate member of ICC in 1993 which meant that they can take part in ICC events like world cups and champions trophy.  In June 2017 they had granted test status by ICC along with Afghanistan.
Their Achievements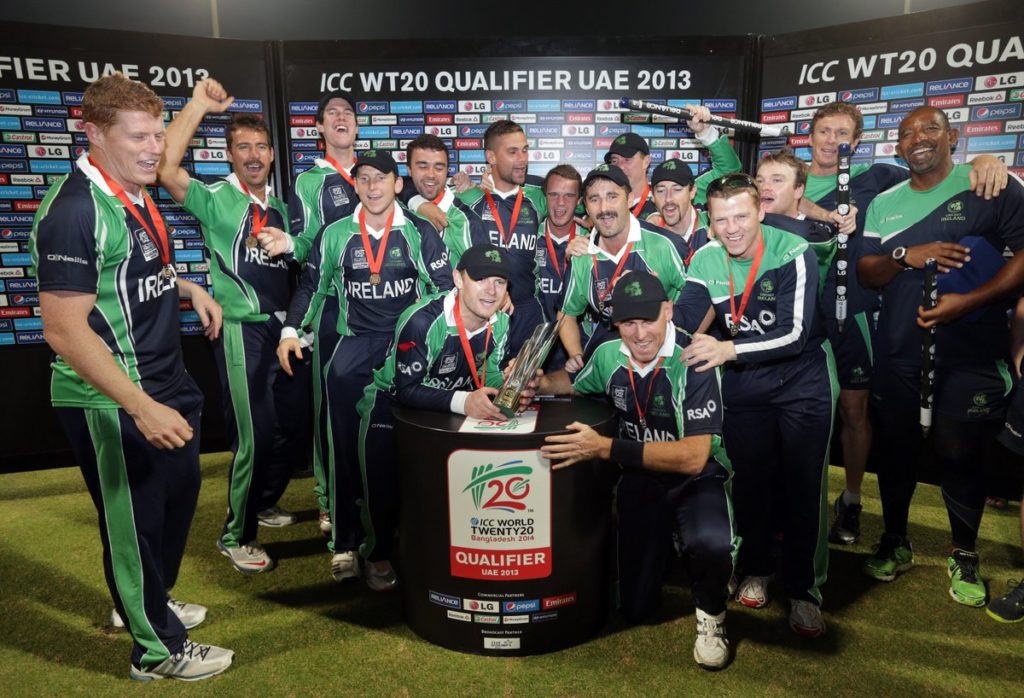 Image Source
 Here are the lists of few achievements that the Irish cricket team has done before:
Ireland qualified for their first ever world cup in 2007. Their inaugural campaign impressed many cricket pundits. They shocked the world by defeating Pakistan then again tied a match with Zimbabwe and proved their win against Pakistan was not a fluke. Those two results were enough for them to qualify for the second stage. They beat Bangladesh the 9th ranked team by 74 runs. They got a hero welcome in Dublin. A win against Pakistan knocked them out of the contest. Jeremy Bray and Trent Johnson are the pillars for their success in that tournament.
After that Ireland won the intercontinental cup in 2008. They have also qualified for 2009 t20 world cup. In the finals, they were supposed to play against the Netherlands but match called off due to rain. Both the teams shared the trophy.
In 2011 world cup against England they again made headlines but beating England in the first round of the tournament. Kevin O'Brien made history by scoring fastest century in the history of the world cup. Even though this historic achievement doesn't allow them to progress to the next stage as they suffered heavy losses against India, West Indies, and South Africa. But beating England in a world cup match is a real achievement.
Since then they have beaten top teams in few occasions. Though few results were not in their favor they made opposition toil hard for victory. Many times they won the hearts of the spectators and cricketing pundits.
How they can be World Beaters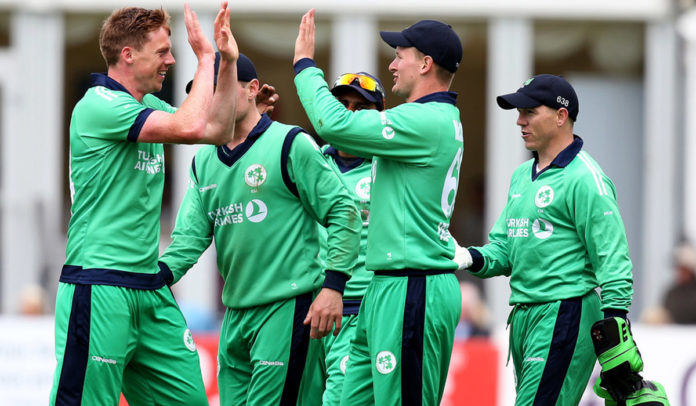 Image Source
After appearing in three world cups there comes the heartbreak. They were not qualified for 2019 world cup which is going to happen in their neighboring country England.  This is primarily due to ICC's change in the policy of allowing only top ten teams to compete in world cup making the event more competitive. This is definitely not good news for the country where the game is slowing finding its path. There is always room for improvement. Ireland needs to come out of this setback and start focusing on the future endeavors. Here are the few things that will help Ireland to make it big in the game of cricket.
Consistently Play against Top-ranked Teams
Image Source
There is no dearth in talent team is in rebuilding phase as their seniors are hanging their boots and the onus is n the young players to fill their boots. Cricket Ireland must ensure that they play against top-ranked high-quality teams frequently. Most of the players are new to international cricket they clearly lacks experience and consistency. These two will only come when they play against top-ranked teams frequently.
Make First-Class Cricket a Structured One
Image Source
 It seems they are struggling to find a proper first class structure. In order to do this huge amount of money should be involved. Definitely, cricket Ireland is struggling for finance they need to find a solution for this. They should plan and work out a proper first class structure which will help the budding youngsters to take up the game. The proper first class structure will bring the professionalism in the game and players will get lots of exposure and get better and better only when they play more and more.
England Should Stop Stealing their Players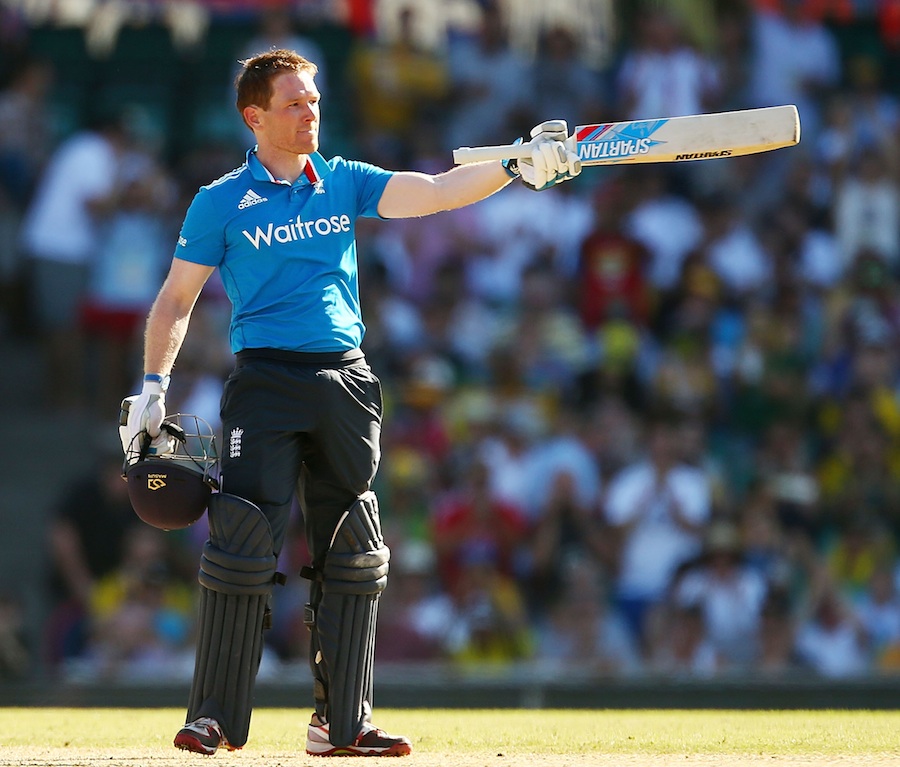 Image Source
This is the sad truth happening in Ireland as England has their right to pick the players for their squad. England's one-day captain Eion Morgon is Irish. There are lots of Irish players played for England. Ed Joyce(he again returned back), Eion Morgan, Boyd Rankin are few of them. England should stop this as Ireland struggling to find their feet in the international arena.
There is always a chance for learning from the past and making it count in future. If Ireland cricket team continues to improve then they are having every chance to become world beaters in future.
Also Check: