World cricket has been under transition since the start of the decade  with the various Stalwarts of the game like  Sachin Tendulkar, Ricky Ponting, Jacques Kallis, Kumar Sangakkara, Rahul Dravid hanging up their boots after being global Torchbearers of cricket for nearly two Decades. This resulted in restructuring of the major teams, which in turn lead to decline of domination of Cricket Australia and India to some extent.
Emerging Cricket Nations of the Future
#Bangladesh
This opened up chances to some relatively new teams to establish them-selves in international arena. This led to the rise of minnows like Bangladesh, Ireland, Afghanistan who have been constantly improving since the turn of the century. They got more opportunities than ever have been trying to level up to their senior peers.
Especially Bangladesh team which kept showing a lot of promise but could not muster results till 2014, the team has since evolved and became a good 50 overs side in the last 4 years   competing at high level against   the top teams and even Defeating  them on several occasions. They won the series against the likes of India, Pakistan, South Africa   albeit in their  home conditions quite convincingly and  that was  some achievement for the rising nation. They have also performed admirably in ICC events in this period which proves that they have indeed arrived at the international stage and are here to stay. Their emergence has  enhanced the quality of International cricket.
#Afghanistan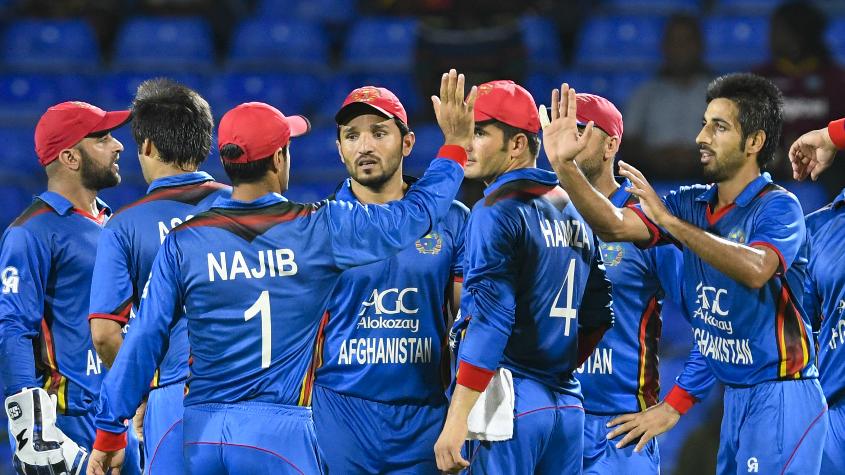 Even the Newest entrants in test cricket, Afghanistan have come a long way from  being known for terrorism, wars and destruction. They have worked really  hard withstanding extreme circumstances to reach international standards. Their most notable win was against the West-indies Team in the 2016 T20 World cup  who turned out to be eventual champions.
They  have  produced some world class performers like Rashid khan  who may be the most famous afghan alive after his exploits in Indian Premier League(IPL) and his national team. Though both these teams still  have a long way to go in the tests they   certainly can give any top side a run for their money in limited overs formats. ICC should provide them with more exposure by arranging matches with top cricketing nations or else at least  with the 'A' teams so that they can groom their skills and become ready for gruelling International Cricket. They already Possess  a Lethal bowling Line-up which could dismantle any top side as they have likes of Rashid khan and Mujeeb in spin department and also have young quality seam and pace bowlers. The only thing that is holding them back is their batting, as there  batsmen are  yet to prove themselves and perform against regulars . The Afghanistan team have the potential to be in the top league  in the future if they continue to improve and  perform consistently.
#Ireland
Ireland have been around for some time now and has always performed well in ICC tournaments. They defeated 1992 champions Pakistan in 2007 World cup and also defeated The England team in 2011 world cup. They time and again show promise but fade away due to lack of consistency and temperament. But with some right guidance they have potential to become like how Bangladesh have turned out  or even better.
#Scotland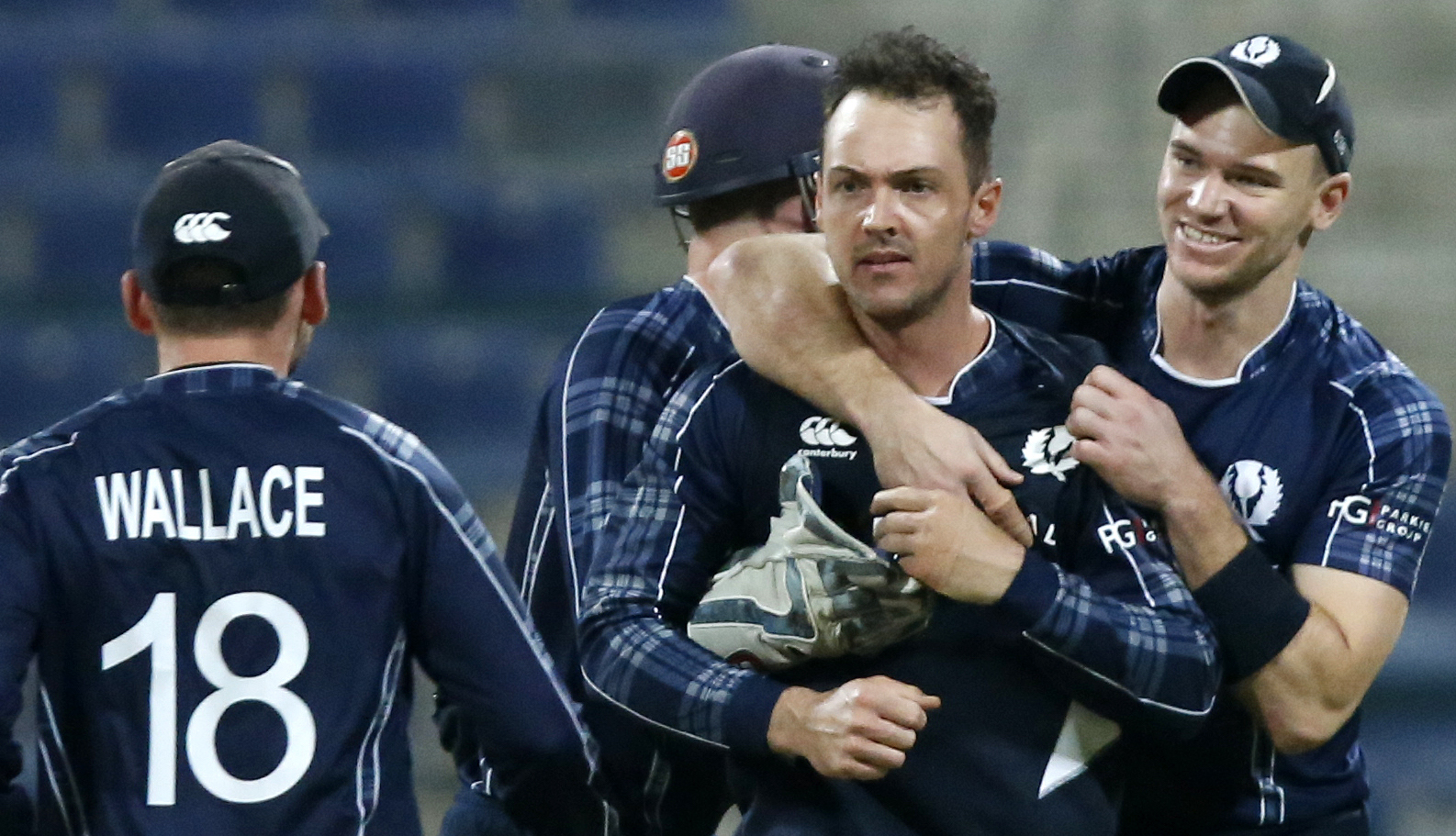 Scotland is another minnow waiting in the wings to unfurl onto the big stage. They are really working hard on creating quality players and results are slowly showing with the emergence strong performances from likes of Callum Macleod, Kyle Coetzer against variety of opponents including their  Heavy-weight neighbour England. The ICC should provide both Ireland and Scotland teams with  more game time against quality opponents which will enable the minnows to learn and also improvise simultaneously and which could improve their overall game. Also they can combine the domestic structure  of  both the countries and organise domestic championships with more competence than before.
#Nepal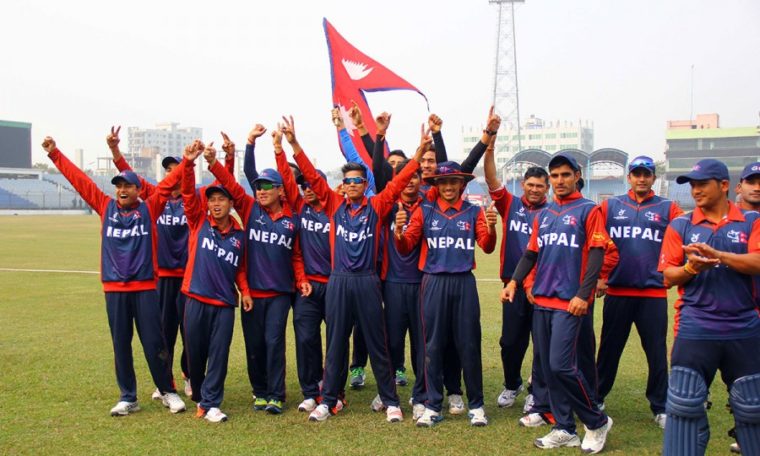 Coming to the Himalayan country Nepal,  cricket  has large fan base in the country, Which was evident when thousands of fans turned up at the airport to welcome their National team won ICC WCL division 4. Also the crowd turns up in large numbers whenever  they  play a match in Nepal. Like in any other Sub continent  country cricket is the Numero Uno sport in the country. So ICC needs to work on improving the conditions in the country by providing good infrastructure and facilities by funding adequately which could lead to emergence of a new cricketing nation through to the top league.
Nations Like Argentina once a decent cricketing nation now no where to be found because of lack of proper administration and management in  their respective cricket boards. ICC should monitor these situations in the future so that  same issue  won't crop up again.
Then there are the semi-finalists of 2003 World cup any guesses who? Its forgotten cricketing nation  Kenya. They seemed to have potential and did perform well in the early part of 2000's   but then faded away into obscurity due to lack of proper exposure at the international stage. They surely are capable of finding their feet on International stage given their  performances in the past. They need to be provided enough opportunities by restructuring their domestic system by may be combining the domestic cricket in  African nations like Zimbabwe, Namibia and Kenya which would strengthen the domestic arena and improve quality of cricket. ICC can also send A teams of elite cricketing nations like Australia, India etc to these nations regularly to take part in  bilateral tours which would help the Associate nations to improve their skills and  develop temperament required to become Quality  Full time International sides. ICC should concentrate on both present  Associate nations and newer members for longer sustainability.
ICC should provide proper guidance and  funding to  forgotten cricketing nations like former world cup participants Canada, USA, Netherlands and Hong Kong. They should try to  Improve the infrastructure in these nations which would enable their  players to enhance there skill set and get ready for tough challenges. The ICC has been looking into  prospective nations  to broaden the list cricket playing nations and has been successful so far,  As there have been requests from all over the world for inclusion of cricket in the Olympics.  The emergence of new cricketing  nations steadily has definitely increased the level of competition  and the future looks bright for cricket sport across the world