The VIVO IPL fever caught on early this year with fan expectations and chatter pouring in months ahead of the start of the tournament; triggered further with the announcement of the schedule last week. In response to the heightened social media chatter that followed from fans who are questioning their heroes and team in the form of memes and comments; Star Sports, India's leading sports broadcaster launched Khel Bolega, a TVC along with the BCCI.
Wearing their emotions on their sleeves each year die-hard fans stand by their teams and show up in droves hoping that each Season will be the year history is written. Royal Challengers Bangalore fans have waited for 12 seasons for their dynamic captain to end the drought and bring home the elusive trophy. Fans of Mumbai Indians want their swashbuckling captain to go beyond and break the jinx of just winning in odd-numbered years. Whereas fans of Chennai Super Kings have waited long enough to watch their captain Thala or M.S. Dhoni on the cricket pitch again and hopefully lift the trophy this year.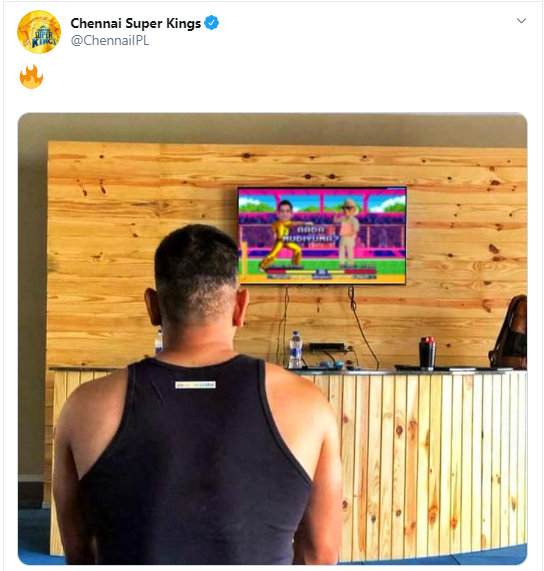 Khel Bolega indicates that the coming season will clearly end the response to all the chatter (#BolBakar ) surrounding VIVO IPL when the player performances will speak for themselves – with the hashtag #KhelBolega, translated in English as – "The Game will do the Talking". The performance by their favorite teams will also give fans a chance to silence all the #Bakar from opposing fans as well. The TVC, conceptualized by the in-house creative team of Star India, highlights the non-stop fan chatter and features plenty of colorful motifs and pop culture references symbolizing the pan India nature of the VIVO IPL. The fast-paced narration reflects the constantly changing chatter that develops around the VIVO IPL.
The film was released in multiple languages such as Hindi, Tamil, Kannada, Malayalam, Telugu, Bengali across TV and Digital and is a start to an integrated marketing communications campaign to the season. The 13th edition of the VIVO IPL will have an even bigger surround programming with specific fan-based content this year. Both non-live and franchise-based shows have been planned in the run-up to the season, with special programming during the length of the tournament. Super Funday will also be back for VIVO IPL Season 13 with the show's spotlight on kids' who will have entertaining interactions with cricket experts and Bollywood celebrity guests.