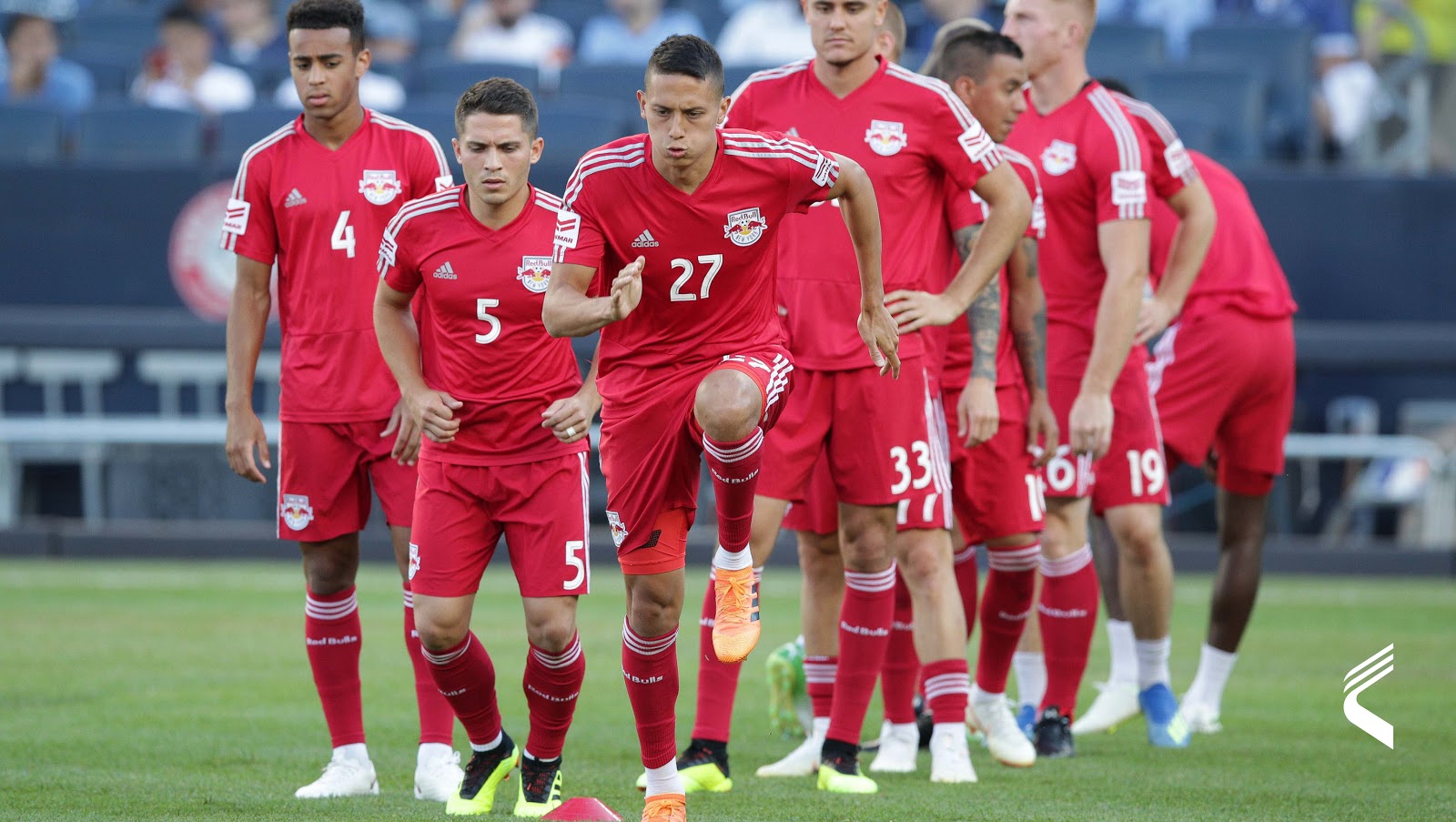 The New York Red Bulls are an American proficient soccer club based in Harrison, New Jersey. The Red Bulls compete as a part of the Eastern Conference of Major League Soccer (MLS). The club was set up in October 1994 and started play within the league's inaugural season in 1996 as the New York/New Jersey MetroStars. In 2006, the group was sold to Red Bull GmbH and re-branded as a portion of the company's worldwide organization of football clubs, leading to the team's current title.
History
The club's unique title was Empire Soccer Club, which gave birth to the title of the team's biggest supporters' group, Empire Supporters Club. The team's original proprietors were John Kluge and Stuart Subotnick. The title MetroStars was chosen in reference to Metromedia, the media company established by Kluge, after Nike's original recommendation "MetroFlash" was rejected. The owners too considered but rejected buying the rights to the title "Cosmos". Tab Ramos, the first player to sign with MLS, got to be the first MetroStars player and was before long joined by 1994 FIFA World Cup partner Tony Meola and A.C. Milan star midfielder Roberto Donadoni. 1990 World Cup player Peter Vermes was named the primary group captain, but it was the already obscure Venezuelan Giovanni Savarese who got to be the Metros' first breakthrough star.
The team's first coach was Eddie Firmani of New York Cosmos fame. In 1996, the MetroStars made news when they chosen players named Juninho and Túlio in the 1996 MLS Supplemental Draft. This report set off an instantly positive response which was rapidly smashed after the MetroStars uncovered that they had not actually drafted well-known Brazilian players Juninho Paulista and Túlio Costa, as individuals had assumed. The MetroStars postponed both draftees on March 25, 1996. Whereas the personality of "Juninho" was afterwards found, the genuine title and club history of "Tulio" remains unknown. This strange scene has entered MetroStars people legend.
Ownership
The club was established in 1995 by John Werner Kluge and Stuart Subotnick, two directors for Metromedia, under the title MetroStars. The club was an establishing part of Major Alliance Soccer. In 2006 the club was sold to the Austrian company Ruddy Bull and renamed the New York Red Bulls.
Coaching Staff
| | | |
| --- | --- | --- |
| Name | Position | Age |
| Chris Armas | Manager | 47 |
| Bradley Carnell | Assistant Manager | 43 |
| C.J. Brown | Assistant Manager | 44 |
| Todd Hoffard | Goalkeeping Coach | – |
| Rafa | Goalkeeping Coach | 49 |
| Jeremy Holsopple | Conditioning Coach | – |
| Michelle Lafiosca | Athletic Coach | – |
Medical Staff
| | | |
| --- | --- | --- |
| Name | Position | Age |
| | Masseur | – |
Scouting
| | | |
| --- | --- | --- |
| Name | Position | Age |
| | | – |
| Ralf Rangnick | Head of International Relations and Scouting | 61 |
| | Scout | 51 |
| Bob Montgomery | Academy Manager | 64 |
Management
| | | |
| --- | --- | --- |
| Name | Position | Age |
| Gérard Houllier | Global Sports Director | 72 |
| | Sporting Director | 51 |
| Kevin Thelwell | Director of Football | – |
| Ricardo Campos | Director of Football | – |
| | | – |
| Bob Montgomery | Head of Soccer School | 64 |
Squad
| | | |
| --- | --- | --- |
| Name | Position | Jersey No. |
| David Jensen | Goalkeeper | 1 |
| Kendall McIntosh | Goalkeeper | 40 |
| Ryan Meara | Goalkeeper | 18 |
| Aaron Long | Defender | 33 |
| Tim Parker | Defender | 26 |
| Amro Tarek | Defender | 3 |
| Sean Nealis | Defender | 15 |
| John Tolkin | Defender | 47 |
| Patrick Seagrist | Defender | 7 |
| Kyle Duncan | Defender | 6 |
| Mandela Egbo | Defender | 39 |
| Chris Lema | Midfielder | 80 |
| Sean Davis | Midfielder | 27 |
| Marc Rzatkowski | Midfielder | 90 |
| Cristhian Cásseres Jr. | Midfielder | 23 |
| Alejandro Romero Gamarra | Midfielder | 10 |
| Jared Stroud | Midfielder | 8 |
| Daniel Royer | Forward | 77 |
| Josh Sims | Forward | 20 |
| Alex Muyl | Forward | 19 |
| Florian Valot | Forward | 22 |
| Omir Fernandez | Forward | 21 |
| Ben Mines | Forward | 17 |
| Mathias Jörgensen | Forward | 25 |
| Brian White | Forward | 42 |
| Tom Barlow | Forward | 74 |
Honours
Supporters' Shield

Winners(3): 2013, 2015, 2018

MLS Cup

S. Open Cup

Runners-up(2): 2003, 2017