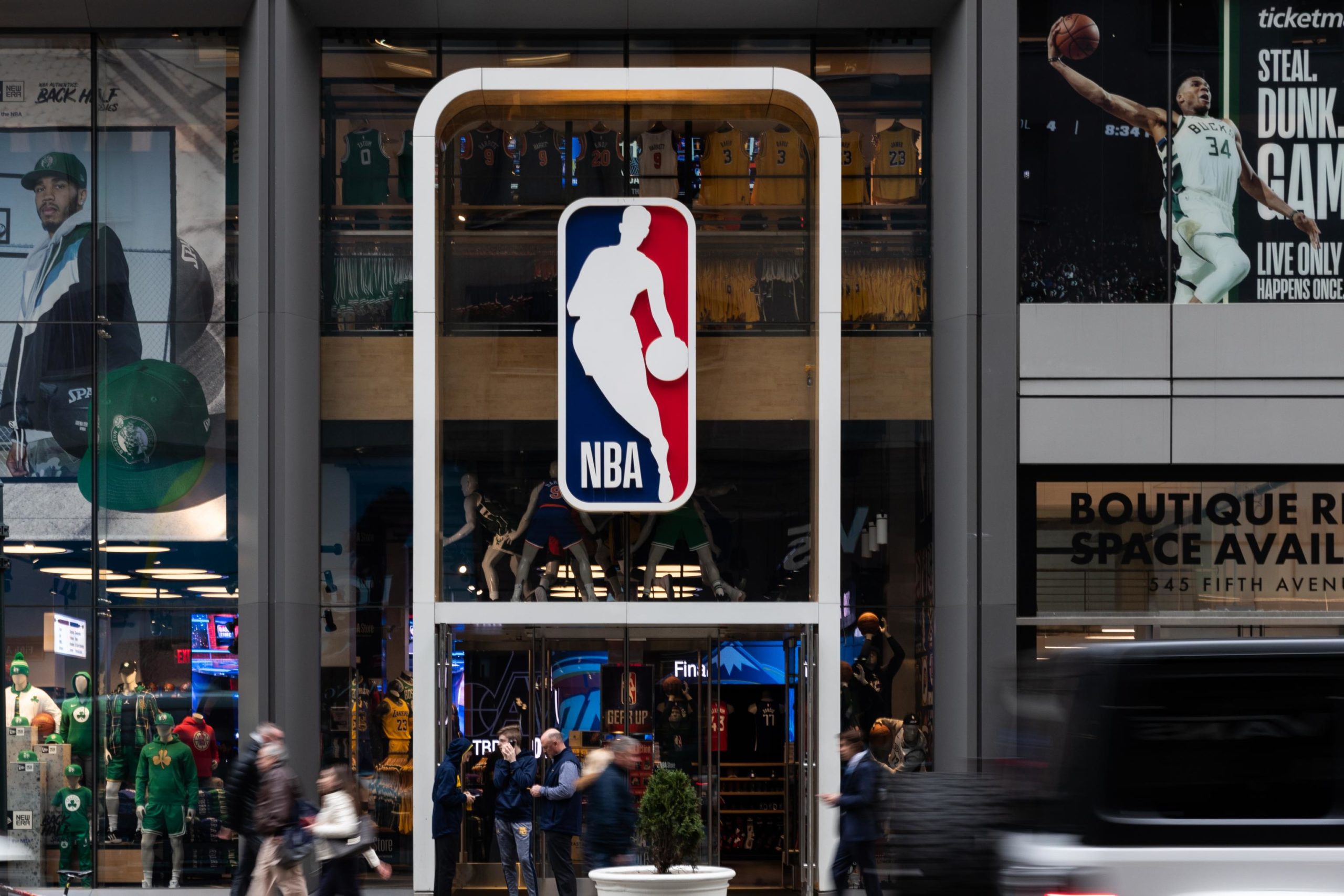 National Basketball Association (NBA) has released the complete fixtures of the season comeback which will take place at the Walt Disney Arena in Florida, starting from July 31 (IST). In this new format introduced by the league, each team will play 8 regular-season games, before the season playoffs. 
The opening game will have New Orleans Pelicans and Utah Jazz facing each other at the Field House in Orlando where this time Zion Williamson won't be missing out on this opening game like the one during the 1st game of NOP in NBA 2019-20. 
The second game will have the Western Conference giants Los Angeles Lakers vs Los Angeles Clippers as it is expected to break all the TRP records due to its national television broadcasting. One of their games was already cancelled in March when the Lakers' legend Kobe Bryant had passed away. 
The overall season return fixture has been made in a way that all the teams will merely have two weeks to secure a place in the playoffs since the playoffs will start from August 15 onwards. 
The addition of the new schedule to the original schedule means, 22 teams will play 72 or 73 games after the eight "seeding games" in which Dallas Mavericks will play the most number of matches i.e., 75 contests while San Antonio Spurs and Los Angeles Lakers will play the least i.e., 71 matches. 
Here is the list of teams from both the conferences who will participate in the season reboot:
Eastern Conference
Milwaukee Bucks

Toronto Raptors

Boston Celtics

Miami Heat

Indiana Pacers

Philadelphia 76ers

Brooklyn Nets

Orlando Magic

Washington Wizards
Western Conference
Los Angeles Lakers

LA Clippers

Denver Nuggets

Utah Jazz

Oklahoma City Thunder

Houston Rockets

Dallas Mavericks

Memphis Grizzlies

Portland Trail Blazers

New Orleans Pelicans

Sacramento Kings

San Antonio Spurs

Phoenix Suns
In order to cover as many games in just two weeks, the league will conduct multiple games on a single day starting from the afternoon of July 30 (UTC -5) and the matches will be played after a break of 2 hours at least for the sanitisation process.  
The NBA playoffs will begin Aug. 17, and the NBA Finals are set to begin Sept. 30 with a possible Game 7 on Oct. 13.
Sacramento Kings' Schedule 
The @SacramentoKings NBA Comeback seeding games schedule! #WholeNewGame pic.twitter.com/FY8fcU7tFF

— NBA (@NBA) June 27, 2020
2. Phoenix Suns' Schedule
The @Suns NBA Comeback seeding games schedule! #WholeNewGame pic.twitter.com/hg1hCbFyWC

— NBA (@NBA) June 27, 2020
3. Philadelphia 76ers Schedule
The @sixers NBA Comeback seeding games schedule! #WholeNewGame pic.twitter.com/WuQVZnkXam

— NBA (@NBA) June 27, 2020
4. Orlando Magic Schedule
The @OrlandoMagic NBA Comeback seeding games schedule! #WholeNewGame pic.twitter.com/nEVIJCMrzs

— NBA (@NBA) June 27, 2020
5. Washington Wizards Schedule
The @WashWizards NBA Comeback seeding games schedule! #WholeNewGame pic.twitter.com/JdnAf0ptQZ

— NBA (@NBA) June 27, 2020
6. Utah Jazz Schedule
The @utahjazz NBA Comeback seeding games schedule! #WholeNewGame pic.twitter.com/t8HZty7DmF

— NBA (@NBA) June 27, 2020
7. Toronto Raptors Schedule
The @Raptors NBA Comeback seeding games schedule! #WholeNewGame pic.twitter.com/3hz8Vu4kdI

— NBA (@NBA) June 27, 2020
8. San Antonio Spurs Schedule
The @spurs NBA Comeback seeding games schedule! #WholeNewGame pic.twitter.com/a6qZsn81TW

— NBA (@NBA) June 27, 2020
9. Portland Trail Blazers' Schedule
The @trailblazers NBA Comeback seeding games schedule! #WholeNewGame pic.twitter.com/1iOqKrXtdx

— NBA (@NBA) June 27, 2020
10. Oklahoma City Thunder Schedule
The @okcthunder NBA Comeback seeding games schedule! #WholeNewGame pic.twitter.com/mFaWrUisyB

— NBA (@NBA) June 27, 2020
11. New Orleans Pelicans Schedule
The @PelicansNBA NBA Comeback seeding games schedule! #WholeNewGame pic.twitter.com/c8H6FD8YgM

— NBA (@NBA) June 27, 2020
12. Milwaukee Bucks Schedule
The @Bucks NBA Comeback seeding games schedule! #WholeNewGame pic.twitter.com/FSS5LaCYww

— NBA (@NBA) June 27, 2020
13. Miami Heat Schedule 
The @MiamiHEAT NBA Comeback seeding games schedule! #WholeNewGame pic.twitter.com/9CSi3dU8Po

— NBA (@NBA) June 27, 2020
14. Memphis Grizzlies Schedule
The @memgrizz NBA Comeback seeding games schedule! #WholeNewGame pic.twitter.com/lTckrCNvKy

— NBA (@NBA) June 27, 2020
15. Los Angeles Lakers Schedule
The @Lakers NBA Comeback seeding games schedule! #WholeNewGame pic.twitter.com/eXhgQDpqAo

— NBA (@NBA) June 27, 2020
16. LA Clippers Schedule
The @LAClippers NBA Comeback seeding games schedule! #WholeNewGame pic.twitter.com/qi3YOPbOmP

— NBA (@NBA) June 27, 2020
17. Indiana Pacers Schedule
The @Pacers NBA Comeback seeding games schedule! #WholeNewGame pic.twitter.com/aK9R7rTZza

— NBA (@NBA) June 27, 2020
18. Houston Rockets Schedule
The @HoustonRockets NBA Comeback seeding games schedule! #WholeNewGame pic.twitter.com/YqKQV4YEQ6

— NBA (@NBA) June 27, 2020
19. Denver Nuggets Schedule
The @nuggets NBA Comeback seeding games schedule! #WholeNewGame pic.twitter.com/TkNUBjPm74

— NBA (@NBA) June 27, 2020
20. Denver Nuggets Schedule
The @dallasmavs NBA Comeback seeding games schedule! #WholeNewGame pic.twitter.com/wEZzuzjjtL

— NBA (@NBA) June 27, 2020
21. Brooklyn Nets Schedule 
The @BrooklynNets NBA Comeback seeding games schedule! #WholeNewGame pic.twitter.com/CGdFWY3eLe

— NBA (@NBA) June 27, 2020
22. Boston Celtics Schedule
The @celtics NBA Comeback seeding games schedule! #WholeNewGame pic.twitter.com/R5UdGWmWRs

— NBA (@NBA) June 27, 2020