Most 4 Wicket Hauls in CPL
It has been observed that many would believe cricket is a batsman dominated game. However, there is a section of players who have the power to completely change the scenarios and results of any ongoing matches just with a ball itself. There are bowlers who have been proving their mettle with their amazing bowling figures.
When we talk about a limited over matches, the numbers too are quite restricted in terms of runs, wickets, boundaries, and crossing the "limited" benchmark is what makes a player an outstanding one.
Top 5 players with Most 4 Wicket Hauls in CPL
Here we list down Top 5 players from the Caribbean Premier League who registered 4 wicket hauls not just once but multiple times.
1. DJ Bravo
DJ Bravo has always been in the limelight with both of the cricketing weapons- the bat and the ball. His hard-hitting power is no stranger to anyone. However, this charismatic batsman is also as good with a ball as he is with a bat. He has been proving his mettle in various cricketing platforms- of one which is the CPL- Caribbean Premier League.
Apart from his amazing performances for the Chennai based IPL team, he is also a champion player for the Trinidad & Tobago Red Steel later rechristened as Trinbago Knight Riders in the CPL. Speaking of numbers- Bravo has outshone with the ball. He holds a record of hitting those bails quite a lot of time than anyone could remember.
As far as the four-wicket hauls are concerned, Bravo has an outstanding record of hitting that target 5 times in a total of 69 matches' player, he has bagged 97 wickets, with an economy of 8.72.  With the above stunning record, Bravo tops the list of the top 5 bowlers to get a maximum of 4 wicket hauls.
2. Ravi Rampaul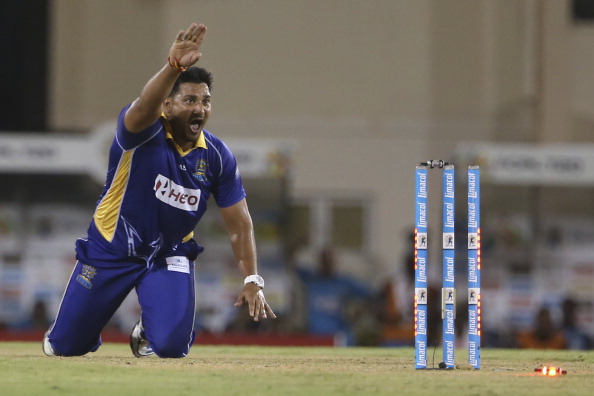 Ravindranath Rampaul represents the Trinidad and Tobago national cricket team. He plays for Trinidad and Tobago in domestic cricket and has represented the Indian Premier League for Royal Challengers Bangalore. He also plays for the English County cricket for Surrey and Derbyshire. Rampaul played for the Barbodad Tridents team in the CPL.
His overall bowling numbers are too impressive as he was placed at the tenth spot in the list of bagging most wickets in the Caribbean Premier League. He has taken a total of 47 wickets in 39 matches with an Economy Rate 6.74, his best bowling numbers in an innings was 4/15 and has a 4 wicket-hauls thrice while he played the CPL and that makes Rampaul second in our top 5 bowlers taking 4 wicket haul list
3. HR Walsh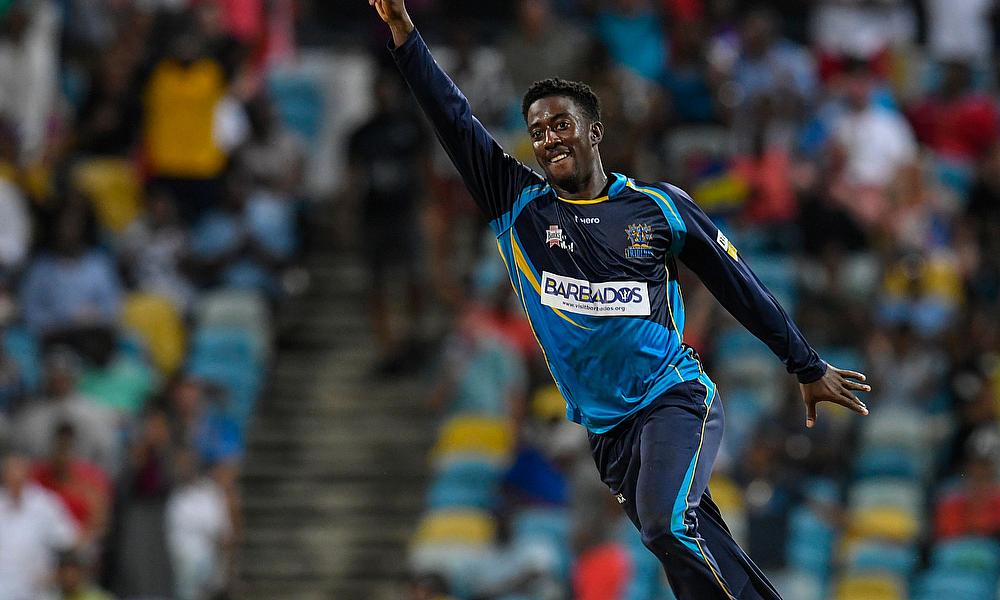 Hayden Rashidi Walsh is an Antiguan-American cricketer who represents both the United States and the West Indies cricket teams in international cricket. He is a left-handed batsman and right-arm leg-spin bowler. In CPL, he represented Barbados Tridents, where he made sure he turned heads of many with his extraordinary skills with the ball. In a total of 11 matches, this star player has 22 wickets in his name, including two 4 wicket hauls.
4. RA Reifer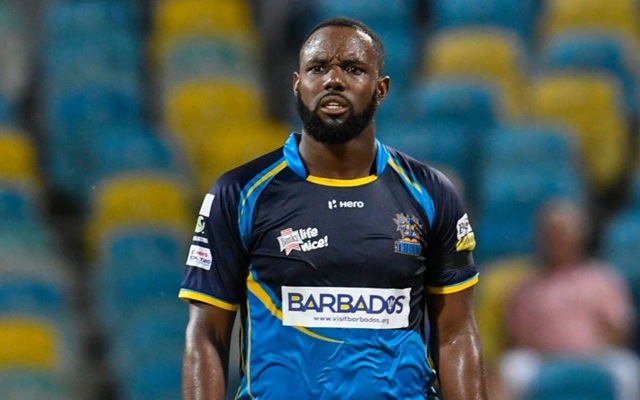 At 4th to script his name in the Top 5 bowlers is Raymon Anton Reifer. Reifer is a Barbadian cricketer who is a left-arm medium-fast bowler. He represents the Barbados Tridents franchise in the Caribbean Premier League. He came into limelight after he scripted the leading run-scorer tag for himself for Guyana in the 2018-19 Regional Super50 tournament.
As impressive his domestic and national numbers were, he didn't fail to impress in the CPL while he represented Barbados Tridents. His bowling figures included 31 wickets in 32 matches, of which there are 2 four-wicket hauls, although his best includes 5 wickets off 20 runs.
5. Tabraiz Shamsi
Last but not the least to make the list of Top 5 bowlers for 4 wicket haul is T. Shamsi.  Tabraiz Shamsi represents South African cricket. He has a plethora of teams he played for you. He has played first-class cricket for teams like Dolphins, Gauteng, Gauteng Under-19s, KwaZulu Natal, KwaZulu-Natal Inland, Lions, and Titans. Known as one of the most crucial Chinaman, he made sure he stole a spot at the Caribbean Premier League. At CPL, Shamsi has played for the Patriots also known as St Kitts & Nevis Patriots. The franchise is based out of Saint Kitts and Nevis. Tabraiz holds an impressive record of fetching 33 wickets in 27 matches, which includes 2 four-wicket hauls, out of which 4 wickets off 10 runs in his best bowling numbers in CPL.
The Caribbean Premier League is all set to get started on August 18, and this will be the first major T20 league to be held after the onset of the COVID-19 pandemic.  The tournament will consist of 33 matches and will be played in Trinidad & Tobago with just two stadiums set to host the entire event and will be a closed-door event.
Despite the current situation, the players representing CPL are still of utmost talent and grit, and it will be exciting to see who can surpass the current records held with each one of them.