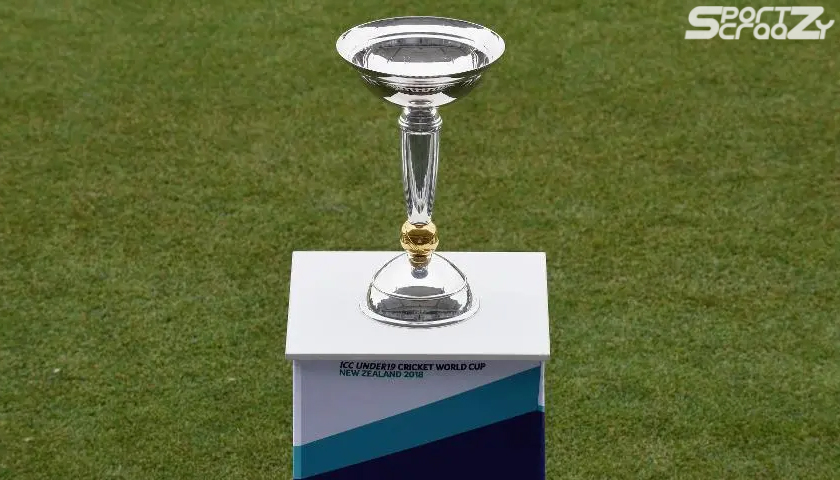 ICC has announced the schedule of the U19 World Cup 2020 which is going to be held in South Africa. A total of 16 teams are divided in four groups and every team from each group will play with each other once. The matches will be played from January 17 to February 9 in Benoni, Potchefstroom, Bloemfontein and Kimberley.
India along with New Zealand, Sri Lanka and Japan are placed in Group A, while Australia along with England, West Indies and Nigeria are placed in Group B.
Group C includes Pakistan, Bangladesh, Zimbabwe and Scotland, while Afghanistan, South Africa, UAE and Canada form Group D.
Japan and Nigeria will be making their first appearance in the U19 World Cup. South Africa, the hosts of the tournament, will play the inaugural match of the tournament against Afghanistan.
South Africa have already hosted the U19 World Cup in 1998. They have also been the winners of the U19 World Cup 2014.
The U19 World cup is an ideal platform for the youngsters to showcase their talent and get into the senior squads of their respective countries. Cricketers like Mohammad Kaif, Harbhajan Singh, Shikhar Dhawan and Virat Kohli had first burst onto the scene in the U19 World Cup only, before they gradually developed into successful international cricketers at the senior level.
India have won the U19 World Cup 4 times which is the most by any team. Australia have won it thrice, Pakistan twice, while England, West Indies and South Africa have won it once each.
ICC Head of Events Chris Tetley said, while announcing the schedule of the tournament, that the entry for the matches will be free.
"We have some excellent venues for this tournament, and we are offering free entry to all matches giving cricket fans in South Africa the opportunity to watch the next generation of superstars. I wish all the teams the very best in their preparations for the tournament and to Cricket South Africa in organizing the event." Tetley was quoted saying.