Fifa Football World Cup 2018 : Croatia vs France Prediction
FIFA World Cup 2018 is on the verge of its finale. The two finalists Croatia and France will be locking their horns to lift the title. Being the finale of world's biggest sports event, speculations around it are quite obvious to occur. However, before going for the prediction of World Cup final winner, let's have a quick look at the history of FIFA world cup and some interesting facts related to it.
France Vs Croatia | In-Depth Analysis, Strength & Weaknesses
It was a historic moment for Croatia last Wednesday when they defeated England in extra time to enter the finale. France has been the favorite of the tournament since its commencement, and so for the super Sunday. It has everything in his kitty, starting from experience to talent. The chances for it get higher in front of a tyro Croatia.
Midfielders –The Strength of France & Croatia
Comparing the strength of both sides, the performance of Midfielders have been the key factors for. In this world cup, N'Golo Kante and Kylian Mbappe have been the star players. Talking about Croatia, the team has been dependent upon the performances of Luka Modric and Ivan Rakitic in this World Cup.
Let's have a look at France's quest so far in the tournament prior the Sunday's finale encounter.
Taking a dig into the team France in this World Cup
The team flew to Russia certainly being the favorites. They were quite determined to do well after losing the Euro 2016 final being the hosts. Being the favorites, the world expects them to be completely dominant over Croatia. Taking a look into their tactics, it is quite evident that Coach Didier Deschamps has preferred a not-so-aggressive or defensive approach. In most of the matches, the team has been found to be getting a grip of games slowly.
They have however made the most of all the opportunities they have got so far. France hasn't made any impossible looking goal, neither has attempted any. Yes, the 19-year-old Mbappé has managed to entertain the audience up to some extents. In short, France looks like sticking to the basics, rather than trying too much.
However, it is expected that the team might change its tactics for the Super Sunday, against Croatia. It is also speculated that France may not be taking risks, especially on a grand occasion like the finale, for which it might have to repent later. Specifically, because France knows that they have the strength to control Croatia at any moment in the match; they may not be feeling any necessity to take unnecessary risks.
If someone takes a look into the team's approach during the Fifa World cup finale, it can be evident that they follow the same steady approach every time, rather than trying too much.
Antoine Griezmann and Kylian Mbappe are the top scorers for France in World Cup having scored 3 goals each.
Taking a Dig into the Team Croatia in this World Cup
Croatia indeed has shocked and impressed millions by entering the World Cup final. Things have gone quite effortless for so far. However, indeed, Croatia has been struggling consistently in the tournament. Nothing much was expected from the team keeping the past few days of the team's environment into sight, as former coach Ante Čačić was fired just two days before the last scheduled qualifier.
However, they managed to win 2-0 against Ukraine to book the playoff spot. They easily defeated Greece later. No one denies that the team has talent in abundance. Being specific, Modrić has been phenomenal as expected. Being a key player for Real Madrid's three consecutive European titles, he has delivered up to expectation. Croatia's performance in the World Cup's group stage has been excellent.
It's true however that the team has not managed to deliver up to the same extent as the knockout round. Specifically, taking the game to extra time stage in front of few weaker opponents was not inspiring for the team. Taking a look into leading world cup scorers for Croatia, Mario Mandžukić, Luka Modrić, and Ivan Perišić each have scored two goals in the tournament.
France Vs Croatia Past Encounters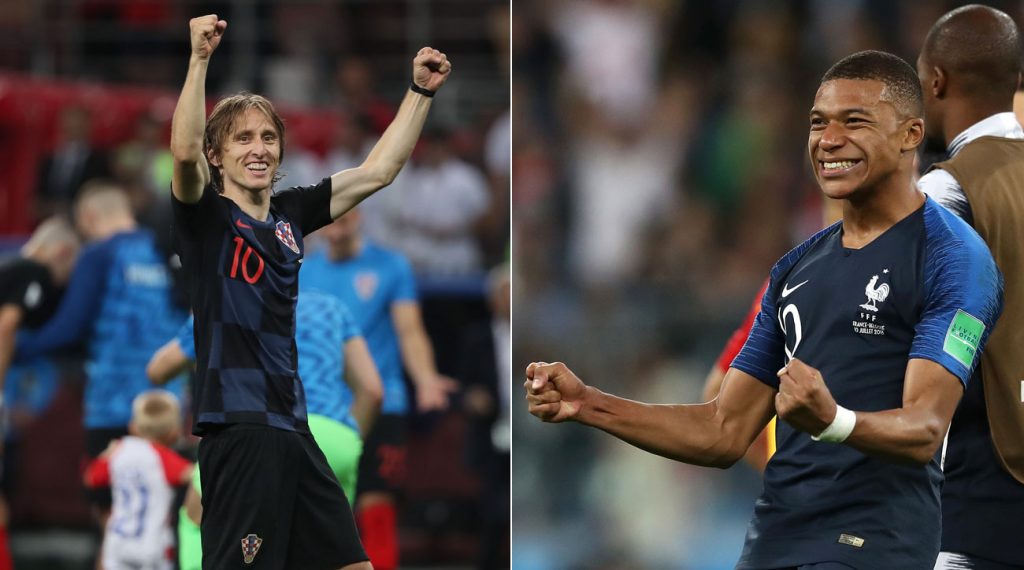 If someone takes a look into France-Croatia encounter in the world cups, it can be evident that France has been predictably the dominant contender. However, there are some epic encounters between the two teams. First one is about the 1998 World Cup match, in which a memorable performance by defender Lilian Thuram, scoring a couple of goals, took the hosts into a much anticipated first World Cup final, after a 2-1 victory in the semi-final. Though France had to confront the challenge of a red card to defender Laurent Blanc in the second half, the team managed to win the title.
The other encounter, though not as interesting as of the above, was in Euro 2004. David Trezeguet made an impossible at the 64th minute to assist Les Bleus to a 2-2 draw with Croatia in the number two match of the group stage. However, Croatia lost to England in its initial-round finale to get eliminated. France though topped the group but was defeated in the quarterfinals by Greece.
France & Croatia Past Achievements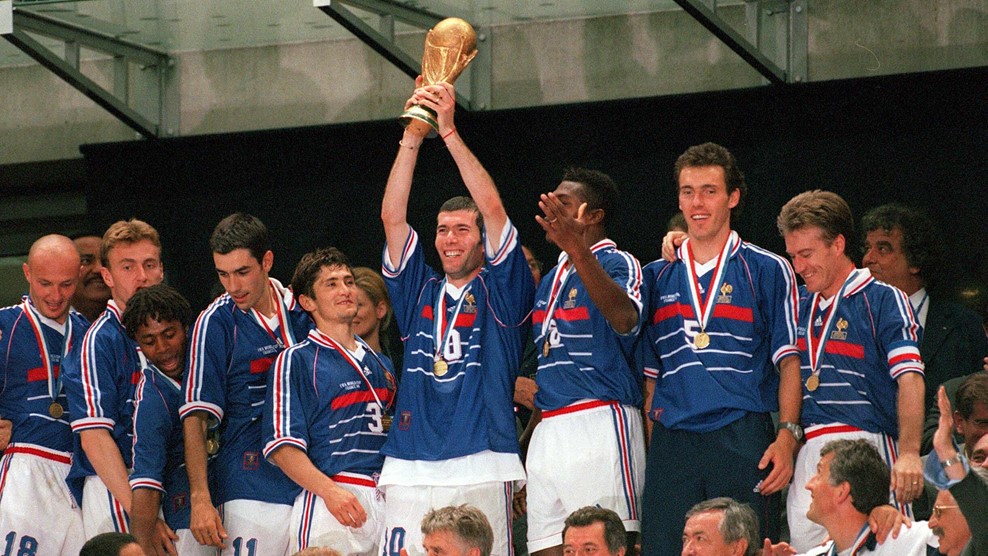 Upon taking a look at past achievements, there is no comparison between France and Croatia. France has won 1998 FIFA World Cup, 1984 and 2000 UEFA European Championship, 2001 and 2003 FIFA Confederations Cup, 1984 Olympics, 2013 FIFA U-20 World Cup and 2001 FIFA U-17 World Cup. In comparison, Croatia has nothing to show off.
The Quest to the Final
France's quest in the world cup has been significant. It topped the Group C. The team has defeated the strong opponents like Argentina 4-3 and Uruguay, 2-0 in the quarterfinal. However, the most crucial one for the present world cup was defeating Belgium, 1-0, in the semi-final.
On the other hand, Croatia impressed everyone finishing first in Group D. It has also defeated some strong teams in comparison like Denmark and Russia. However, the most memorable for it certainly is the win against England, 2-1, in extra time in the semi-final.
Players to Watch Out for in Fifa World Cup 2018 Final
France and Croatia have not encountered much in the recent past. Both the teams have met only once past decade, and it was a friendly match in 2011. But, it is true that both teams are having some globally renowned names playing for top clubs. To name a few, France's Umtiti and Ousmane Dembélé play for Barcelona. Croatia's Rakitić also plays for Barcelona. France's Varane plays for Real Madrid. Croatia's Modrić and Kovačić play for Real Madrid. France's Griezmann and Hernández, and Croatia's Vrsaljko play for Atlético.
Croatia's popular goalkeeper Subašić plays for AS Monaco. France's Djibril Sidibé and Thomas Lemar also play for AS Monaco. Croatia's semi-final hero Mandžukić and Marko Pjaca play for Juventus along with France's Matuidi.
Managers – France Vs Croatia
Zlatko Dalić
Zlatko Dalić is the Croatia football team coach and manager. He was born on 26 October 1966. He was a traditional midfielder during his playing days.
Zlatko Dalić has previously worked with Dražen Ladić for Croatia national under-21 football team as the assistant coach.
Didier Claude Deschamps
Didier Claude Deschamps was born on 15 October 1968. He is the manager of France national team. Didier has been in the position since 2012. He too was a traditional midfielder during his playing days, and has represented many clubs in France, as well as in Italy and Spain. To name a few, he has played for Marseille, Juventus, Chelsea, and Valencia. Didier is known for his hard work. He is considered one of the most brilliant midfielders in the history of football.
Final Verdict – France or Croatia ?
If Match gets over in allotted 90 minutes time, France chances are more in lifting the cup but if match goes to extra time, the team (Croatia) which has played three consecutive extra time matches and have come as a winner ,will be favorite to become the champion of the Fifa World Cup 2018.
Please follow and like us: