Afghanistan in world cup 2019:- In 1995 Afghanistan cricket Team first Time appeared on international Level as Afghan cricket federation was founded in 1995. Currently, Afghanistan lies in the list of best-emerging side in the game of Cricket. Cricket has been declared as a national sport of Afghanistan. After numerous ups and downs, the Afghan think tank has revamped their domestic structure and introduced a local league named as "Afghan Premier League" which have produced numerous talented youngsters.
World cup 2015 was the first and only world cup Afghanistan has participated in and the captain was Muhammad Nabi who led the side all through the world cup 2015. The world cup 2015 was jointly hosted By new Zealand and Australia. However, Afghanistan could not progress further in the Knock out round and returned back early after the group matches. Afghanistan was grouped with the most serious contender of that world up including England, Australia, Sri Lanka, and New Zealand due to which they failed to assault these experienced sides.in group matches,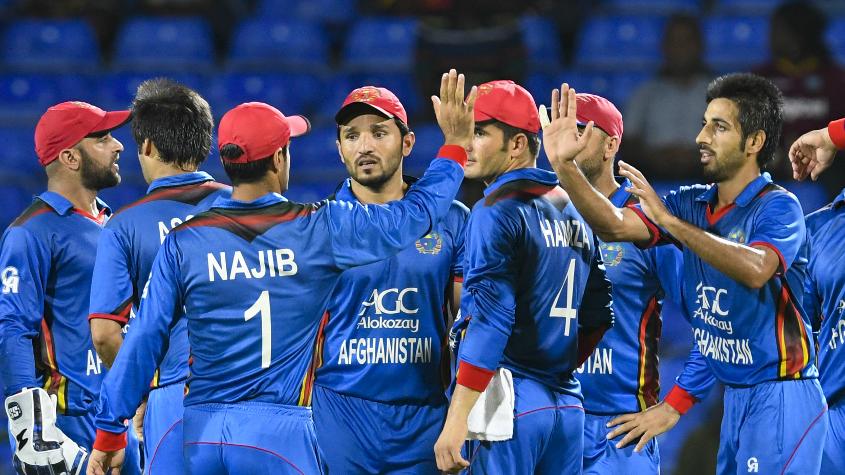 The only victory they hardly managed to acquire was against Scotland by 1 wicket and rest of the matches did not Favor them. They commenced their World cup campaign against Bangladesh which was not as devastating opponents as others were but Bangladesh did not let them resist and splintered them completely. They could not deliver in any of the department, caused their huge margin defeat. In the second clash, they (Afghan side) met Lankan Tigers but their bad luck did not stop chasing them as they once again surrendered themselves before the experienced side. However, it was not as much one-sided as the match against Bangladesh was.
They have successfully managed to release some pressure anyhow, as their resistance against Sri Lanka encouraged them to assault with more energy ahead in the upcoming matches and assisted them to attain the very first victory in their first ever world cup. after a persistent struggle, they defeated Scotland by 1 wicket, although the victory was not as huge as they wanted, surely it was an achievement they were chasing for. later, they failed to sustain this momentum of being at winning track, in the upcoming clashes and Lost all matches which called of their journey towards the knock out round. Later, this failure in the world cup has helped them to identify the major deficiencies they were undergoing from and assisted them to revamp the approach in order to raise the standard of playing international cricket.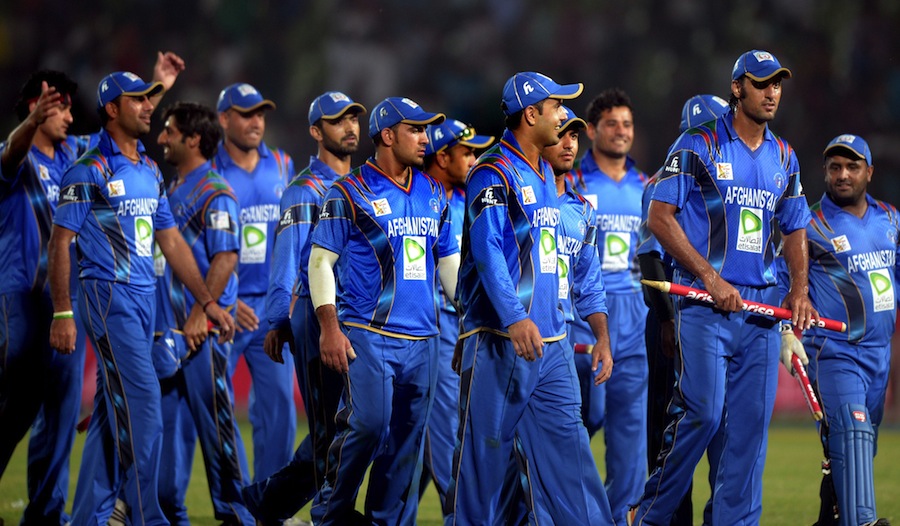 They are once again gearing up to participate in the most awaited cricket event, World Cup 2019. This mega event will be held at England and Wales comprising ten Team from which eight teams had successfully attained the spot whereas the others 2 were required to be filled through a qualifying round. Afghanistan Is one of the sides who came through the qualifying round. However, they left everyone surprised by defeating west indies in the final of qualifying round. the coming world cup 2019 will be played through round-robin format, confirming the encounters among all teams before stepping into the knock out round.
Afghanistan has left everyone shocked when team management decided to sack their captain Asghar afghan who have always played a pivotal role to uplift the national side. Although it was a tough move, the grievances afghan board have picked about Asghar's unfair influence, causing this sudden announcement as only a month left in the commencement of the world cup 2019. However, Afghanistan has recently announced their 15 man squad for the coming world cup, where new skipper Gulbadin Naib will be leading this squad.
Afghanistan has picked the iconic and most experienced giants Hamid Hassan for the world cup squad. the comeback took 3 years as Hamid had played his last ODI against Ireland in 2016. His absence has made Afghanistan suffer a lot in the fast bowling unit, due to which Afghanistan has comprehensively made a strong and bold decision to allocated him a spot in the Team. his presence in the team has always been a significant sign for the Afghan side but due to critical injuries he had to keep himself away from international cricket.
However, This unexpected addition to the Afghan side will surely formidable their bowling unit. Another key weapon Rashid Khan will be accompanying afghan Bowling side. the trio of Afghan side including Rashid, Mujeeb and Nabi will be gearing up to prove themselves a best spin bowling attack of the world as all other Teams are well aware of the Consistency of this sharp spin bowling attack.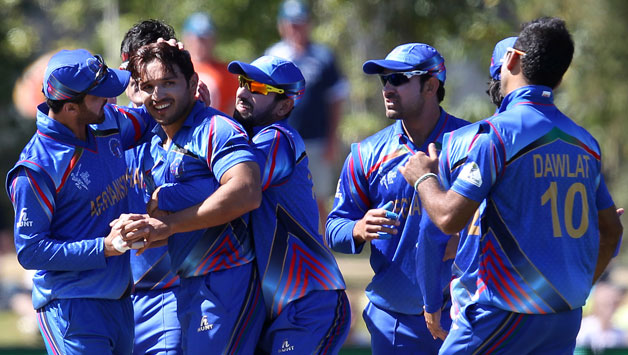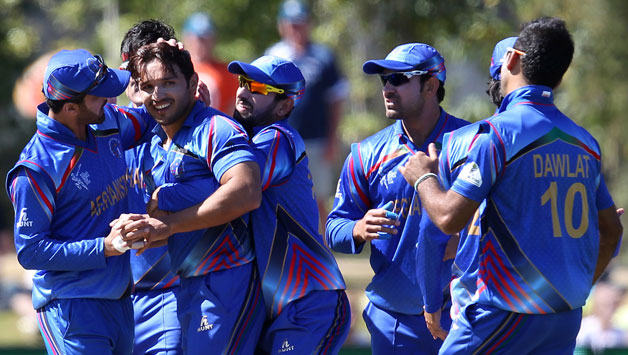 Afghanistan will be relying on this spin combination hoping they will not give much assistance to the opponent batsmen as they can be very effective in the middle overs. However, their batting side has been costly on many occasions but in recent times, they have acquired some intimidating batsman who can take the match away single-handedly. Hazratullah Zazai, the man who did a pivotal role in breaking the record of the highest score in an inning of t20, as Afghanistan recently did this against Ireland.
This consistent knocks brought him in top ten of ICC t20 ranking which will definitely pave the path for him to pursue his explosive knocks ahead in the world cup as some promising youngsters have always required confidence and momentum to give their excellent with absolute consistency. Afghanistan side this time is looking more formidable compared to the combination they went with, in the world cup 2015.
Afghanistan Squad for World Cup 2019
Gulbadin Naib (Captain)
Aftab Alam
Asghar Afghan
Muhammad Shehzad
Dawlat Zadran
Hamid Hassan
Hashmatullah Shahidi
Hazratullah Zazai
Muhammad Nabi
Mujeeb Ur Rehman
Najibullah Zadran
Noor Ali Zadran
Rahmat Shah
Rashid Khan
Samiullah Shinwari
Schedule of Afghanistan's Matches in World Cup 2019
| | | | |
| --- | --- | --- | --- |
| Date | Match | Venue | Timing |
| June 1 | Afghanistan vs Australia | County Ground, Bristol | 12:30 PM GMT / 01:30 PM Local |
| June 4 | Afghanistan vs Sri Lanka | Sophia Gardens, Cardiff | 09:30 AM GMT / 10:30 AM Local |
| June 8 | Afghanistan vs New Zealand | The Cooper Associates County Ground, Taunton | 12:30 PM GMT / 01:30 PM Local |
| June 15 | Afghanistan vs South Africa | Sophia Gardens, Cardiff | 12:30 PM GMT / 01:30 PM Local |
| June 18 | Afghanistan vs England | Old Trafford, Manchester | 09:30 AM GMT / 10:30 AM Local |
| June 22 | Afghanistan vs India | The Rose Bowl, Southampton | 09:30 AM GMT / 10:30 AM Local |
| June 24 | Afghanistan vs Bangladesh | The Rose Bowl, Southampton | 09:30 AM GMT / 10:30 AM Local |
| June 29 | Afghanistan vs Pakistan | Headingley, Leeds | 09:30 AM GMT / 10:30 AM Local |
| July 4 | Afghanistan vs West Indies | Headingley, Leeds | 09:30 AM GMT / 10:30 AM Local |
Also Check:-