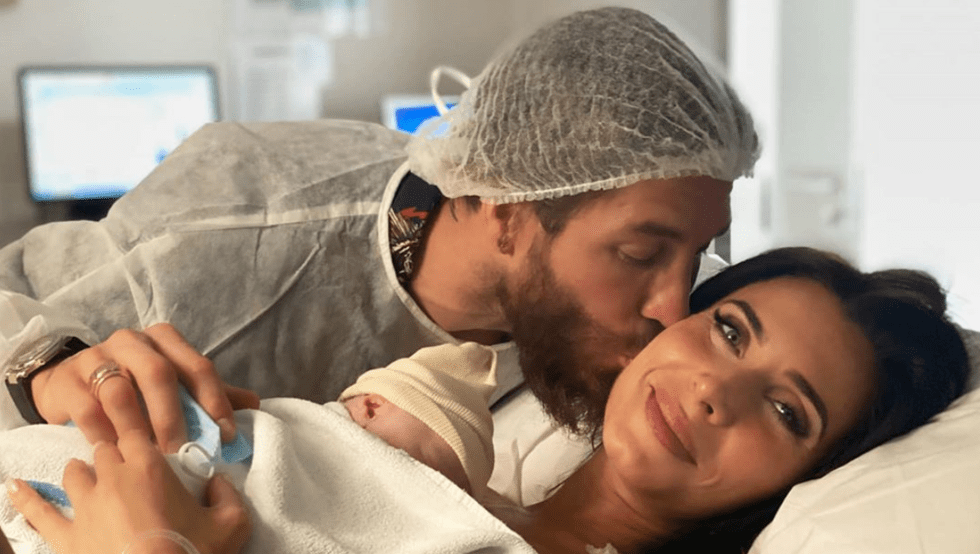 Real Madrid skipper Sergio Ramos and his wife Pilar Rubio have been blessed with a boy as they welcomed their fourth child on Monday. 
After birth, the 34-year-old defender took to his social media account to inform all of his fans about the good news. Her wife Pilar also posted a picture on twitter with the newborn and Ramos captioned: 'Immensely happy to be able to introduce you to Máximo Adriano. He was born at 6:56 PM and weighed 3.270 kg. Thanks for always being there for me, @SergioRamos. I love you!'
Inmensamente felices de poder presentaros a Máximo Adriano.
Ha nacido a las 18:56 h y ha pesado 3,270 kg.
Gracias por estar siempre, @SergioRamos. ¡Te quiero! ❤?❤ pic.twitter.com/FLJQqyyDRa

— Pilar Rubio (@PilarRubio_) July 26, 2020
Ramos and Pilar have welcomed their fourth child, and they already had three sons Sergio Jr, Marco and Alejandro. The couple got married in Seville (Spain) in June 2019.  Pilar is an accomplished model and TV celebrity and she has won the title of the sexiest woman in the world by Spain's FHM magazine in 2008 and 2009. 
Earlier this year, Pilar revealed in an interview that she is pregnant and also said, "If I got pregnant again, I wouldn't mind if it was another boy. I know how they work. I think girls are more complex. But if it's a girl, it would be great."
This news comes as a double absolute delight for Ramos as he also won the La Liga championship this season and also became one of the legends of the Real Madrid.