Sachin Tendulkar
| | | |
| --- | --- | --- |
| | Full Name: | Sachin Ramesh Tendulkar |
| | Nickname: | Tendlya, Little Master |
| | Profession: | Cricketer |
| | Date of Birth: | April 24, 1973 |
| | Age: | 47 Years 49 Days |
| | Birthplace: | Mumbai, Maharashtra, India |
| | Nationality: | Indian |
| | Religion: | Hindu |
| | Hobbies: | Cricket and Music |
| | Marital Status: | Married |
| | Height: | 5 ft 5 in |
| | Weight in KG: | 62 kg |
| | Eye Color: | Dark Brown |
| | Mother: | Rajni Tendulkar (Housewife) |
| | Father: | Late Ramesh Tendulkar (Novelist) |
| | Siblings: | 2 (Brother), 1 (Sister) |
| | School: | Sharadashram Vidyamandir School |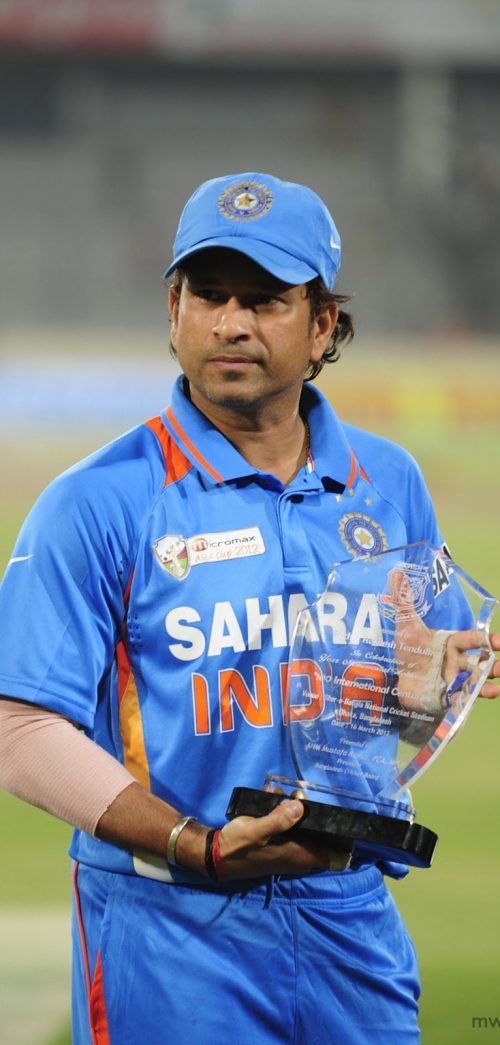 Sachin Tendulkar's Biography
A name which inspired the entire nation to fall in love with Cricket, Sachin Tendulkar is, arguably, the greatest batsman the world has ever seen in the history of the sport.
When Sachin first made his debut against Pakistan whilst being a lad of just 16 years, no one ever thought that this curly-haired chap would be ruling the gentleman's game in the times to come. Sachin Tendulkar is deemed as "God of cricket in India" and his big list of memorable performances for his country truly justifies the same honor to every bit.
A career which spanned 24 years, Sachin Tendulkar made a plethora of records and won every trophy he dreamt to achieve in his career.
Sachin Tendulkar's Personal Information
Date of Birth: Sachin Tendulkar was born on 24th April 1973. Sachin Tendulkar's birth took place in Mumbai and considering his date of birth, Sachin's Zodiac Sign is Taurus.
Age: Sachin Tendulkar's current age is 47. He played international cricket till 40 years of age.
Height: Sachin Tendulkar is 5'5 inches tall. Making his debut at a small age of 16, Sachin Tendulkar was equally small in height as well. Looking at Sachin Tendulkar's height, not many tipped the youngster to make a successful international career in cricket. However, he went on to create some of the biggest records that stands to date.
Sachin Tendulkar's Family Information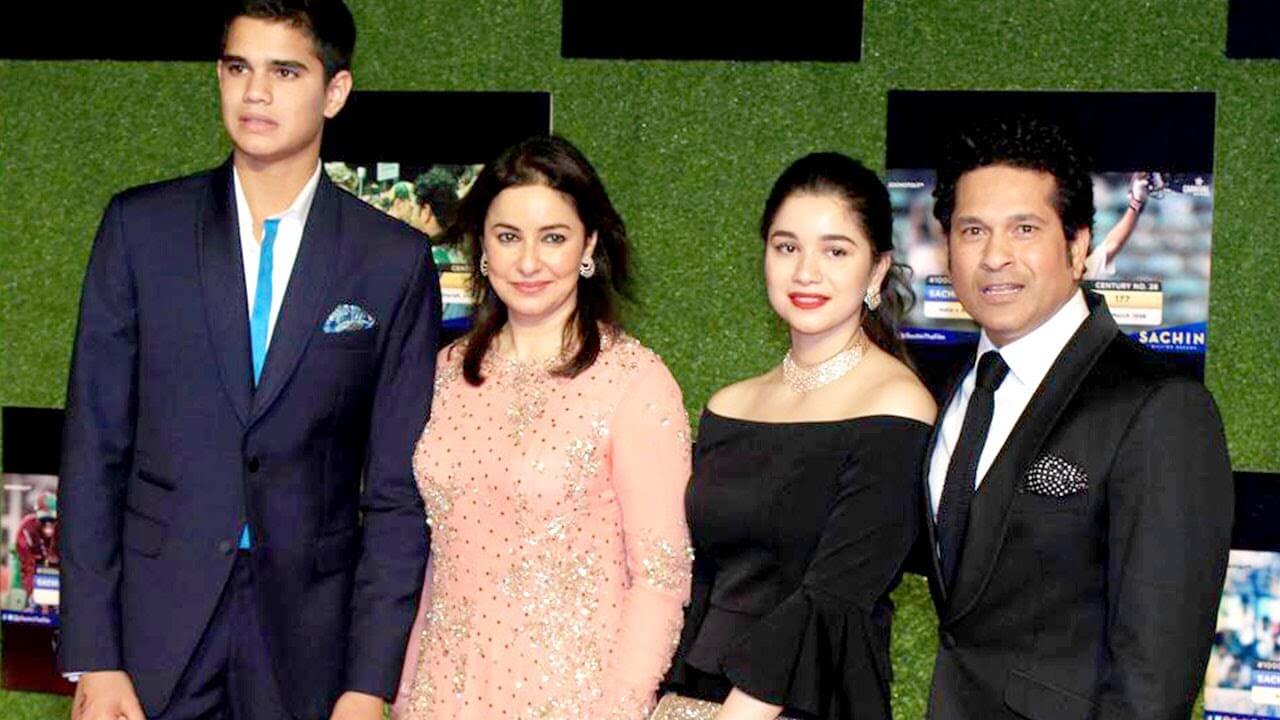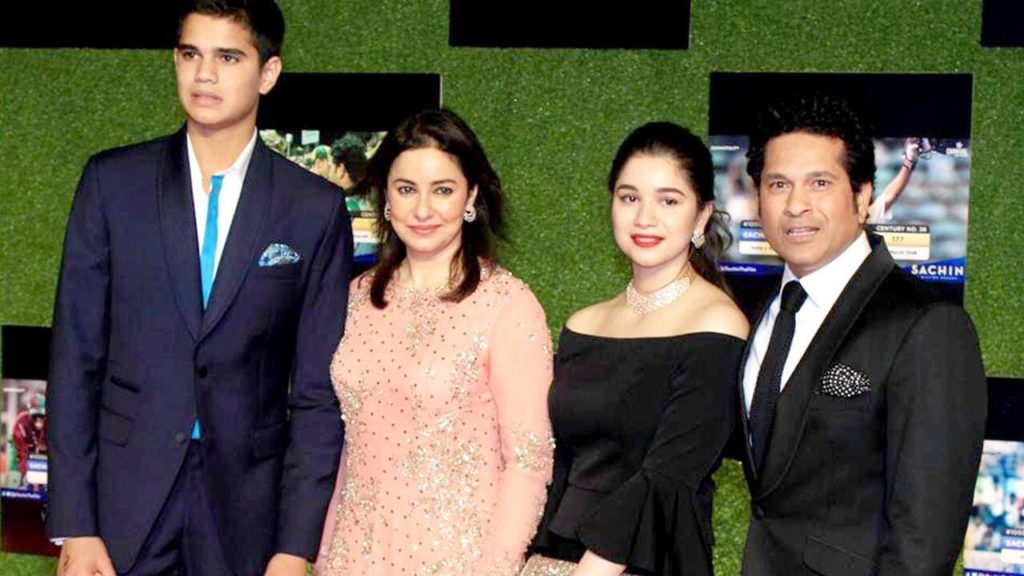 Sachin Ramesh Tendulkar was born on 24 April 1973 to Ramesh Tendulkar and Rajni Tendulkar and was the youngest of the four siblings in the family. His father Ramesh Tendulkar was a Marathi novelist whilst his mother Rajni Tendulkar was working as an employee in an Insurance company. Moreover, Sachin got his name from Famous Indian Musician Sachin Dev Burman who was also his father's favourite music director.
To know more about his personal life including his family members: Click Here
Sachin Tendulkar's Career Stats
Sachin Tendulkar is regarded as the God of cricket. He rules the record books, having a host of records to his name. Sachin Tendulkar has the most number of runs in both ODI as well as Test cricket besides having the most number of centuries in international cricket.
# But how did it all began?
By little master's admission, it was Sachin Tendulkar's brother, who made him introduce to the sport. At eleven years of age, Sachin's brother, Ajit introduced the former to Ramakant Acharekar, his first coach and the rest is history.
To know about Sachin Tendulkar's stats and his complete journey from his early years to becoming the God of Cricket: Click Here
Sachin Tendulkar's IPL Career
Ahead of the inaugural edition of the Indian Premier League, Sachin Tendulkar was bought as an icon player and was made the captain of Mumbai Indians. He was signed for the whopping sum of US $1, 121, 250.
He helped the side reach the final of the 2010 edition of the cash-rich league and was also the leading run-getter in the series.
In his IPL career, Sachin Tendulkar has played 78 matches, scoring 2334 runs at an average of 34.83 and a strike rate of 119.81.
Sachin Tendulkar's Achievements
# Achievements
Sachin Tendulkar is the leading run-scorer in Tests and One-Day Internationals. He has 15,921 runs and 18,426 runs in One-Day and Tests respectively.
Sachin Tendulkar still stands as the only cricketer to have scored more than 30,000 runs in international cricket.
Sachin Tendulkar holds the record for having the most number of centuries in international cricket. He has scored 51 centuries in Test Cricket and 49 centuries in One-Day Internationals.
Sachin Tendulkar stands at the top for playing the most number of Tests and One-Day Internationals. He has played 200 Test matches and 463 One-Day Internationals in his cricketing career.
Sachin Tendulkar holds the records for scoring 1000 runs in a calendar year for the most number of times. He has reached the feat for as many as 7 times.
He has the record for scoring the most number of runs in a single year. In the year 1998, Sachin Tendulkar scored a record 1894 runs in international cricket.
Sachin Tendulkar is the first male cricketer to have scored a double-hundred in international cricket.
Sachin Tendulkar scored the most runs in 1996 World Cup and 2003 World Cup, scoring 523 and 673 runs respectively.
# Awards
In 1994, he was conferred with the Arjuna Award.
In 1997, Sachin Tendulkar received Padma Shri – India's fourth-highest civilian award.
In 2001, he was conferred with the Maharashtra Bhushan Award.
The year 2001 saw him receiving Padma Vibhushan.
Sachin Tendulkar was awarded Bharat Ratna, India's highest civilian award in the year 2014.
Sachin Tendulkar's Net Worth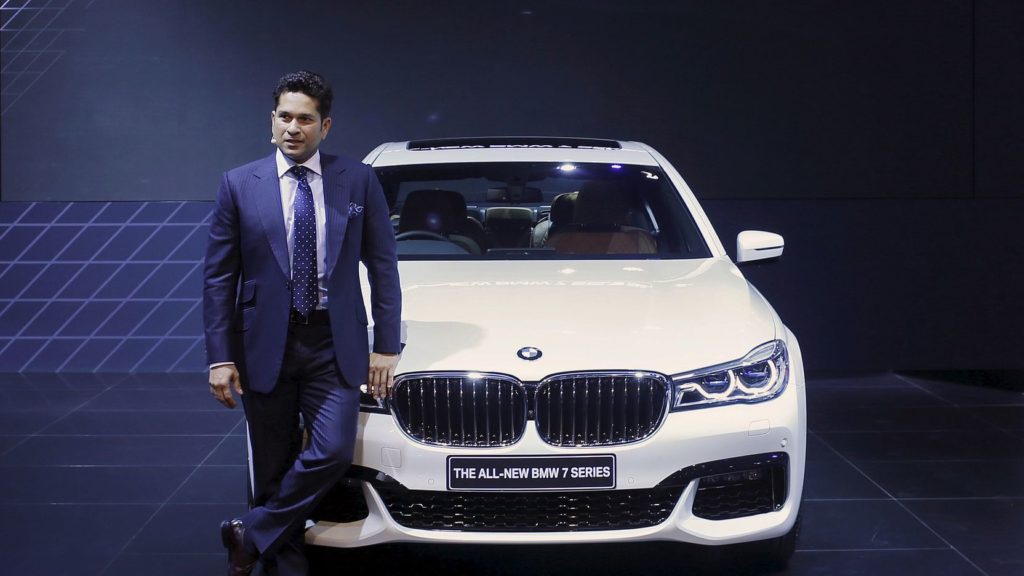 Indian cricketer, Sachin Tendulkar's net worth is estimated to be Rs. 1250 crore.
Sachin net worth comprises his earnings from professional cricket and brand endorsements.
Sachin Tendulkar endorses more than a hundred brands such as Britannia, VISA, Pepsi to name a few.
Sachin Tendulkar was the first cricketer to have signed a deal of 100 crores with MRF in 2001.
Sachin Tendulkar earns approximately $18 million only from endorsements.
SRT Sports Management Pvt. Ltd- A sports Management Company, launched in 2016 is owned by Sachin Tendulkar and his wife, Dr. Anjali Tendulkar. The cricketer himself manages all commercial engagements and social initiatives.
Sachin also owns two hotels in Mumbai which are in partnerships with one of his friends.
Sachin has also promoted the sports entertainment brand "Smaash" and he also owns some good shares in the whole firm which is currently been valued more than $100 million.
Sachin Tendulkar's Controversies
Although Sachin has always been quoted as one of the best cricketing personalities both on and off the pitch, he still got his name dragged in some of the most unwanted controversies:
1. Government restricting Sachin to wear Indian flag on the helmet:
During the cricket season 2001, he was asked to remove the national flag symbol which was placed on his helmet because his helmet is kept with the boots in the cricket kit thus disrespecting the helmet. Sachin later removed the flag.
2. Gifted Ferrari controversy:
Sachin was once gifted with a Ferrari by the Formula One great Michael Schumacher after completing Don Bradman's record of 29 centuries in Test Cricket. He was exempted to pay any duty by the government for the same and it sparked a big controversy in the country. He later sold the Ferrari, again inviting huge criticism from various quarters.
3. Ball-Tampering incident against South Africa in Port Elizabeth :
During India's tour of South Africa in 2011, Sachin Tendulkar was accused of the ball-tampering during the second test in Port Elizabeth. TV cameras showed that Tendulkar was perhaps cleaning the seam of the ball but didn't take the permission for the same. This ignited a lot of backlash from the Indian fans and ICC later removed the one-match ban imposed on Tendulkar.
Sachin Tendulkar's Social Media Handles
Sachin Tendulkar can be called a social media-friendly cricketer. He updates his life on social media regularly and has millions of followers on his social media platforms. Here's a look at his social media handles: Click Here