| | |
| --- | --- |
| Full Name: | Rishabh Rajendra Pant |
| Nickname: | Rishabh |
| Profession: | Cricket (Wicket-keeper Batsman) |
| Batting Style: | Left-hand bat |
| Jersey Number: | #77 |
| Birthday: | 04th October 1997 |
| Age: | 21 Years |
| Birthplace: | Haridwar, Uttarakhand, India |
| Nationality: | Indian |
| Height: | 170 cm, 1.70 m, 5'7″ |
| Weight: | 65 kg, 143 lbs |
| Mother: | Saroj Pant |
| Father: | Rajendra Pant |
| Girlfriend: | Isha Negi |
| Coach: | Tarak Sinha |
| Net Worth: | Not Known |
Rishabh Pant Career Stats
Test Career
ODI Career
T20I Career
IPL Career
Test Career
# Batting Career Summary
| Match | Inn | Run | HS | Avg | SR | 50 | 100 | 200 |
| --- | --- | --- | --- | --- | --- | --- | --- | --- |
| 13 | 22 | 814 | 159 | 38.76 | 68.58 | 2 | 2 | 0 |
# Bowling Career Summary
| Match | Inn | Run | Wkts | Eco | Avg | SR | 5w | 10w |
| --- | --- | --- | --- | --- | --- | --- | --- | --- |
| 13 | 00 | 00 | 00 | 00 | 0.00 | 0.00 | 00 | 00 |
ODI Career
T20I Career
IPL Career
The Wonderboy from Delhi Rishabh Pant managed to convince people that he is the next big thing in world cricket and the big future of Indian cricket. He is a left-handed batsman who strikes the ball extremely powerful and plays dramatic knocks to win games for his team. in today's column let us discuss the wonder boy Pant and his Fantastic achievements.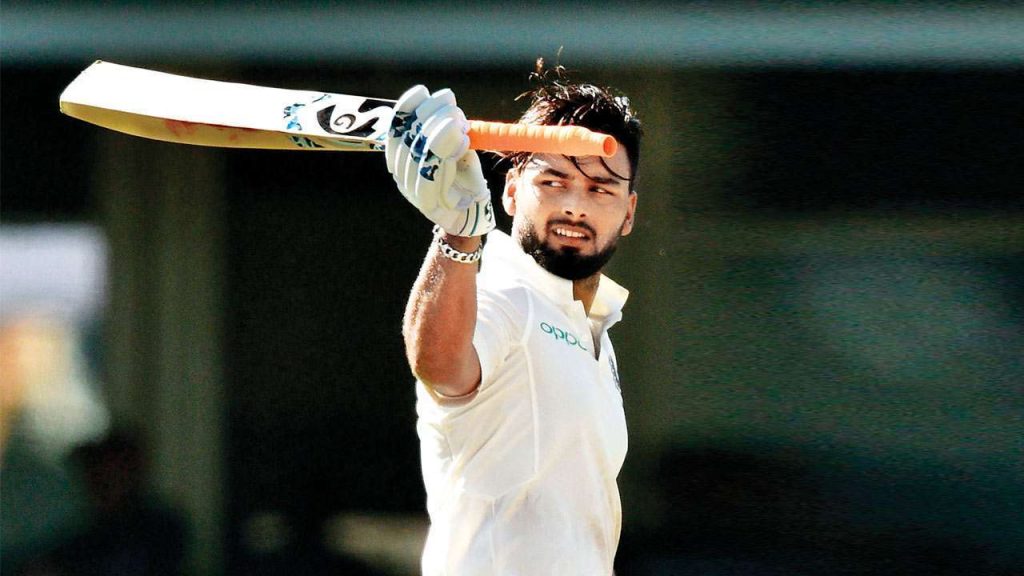 Basically, born in Uttarakhand, he started playing cricket in the fourth standard in mat wickets with his super seniors. His childhood coach once suggested him to shift to Rajasthan to pursue cricket to get better game quality. His most crucial breakthrough came when he scored 150 in an under 19 game against Assam which fetched him an Under 19 world cup berth. Since then he has done extremely well in his career and got selected to play for Delhi Daredevils in IPL.
Rishabh Pant Domestic Career
In 2015, it was the year which everything began, Pant was selected to represent domestic cricket for Delhi. Ranji Trophy is the most important phase for every young cricketer because if a player succeeds there, he will shine in life, if he fails, he can still learn as it is the best place to get prepared for the International stage.
In his domestic career, pant scored the fastest hundred in the history of Ranji trophy in just 48 balls in the game against Jharkhand. He also became the third-youngest player to score triple hundred and that is one of the most important moment which conveyed that Pant was ready for the big stage.
Rishabh Pant Captaincy Move: Legend player Gautam Gambhir was taken out from domestic captaincy as team management decided to hand over Pant the captaincy keeping the future in mind. There was no intention to insult a star player, but appointing Pant as captain will not only boost the team's future but it will also boost the confidence and career of a young player like a pant.
Pant was reasonably good at leading the team and he then got into the Indian side which actually now created as a trend that more players merge from Delhi. Once upon a time, it was from Mumbai that players emerged more, nevertheless from wherever young talent comes, it should be the talent that matters.
Rishabh Pant International Career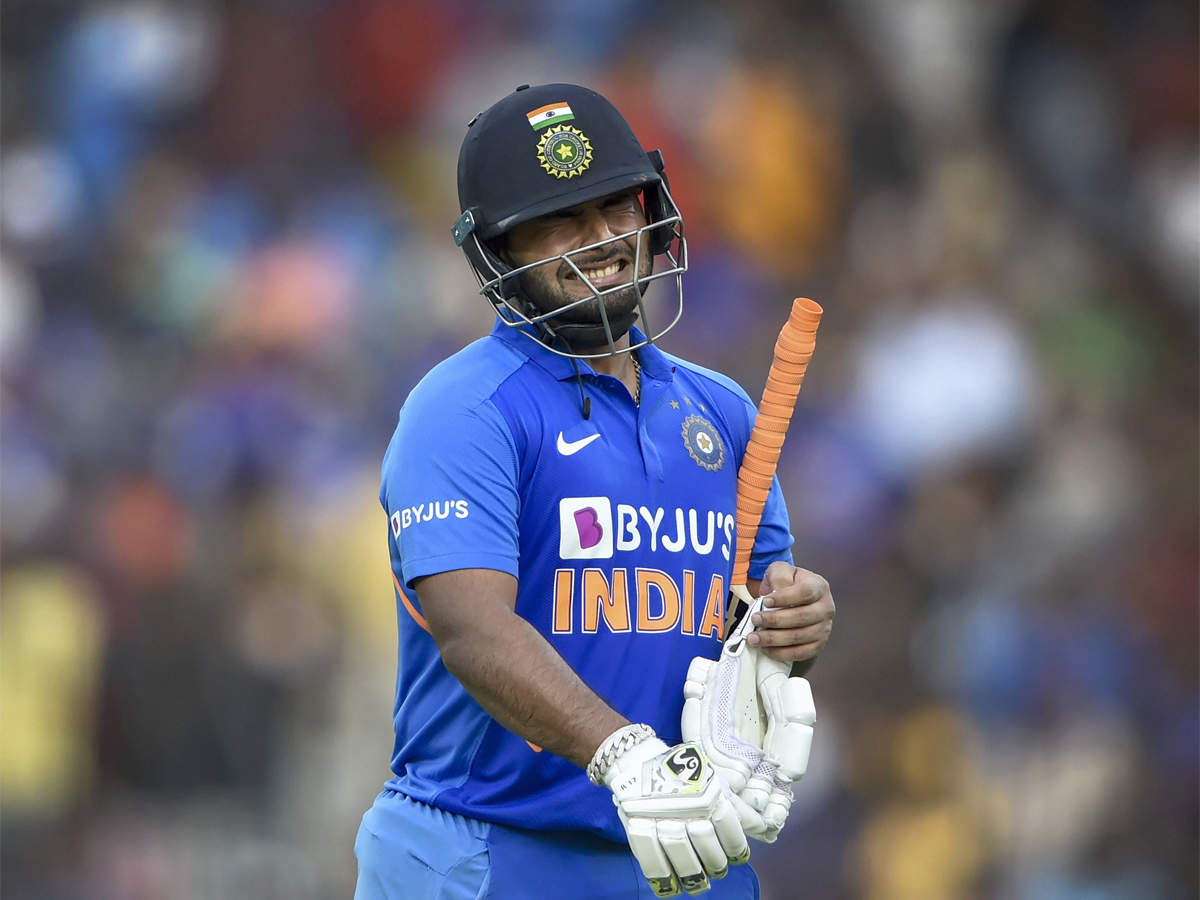 An international career is not just a word, but an entire emotion derived from hard work and dedication. Rishabh pant was called up to the Indian squad and the biggest break came when he was called up for the 2018 tour of England as the main wicket-keeper for the test series. He smashed six of the first ball of his Test career and later in the series scored an overseas hundred in the tough England condition against the England bowling. That knock has assured him a berth in every test series India played and he was also part of the Australian tour in test format.
Now, let us wonder that this young boy started as Under 19 cricketers have reached the Pinnacle of height in test cricket and we will expect him to fire more for India in the test cricket and also in the limited-overs format after the retirement of MS Dhoni. He has a good chance of becoming the next Adam Gilchrist in world cricket.
Rishabh Pant World Cup 2019: Sadly, he did not get selected for the world cup 2019 but he will surely be the mainstay in 2023 edition in Subcontinent. We believe that Pant will be more matured by that time and he will be able to handle pressure more easily and his game will get even more sensible and classy. Life was never easy for pant once he came to the Indian team as he went on for many mental battles. Life itself will never be easy for anyone, you will have to deal it in the right way.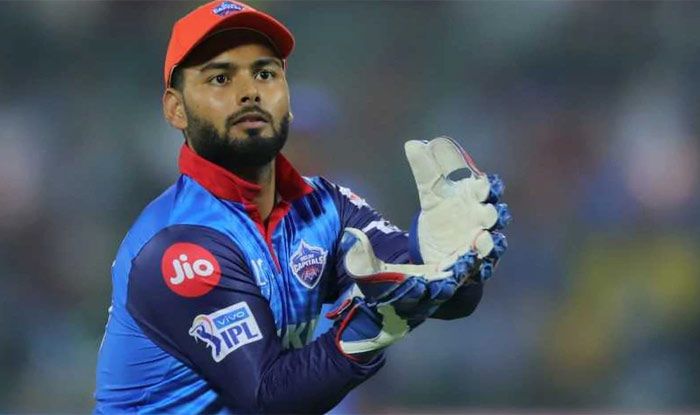 Rishab Pant was rewarded with a contract in IPL by Delhi Daredevils Franchise and he has been highly successful in every season he played. He was coached by Rahul Dravid, the man who guided many youngsters in IPL and his Under 19 coach stint. The knock Pant played against Mumbai Indians in the league stage is the knock which proved him that he is the boy with International standards. He scored 97 runs in 43 balls which stunned the entire stadium and dug out as the shots he played has astonishing as stars.
In May 2018 Pant scored another amazing knock of 128 of 63 balls against Hyderabad to once again prove how dangerous this boy is becoming.
IPL 2019 is no different as he started with 27 balls 72 and played few more crucial knocks as his team qualified for playoffs after 7 long years. He might have missed the place in the world cup squad, but he is surely the greatest future of Indian cricket.
Rishabh Pant Terrific Knocks
Let's have a look at the terrific knocks pant played at any stage of his life:
Triple Hundred in Ranji Trophy: Pant became the third-youngest man in Ranji Trophy to score a triple hundred and it is the special knock of his career too. it was stuffed with patience, class, and discipline which a star player needs. The most important fact about the innings is that pant got the blocking of the ball perfectly and did not fail to put away the loose balls. Only a day with all these classes will have an impact and will push a player to score runs like a triple century.
His foot works were as best as any batsman in the world which made all experts say Pant is one of the biggest players of Indian cricket in the future. We can expect a test triple century in the future for him and he can well be the best wicket-keeping batsman in the world. he still has a long way to but yes, we are very well confident that he has all the ability to be the best wicket-keeping batsman in the world.
Pant Ranji Trophy: Rishabh Pant's Fastest Century in Ranji – The fastest century of Ranji came from the willow of Rishabh pant as he smashed a hundred from 48 balls. Scoring the fastest hundred in an innings game will be cherished for a long time by pants and all cricket lovers. This knock had some terrific shots in the making which made pant a superstar in his team.
128 in 66 balls against Hyderabad: When Delhi was struggling to score runs, Pant stepped up and scored an astonishing knock of 128 from 66 balls which are the most Important knock but sadly it was on losing cause. He smashed even Bhuvi, one of the best in the world all-round the park which made the entire stadium to erupt. That innings would have gone in vain for the team but for Pant, it was one of the most memorable knocks of his life.
72 from 27 balls against Mumbai: In 2019, Pant scored an amazing knock against Mumbai in the opening match to win the game against all odds. Most of the fans would have expected a cakewalk win from Mumbai but in the end, it was an easy win for Delhi. He smashed sixes off the unshakable Bumrah by stunning everyone in the ground.
114 against England at Oval: Pant smashed 114 against all odds in England against England to give a fight till the end of the test match. It was his first overseas tour and smashing a hundred is really special stuff and it gave a big relief for the selectors as that century answered India's quest of a great wicket-keeping batsman after MS Dhoni.
49 Out of 21 balls, IPL 2019, Eliminator: When the team needed the most in a game like an eliminator, Pant scored 49 out of 21 balls which helped Delhi Capitals to cross over the line. That is a special knock of his career.
92 Against Sri Lanka: It was a classic knock-in test cricket which gave a much-needed boost to Rishabh Pant, it was much needed for a youngster like him because mental boost is much important to any cricketer.