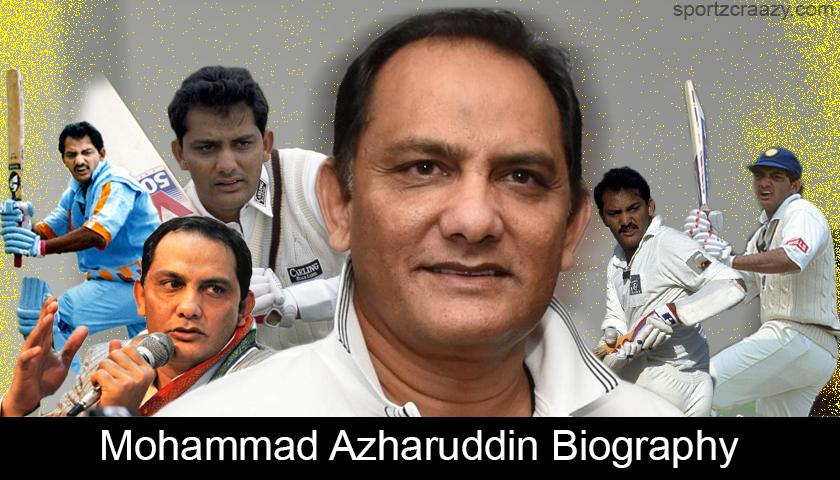 Mohammad Azharuddin Biography: Indian cricket has produced some prolific cricketers over the years that have simply left everyone spell-bounded with their elegant batting skills and breakthrough performances on the cricket pitch. Mohammed Azharuddin, widely known as " Azhar", is one such batsman and former Indian cricket captain who has left some serious impression on every Indian cricket fan's mind with his amazing wrist work and classic batting during his career.
Although this fabulous cricketer from Hyderabad has been through a number of controversies and even got banned from cricket amidst some serious match-fixing allegations, he still faced it all whilst becoming an efficient cricket administrator after getting retired from International cricket.
Mohammad Azharuddin Biography – Early Life and Childhood of Azhar
Azhar was born on February 8, 1963, in Hyderabad to Mohammed Azizuddin and Yousuf sultana and he did his schooling from all saints high school in Hyderabad while completing his graduation from Nizam College, Osmania University. It must be noted that famous cricketers like Venkatapathy Raju and Noel David also got graduated from the same school only.
Mohammad Azharuddin Biography – Initial Struggles in his Passion towards Cricket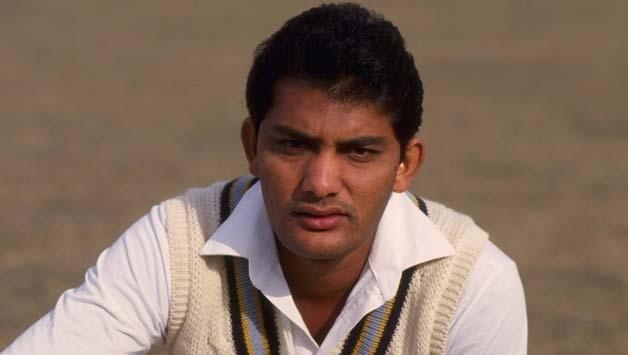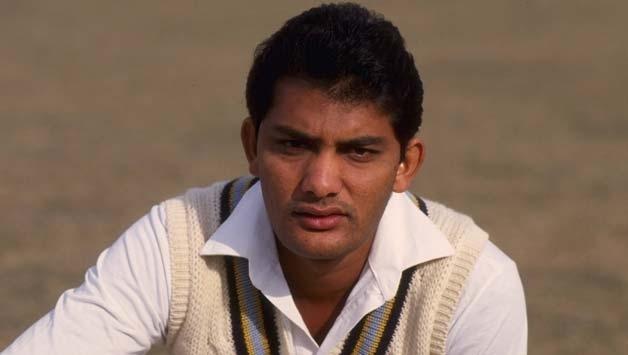 We can certainly say that there aren't many cricketers which have been through the same hardships as Azhar did in his childhood.S till he has overcome every difficulty in his childhoods right from the financial constraints to the family issues in order to pursue his dreams towards cricket. Within a few years into the world of cricket, he got famous as a wrist player with the most elegant shots in his cricket book altogether. Azhar made his first-class debut for the Hyderabad team in 1981 and played some impressive knocks after finally catching the eyes of Indian selectors for the England tour.
Mohammad Azharuddin Biography – Making a Dream Debut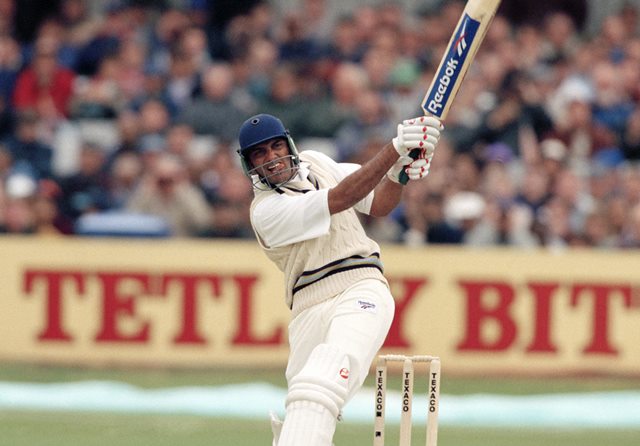 Azhar did make his debut in the International cricket against England at Kolkata in 1984 but no one could've thought that this young guy would score three centuries within his first three matches in the international arena. One of his prolific batting displays came against the English team only when he raced to a score of 121 runs of just 88 balls. Well, that was the same match where English captain Graham Gooch lambasted the Indian bowling on his way to a splendid 333 runs and made India follow on in the process. That was the time when Azhar showed up at number 5 spot and played this breathtaking inning which was highly praised by even the topmost English critics around.
Mohammad Azharuddin Biography – 

Getting along with his Captaincy Role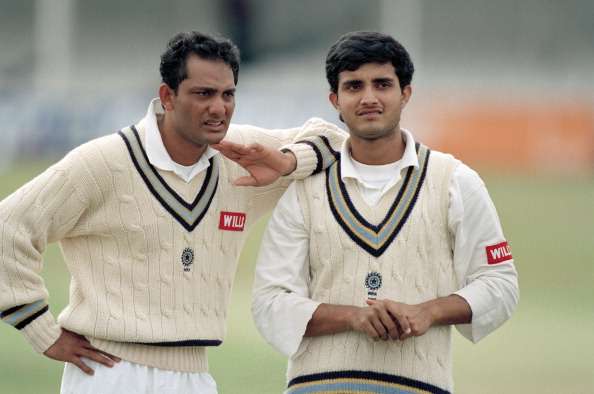 Whilst Azhar was selected as the captain of the Indian team in 1989 replacing Kriss Srikanth, he went on to perform in an impeccable manner for the Indian team in the process. Moreover, whilst South Africa was touring India in 1996, Azhar scored a superb century off just 74 balls against a quality South African attack and that was the new record created for being the fastest century in test cricket by an Indian player. During the same match, he held a partnership with another Indian player Anil Kumble for 161 runs which were a new world record.
Within this match only, he scored 20 runs of a single over bowled by the South African Lance Klusener. He scored his 15th century in this match and despite his heroic, India lost the match with some big margin. Well, Azhar didn't give up on that and continued with his brilliant run with the bat in the fourth Test as well where he scored his highest test score of 163 runs and made Indians registered its biggest wins in terms of runs (280) in International cricket. Azhar scored a total of 388 runs in the same series and bee adjudged as both the man of the match and man of the series for his splendid effort. Apart from being a prolific batsman on the pitch, Azhar was also a brilliant fielder and he mostly used to guard the cover region during career. It has been said by many cricketers of that era that while the Indian team is not that "fantastic: in terms of their fielding skills, Azhar was always an exception.
Mohammad Azharuddin Biography – Final years of his career and the Match Fixing controversy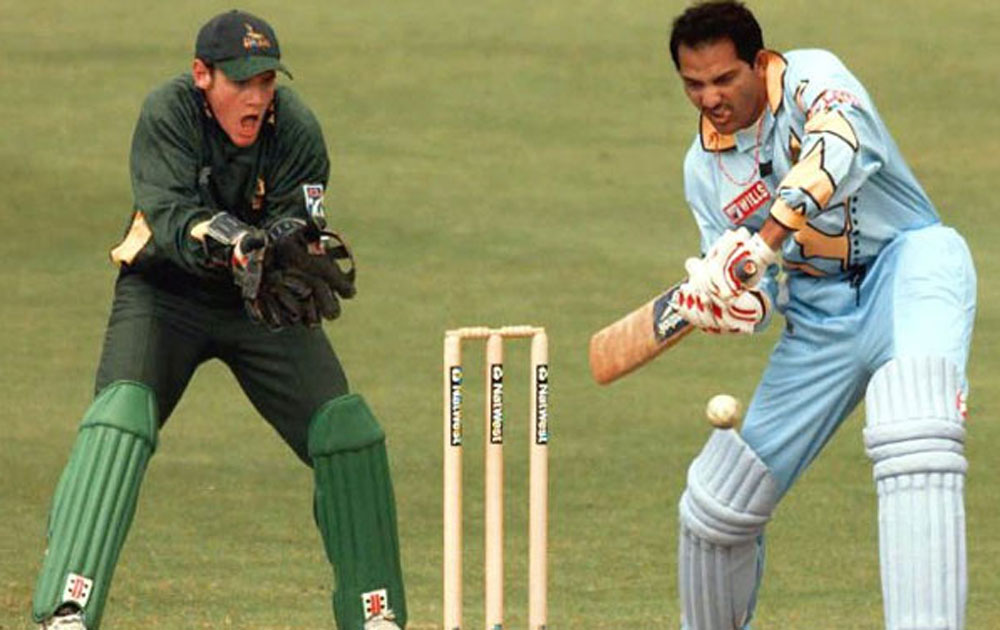 Whilst Azhar was going great with his batting and also the captaincy for the team India, the match-fixing saga jolts the Indian cricket big time during the same time. After captaining the team for the 47 tests until the year 2000, he was handed a life ban by BCCI after finding his alleged involvement in the match-fixing controversy. By that time Azhar was been able to score more than 16000 International runs in both the test and the ODI format and brought on some great glories for the Indian team in the process.
Although the ban was deemed illegal by the Andhra Pradesh court in 2012 and he was acquitted from all the allegations. Still, he hasn't been able to play any cricket further due to his increasing age and was forced to retire from International cricket even after the ban was been lifted. By that time, Azhar has led the Indian team to three world cups being a captain and that is still a record in standing in International cricket.
Mohammad Azharuddin Biography – Getting into the Politics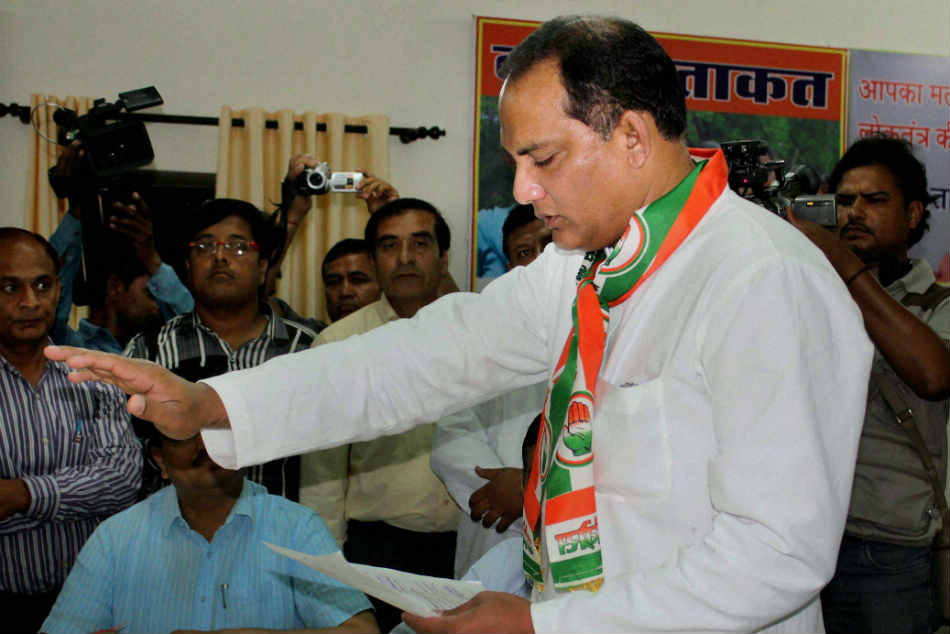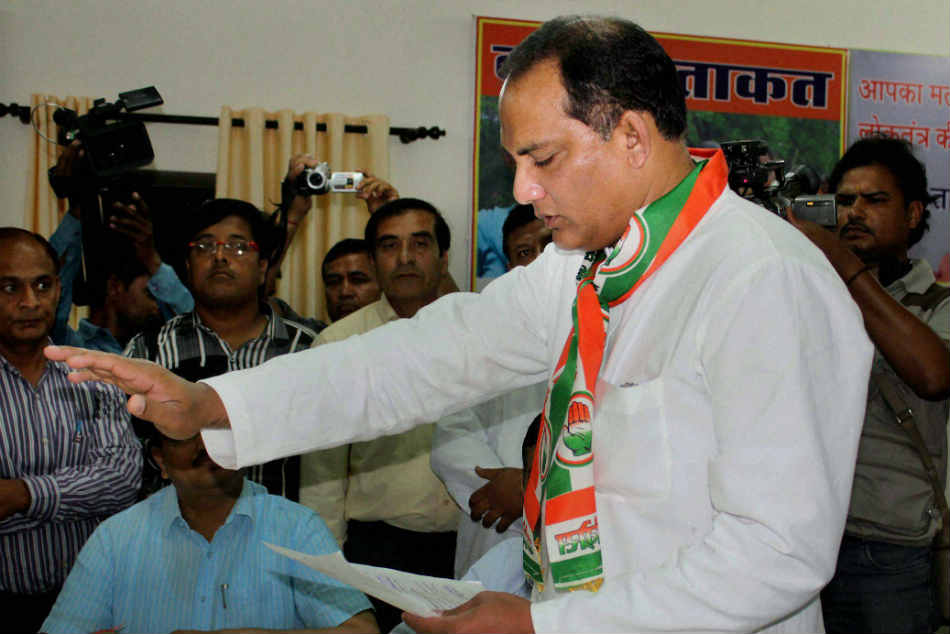 After Azhar was pushed to retire from the International cricket out of his cricket ban, he entered politics after joining the Indian national congress in 2009. Moreover, his journey in the same field started with a bang as he got selected as an MP in the same year for the Moradabad district in UP. As of now, he is the president of the Telangana Pradesh Congress Committee and planning through to his intention to contest the 2019 general elections as well from the same region.
Awards, Records and Achievements under Azhar's Name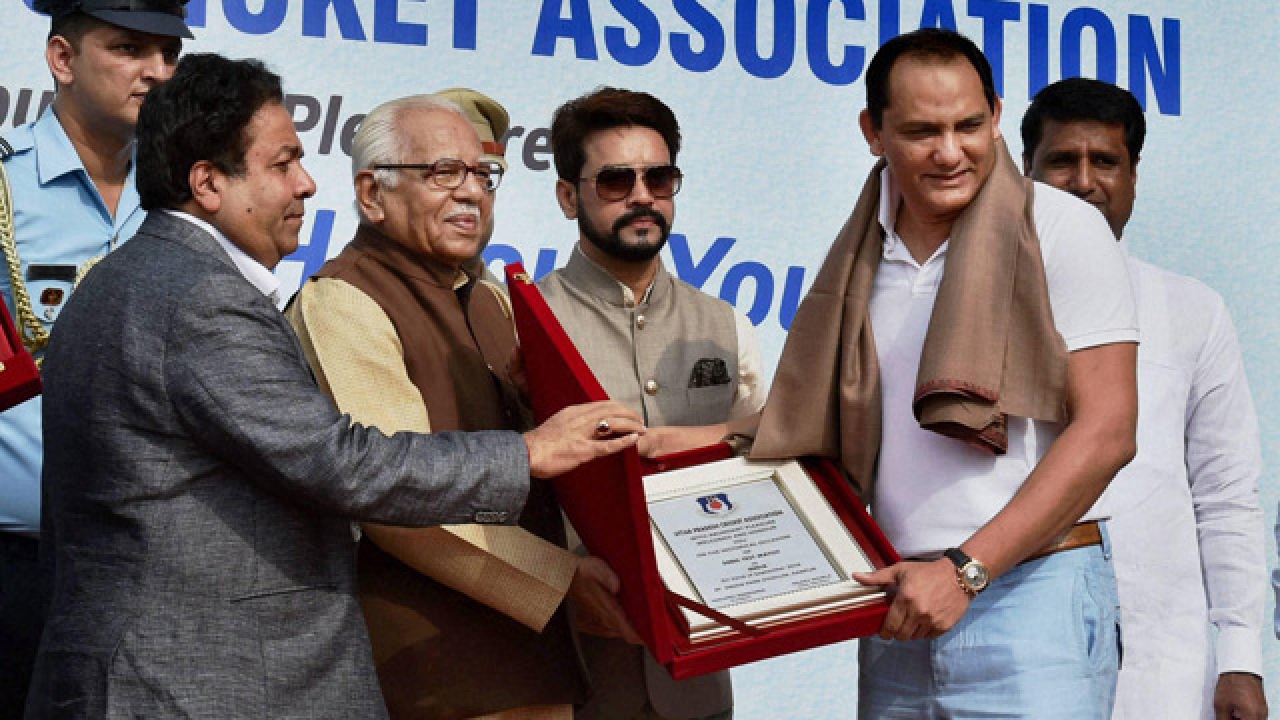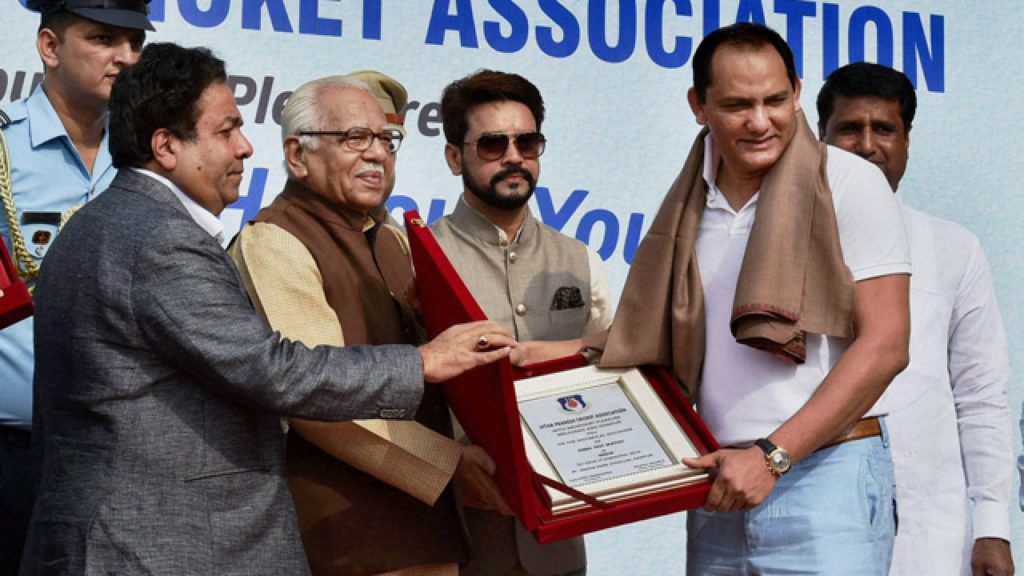 Azhar was been awarded the famous Arjuna award and Padma Shri award in 1986 for his impeccable contribution to the Indian cricket.

In the year 1991, he has been named as one of the five " Wisden International Cricketers of the Year"

Azhar was the only player who has scored three consecutive centuries within his first three test matches in International cricket

Hi century of just 74 balls was then the record for fastest century by an Indian player along with Kapil Dev

He is the only Indian captain who has led the team to three consecutive world cups during his career

He has scored the fastest ODI hundred by an Indian player against New Zealand (62 balls)
Controversies in Azhar's life: The Infamous Match Fixing Saga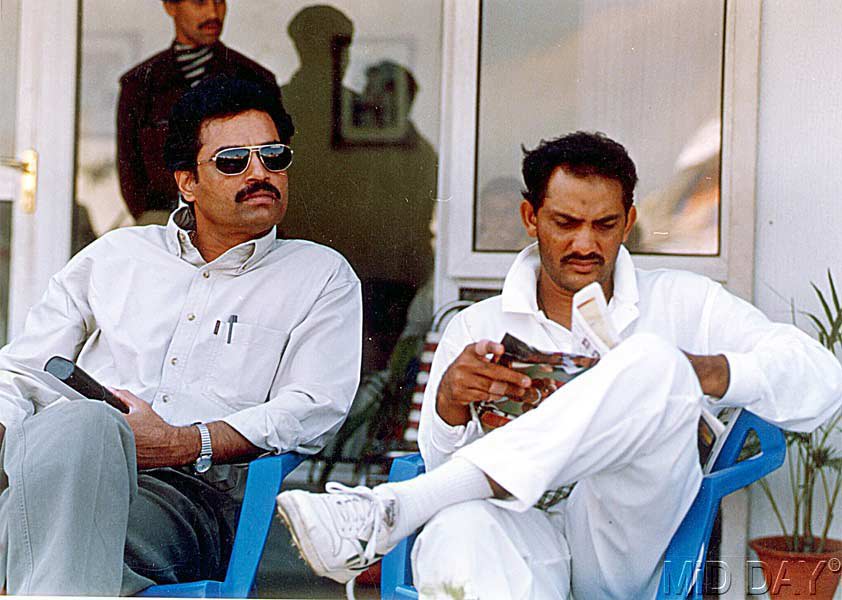 The biggest and worst controversy of Azhar's career came in the form of Match-fixing and the whole saga started after Delhi police claimed that they got a phone tapping of conversation between South African captain Hansie Cronje and bookie Sanjay Chawla. This was the same phone tapping which also confirmed the involvement of other South Africa players Herschelle Gibbs, Nicky Boje and Peter Strydom.
Few days later, both Hansie Cronje and the South African board denied the allegations but a few days later, Cronje himself admitted that he has taken $10000 from the bookies in order to provide some crucial information during India's tour of South Africa in 2000. Later on, Hansie Cronje also confessed that Azharuddin introduced him to a bookie a fro there only he has started the fixing saga. Although Azhar denied such allegations, CBI started a list of investigations and stated in one of his reports that Azhar has himself confessed his involvement in the match-fixing saga. Moreover, it has also been stated that Azhar has done this along with his other teammates Nayan Mongia, Ajay Jadeja, and Nikhil Chopra.
On December 5, 2000, he was handed with a lifelong ban from BCCI whilst the other players were given temporary bans within the process. Even though the Andhra Pradesh high court lifted the ban due to no evidence upfront; Azhar was too old to make a comeback and that why started along with his career in Politics.
Some Unknown Facts about Azharuddin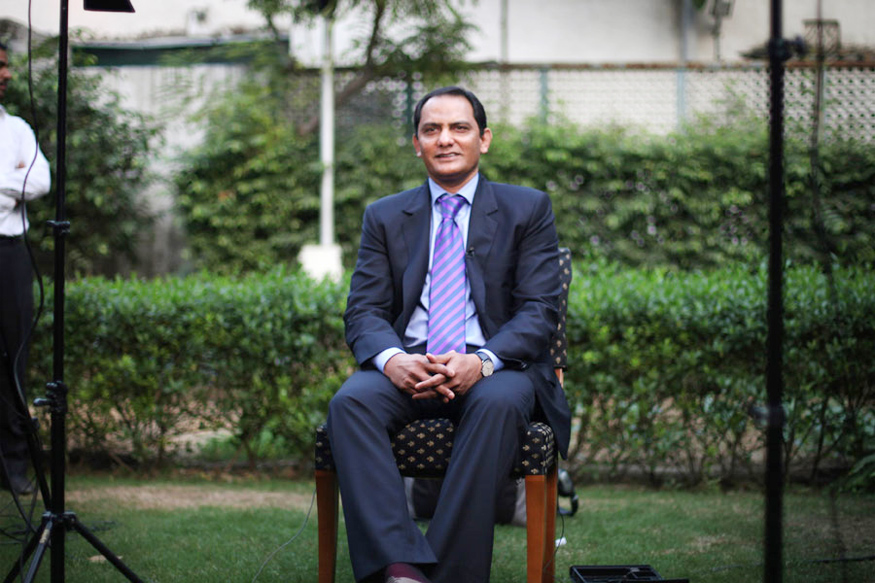 Azhar has had some special affair with the Eden Gardens of Kolkata and this is confirmed by his performance which says 860 runs in 7 test matches at an average of 107.50. Also, this includes five centuries and two fifties.

Azhar has been the most successful Indian captain until Sourav Ganguly and then MS Dhoni overtook his record for being the most successful Indian captain ever.

Not many people know but Azhar has scored a century in both his first and last test matches.

Both of his son Mohammed Asaduddin and Mohammed Ayazuddin have been playing for their respective under 19 state teams but sadly his younger son passed away in 2011 due to a road accident.

In 2016, there was a movie made on his biopic by the Indian director Tony Dsouza where his role was played by Indian actor Emraan Hashmi.
Mohammad Azharuddin Biography – Personal Life of Mohammed Azharuddin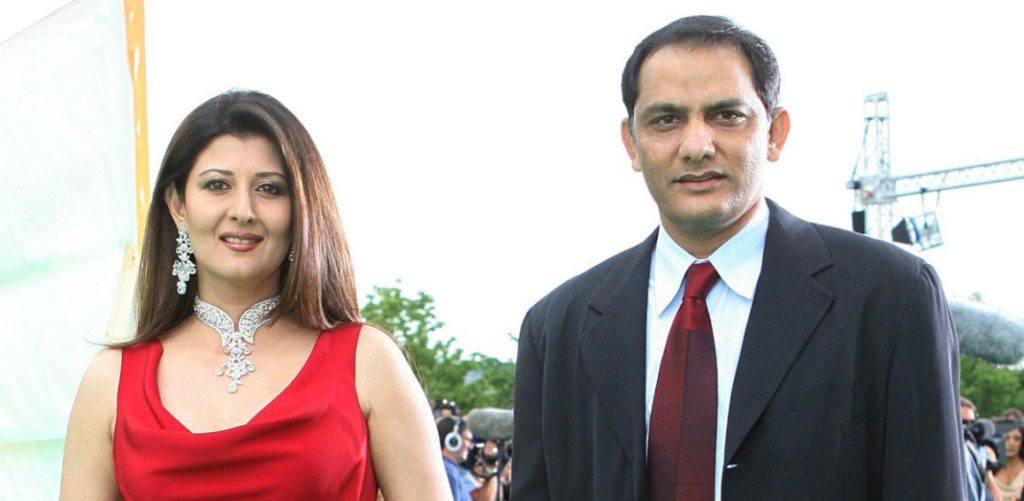 Azhar married Naureen in the year 1987 and got blessed with two sons named Mohammed Asaduddin and Mohammed Ayazuddin. Eventually, they both got divorced and then he went on to marry Indian actress Sangeeta Bijlani. Moreover, this relationship also didn't get for too long and they also got divorced after Azhar was been blamed by his wife of having an affair with Indian badminton player Jwala Gutta. Still Azhar claims that he is married to Sangeeta Bijlani and their married life is far from over.
Both their sons pursued their dreams in the world of cricket and whilst the elder son got selected for the Goa state team in 2018, his younger son Ayazuddin dies in a road accident in 2011. Moreover, most of the notable personalities from Telangana along with Andhra's CM visited the hospital to lay down their condolences for the deceased soul.
Mohammad Azharuddin Biography – Net worth of Azharuddin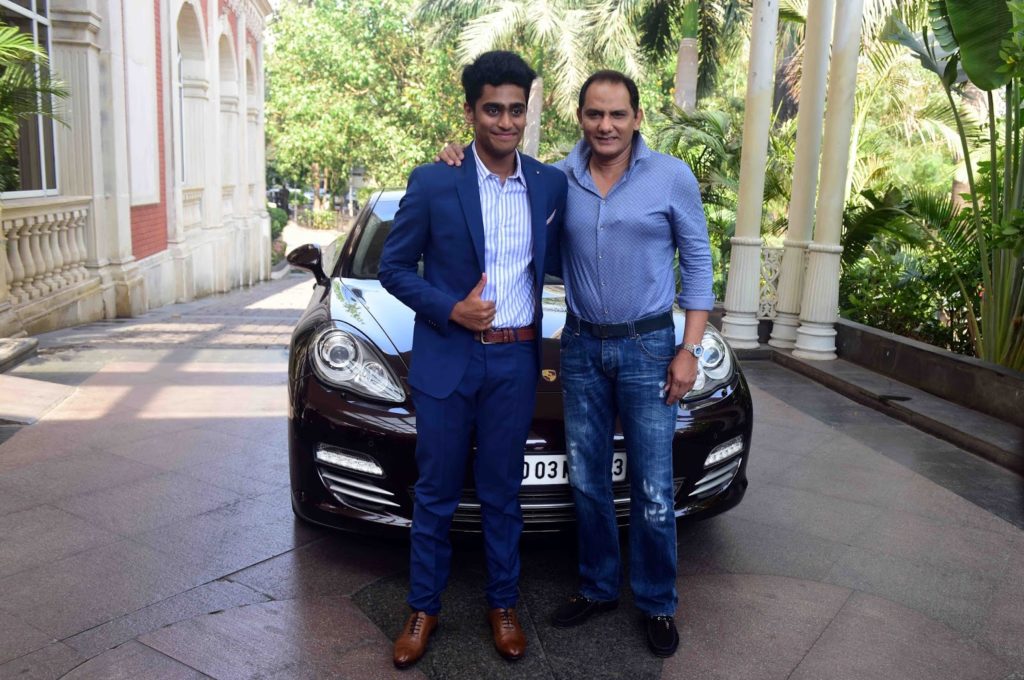 Azharuddin has always been quoted as a guy who has been attracted to luxuries during his cricket career and that was the same reason why he got his own collection of shoes, watches, and cars alongside. Currently, he is serving as the president of the Telangana state Congress president and also getting his income from there as well. Talking about his net worth, that comes around Rs 6 crore as per the recent revelations.
Apart from all his earnings, he got a big fleet of some of the most expensive cars and also got an expensive mansion in Hyderabad city.