Ever since the game of cricket has established on the world's horizons, it has seen some splendid players coming over and making their mark on the cricket field with some memorable performances and exceptional cricketing skills. Sunil Gavaskar can certainly be considered amongst the topmost players in the same list that has not only created some big record to his name during his International career but also provided all the cricket fans, with some wonderful cricketing memories.
Widely famous with the nickname, "Little master", Gavaskar has proved his prowess in the cricket world with some great batting and unmatched records during his cricket career and even when he retired, he went on to become a cricket expert and a commentator eventually.
Sunil Gavaskar Biography – Personal Life| Stats & Records| Net Worth
Early Days And Childhood Of The "Little Master"
Sunil Gavaskar Biography: Sunil Gavaskar was born on July 10, 1949, to a Marathi family and his parents Manohar Gavaskar and Meenal Gavaskar have raised him up with the love and affection and he is their only child.M moreover, his family already have a connection with the game of cricket as his father Manohar Gavaskar was a familiar name in the club cricket those days along whit his uncle Madhav Mantri who has played for the Indian test team as a wicketkeeper earlier.
His passion for cricket come over from an early age only and that was the reason he joined St Xavier's school in Mumbai which was already famous for its cricket facilities around. Gavaskar played a lot of cricket in his school days and his efforts did pay off when he has been named the best schoolboy cricketer of the year in 1966. His first-class debut came in the same year whilst he played for the Vazir sultan's colts XI.
A Dream Debut For The little Master In International Cricket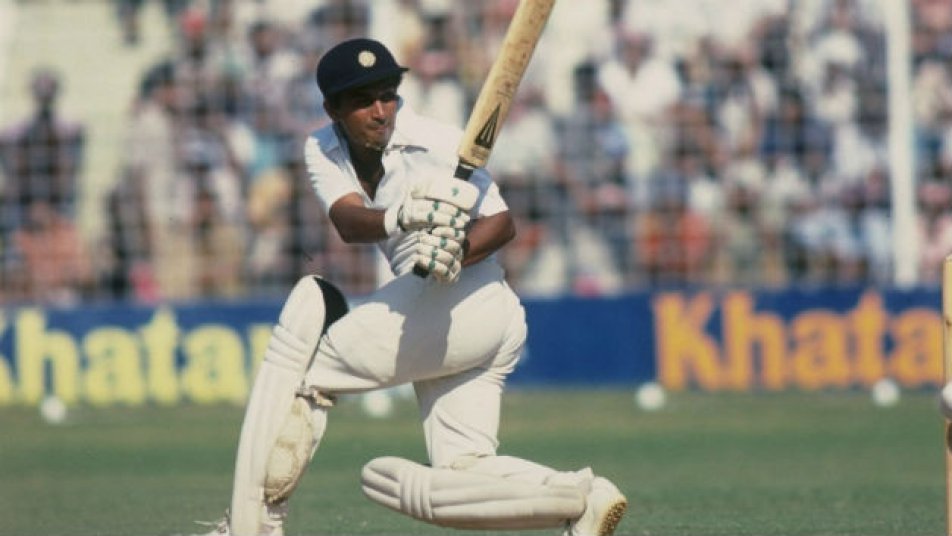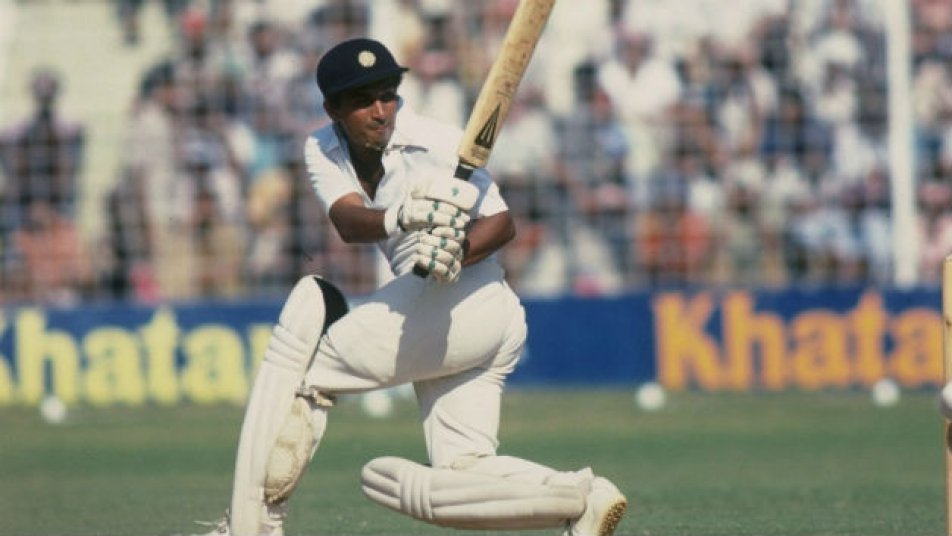 After having a good run in the first-class cricket, Gavaskar headed towards making his debut for the Indian team in the tour to west indies and this was the same series, which turned out to be a breakthrough into his entire cricket career. India was up against a might west indies team in a series of 5 test matches and even though Gavaskar didn't feature in the first one due to an injury, he made his mark in the rest of the matches by scoring a mammoth 776 runs in the last four test matches of the series. Eventually, India secures its first win in West Indies after his sublime effort with the bat.
This performance within his first series made him an outright cricket star in India and although a lot was expected from him in the successive series against England, he didn't been able to repeat the same performances there.
Finding his Rhythm lately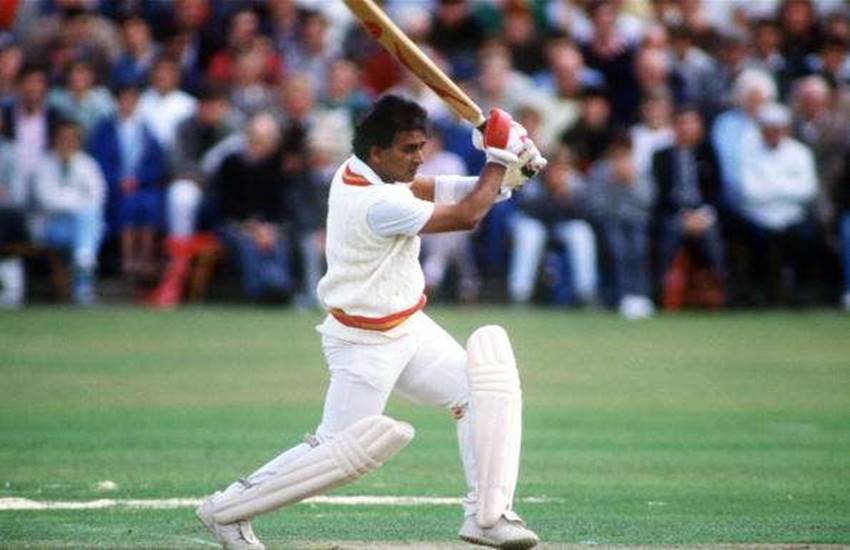 Sunil Gavaskar Biography: After having a disappointed England tour, Gavaskar still didn't give up with his efforts and went on score successive centuries in the next tour of West Indies in the year 1975. Whilst he scored 156 and 102 in the second and third test match, India won the third one mainly due to his efforts with the bat. Gavaskar continued his dream run for the Indian team as he once again came out as an outstanding performer for his team on the tour of Australia in 1977. Even though India did lose the series, Gavaskar became the first player to score three back to back centuries in the series and turned out to be their only positive from the tour.
The Golden Era of 1970-1980 For The Little Master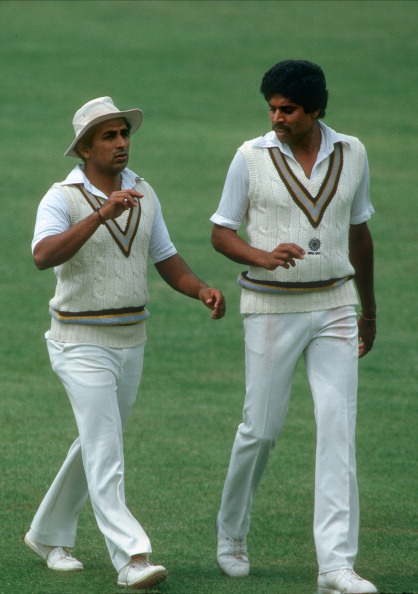 Sunil Gavaskar Biography: By now, Gavaskar has become an established player for the Indian team and even though he wasn't right up to his best against the arch-rivals Pakistan in 1978, He scored two centuries in back to back innings in the third Test of the series between India and Pakistan. This time around, he has been awarded India's captaincy but didn't been able to deliver in the captain's role eventually. That was the reason he was replaced by Kapil dev for the captaincy and this was something which created a lot of dispute amongst both of them for many days.
He left all the grudges behind before the series against England right at the start of the 1980 and his performance came out nicely against his favourite opponents whilst he scored 500 runs in the five-match series which India won 1-0. His brilliant run continued against the first clash between Indian and Srilanka where he scored 156 runs in the latter's maiden test match in International cricket.
Taking India To The World Cup Glory
Sunil Gavaskar Biography: Gavaskar was one of India's "go-to" man before the world cup and even though he didn't make big with his bat in all the matches he played, he still delivered in bits and pieces in some crucial matches which made India lift the world cup for the very first time in their history. After the conclusion of the world cup, Gavaskar found his form back after scoring a century and two half-centuries in a three-test match series against Pakistan which ended in a draw.
Breaking Sir Bradman's Record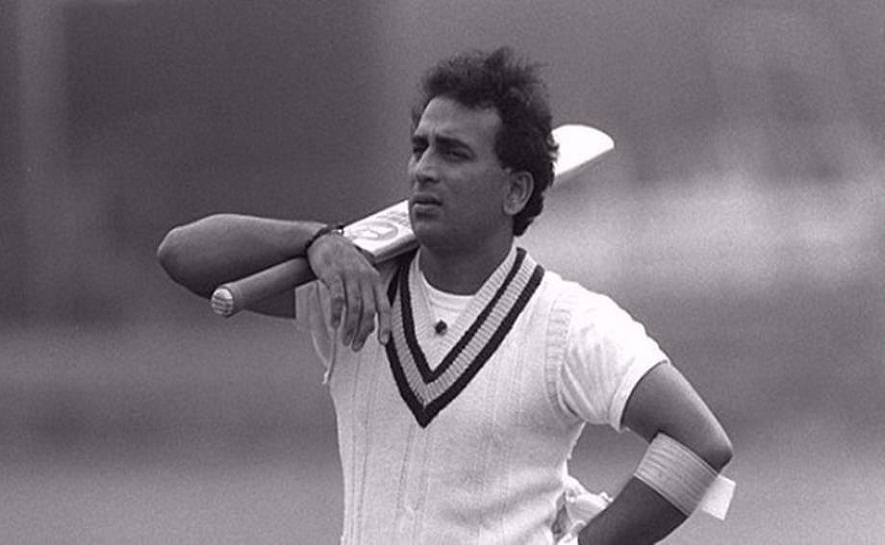 Sunil Gavaskar Biography: It was during England's tour of India when the Indian team was crushed to a defeat at their own backyard in the six-match series and even Gavaskar couldn't do much with the bat in either of the innings. This was the same reason that he was targeted by the audience and fans did burn his posters on the field whilst throwing stones on the team bus in the process. He still didn't give up hope on himself and came out strongly in the sixth and final test of the series whilst scoring his highest score of 236 runs which was also the highest score by an Indian at that time. Within the process, he also overcomes Sir Don Bradman's record of 29 test centuries and got his name registered in the history books.
Gavaskar was in superb form whilst playing on the tour to Australia and came out with a score of 166 and 172 in the first and third test respectively. This was the same series where he secured 353 runs at an average of 117 with the bat.
Bidding Adieu To The International Cricket
Sunil Gavaskar Biography: Whilst he was playing a test series against Sri Lanka in 1987, he scored an impressive 176 runs which were also his 34th test century in the process. Moreover, he went on to score 75 and 5 in the next two matches and made India won the series 2-0. By this time, Gavaskar has decided to bid adieu to his cricket career and India's test series against the Pakistan team turned out to be his last as well. The first test ended in a draw and Gavaskar score 91 in the same match. He missed the second test match of the series and scored 63 in the third match of the series whilst becoming the first player to score 10000 runs in International cricket. It was all down to the final match of the series and even though Gavaskar scored 96 runs in the last match, India lost the series eventually. This was his last series and Gavaskar announced his retirement from the International cricket after having an illustrious career for the Indian team.
Awards, Achievement And Records Under His Name
Sunil Gavaskar was the first player to score 10000 runs in the International cricket

After breaking Sir Donald Bradman's record of 29 centuries, he went on to become the first player to score 34 tons after getting the same overcome by another Indian legend Sachin Tendulkar

He scored the highest number of runs by a debutant in a test series ( 774 runs) against the West Indies

West Indies seem to be his favourite team as he became the first player to score 2749 runs with 13 centuries against them

He is also the first player to score 4 back to back centuries in two different venues i.e. port of Spain and Wankhede

The only cricketer to have 58-century partnerships with 15 different players

He was named as the " Wisden Cricketer of the year" in the year 1980

In the year 1980 Gavaskar received the Padma Bhushan award by the Indian government

In the year 1994, Sunil Gavaskar has been sworn in as the Bombay sheriff which was an honorary post in the state

There is a test match series between India and Australia which is been named after him and former Australian captain Allan border which is been known as Border- Gavaskar trophy

There is a stadium named after him at his home district in Vengurla and he is the only Indian cricketer to also have a stadium named after him at the Louisville town in the USA.
Some Unknown Facts About Sunil Gavaskar
Not many people know but Sunil Gavaskar is a reader by hobby and he can read a book of hours and hours without getting bored out of the same

Gavaskar has featured into a number of movies during his cricket career as well and one of them was Malamaal, which also featured Indian actor Naseeruddin Shah

He is a big-time foodie whilst having a craving of various Indian delicacies. Moreover, his favourite is still " Mishti Doi" from Bengal.

Sunil Gavaskar did hold a degree in economics and he was one of the brightest students of the college.

There is a west indies poet who recited a famous poem after Sunil Gavaskar's splendid effort with the bat in his debut series against the west indies team

Gavaskar was a big fan of west indies cricketer " Rohan Kanhai" and this was the same reason he named his son after him only. His son Rohan Gavaskar played for Bengal and even featured for the Indian team in some of the matches

Whilst he scored many centuries in school level cricket, he has been given 10rs for every century score by him by his father

There was a time at its birth when he was mistakenly going o a fisherman's cot after getting mixed with his own son. Luckily, Sunil has been recognized by his uncle due to a birthmark on his body.
Controversies In Sunil Gavaskar's Career
Whilst he was always been deemed as a calm guy with no indulgence in whatsoever controversies, there were certain times when he got surrounded by a number of controversies in the process. Let's take a sneak peek at some of them below.
During an ODI match against England in 1974, Gavaskar ended up scoring only 36 runs out of 174 balls he faced and even though his team was chasing a big total of 335 runs, India could only secure 132 runs for the loss of 3 wickets. This was the innings where he was deeply criticized by almost every cricket fan around
It was the time when the Indian team wasn't performing well under his captaincy at the start of the 1980s and the selectors decided to replace him with another layer Kapil dev for the captaincy's role. This created a lot of arguments and disputes between the two players and the board has to come over in order to settle down the things eventually.
Personal life And Net Worth Of Sunil Gavaskar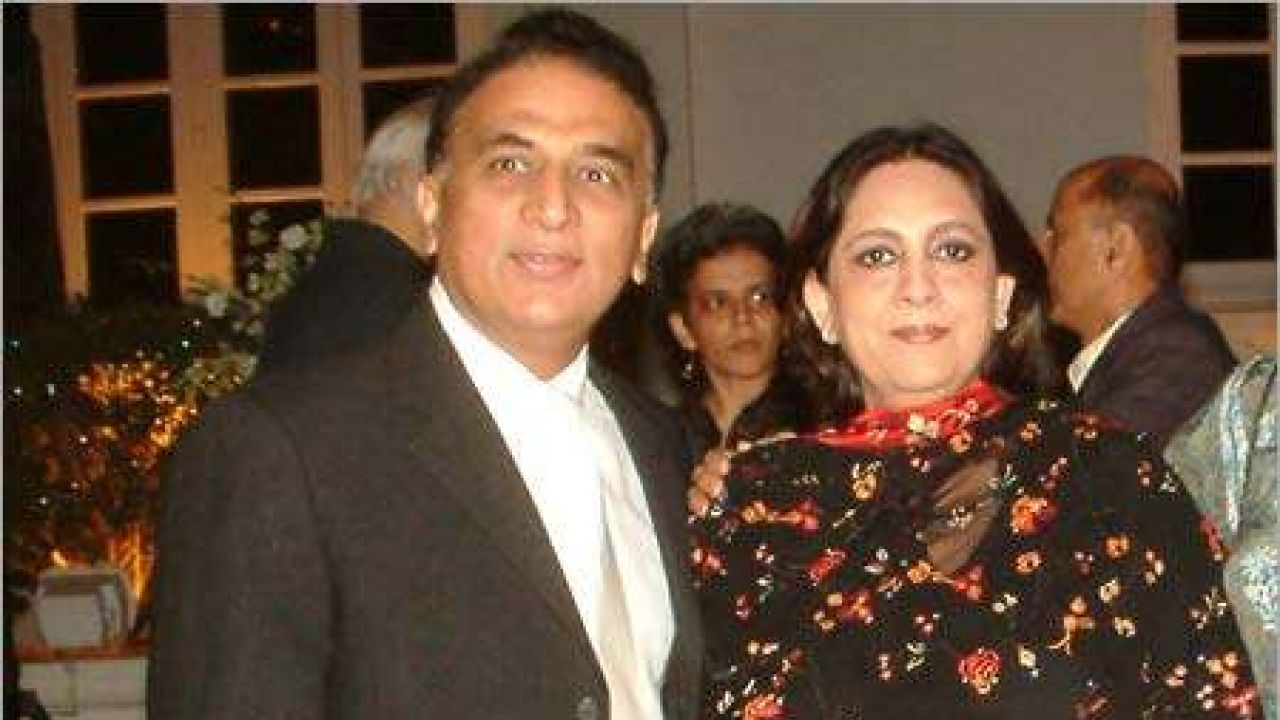 Gavaskar got married to Marshaneil Mehrotra whose father was a leather industrialist in the city of Kanpur. Together they have a son named Rohan Gavaskar who played for Bengal and the Indian team alongside. Moreover, when we talk about his net worth, it's even valued at around $30 million and he gets most of his income from his role as a BCCI consultant in cricket matters along with his role as a commentator in various sports channels and shows.
He currently owns a house in cities like Mumbai and Kolkata and also got some investments done in few of the business ventures around which are already included in his total net worth. Moreover, he got a big fleet of luxury cars and he himself loves driving a Mercedes Benz "C" class which he owns.
Also Check ;