Sourav Ganguly
Born:

08th July 1972

Birth Place:

Kolkata, West Bengal, India

Height:

5'ft 11'in

Role:

Batsman

Batting Style:

Left Handed Bat

Bowling Style:

Right-Arm Medium
Batting Career Details
| | | | | | | | | | |
| --- | --- | --- | --- | --- | --- | --- | --- | --- | --- |
| | M | Inn | Runs | HS | Avg | SR | 50's | 100's | 200's |
| Test | 113 | 188 | 7217 | 239 | 42.18 | 51.26 | 35 | 16 | 1 |
| ODI | 311 | 300 | 11363 | 183 | 40.73 | 73.71 | 72 | 22 | 0 |
| IPL | 59 | 56 | 1349 | 91 | 25.45 | 106.81 | 7 | 0 | 0 |
Bowling Career Details
| | | | | | | | | | |
| --- | --- | --- | --- | --- | --- | --- | --- | --- | --- |
| | M | Inn | Runs | WKTs | Econ | Avg | SR | 5W | 10W |
| Test | 113 | 99 | 1681 | 32 | 3.24 | 52.53 | 97.41 | 0 | 0 |
| ODI | 311 | 171 | 3849 | 100 | 5.06 | 38.49 | 45.61 | 2 | 0 |
| IPL | 59 | 20 | 363 | 10 | 7.89 | 36.3 | 27.6 | 0 | 0 |
Sourav Ganguly Biography
Sourav Ganguly is a renowned former Indian cricketer and one of the most successful captains of the Indian national cricket team. Famously known as "Dada" Sourav Chandiddas Ganguly can be accredited for his contribution to transforming Indian cricket during his captaincy and he is been quoted as a player who laid the foundation of the Indian team which went on to win the world cup in 2011. Ganguly is one of the players from the " Fab Four" of the Indian cricket team which further includes legendary cricketers like Sachin Tendulkar, VVS Laxman and Rahul Dravid.
Often been quoted as the "King of Off-Side", Sourav is been known as a captain full of passion, aggression, and emotions and that's why he was loved and cherished by not only the Indian cricket fans but the fellow players too.
Sourav Ganguly Family Background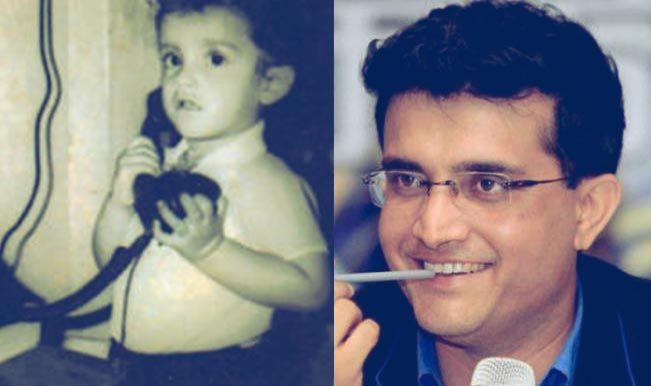 Sourav Ganguly was born on 8th July 1972 in Kolkata to Chandidas Ganguly and Nirupa Ganguly and raised in a rich family with all the basic and luxury amenities around. Apart from Sourav, his elder brother Snehahsish Ganguly was also a state-level cricketer and that's where Sourav got all the inspiration to do big in the sport.
Sourav did his schooling from the St Xavier's Collegiate School in Kolkata and from there only he started his journey in sports. Initially, Ganguly was passionate about football but his mother was not in favor of sending him to the sports field and rather wanted him to concentrate solely on his studies.
Although Ganguly was adamant to continue with his passion for football, his elder brother convinced him to play cricket whilst being a state-level cricketer himself and also made him enrolled in a training camp in the summer holidays. That was where the journey for this southpaw started and he never looked back ever in his career for over two decades.
Ganguly started playing for Bengal in the domestic circuit during the 1989-1990 seasons after having a great run in school cricket with St Xavier's collegiate school. After having a wonderful season of some memorable innings, Ganguly then got awarded a place in the Indian ODI team but due to the dismal performance in his first ODI, he was immediately dropped from the national squad. Apart from his cricket, he has been quoted as " Arrogant " and " Rude" by many media houses and got to face a lot of criticism in the Initial days of his career.
Making a Dream "Test Debut"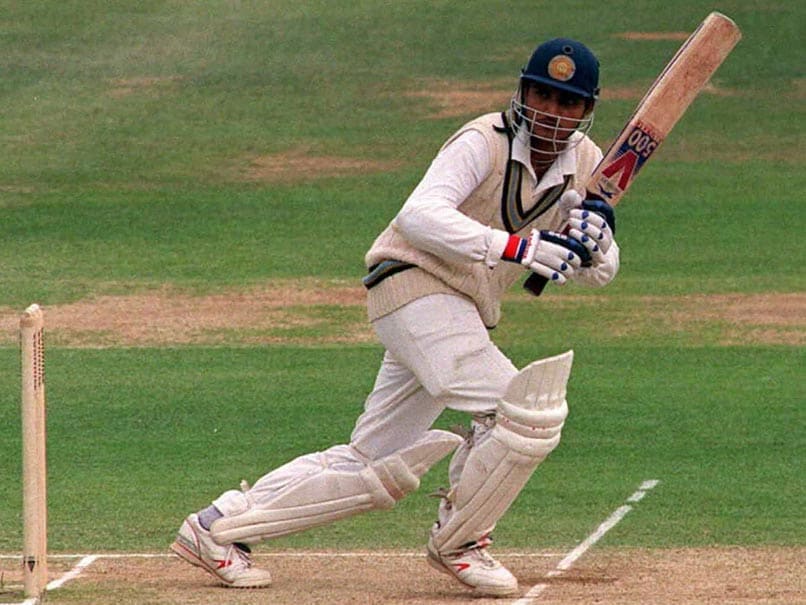 Even after being put under the scanner for his attitude by his critics, Ganguly didn't give up and went on to deliver some great performances in the domestic season during the year 1993-1995. This Eventually made him grab the selector's attention once again and he was selected for the Indian team for the England tour in 1996.
Even though he was not guaranteed to play in the final XI, an illness to Indian opener Navjot Singh Siddhu opened the gates for Ganguly and he made the most of the opportunity by scoring a century on debut. Not only he made 131 runs in that match but he also saved the match for the Indian team in the process. His great run continued in the next match as well and Ganguly played a blistering knock of 136 runs whilst making a grand partnership with master blaster Sachin Tendulkar. This was the time when Ganguly has marked his arrival in the International cricket.
Dominating the Cricket World for the Next 10 years
Even though Ganguly has established himself as a good ODI cricketer in the International arena by the time, he was not been able to repeat the same level of excellence in the test format. Still, this determined and dedicated cricketer never gave it off and went on to make 3 centuries in the 4 test matches that he played against Sri Lanka in 1997.
One of his best performances came against the arch-rivals Pakistan when he bagged 4 Man of the match awards whilst performing on a brilliant note with both bat and ball. This was the same time when Ganguly also played a career-best knock of 183 against Sri Lanka in the world cup 1999 at Taunton. By that time, Ganguly has established himself as one of the best openers for the Indian team along with his partner Sachin Tendulkar.
Sourav Ganguly vs Greg Chappell Controversy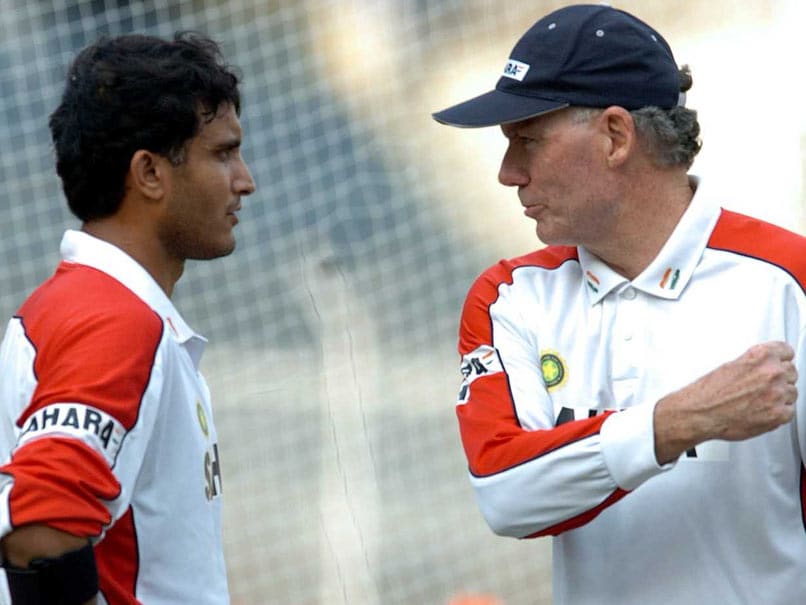 The Ganguly vs Greg Chapell saga can be considered as one of the darkest phases of Dada's career and the same sparked off after an email sent by then Indian coach Greg Chapell to the BCCI got leaked and Chappell deemed Ganguly as "Mentally and Physically unfit "for being the captain of the Indian team. It was also been said that Ganguly is playing the "Divide and rule "policy in the team and the same is impacting the overall performance of the cricket team.
The bad form of Ganguly in International cricket only put more fire into the same drama and he was eventually removed from his captaincy whilst losing his place in the National team alongside. That was the time when Ganguly made a strong statement against this act by scoring a brilliant hundred against the Zimbabwe team before getting dropped from the team afterward.
The Comeback of the "Bengal Tiger"
In West Bengal, they always deem the wounded tiger as most dangerous and the same got repeated in Dada's case. Even though the Indian team tried and tested lots of players to play in place of Sourav Ganguly, none of them could be delivered as per the expectations and that's pushed the selectors to brought back Ganguly back into the team for India 's tour of South Africa. Ganguly made the most of the opportunity and scored d fighting knock of 83 runs in bowling supportive conditions against the South African team.
Ganguly has made a change in his technique and batting style during this time and the same did pay off after he went onto make it big in the International cricket arena in the times to come. Not only dada flourished in batting against the Proteas, but it also went on to bring on some memorable performances in the coming series against Sri Lanka and West Indies. After BCCI sacked Greg Chapell in the year 2007 in the wake of his disappointing run, Ganguly came in full roll and went on to become the second-highest run-getter in test matches after Sachin Tendulkar and also turned out to be the fifth-highest run-scorer in the year 2007.
Getting to the End of His Career
After making it big in the International cricket for over a decade, Ganguly then got involved in politics and he has also been brought on board in IPL for the Kolkata Knight riders franchisee in the inaugural season in 2008. Although his individual performance was on the higher side, his team could be able to live up to the expectation of the franchise and ended up in the lower tier most of the seasons in the process.
Ganguly was eventually sacked from the captaincy of the franchisee and even went unsold in the next season's auction. He was deeply disappointed by this and even though he was taken on board by the Pune warrior's team, the end to his cricketing career was certainly there. Although Ganguly announced his retirement from the test cricket in 2008 during a test series against Australia, he still went on to play in the IPL for some more time. Moreover, he has been honored by the team members in his farewell test and even been given the opportunity to captain the team by then Captain MS Dhoni. As of now, Ganguly is serving as an administrative chief at the Bengal cricket association.
A Captain who Brought Some of the Best Cricketer on Board
Ganguly is been known for his aggression but he has also been a big reason behind the inception of some of the most legendary cricketers like Yuvraj Singh, Harbhajan Singh, Irfan Pathan, Zaheer Khan and Virender Sehwag. Not many people know but Sourav sacrificed his opening slot for Sehwag and if he would have been there, we could have not witnessed all those blistering knocks by Viru in the International cricket.
Apart from that, He was the one who brought Yuvraj and Harbhajan in the team after fighting with the board and this was the same reason why Yuvraj once said that " I can do anything for a captain like Sourav Ganguly".
Controversies in Ganguly's Career
Ganguly went through numerous controversies during his personal and professional life but never ever he has let those marred his dedicated approach towards cricket and life.
Ganguly was heavily criticized for his refusal of becoming the twelfth man and carrying drinks and messages for the fellow cricketers whilst calling it as "not suitable for his status".

After Ganguly showed this attitude, he was immediately dropped from the cricket team and was showered with lots of criticism and questions from everyone around

His rift with then Indian coach Greg Chapell can certainly be quoted as one of the biggest controversies of his cricketing career. This was something which marked his downfall in the international cricket afterward

After KKR dropped Ganguly from Captaincy, both Ganguly and his fans started bashing the coach of KKR John Buchanan for his rudeness and illicit behavior towards the seasoned cricketer.
Quite often during his captaincy days, he got involved in " War of words" with some of the biggest cricketers of his era like Steve Waugh, Shahid Afridi, Ricky Ponting and many more.
Sourav Ganguly Personal life and Getting Married to his Soul Mate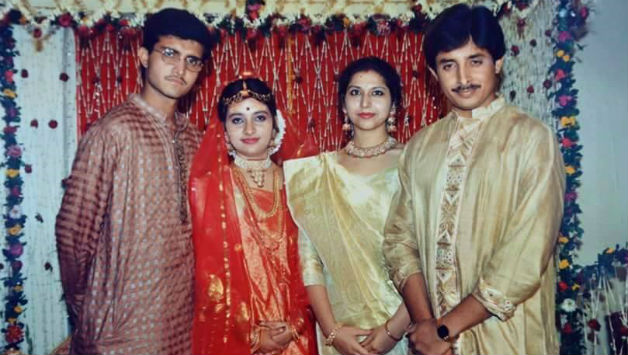 Sourav Ganguly was in love with Dona Roy who was also his childhood crush and a trained classical dancer altogether. Their love life was in full role since their childhood and they both dated each other during that period. Eventually, Sourav tied knots with Dona in a ceremony in 1997 which was a closed affair including only the close family members and friends. They also got blessed with a baby girl.
Apart from cricket, Ganguly is a big football fan and loves to listen to music in his spare time. This left-hand batsman loves to binge on aloo posto and Biryani which are also two of the most famous Indian dishes.
Sourav Ganguly Records, Awards and Achievements
In his celebrate cricket career, Ganguly scored more than 18000 runs in the International cricket arena and with over 11,000 runs to his name, he has been the second Indian to breach the 11,000 runs mark after Sachin Tendulkar. Apart from that, Ganguly still holds the record for being the fastest batsman to reach 9000 runs in the ODI cricket.
Ganguly also won many big honors in his cricket career and the Arjuna award in 1997 along with Padma Shri in 2004 was some of the biggest examples of the same.
Sourav Ganguly Net Worth
Sourav Ganguly was one of the only cricketers who was born with a "silver spoon" in their mouth and that was the sole reason why he was blessed with every basic and luxurious facility at his place only. Whilst he belonged to a rich family altogether, he still has made some good money during his illustrious cricketing career of more than a decade. His estimated net worth stands at $15 million and he has made most of that from his earnings from cricket and related endorsements.
As of now, he lives in a posh bungalow in Kolkata with his family which is worth 7 crores and along with that, he also owns some of the best cars around like BMW, Mercedes, and Audi. As we know his craving for tasty food, he has also opened his own restaurant in Kolkata which is named Sourav's- the food pavilion. Currently, he is serving as the chief of the Bengal Cricket Association and also played a commentator's and a host to some shows after his retirement from international cricket.
Sourav Ganguly to take Over as BCCI President on October 23rd 2019
Sourav Ganguly is set to become the next BCCI president on October 23. The prince of Kolkata also shared a picture of him with his new team in BCCI. The new team features Jay Shah as secretary, Arun Dhumal as treasurer, Jayesh George as joint secretary and Mahim Verma as BCCI vice president.
After filing the nomination, Ganguly stated "Hopefully in the next few months, we can put everything in place and bring back normalcy in Indian cricket,"
Sourav Ganguly has been the ardent fan Jagmohan Dalmiya administration and aspires to emulate his work.
"You know when he (Jagmohan Dalmiya) ran cricket I was a player, so I haven't seen him very closely, how he ran the board and the Cricket Association of Bengal (CAB), but he was very dear to me, still is and will always be.
"If I achieve what he has achieved in terms of administration even 50 percent, I'll think have done a great job," Ganguly concluded.
Please follow and like us:
Summary
Name
Nickname
(
Sourav Chandidas Ganguly
)
Website
Job Title