| | |
| --- | --- |
| Full Name: | Mohammed Shami |
| Nickname: | Shami |
| Profession: | Cricketer (Bowler) |
| Bowling Style: | Right-arm fast-medium |
| Batting Style: | Right Handed Bat |
| Jersey Number: | #11 |
| Team: | India & KXIP |
| Birthday: | 09th March 1990 |
| Age: | 29 Years |
| Birthplace: | Delhi, India |
| Nationality: | Indian |
| Height: | 173 cm, 1.73 m, 5'8″ |
| Weight: | 69 kg, 152 lbs |
| Zodiac Sign: | Pisces |
| Mother: | Not Known |
| Father: | Late Tousif Ahmed |
| Wife: | Hasin Jahan |
| Coach: | Badruddin Siddique |
| Net Worth: | Not Known |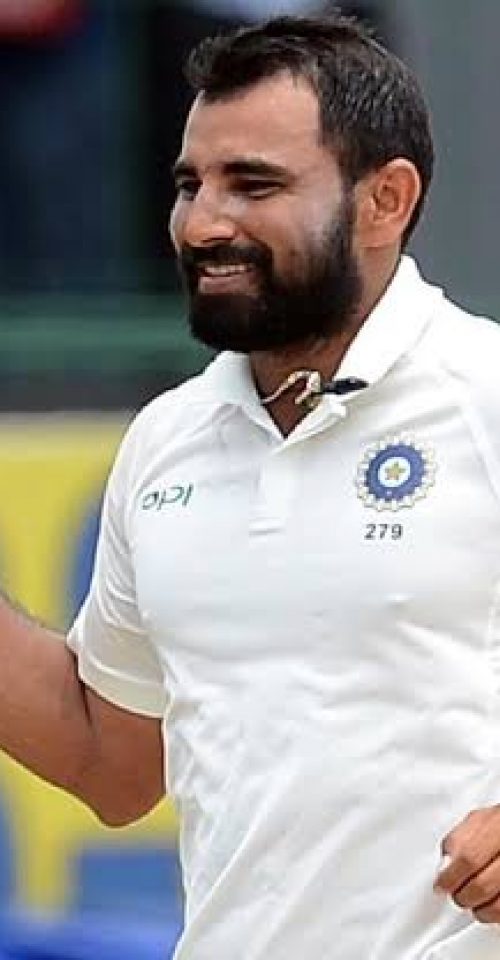 Mohammed Shami Career Stats
Test Career
ODI Career
T20I Career
IPL Career
Test Career
# Batting Career Summary
| Match | Inn | Run | HS | Avg | SR | 50 | 100 | 200 |
| --- | --- | --- | --- | --- | --- | --- | --- | --- |
| 49 | 64 | 497 | 51 | 11.3 | 76.82 | 1 | 0 | 0 |
# Bowling Career Summary
| Match | Inn | Run | Wkts | Eco | Avg | SR | 5w | 10w |
| --- | --- | --- | --- | --- | --- | --- | --- | --- |
| 49 | 94 | 4925 | 180 | 3.32 | 27.36 | 49.43 | 5 | 00 |
ODI Career
T20I Career
IPL Career
Quite recently, if there's one bowler who has made a grand comeback into the International cricket for the Indian team after being written off due to injuries and bad performances, it has to be Mohammed Shami. Mohammed Shami has not only came out as the standout performer in the recently concluded England and Australian series but also made a perfect comeback into the Indian ODI team after staying out for a while.
Mohammed Shami is one of those rare bowlers in the International cricket arena, who has shown his brilliant skills with deadly pace and swing bowling all around and threatened even the most skillful batsman on the cricket field.
Mohammed Shami Personal Info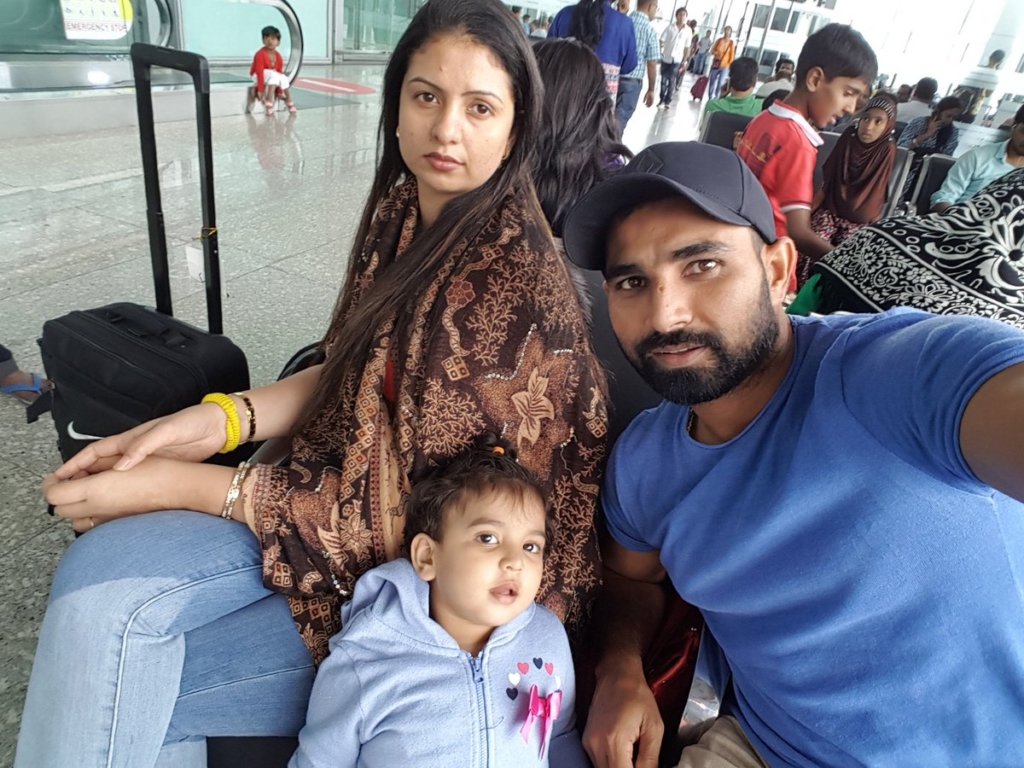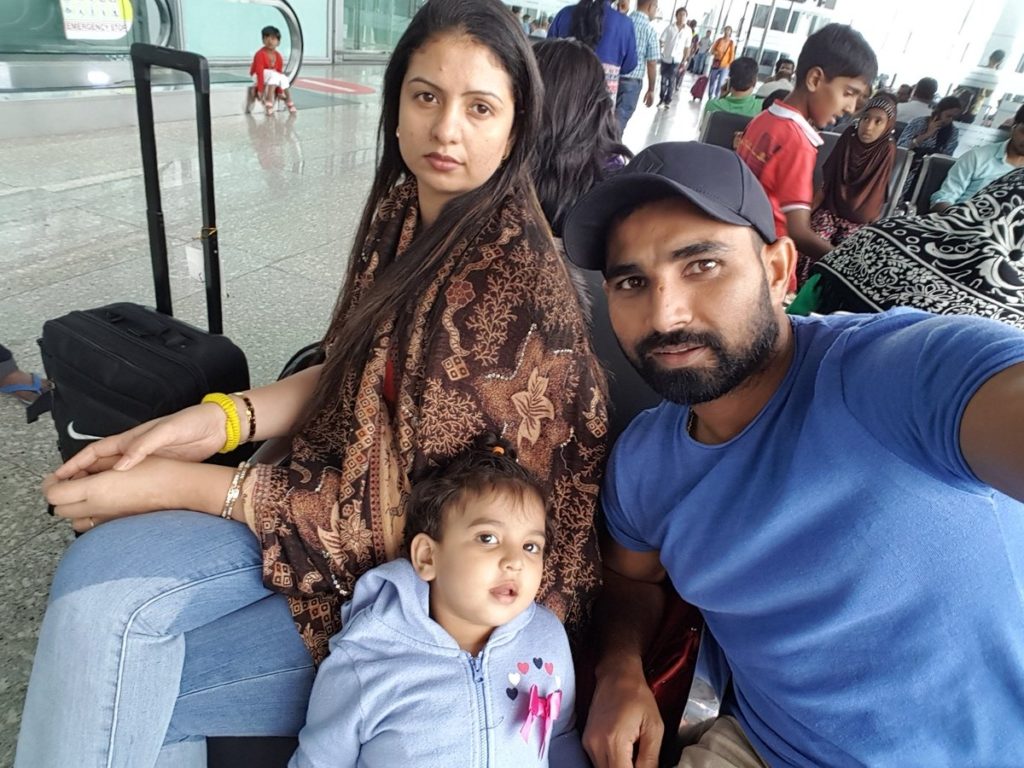 Whilst Shami got married to his girlfriend and an Indian model Hasin Jahan on June 6, 2014, he also got blessed with a daughter named Aira in July 2015. Moreover, after having a few years of happily married life, his wife lodged an FIR against him and his family on 9 March 2018 on the grounds of domestic violence and adultery.
Though he has been alleged of an attempt to murder and rape by his wife in the FIR, the biggest revelation came in terms o the fact that he allegedly fixed a match whilst getting involved with a girl from Dubai. As a result, he has been withheld from his national team contracts in the wake of all the inquiries against him and while he came out clean in the investigation process, he was deemed cleared by BCCI to get along with his cricket for the country.
Mohammed Shami Early Day's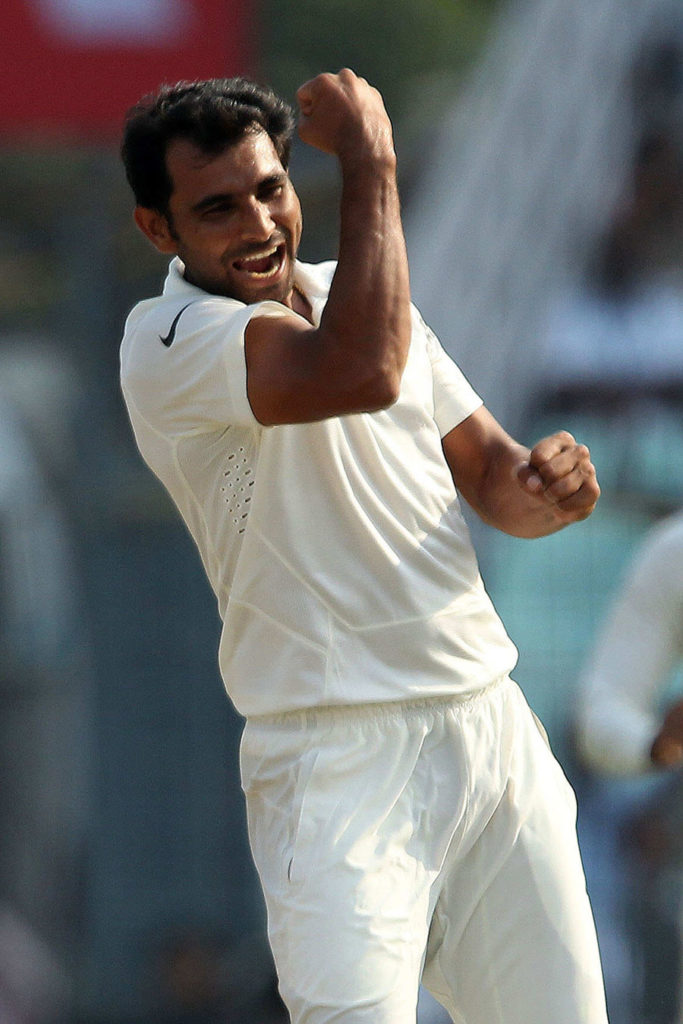 Mohammed Shami was born on 3 September 1990 in Sahaspur village of Amroha, Uttar Pradesh and not many people know that his father Tousif Ali, who was a farmer, was also a fast bowler at his youth. Along with Shami, the family got a daughter and three brothers and all three of them have pursued their dreams of becoming a fast bowler during their times.
It was his father only, who identified his bowling skills and that's why he took him to Badruddin Siddique, a cricket coach in Moradabad who used to stay at a distance of around 22 kilometers from his village. Talking about his skill set, Badruddin Siddique has praised him in one of his statements whilst saying, "When I first saw Shami bowling in the nets at an age of just 15 years. I knew that this guy is something special and that's why I decided to rain along with me for the trials of the Uttar Pradesh team. We don't currently have club cricket in UP and that was a big challenge upfront for both of us but he along with all his dedication and sheer hard work has proved himself all along. He missed the trials due to some politics at that point in time and we have been told to come over next year. I knew that there would still be some issues with his selection next year so I asked his parents to take him to Kolkata and give trials from there only".
Whilst Mohammed Shami has missed the chance of getting selected for the UP team, he was asked by his coach to go to Kolkata and pursue his passion for cricket from there. Shami started playing form the Dalhousie Athletic Club. It was there only when he caught the eyes of former Bengal cricketer and administrator Debbrata Das and he got impressed with his talents at first go only. He then brought Shami to his club at an initial contract amount of RS 75000.
Whilst Shami didn't have a place to stay, das took him to his own place and from there only, and his journey towards cricket got kick-started. Although Shami didn't get selected for the U22 team of Bengal, he kept on delivering with his valiant efforts towards his local team Town club. This was where Das tried to convince one of the selectors, Samarian Banerjee, to take a look for his bowling and even Banerjee got impressed by seeing his bowling skills and got him selected for the Bengal under -22 team.
Even Debbrata Das heaped all the praises for him whilst saying, "Shami was never about money and all he was passionate about was his aim towards hitting the stumps. Ever since I saw him bowling, most of his wickets have come against as 'Bowled' and he loves doing that day in day out for his team. He is that kind of bowler who loves to bow with that upright seam and that is where he has come out as a standout performer for his team many times".
After getting highly impressed out of the bowling skills of Shami, das sent him to the famous Mohan Bagan club where he did bow to the former Indian captain Sourav Ganguly in the nets and laid a big impact on the famous Indian player at his first go. Getting highly impressed out of his skills and talent, Sourav asked the selectors to take special care of him and Shami paved his way thereafter to the Bengal Ranji squad.
Mohammed Shami Domestic Career
Whilst Mohammed Shami did make his debut in the Ranji cricket for the Bengal team, he caught everyone's eyes by picking up three wickets in his debut match against the team of Assam. After having a great run in the Ranji season for the Bengal team, he was then selected for India A squad for the west indies team in 2012. It was within that match only when he shared a crucial partnership of 73 runs with his fellow teammate Cheteshwar Pujara which proved as a match-winning partnership for the India A team eventually.
One of his notable performances came against the team of Hyderabad in the Ranji trophy season 2012 when he took 4 wickets for 36 runs and 6 wickets for 71 runs in the same match and rattled the Hyderabad batting order with his lethal bowling upfront. He also played a handy knock of 15 runs out of 6 balls he faced in the second innings and made his team win the match eventually. He then went to grab a hattrick in the match against Madhya Pradesh at the Holkar stadium and despite his impressive 11 wickets in the match, his side lost the match by 138 runs.
Mohammed Shami International Career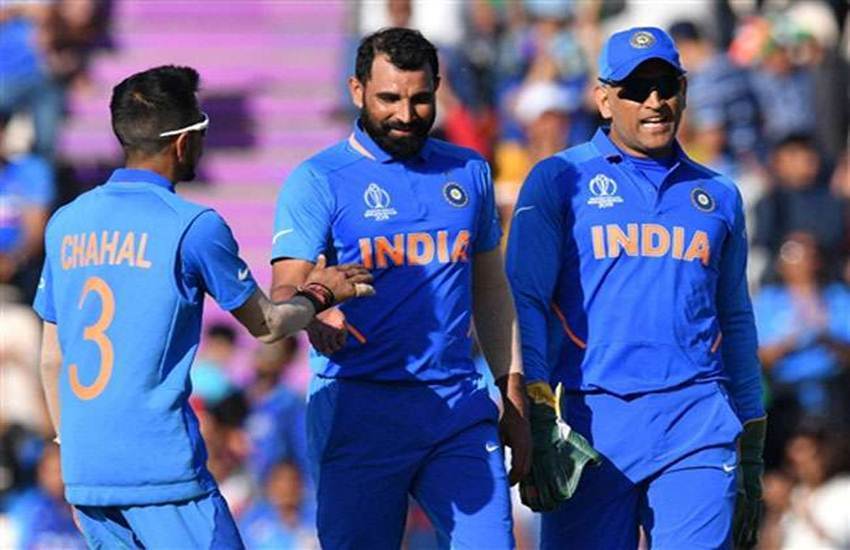 Mohammed Shami has impressed everyone by now in the domestic circuit and his good run earned him a call up for the National Team in the year 2013 whilst he replaced his own Bengal teammate Ashok Dinda for the squad playing against the Pakistani team.
Within his debut match for the team, Shami left a good impression with his 1 wicket and just 23 runs out of the quota of 10 over which also proved to be crucial in his team's victory by 10 runs in a low scoring match. He was then even selected for Australia's tour as well and whilst warming the bench for the first 3 matches, he has finally been given a chance in the fourth match where he took 3 wickets for his team. Shami then made his test debut against his home crowd at Eden Gardens in Kolkata and not only he rattled the west indies team by picking up 4 crucial wickets in his first match, but he also went on to become the first Indian bowler to pick up 9 wickets within his debut test match.
#Debut: Shami then found a place in the Indian squad for the New Zealand tour and he again came out with his brilliance whilst picking 11 wickets in total from the same series. It was by March 2014, when he played against the team of Afghanistan and became the second-fastest Indian bowler to reach the 50 wickets milestone and also turned out to be the highest wicket-taker I the series in the process. It was during the England tour in 2014 when he came out to be the best bowler for the Indian team and whilst the team hasn't been able to avoid the defeat in the Test series, they won the ODI series 3-1 mainly due to the heroics of Mohammed Shami with 8 wickets in his kitty.
#2015 World Cup: Mohammed Shami has had a great start in his first world cup match only and whilst the Indian team was playing their arch-rivals Pakistan in their first match only, Shami picked 4 wickets in his 10 over's whilst making his team win the match in the process. Again he picked up 2 wickets in the second match against South Africa and one of his special performances came against West Indies where he bagged the man of the match award for his figures of 8-2-35-3.
Although India lost to the Australian team in the semis, Shami did pick 17 wickets in total for his team and came out to be one of the positives for them in the whole tournament. One of his notable performances came recently against the New Zealand team where he has grabbed the man of the series award for picking 9 wickets in the 4 matches that he has played so far.
#Injuries: Mohammed Shami did have a bad knee all along with his career and the same problem occurred during his world cup stint with the national team in 2015. Although he wasn't in his 100%, he still went on to play all the matches for his team whilst being on painkillers all the time. He further underwent surgery for the same and this kept him away from cricket for some good time.
Mohammed Shami IPL Career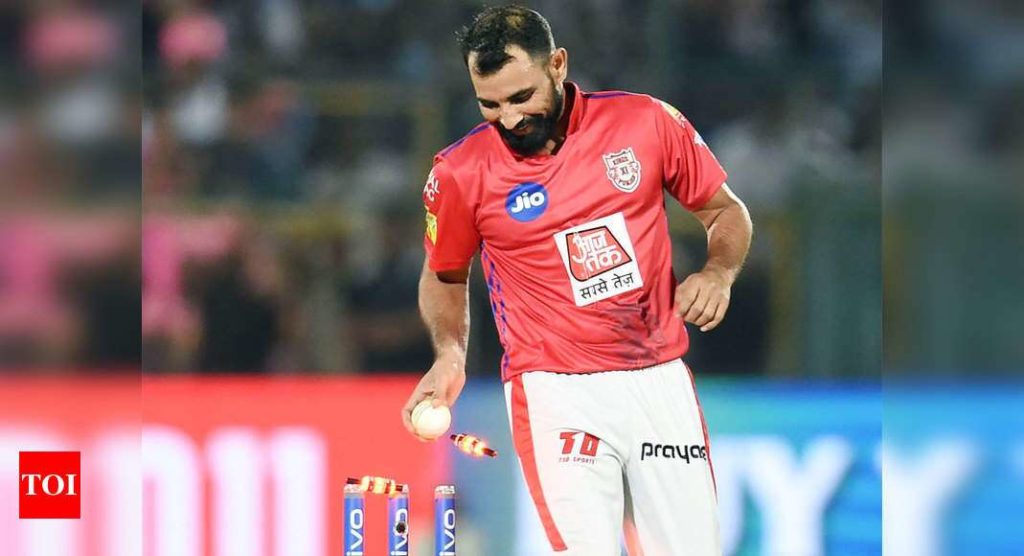 Mohammed Shami got drafted by the Kolkata Knight Rider's team in the 2011 season and although he played only a few of the matches, he still was bee retained by the franchise for the next season. This was the time when the KKR team has been coached by Pakistani legend Wasim Akram and Shami learned a lot of bowling skills under his supervision only.
He was then been bought by the Delhi Daredevils team for 4.25 crores in the wake of his brilliant performances in the test series for India. He still struggled with his injury concerns and only played a few of the matches whilst his team did have a bad run in the IPL tournament. He was still been retained by his franchise for the next season as well and whilst the DD team didn't perform up to the mark, he went on with his bowling with great speed and aggression in the process. Recently, he has just been drafted into the KXIP team after they bought him in the IPL 2019 auction.
Unknown Facts of Mohammed Shami
Shami has been from a family of fast bowlers and his father Tousif Ali was a fast bowler in his youth. Moreover, all his three brothers also wanted to become a fast bowler.

Whilst he didn't get a chance to play for his state team of UP after getting disqualified from the Trials, he shifted to Bengal to pursue his dreams.

Shami has been that one bowler from the lot, who have gained expertise in getting the ball Reverse swing in even-odd conditions.

Earlier he has been known as the name "Shami Ahmed" but that was been later corrected as Mohammed Shami.

He is one of the only bowlers to bag a fifer on his debut match. He achieved this record in a test match against west indies at Eden garden.
Mohammed Shami Achievements
Shami has been the second fastest Indian bowler to bag 50 wickets in the ODI format.

He is the only Indian bowler to win two back to back the man of the matches' award in New Zealand.
Mohamed Shami gets his most of the earnings from his contract with BCCI and his IPL franchise Kings XI Punjab who have recently roped him for an auction price of around 4.8 crores. Moreover, his current net worth is approx $1.1 million and he is about to see a big jump in the same with an up-gradation there on the cards from the BCCI in his contract.
He also did a brand endorsement for many famous brands like Pepsi, Oppo, Vijaya bank and so on.