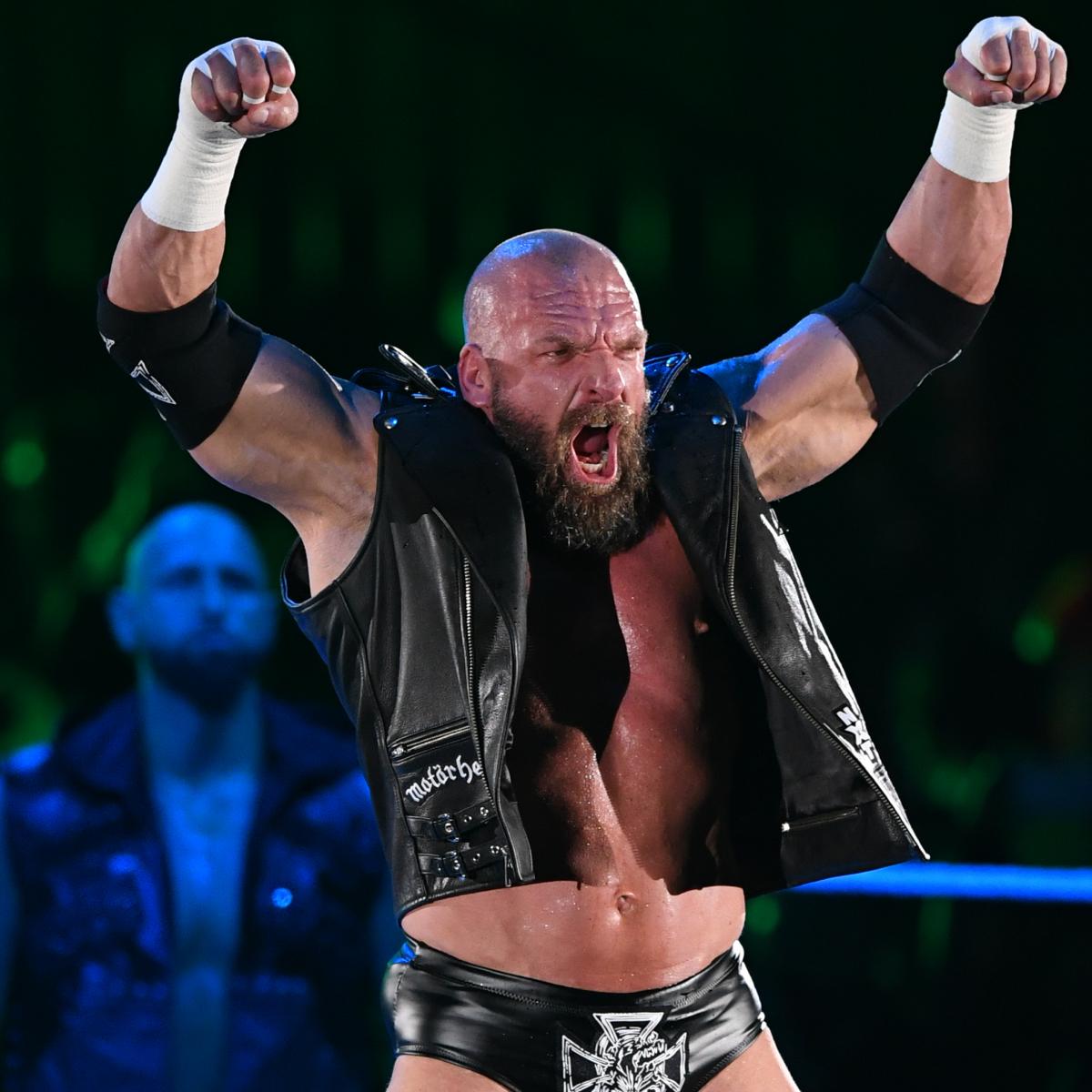 When it comes to Wrestlemania season, we think of wrestlers from the past to appear once again to stand by the tagline 'The Showcase of Immortals'. Since the beginning of 2020, WWE Universe witnessed the returns of some legendary superstars like Edge, Goldberg, John Cena, and The Undertaker. Match cards have already started taking shape for 'The Grandest Stage of them all, however, the question burning from quite a sometime is, when will 'The Game' make his return to the ring.
There is no doubt in anyone's mind that Triple H has done it all in WWE, whether it is about being a wrestler or a businessman, he earned everything from beginning to the end. Popularly known as 'Cerebral Assassin', Paul 'Triple H' Levesque has locked horns with some biggest legends in WWE that includes The Rock, Shawn Michaels, John Cena, Stone Cold, The Undertaker, Randy Orton and many more. However, if reports are to be believed, we might miss Triple H for Wrestlemania 36, as he is busy performing his backstage duties as the COO of the company. Two months have already been over and Wrestlemania match cards are in the making, but there is no such storyline that started from Triple H's end.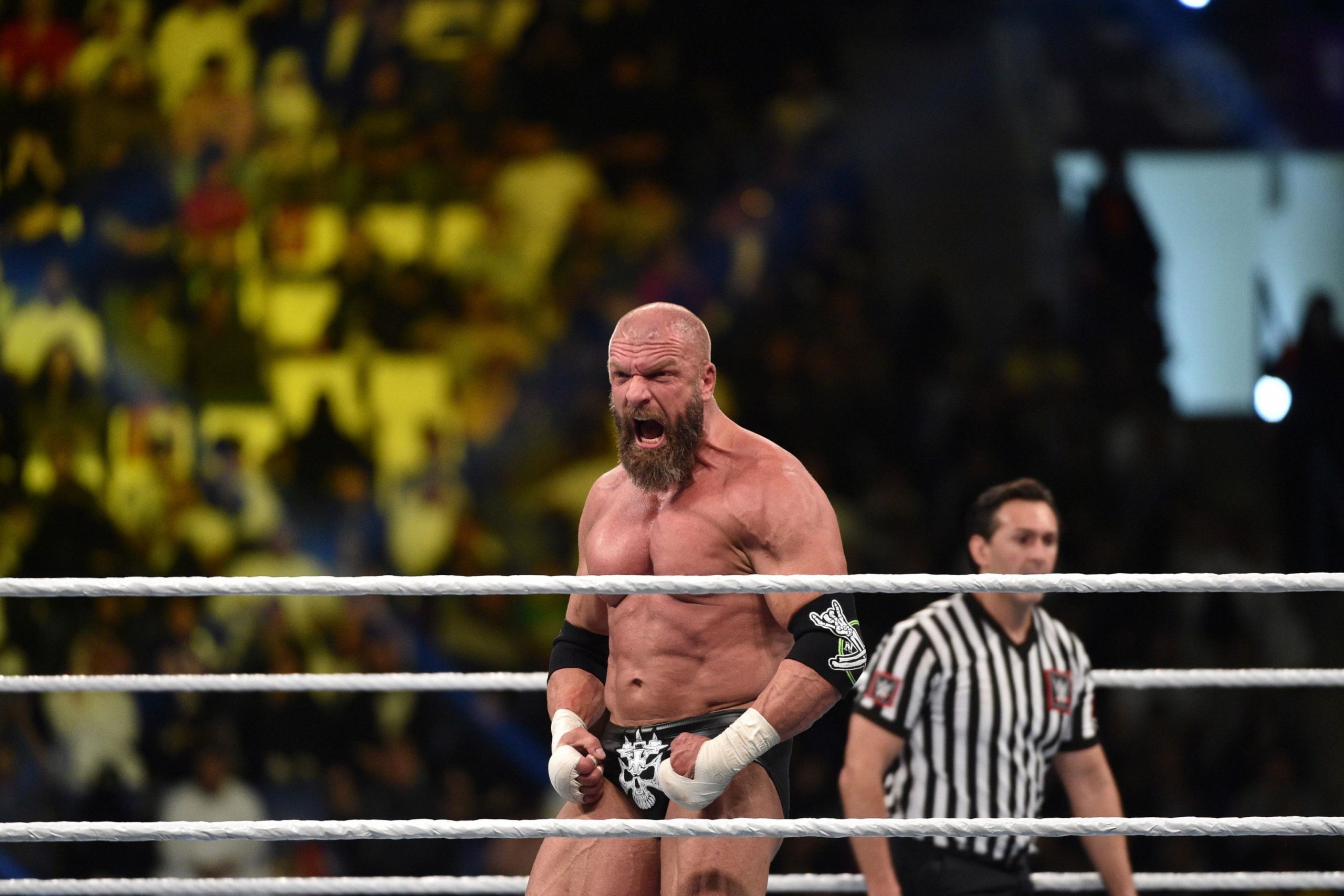 This will be the first time since WrestleMania 23 that the 14-time world champion won't be seen wrestling in this grandeur. WWE has already booked multiple bigger star performers like Goldberg, Brock Lesnar, John Cena, which must be the reason why he won't be needed this time around. Last year, Triple H fought his old mate and rival Batista, where he took the victory.
Post his Wrestlemania match, The Game's last televised match was Super ShowDown 2019, where he lost to Randy Orton. Since then, WWE Universe did not see Triple H wearing wrestling gears at any special WWE event indicating that Triple H has sidelined himself delivering his iconic Pedigree and Spine Busters to his opponents.
Triple H has had an incredible wrestling career and legacy behind where he was involved in several iconic Wrestlemania matches against Jericho at Wrestlemania 18, Batista at Wrestlemania 21 & 35, John Cena at Wrestlemania 22, The Undertaker at Wrestlemania 27 & 28 and Randy Orton at 25th Anniversary of Wrestlemania.
In his recent interview, he was asked if he is going to wear his wrestling gears for Wrestlemania 36, on which he said that he is so much busy as a COO that he hasn't thought of stepping into the ring as a competitor, but if things work out, he will surely be seen battling someone at Wrestlemania. However, now his long-time absence for Monday Night Raw building up the rumor that he won't wrestle at Wrestlemania 36.
Since joining WWE about 25 years ago, Triple H has only missed two WrestleMania and both were due to injury. WWE has lots planned in the coming time, and Triple H will have his hands full. And, he has to take care of NXT Takeover. On the other side, Triple H has had the greatest Wrestlemania matches in the recent past where he defeated Sting at Wrestlemania 31 and then lost in the main event of WrestleMania 32 to Roman Reigns for the WWE Championship. He then lost to Seth Rollins at Wrestlemania 33 and later lost to Kurt Angle & Ronda Rousey at WrestleMania 34, where he teamed up with his wife Stephanie Mc Mahon.
Putting a light Triple H's illustrious career, he is the 14-time world champion, five-time Intercontinental Champion, a three-time world tag team champion, and one Unified WWE Tag Team Championship and a two-time European Champion. He is also a two-time Royal Rumble match winner and a King of the Ring tournament winner. He is also a second Grand Slam champion.
With 35 days until WrestleMania 36, WWE is starting to announce some of their dream matches that include Brock Lesnar vs Drew McIntyre for WWE Championship, Goldberg vs Roman Reigns for WWE Universal Championship, John Cena vs The Fiend, Rhea Ripley vs Charlotte Flair for NXT Women's Championship and many other unexpected and exciting matches are yet to be announced in coming weeks.
WrestleMania 36 is the upcoming 36th professional wrestling pay-per-view for their Raw, SmackDown, and NXT brands. The event will take place on April 5, 2020, at the Raymond James Stadium in Tampa, Florida.