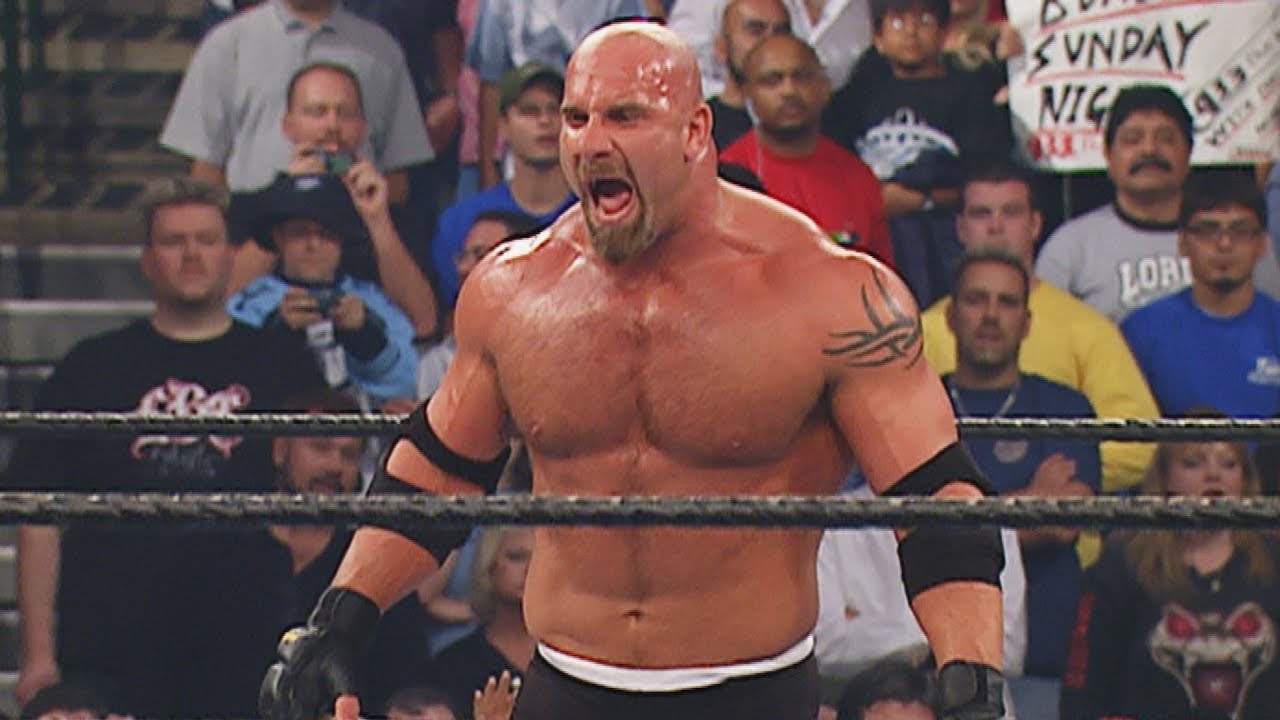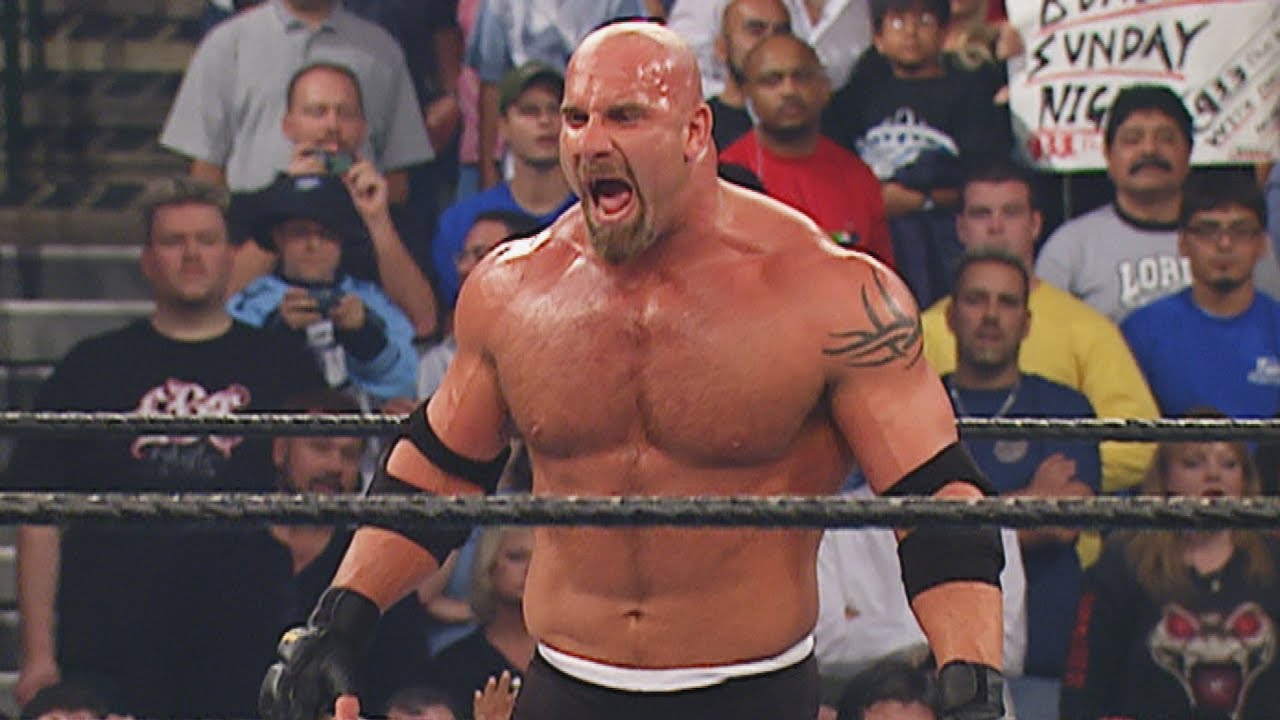 Goldberg Biography: When we talk about Edge, Rhyno, Roman Reigns & The Big Show, the only thing that put them all together is Spear. 'Spear' known as one of the most devastating moves in all sports entertainment may have belonged to other competitors also, but the real 'Spear King' in the history of professional wrestling is one man i.e., William Scott Goldberg popularly known as Goldberg in pro- wrestling platform.
William Scott Goldberg is a professional wrestler, actor, former football player, and former mixed martial artist color commentator, currently signed to WWE. He is undoubtedly known as one of the greatest in-ring performers of all time with his glory spread all around in different wrestling formats such as WCW and WWE. As an actor, Goldberg worked in various films and television shows, including Universal Soldier: The Return (1999) and Family Guy.
Goldberg holds a golden career in professional wrestling followed by his dominance in WCW with a lengthy undefeated streak in singles competition from 1997 to 1998. Goldberg became a one-time WCW World Heavyweight Champion, two-time WCW United States Heavyweight Champion, and one-time WCW World Tag Team Champion with Bret Hart. Along with Hart, he is the fifth WCW Triple Crown winner. He also spent his wrestling career with All Japan Pro Wrestling (AJPW) between 2002 and 2003 and for WWE between 2003 and 2004, and became one-time World Heavyweight Champion.
The World Wrestling Entertainment marked his return in 2016 where he defeated The Beast Brock Lesnar in just one minute and twenty-six seconds. Later, he became defeated Owens to win the Universal Championship at Fastlane, however, Goldberg lost his title to Lesnar at Wrestlemania 33. WWE inducted Golberg as the headliner of the WWE Hall of Fame class of 2018.
Early Life
Goldberg was born on December 27, 1966, in Tulsa, Oklahoma. As a sports lover, Golberg is fond of playing football hence he bagged a scholarship to play for the University of Georgia Bulldogs football team where he served as a defensive tackle. He also played for Los Angeles Rams in 1990 for NFL season, and later associated with the CFL Sacramento Gold Miners and Atlanta Falcons from 1992 to 1994. Goldberg also worked as a bouncer at the age of 16. Goldberg began powerlifting and mixed martial arts training during his initial days. Along with a career in football, Goldberg began his training at the World Championship Wrestling (WCW) Power Plant. He held an undefeated streak during his wrestling period from 1997 to 1998.
Personal Life
Bill Goldberg resides in Bonsall, California with his wife Wanda Ferraton, a stunt performer and a son named Gage. He married on April 10, 2005. Having a strong wrestling background behind, Goldberg has opened the Extreme Power Gym Muay Thai and amateur boxing training facility in Oceanside, California. Goldberg's mother, Ethel, is a classical violinist, while his father, Jed, who was an obstetrician and gynecologist at Harvard University.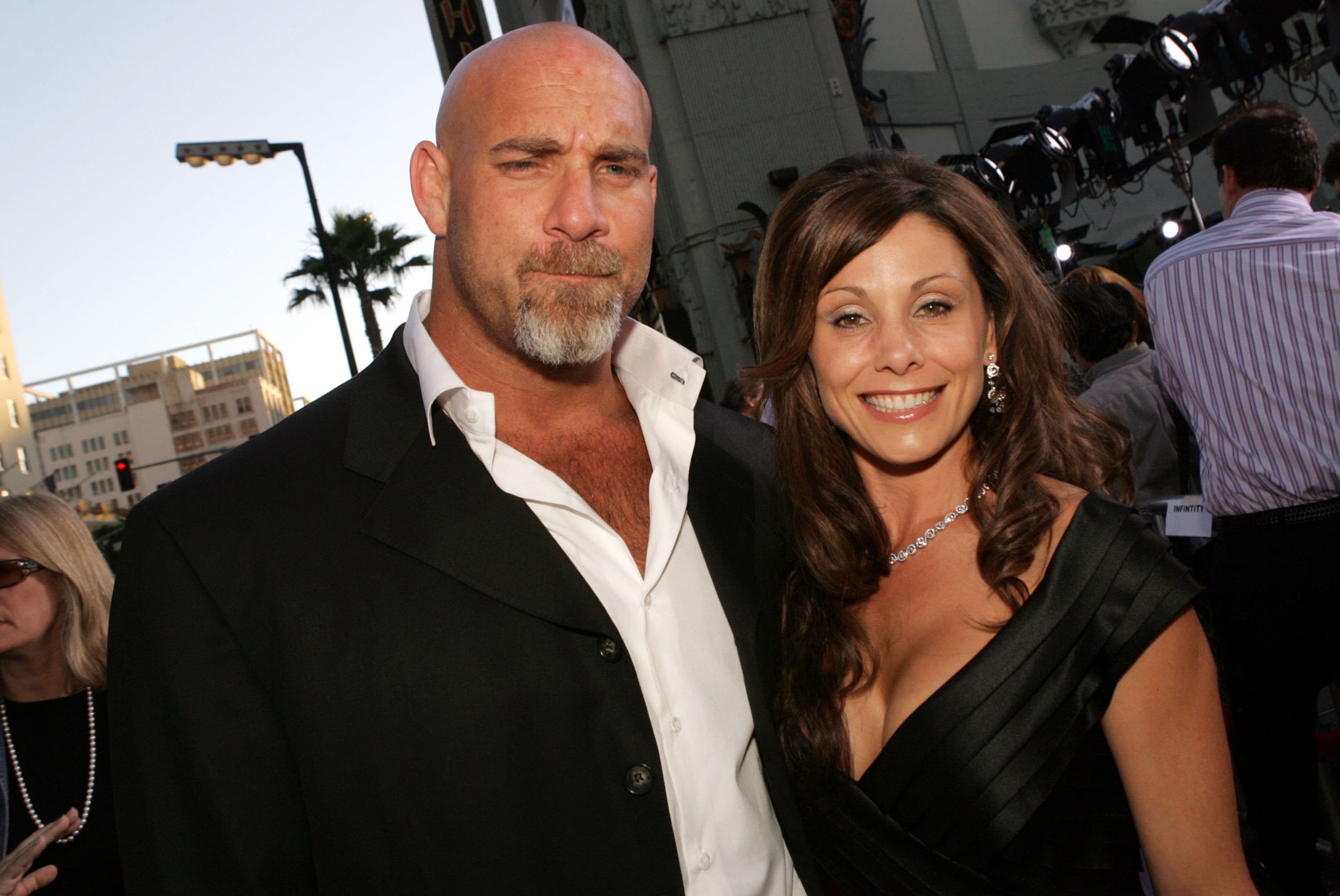 Goldberg loves collecting cars and is particularly fascinated with vintage cars. He owns 25 vintage cars, including a Plymouth Hemi Cuda Convertible, Shelby Cobra 427, and a Mustang Boss 429 "Lawman". Goldberg was out of action from WCW in the past after having a scar on his forearm, forced him to undergo a surgery.
On to his social platform, Goldberg is an animal welfare advocate and an American Society for the Prevention of Cruelty to Animals (ASPCA) spokesman. He addressed the United States Congress to raise awareness of illegal animal fighting.
Goldberg Professional Life
Goldberg started his career into football during the early phase of his profession. Goldberg bagged a scholarship to play for the University of Georgia Bulldogs football team where he served as a defensive tackle. He also played for Los Angeles Rams in 1990 for NFL season, and later associated with the CFL Sacramento Gold Miners and Atlanta Falcons from 1992 to 1994.
In the year 1995, he was selected with a team named Carolina Panthers, however, never got a chance to play a single game. Later, he was forced to end his football career after he tore his lower abdomen off his pelvis. Goldberg turned his head towards wrestling and started his training into powerlifting and mixed martial arts. He started his training at WCW Power Plant. Goldberg made his in-ring debut with Nitro by defeating Hugh Morrus. With his first-ever victory in pro-wrestling, Golberg never turned back and defeated his fellow WCW wrestlers in the range of 1–2 minutes.
Billy Goldberg rose to the fame in very less time and WCW started counting Goldberg's back to back victories on television as he continued to climb up the ranks. Goldberg made his pay-per-view debut at Starrcade defeating Steve McMichael. At one point in his career, he had adopted the catchphrase "Who's next?" due to his rapidly expanding winning streak.
After conquering the United States Heavyweight Championship, he defended the title successfully. Goldberg began his feud with New World Order leader Hulk Hogan for the WCW World Heavyweight Championship. He later defeated Hogan to become the WCW World Heavyweight Champion. Goldberg and Page began a feud with each other over the championship. At Halloween Havoc, Goldberg defeated Page to retain the title. According to Goldberg, his match against Page was the favorite match of his career. Goldberg's win record at WCW events from 1997 to 1998 hasn't been confirmed, however, it is believed that 173–0 is an inflated number.
In the long span of a wrestling career, Goldberg had several feuds with top wrestlers like Bret Hart, Kevin Nash, New World Order group that includes Hogan, Nash, and Hall and Lex Luger for the WCW championships.
In 2002, Goldberg served as color commentator in mixed martial arts (MMA) promotion Pride Fighting Championship. He also participated in MMA training sessions.
After WCW was sold to the WWF in March 2001, Golberg made his debut in WWE ring for the first time in 2003. His first pay-per-view was at Backlash against The Rock, who was destroyed by Berg with three spears and a jackhammer. One of the most iconic rivalries Goldberg has ever dealt was with The Game Triple H for the World Heavyweight Championship. Both the iconic figures battled in an Elimination Chamber match with Randy Orton, Shawn Michaels, and Jericho, however, Triple H pinned Goldberg to retain his title. Triple H was later defeated by Goldberg at Unforgiven to become the world heavyweight champion for the first time in WWE. The rivalry continued between the two leading their match at Survivor Series for the title, however, Triple H lost the match despite interference from Evolution. At Armageddon, Goldberg lost the title when Triple H pinned him after interference from Evolution and a chokeslam from Kane, thus ending his reign at 84 days.
During his tenure in the WWE, he had a legendary feud with Brock Lesnar. Both the wrestling bulls locked horns for the first time at WrestleMania 20 with Austin serving as special guest referee. His devastating jackhammer on Lesnar made his ways to the victory at The Grandest Stage of them all Wrestlemania.
After a long gap of 12 years, Goldberg returned to the WWE in 2016 to challenge Lesnar for one more match at Survivor Series. Goldberg defeated Lesnar in one minute and twenty-six seconds put the WWE Universe into shock. Later, he became the Universal Champion by defeating Owens at Fastlane. However, Goldberg was defeated by Lesnar at Wrestlemania 33 for the championship.
For his outstanding contribution in the world of professional wrestling format, WWE inducted him as the headliner of the WWE Hall of Fame class of 2018.
Berg returned to the squared circle in 2019 against The Phenom Undertaker, however, he was defeated by the Taker. At Summerslam, Goldberg defeated Ziggler in a singles match competition.
Golberg has been involving in films while working for WCW in 1999. He acted in several films like Universal Soldier: The Return, Happy Madison, Half Past Dead 2 and even appeared on the ninth season of Donald Trump's reality series The Celebrity Apprentice.
He also appeared on a knife-based action show called Forged in Fire: Knife or Death, as a host, on History Channel.
Goldberg Honors
WWE Hall of Fame (Class of 2018)
Comeback of the Year in 2016
Inspirational Wrestler of the Year in 1998
Rookie of the Year in 1998
Ranked No. 2 of the 500 best singles wrestlers in the PWI 500 in 1998
Ranked No. 75 of the top 500 singles wrestlers of the PWI Years in 2003
Goldberg Achievements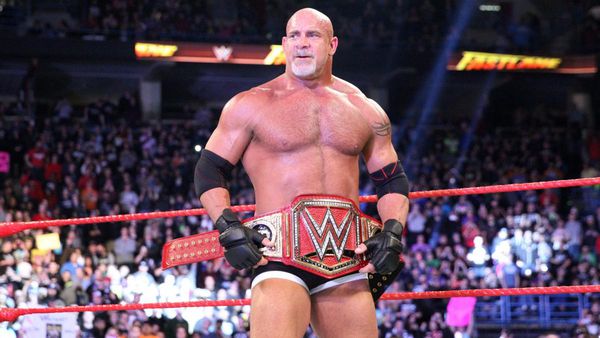 Goldberg is a one-time WCW World Heavyweight Champion
Goldberg is a two-time WCW United States Heavyweight Champion
Golberg is a one-time WCW World Tag Team Championship with Bret Hart
Goldberg is the Fifth WCW Triple Crown Champion
Goldberg is a one-time World Heavyweight Champion
Goldberg is a one-time WWE Universal Champion
Goldberg became the pre-order bonus player for WWE 2K17 video game
Goldberg Physical Measurements
Goldberg Height: 193 cm
Goldberg Weight: 129 kg = 285 lbs
Goldberg Eye Color: Blue
Goldberg Hair Color: Bald
Goldberg Personal Information
Full Name: William Scott Goldberg
Age: 52 years
Date of Birth: December 27, 1966
Hometown: Bonsall, California, U.S
Zodiac: Capricorn
Religion: American
Goldberg Education
Highest qualification: Graduate
School: Tulsa Edison High School
Favorite Celebrities & Other Favourites
Favorite wrestler: Hulk Hogan
Favorite artist: Ricky Martin
Favorite actress: Angelina Jolie
Hobbies
Playing football & video game
Favorite Food: protein shake, oatmeal, strawberries, etc.
Dream Holiday Destination: Australia
Favorite Color: Black
Goldberg Net Worth
The veteran Wrestler has an estimated Net Worth of $14 million
Goldberg Controversy
Not a Controversial career
Goldberg Social Media Profiles
Facebook: https://www.facebook.com/Bill-Goldberg-631659776893485/
Twitter: No official Twitter handle https://twitter.com/Goldberg
Instagram: No official Insta handle https://www.instagram.com/goldberg95/?hl=en