When we talk about the modern era of World Wrestling Entertainment, there is a bundle of names starts clicking in our minds, however, in the last 7-8 years, WWE Universe has probably witnessed the new faces in the pro-wrestling business taking the torch from wrestlers belonged to Attitude Era. In all those names, there is one athlete, whose golden chapter was started in 2014 and became one of the most decorated superstars of the current generation. WWE Universe loves him as The Architect, King Slayer, Beast Slayer but he will always be remembered by his name Seth Freaking Rollins in WWE History.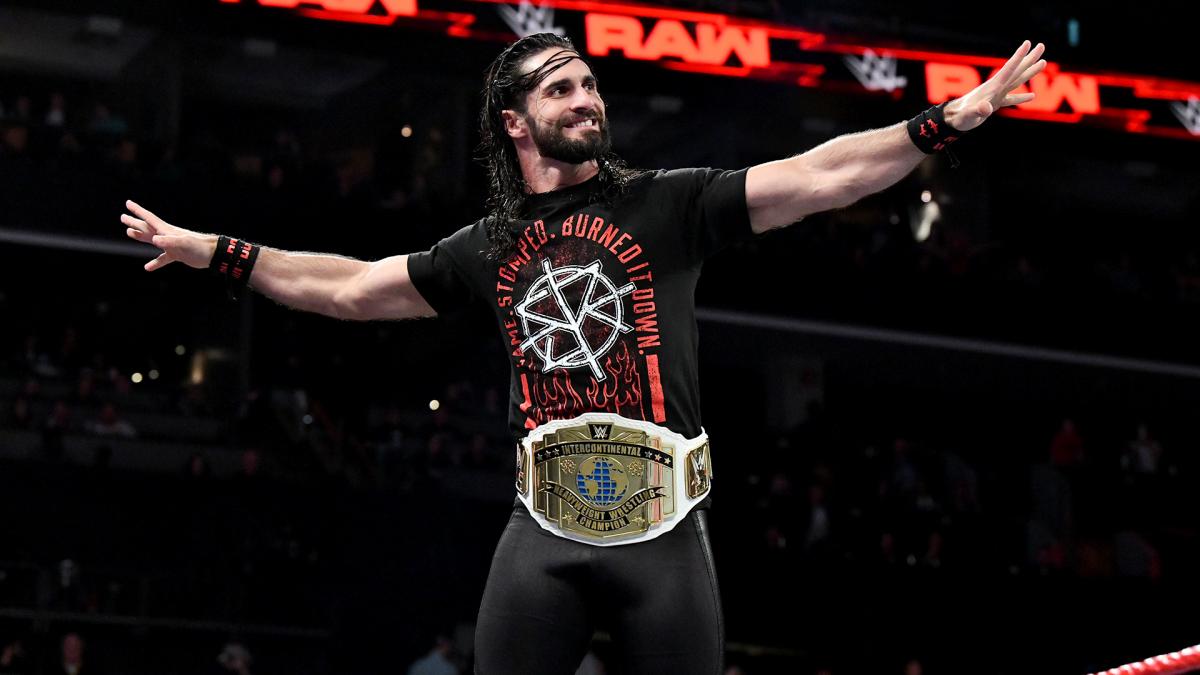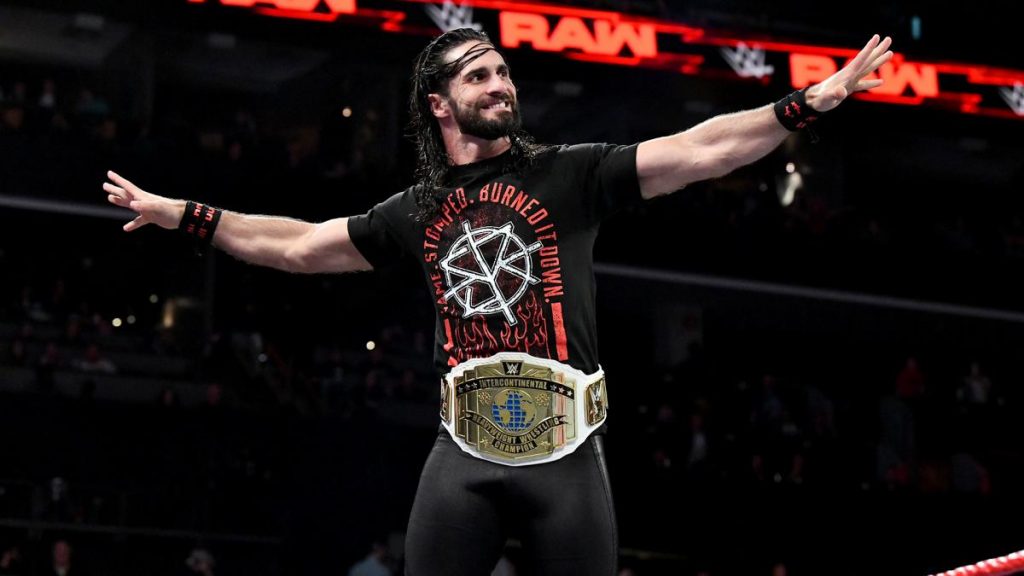 Colby Lopez, better known by his in-ring name Seth Rollins, is a popular professional wrestler working with World Wrestling Entertainment. Rollins rose to the fame in-between 2014-15 with the help of Triple H and became Money in the Bank winner and later cashed in his contract during The Beast Brock Lesnar and Roman Reigns' WWE World Heavyweight Championship match, turning it into a triple threat match and pinned Reigns to win the WWE title for the first time in his career.
During his reign as a WWE Champion, Rollins successfully defended his title against big names in the business that John Cena, Kane, Brock Lesnar, Sting and many more. Rollins also defeated Cena in a Winner Takes All match at SummerSlam for both the WWE World Heavyweight and the United States Championships after interference from Jon Stewart. With the win, Rollins became the first and only wrestler to hold both championships simultaneously.
In November 2015, Rollins had a knee injury in a match against Kane while executing a sunset flip powerbomb on him. His injury forced him to vacate the title and took him out of action. His feud with Triple H from 2016-17 till Wrestlemania 33 along with his ongoing brawl with Brock Lesnar for WWE Universal Championship at SummerSlam put him in a category of the fan-favourite star.
Early Life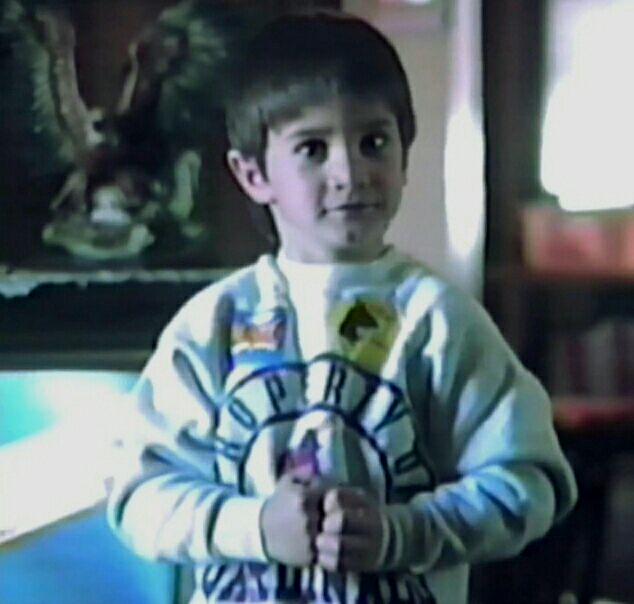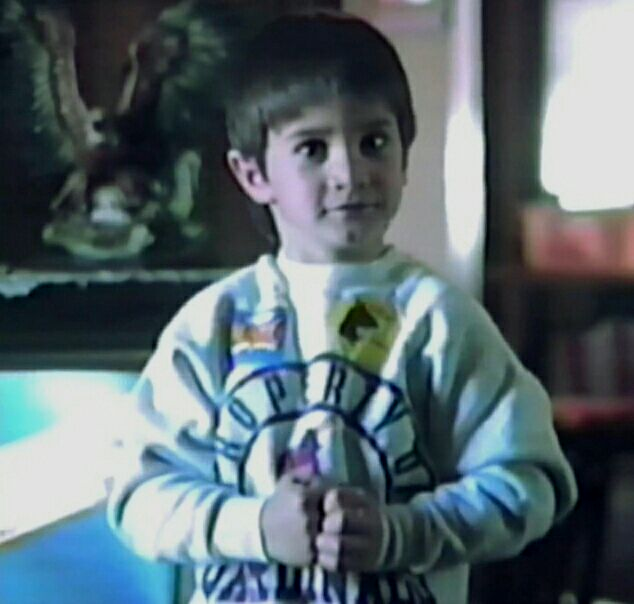 Colby Lopez as Seth Rollins was born on May 28, 1986, in Buffalo, Iowa. Rollins was raised by his stepfather Lopez. He was very shy and introvert in his initial years. Since his childhood, he always wanted to be a professional wrestler hence his dreams landed him into wrestling with the name Gixx in 2005. Rollins trained at a wrestling school owned by Danny Daniels on the border of Chicago and Oak Park, Illinois.
Seth Rollins at the age of 14, started learning wrestling moves. He with some of his friends started indulging in backyard wrestling, using mainly a trampoline. It was during these years that Rollins decided to make a career in professional wrestling.
3 years later, Seth Rollins at the age of 17, Rollins wrestled his very first match for Scott County Wrestling (SCW) in 2003 under the ring name Gixx.
Personal Life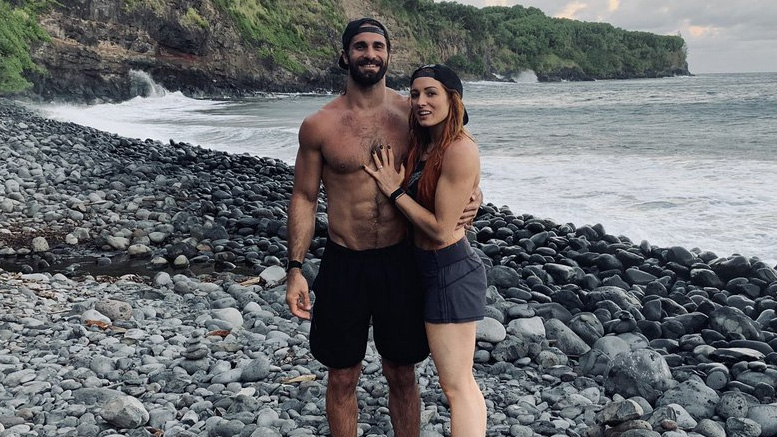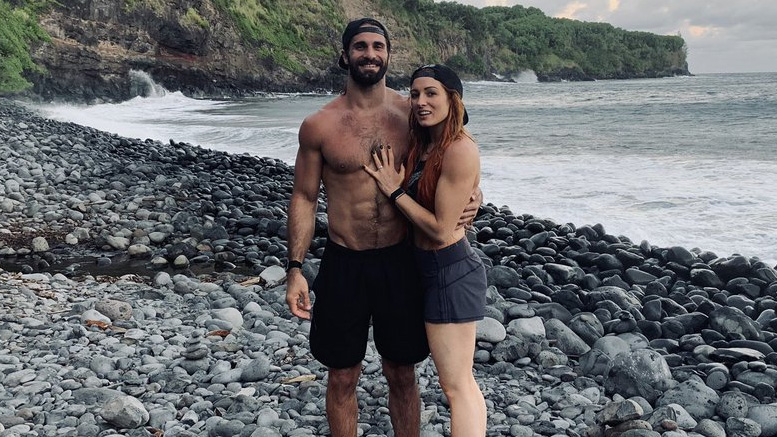 Seth Rollins resides in Moline, Illinois. His fans aren't aware of the fact that Rollins is an atheist. Alongside wrestling, he is fond of football and his favourite wrestler is all-time great Shawn Michaels. In the year 2014, Lopez and his former teammate Marek Brave started The Black & The Brave Wrestling Academy in Moline, Illinois.  In February 2019, Rollins also opened a coffee shop named as 329 Sport in his hometown of Davenport, Iowa. Rollins got into the limelight of social media in 2015 when his nude photo of Rollins then-girlfriend and NXT wrestler Zahra Schreiber emerged out on Twitter. This controversy led to their separation. Lopez is currently dating WWE RAW Women's Champion Rebecca Quin, better known as Becky Lynch.
Professional Life
Lopez was always passionate about becoming a professional wrestler. Following his wrestling training at a wrestling school owned by Danny Daniels, he made his debut in 2005 with Ted Petty Invitational Tournament for Scott County Wrestling (SCW) however he was disqualified in Quarter Finals. With the name of Tyler Black in the squared-ring during his initial years of wrestling, Lopez joined the NWA Midwest along with Marek Brown and defended the NWA Midwest Tag Team Championship title successfully against Ryan Boz and Danny Daniels, Brett Wayne and Hype Gotti and Jayson Reign and Marco Cordova. He made brief appearances in TNA Wrestling, Full Impact Pro, and Pro Wrestling Guerilla.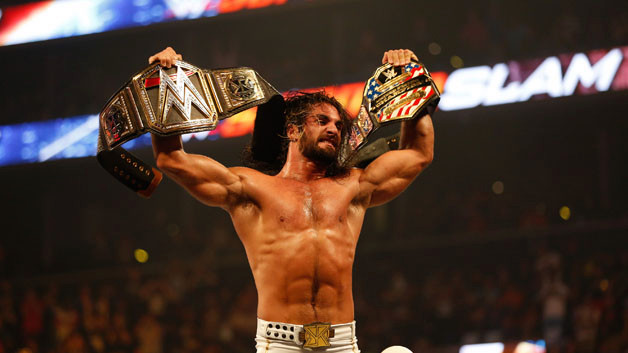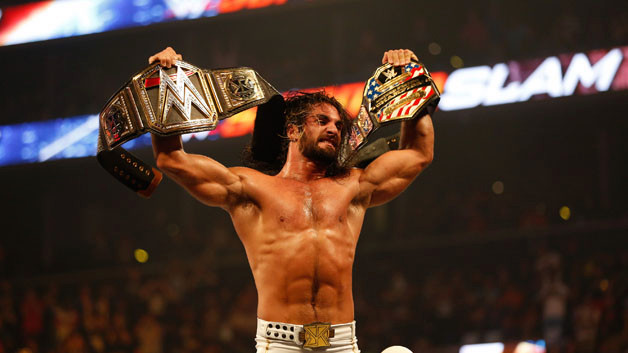 In the year 2007, he became a part of the ROH (Ring of Honor) along with teammates Jimmy Jacobs and Necro Butcher. Later, they collectively won the ROH Tag Team Championship. In 2010, Lopez as Tyler Black also fought for the ROH Championship against Austin Aries and became the ROH World Championship. He defended his title seven consecutive times before losing it to Roderick Strong in 2010.
Lopez joined WWE in the year 2010 with the new name Seth Rollins. He marked his WWE debut with a victory over Trent Barreta. On Jan 13th in 2011, he won the inaugural FCW 15 Championship. Rollins defeated Jinder Mahal in Gold Rush Tournament to become the first-ever NXT champion.
During a Survivor Series pay-per-view in 2012, Rollins made his RAW debut during a match between CM Punk, John Cena and Ryback. He was accompanied by Dean Ambrose and Roman Reigns as The Shield. In less than two years since their debut, the shield had become one of the dominant force in the WWE. However, Triple H did what he has always been known for. He asked Rollins to attack The Shield and join The Authority.
Rollins rose to fame after joining The Authority and became WWE World Heavyweight Champion by defeating Roman Reigns and Brock Lesnar at Wrestlemania 31. He cashed in his Money in the Bank contract to become the champion.
After defeating several big superstars in keeping his reign as WWE Champion, he had a knee injury in a match against Kane while executing a sunset flip powerbomb on him. His injury forced him to vacate the title and took him out of action. Rollins returned in 2016 and won the title Heavyweight Championship title. However, he lost it minutes later to Ambrose in another match.
He had a feud with Triple H leading a match between them at Wrestlemania 33. Rollins was named as King Slayer after slaying the King of the Kings at The Grandest Stage of them all. In 2017, The Shield got reunited and won the Raw Tag Team Title with Dean Ambrose at Summerslam. Rollins teamed with Jason Jordan and defeated Cesaro and Sheamus to become the new Raw Tag Team Champions after Ambrose was out of action.
At Wrestlemania 34, Rollins defeated Finn Bálor and The Miz in a triple threat match to win the Intercontinental Championship for the first time in his career.[202][203] With his win, Rollins became the twenty-ninth Triple Crown Champion and the eighteenth Grand Slam Champion in WWE history, respectively.
Lately, he won the Royal Rumble 2019 to face Brock Lesnar for WWE Universal Title. Later, he defeated Lesnar to win the Universal Championship for the first time at Wrestlemania 35.
Honours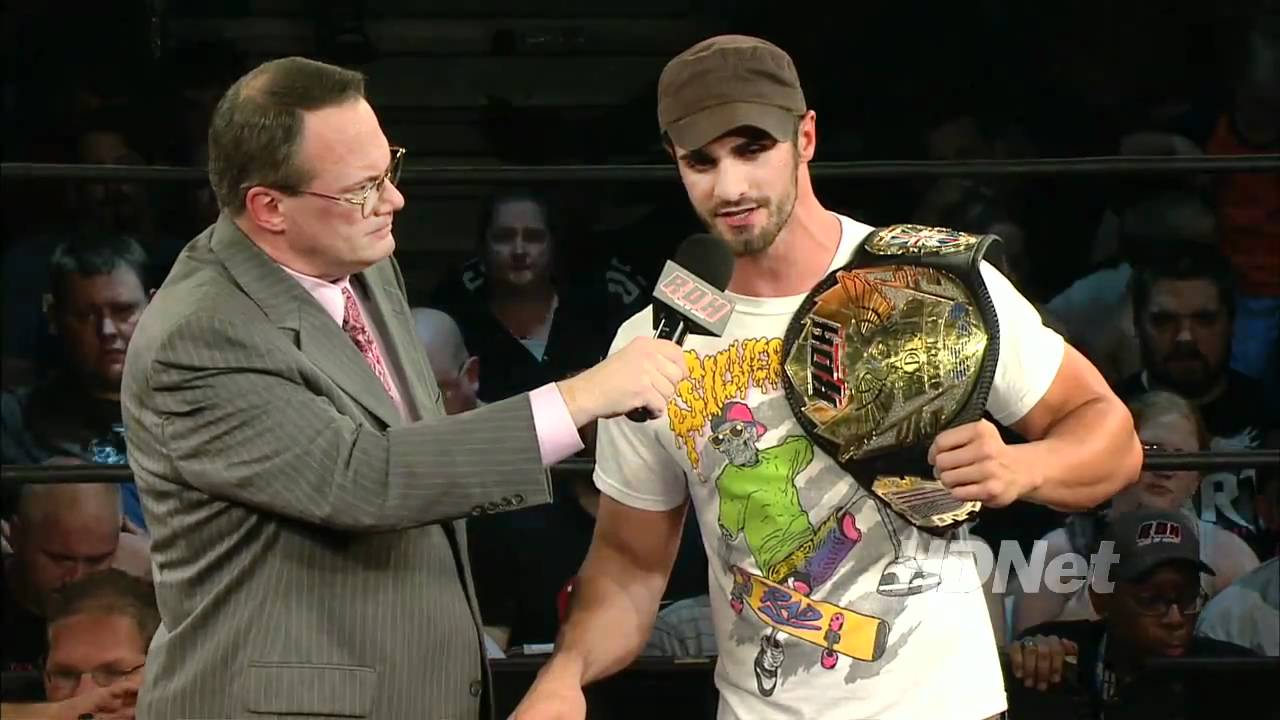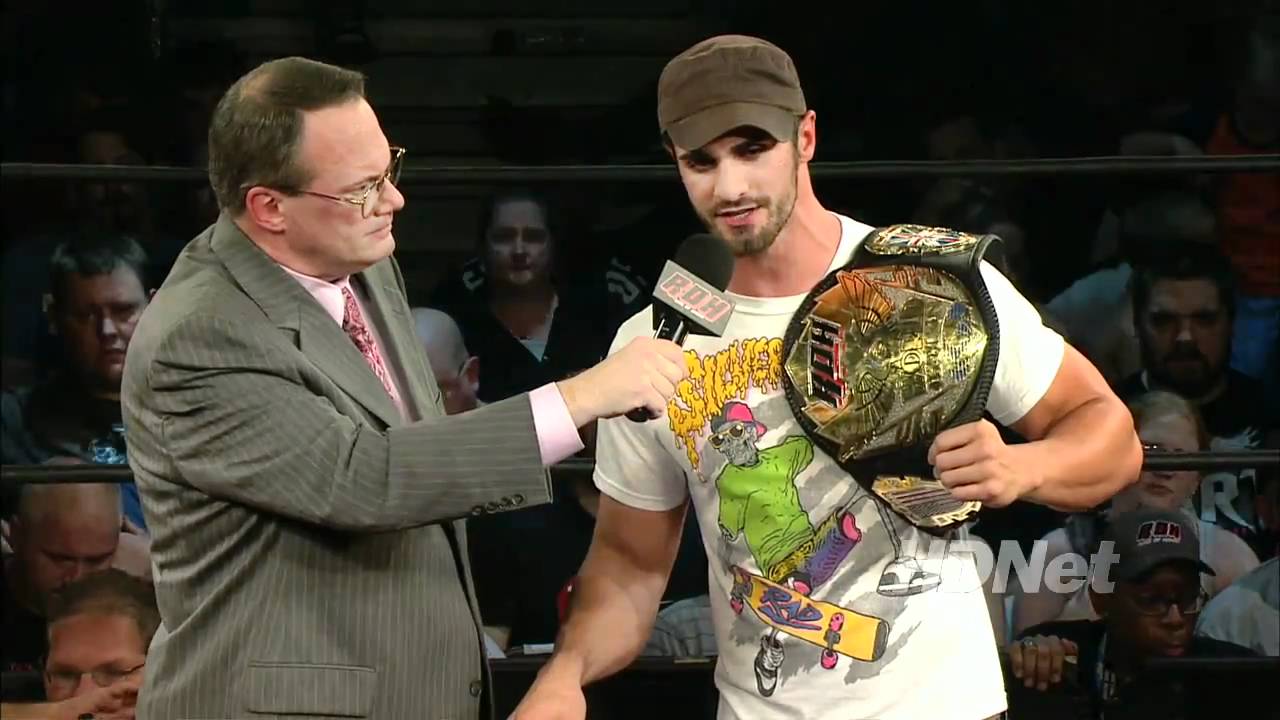 Seth Rollins clinched 9 Slammy Awards in his career.

Became the Wrestler of the Year in 2015.

Ranked No. 1 of the top 500 singles wrestlers in the PWI 500 in 2015

Match of the Year (2014) Team Cena vs. Team Authority at Survivor Series.
Achievements
Seth Rollins Rollins won the ROH World Championship, ROH World Tag Team Championship, ROH World Tag Team Championship Tournament and the Survival of the Fittest in the ROH.

Seth Rollins became the first man to become NXT Champion.

Rollins holds the place as Eleventh Grand Slam Champion.

Rollins holds the place as 29th Triple Crown Champion.

Rollins bagged Superstar of the Year award in 2015.

Rollins is a 2-time WWE World Heavyweight Champion and one-time Universal Champion.

Rollins is a 2-time Intercontinental Champion

Rollins is a one-time US Champion

Rollins is 4-time Tag Team Champion

Rollins won the Feud of the Year (2014 with Ambrose), Most Hated Wrestler of the Year (2015), Tag Team of the Year (2013).

Rollins was the cover athlete for video game WWE 2K18
Physical Measurements
Height: 185 cm
Weight: 98 kg = 216 lbs
Eye Color: Dark Brown
Hair Color: Black
Seth Rollins Personal Information
Full Name: Colby Daniel Lopez
Age: 33 years
Date of Birth: 28 May 1986
Hometown:  Buffalo, Iowa, United States
Zodiac: Gemini
Religion: American
Seth Rollins Net Worth
The American wrestler has a net worth in excess of $4 million.
Education
Highest qualification: Graduate
School: Davenport West High School in 2004
Favourite Celebrities
Favourite wrestler: Shawn Michaels
Favourite Musician: Henry Rollins
Favourite actor: Brad Pitt
Favourite actress: Angelina Jolie
Hobbies: Playing football & video game
Favourite Food: Pizza and Ice Cream
Dream Holiday Destination: Iceland
Favourite Color: Black
Seth Rollins Controversy
Involved in controversy after nude photos of Lopez were posted on the Twitter page by his then-fiancée Leighla Schultz.
Social Media Profiles
Facebook:  https://www.facebook.com/WWESethRollins/
Twitter: https://twitter.com/WWERollins
Instagram: @wwerollins