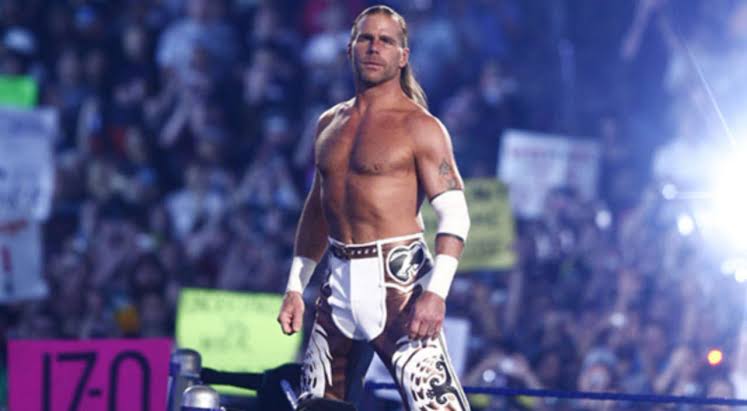 Michael Shawn Hickenbottom, widely known by his ring name Shawn Michaels, is an American retired professional wrestler and recognized as one of the greatest in-ring performer of all time in the WWE. Shawn Michaels took his retirement from professional wrestling in 2010 when he had to go one-on-one with The Undertaker in a losing effort.
Shawn Michaels wanted to be a professional wrestler since childhood. He joined National Wrestling Alliance in 1984 and later became a part other wrestling promotions including Texas All-Star Wrestling, American Wrestling Association and at last WWE.
Michaels has won several championships in his glorious wrestling career that includes  WWF Championship three times and WWE's World Heavyweight Championship once, making him a four-time world champion.
He is also a two-time Royal Rumble winner, first WWF Grand Slam Champion and the fourth WWF Triple Crown Champion. Michaels is a two time WWE Hall of Fame (2011 as singles wrestler and 2019 as part of D-Generation X).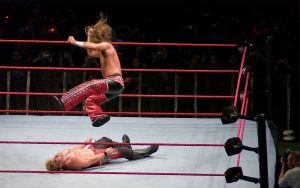 EARLY LIFE
Michael Shawn Hickenbottom was born on July 22, 1965 in Chandler, Arizona, United States. He persuaded his graduation from Randolph High School. He was also involved in playing football at the age of six and later played stand-out linebacker at Randolph High School on Randolph Air Force Base.
PERSONAL LIFE
Michael Shawn Hickenbottom married his first wife Theresa Lynn Wood in 1988. The couple got separated in 1994. He then married Rebecca Curci on March 31, 1999, at the Graceland Wedding Chapel in Las Vegas, Nevada.
The couple has two children together, a son, Cameron Cade and a daughter, Cheyenne. Michaels is the youngest child of Richard and Carol Hickenbottom. He has two older brothers, Randy and Scott, and an older sister, Shari.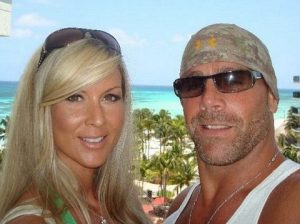 PROFESSIONAL LIFE
Shawn Michaels started his professional wrestling career in 1984 after receiving the training from Jose Lothario. He then joined National Wrestling Alliance and wrestled for a year. After stepping his foot into wrestling ground, Michaels never looked back and became a part of other wrestling promotions that includes Texas All Star Wrestling (1985-86), American Wrestling Association (1986–1987) and many more.
In 1988, Michaels joined Worrld Wrestling Federation/ Entertainment. In his early phase he was a part of groups named as The Rockers,  Two Dudes and Attitude, Kliq, and most importantly D-Generation X. He feuded with several superstars in WWE including Bret Hart, Kevin Nash, The Undertaker, Triple H and Hulk Hogan. His funny segments with Triple H as DX team still remembered as one of the funniest and memorable moments in WWE history.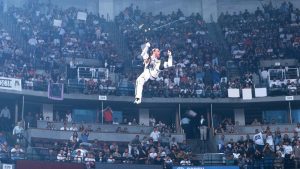 Michaels also ignited his feud with John Cena for WWE Championship at Wrestlemania 23, which he lost. He again battled Cena, Edge and Randy Orton in a Fatal Four-Way Match at Backlash for the WWE Championship, however Cena retained. At Wrestlemania 24, he faced Flair in a Career Threatening match, in which he won by performing Sweet Chin Music and thus ending Flair's career. He then feuded with Batista over his step on ending Flair's career.
His last feud with The Undertaker still remained as one of the most iconic storylines in WWE history. The rivalry that started with Wrestlemania 25, came to an end at Wrestlemania 26 when Michaels lost to The Undertaker and, as a result, he was forced to retire due to the match stipulation.
Michaels was announced as  WWE Hall of Fame class of 2011 inductee. He came out of retirement to reform D-Generation X with Triple H  against The Brothers of Destruction at Crown Jewel in 2018. They defeated The Undertaker and Kane in the match.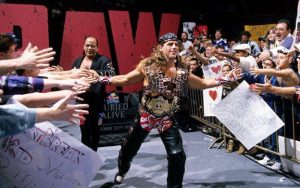 HONORS
Ranked No. 1 of the top 500 singles wrestlers in the PWI 500 in 1996
Ranked No. 10 of the top 500 singles wrestlers of the PWI Years in 2003
Ranked No. 33 and No. 55 of the top 100 tag teams of the PWI Years with Marty Jannetty and Diesel, respectively, in 2003
Feud of the Year (2004) vs. Chris Benoit and Triple H
Feud of the Year (2008) vs. Chris Jericho
Match of the Year (1994) vs. Razor Ramon in a ladder match at WrestleMania X
Match of the Year (2008) vs. Chris Jericho in a ladder match at No Mercy
Match of the Year (2009) vs. The Undertaker at WrestleMania 25
Match of the Year (2010) vs. The Undertaker at WrestleMania 26
Worst Match of the Year (2018) with Triple H vs. The Undertaker and Kane at Crown Jewel
Most Charismatic (1995, 1996)
Tag Team of the Year (1989) with Marty Jannetty as The Rockers
Worst Feud of the Year (2006) with Triple H vs. Shane and Vince McMahon
WWE Hall of Fame (2 times)- Individually, as a member of DX.
ACHIEVEMENTS
Shawn Michaels is a three-time WWF World Heavyweight ChampionShawn Michaels is a one-time World Heavyweight Champion
Shawn Michaels is a three-time WWF Intercontinental Champion
Shawn Michaels is a one-time WWF European Champion
Shawn Michaels is a one-time WWE Tag Team Champion with Triple H
Shawn Michaels is a five-time WWF Tag Team/World Tag Team Champion with Diesel (2), Stone Cold Steve Austin (1), John Cena (1), Triple H (1)
Michaels won Royal Rumble (1995, 1996)
Michaels is a First Grand Slam Champion
Michaels is a Fourth Triple Crown Champion
Michaels won Slammy Awards (15 times)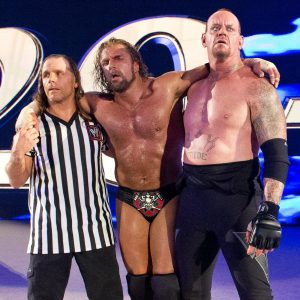 PHYSICAL MEASUREMENTS
HEIGHT: 185 cm
WEIGHT: 102 kg = 225 lbs
EYE COLOR: Hazel
HAIR COLOR: Light Brown
PERSONAL INFORMATION
Full Name: Michael Shawn Hickenbottom
Age: 54 years
Date of Birth: July 22, 1965
Hometown: Chandler, Arizona, United States
Zodiac: Cancer
Religion: American
EDUCATION:
School:  Randolph High School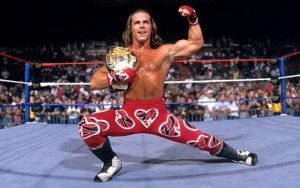 FAVORITE CELEBRITIES
Favorite wrestler: The Undertaker and Triple H
Favorite actor: Tom Hanks
Favorite actress: Angelina Jolie
Hobbies: Wrestling, gymming, watching football, traveling
Favorite Food:  Steak, Chicken and Rice
Dream Holiday Destination: Unknown
Favorite Color: Black, Red and White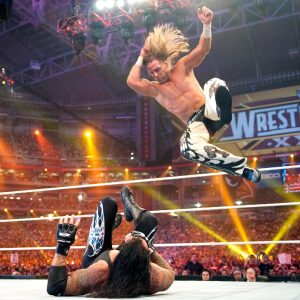 NET WORTH
$17 Million estimated
CONTROVERSY
.1.  In 1996, Shawn Michaels posed partially nude for Playgirl magazine that sparked a controversy.
2. Shawn Michaels was involved in one of the most talked about controversial unscripted professional wrestling incident 'Montreal Screwjob'.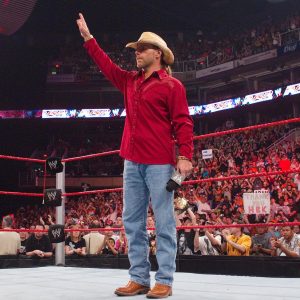 SOCIAL MEDIA PROFILES
Facebook:  https://www.facebook.com/shawnmichaels/
Twitter:   https://twitter.com/ShawnMichaels
Instagram: @shawnmichaelswwe