David Michael Bautista Jr. popularly known by his in-ring name Batista is an American wrestler, who started his career in 1999 and ended in 2019 against his mentor Triple H at Wrestlemania 35. Dave Bautista has been known as one of the most decorated superstars of all time, with an accolade of being a 6-time world champion in his career in World Wrestling Entertainment. Batista still holds a record for the longest reign as World Heavyweight Champion with 282 days. Batista has won several championships in WWE that include World Tag Team Championship three times (twice with Ric Flair and once with John Cena) and the WWE Tag Team Championship once (with Rey Mysterio). He was the winner of the 2005 Royal Rumble match and later defeated Triple H to become World Heavyweight Champion for the first time at Wrestlemania 21.
Dave Bautista bagged his first WWE Championship in 2009 and later left WWE in 2010 for four years and made a huge comeback in 2014  to confront WWE World Heavyweight Champion Randy Orton for the championship. Batista won the Royal Rumble in 2014 and headline WrestleMania XXX, however, he lost the title to Daniel Bryan. In October 2018, Batista made his second return to WWE and faced Triple H at WrestleMania 35 on April 2019, before retiring from wrestling.
Bautista started his acting career and worked in The Man with the Iron Fists (2012), Riddick (2013), the James Bond film Spectre (2015), and Blade Runner 2049 (2017), Guardians of the Galaxy (2014), Guardians of the Galaxy Vol. 2 (2017), Avengers: Infinity War (2018) and Avengers: Endgame (2019).
EARLY LIFE
David Michael Bautista Jr was born on January 18, 1969, in Arlington, Virginia, U.S. Batista lived his early life in poverty due to which he started stealing cars at the young age of 13. Batista's education was done at Wakefield High School, however, did not complete his graduation due to his interest in wrestling.
Batista was detached from his parents at the age of 17 and started living his life on his own.  His father was a hairdresser and his mother Donna Raye belonged to a Greek descent. He worked as a bounce, however, he was arrested after being involved in a fight that left two patrons wounded. Batista also worked as a lifeguard during his early phase of life.
PERSONAL LIFE
Batista's tale of his personal life revolves around lots of twists and turns. Batista married his first wife Glenda in 1990, having two daughters together, Keilani (born 1990) and Athena (born 1992), however, the couple divorced in 1998. By the age of 440, Batista became the grandfather with two grandsons through Keilani.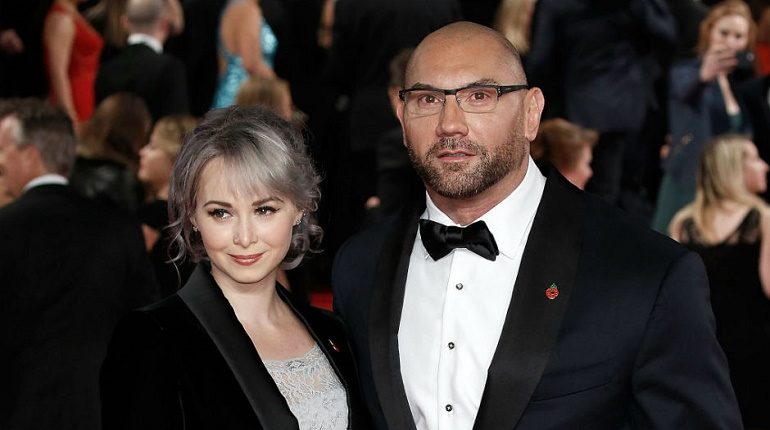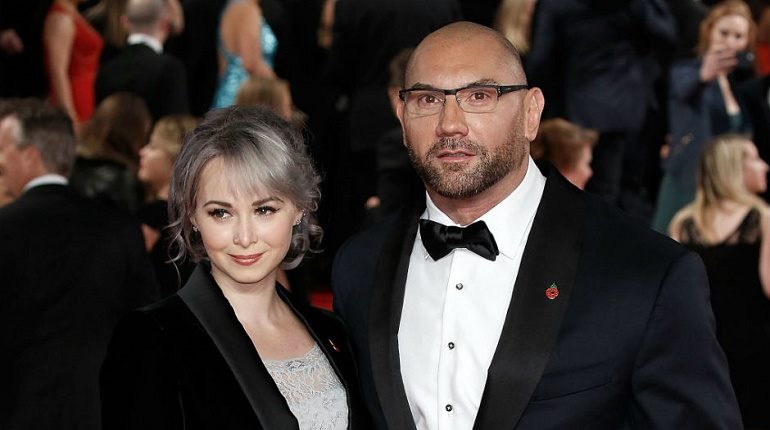 Dave married to Angie in 1998 and later married to pole dancer Sarah Jade. The couple separated in early 2019. Batista's s autobiography, Batista Unleashed, was also released in 2007.
PROFESSIONAL LIFE
Batista started his career in 1999 from Ohio Valley Wrestling, which is a developmental territory of WWE. He made his OVW debut with a nickname Leviathan. He became Ohio Valley Wrestling Champion after defeating Doug Basham.
Batista signed a contract with WWE and joined forces with Triple H, Ric Flair, and Randy Orton to form Evolution. Batista became one-half of the World Tag Team Champions. All four members of Evolution held every male championship on Raw, with Triple H winning the World Heavyweight Championship and Randy Orton winning the Intercontinental Championship.
The year 2005 came in as a booster in Batista's career. He rose to fame after winning Royal Rumble 2005 and headline Wrestlemania 21, where he defeated Triple H to become the World Heavyweight Championship for the very first time.
During the time between 2005-2008, Dave Batista battled some iconic WWE superstars like JBL, Undertaker, King Booker, Kane and The Great Khali for World Heavyweight Championship.
In the year 2009, Batista held his first WWE Championship belt after he defeated Orton at Extreme Rules in a Steel Cage match. However, he vacated the title after facing an injury from Orton and The Legacy. Batista reclaimed the title after WWE Chairman Vince Mc Mahon put him in a match immediately after Cena won the title in an Elimination Chamber match in 2010. Batista won the match and became second time WWE Champion.
Batista left the WWE in 2010 and made a shocking return in 2014 for one reason i.e, WWE World Heavyweight Championship. Batista entered the  Royal Rumble match and last eliminated Roman Reigns to win the match, becoming the fifth wrestler to win multiple Rumble matches. However, he lost the triple threat match at WrestleMania after Bryan forced him to submit to win the WWE World Heavyweight Championship.
He also joined Triple H and Randy Orton to reignite the era of Evolution, and to dominate The Shield. However, The Evolution lost to The Shield at Extreme Rules and Payback. Later, Batista quit WWE after Triple H refused to give him a shot at the WWE World Heavyweight Championship.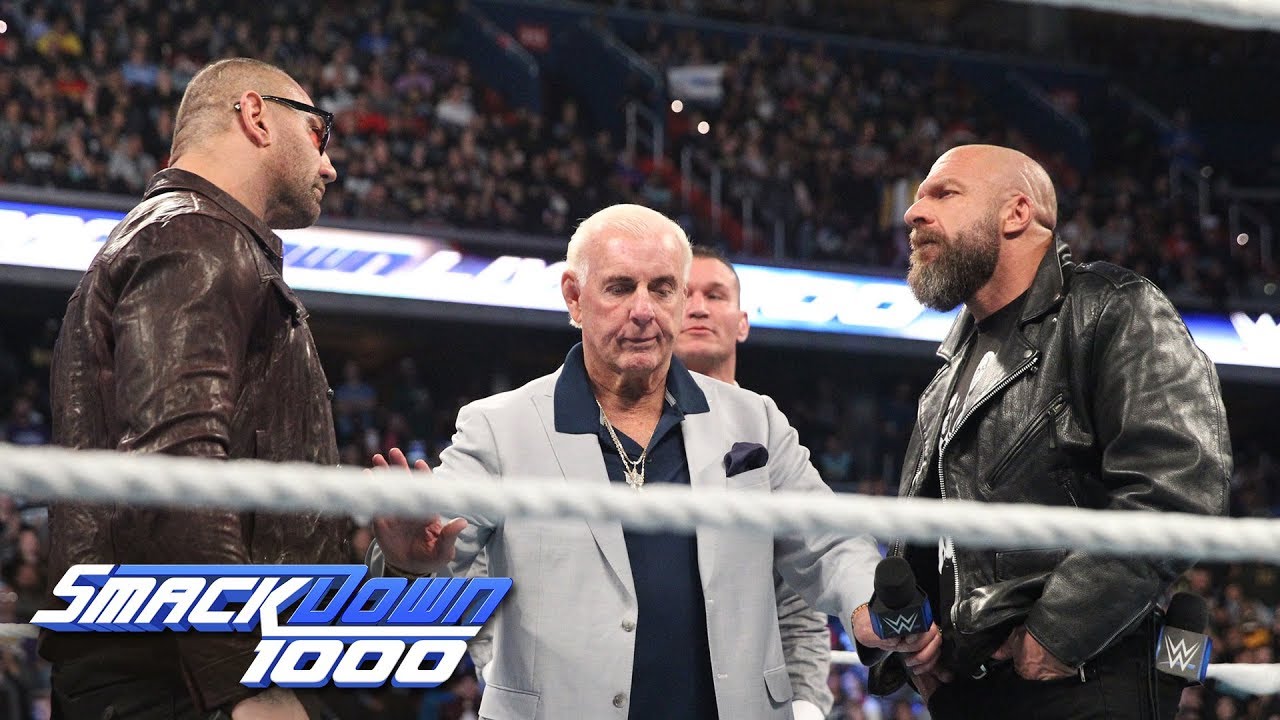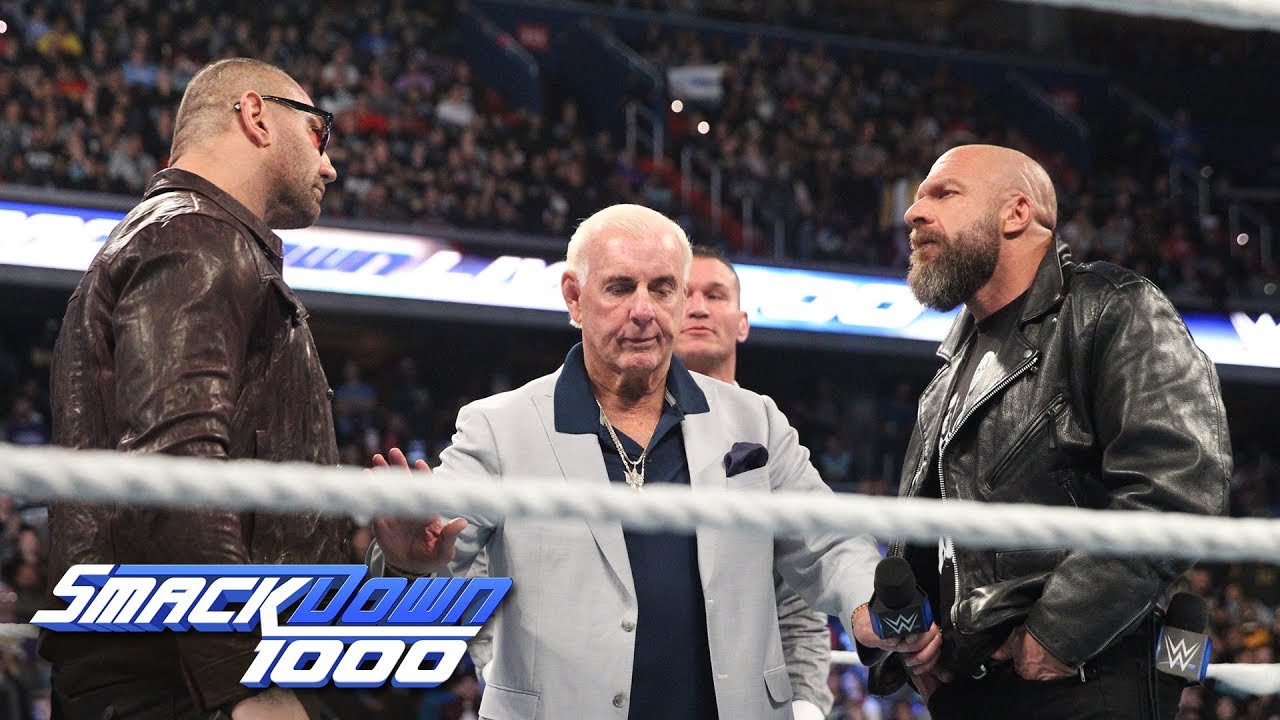 Batista returned to WWE in 2018 with the rest of Evolution for an appearance on SmackDown's 1000th episode. Batista teased a match with Triple H, as Triple H had never defeated Batista in singles competition. Later, Batista lost to Triple H at Wrestlemania 35 after receiving the final pedigree of his career from The Game Triple H. Post this match, Batista announced his retirement from professional wrestling.
HONORS
Most Improved Wrestler of the Year in 2005

Wrestler of the Year in 2005

Ranked No. 1 of the top 500 singles wrestlers in the PWI 500 in 2005

WXW Hall of Fame (Class of 2013)

Feud of the Year in 2005 vs. Triple H

Feud of the Year in 2007 vs. The Undertaker

Most Overrated in 2006
ACHIEVEMENTS
Batista is a one-time OVW Heavyweight Champion

Batista is a four-time World Heavyweight Champion

Batista is a two-time WWE Champion

Batista is a one-time WWE Tag Team Champion with Rey Mysterio

Batista won Royal Rumble in 2005, 2014
PHYSICAL MEASUREMENTS
HEIGHT: 198 cm
WEIGHT: 132 kg = 290 lbs
EYE COLOR: Dark Brown
HAIR COLOR: Black
DAVE BAUTISTA PERSONAL INFORMATION
Full Name: David Michael Bautista
Age: 50 years
Date of Birth: January 18, 1969
Hometown:  Washington, D.C.
Zodiac: Zodiac
Religion: American
EDUCATION
Highest qualification: Not Graduated
School:  Wakefield High School
FAVORITE CELEBRITIES
Favorite Wrestler: The Warlord
Favorite Actor: Tom Cruise
Favorite Actress: Angelina Jolie
Hobbies: Gymming, Acting, collector of vintage steel lunchboxes
Favorite Food: Steak
Dream Holiday Destination: Unknown
Favorite Color: Black
DAVE BAUTISTA NET WORTH



$13 Million estimated
DAVE BAUTISTA CONTROVERSY



Batista's steroid accusation controversy came when he was named as the recipient of illegal prescription drugs in 2007.
Batista criticized WWE making clear that he was quitting WWE because he wasn't comfortable with the restrains of PG content. He also blamed Cena for ending 'hardcore wrestling'.
Batista attacked WWE's Smackdown broadcast by stating that "I've watched their tapings live and it seems like a lot of the guys couldn't care less. There's a lack of passion and pride. There are guys on both shows who are lazy, couldn't care less and show no dedication." The statement immediately made Batista the most hated man in the WWE locker room.
SOCIAL MEDIA PROFILES
Facebook:   https://www.facebook.com/batista/
Twitter:   https://twitter.com/DaveBautista
Instagram: @davebautista