Legends come and go, but some of them stay back to pass the glory. The World Wrestling Entertainment still holds the legacy of some wrestlers, who wrote their names in legends list, now passing that torch to a new generation in the business. WWE holds the name of a wrestler with the tag of a legend with the nature of being a 'legend killer' in WWE. Known as the youngest world champion in WWE history at the age of 24 by defeating Benoit, Randal Keith Orton known as Randy Orton marked his name in the history books of WWE and even produced three most destructive words in sports entertainment i.e., RKO.
Randal Keith Orton as Randy Orton is an American professional wrestler, signed to WWE where he worked for Smackdown brand. Orton belongs to a wrestling background where his grandfather Bob Orton, Sr., his father "Cowboy" Bob Orton, and his uncle Barry Orton all competed in the professional wrestling business.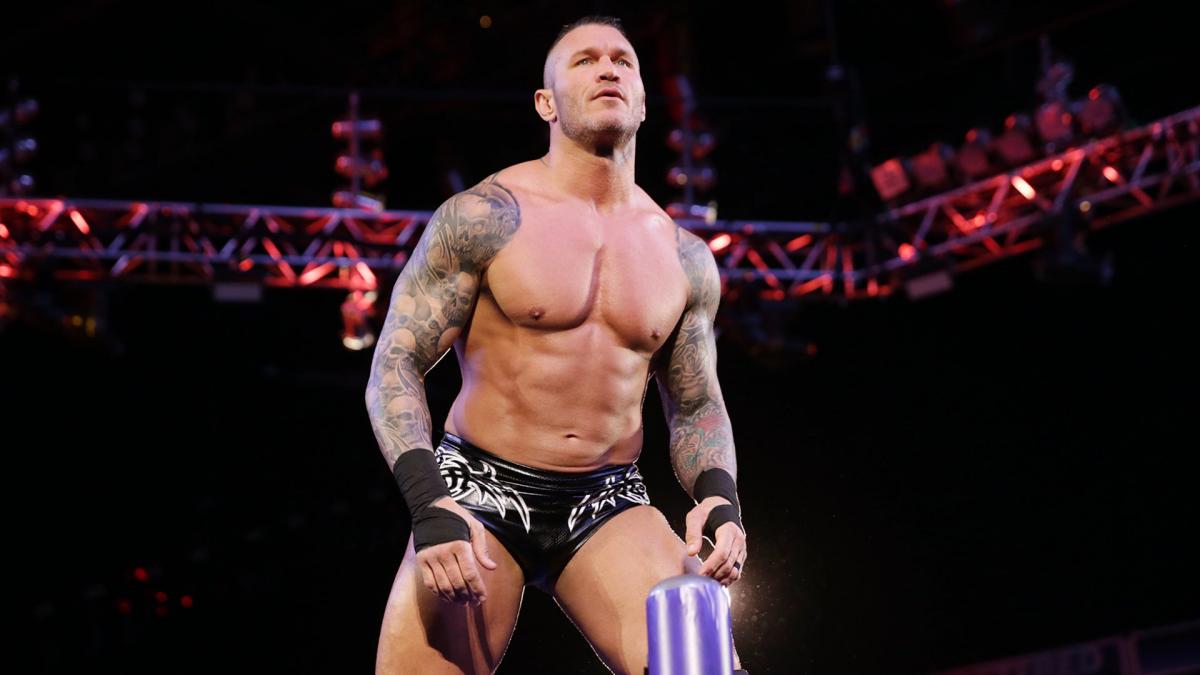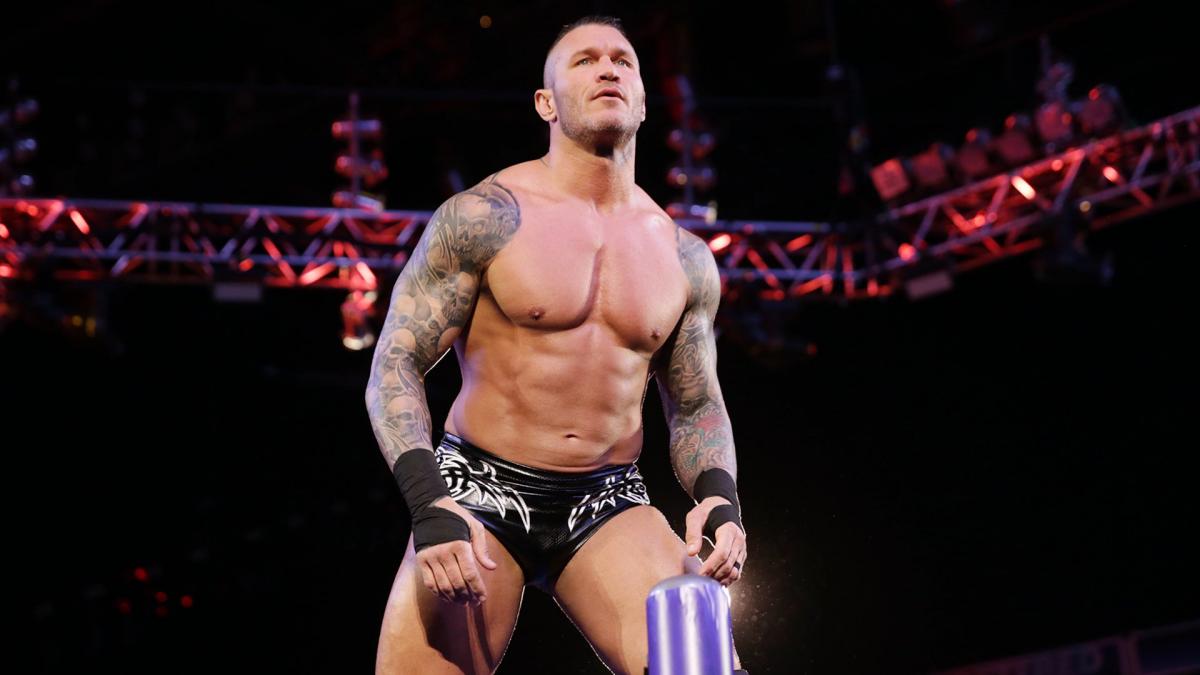 Randy Orton has been known as one of the most decorated superstars in WWE history. Only fourth to most world champion victories in the business after Triple H, Cena and Flair, Orton has earned almost everything and became eighteenth overall Grand Slam Champion and seventeenth Triple Crown Champion. Orton has held the WWE Championship nine times and WWE's World Heavyweight Championship four times making him a 13-time world champion in WWE.  He defeated John Cena for the WWE Championship at TLC: Tables, Ladders & Chairs on December 2013 to become the WWE World Heavyweight Champion.
Orton became a part of most-talked-about factions in the WWE that includes Evolution with Triple H, Dave Bautista, and Flair, Rated RKO with Edge and Legacy with Cody Rhodes and Ted Dibiase. He also joined Wyatt Family in 2016 and later turned his heels on Bray Wyatt to become WWE Champion at Wrestlemania 33.
Orton is a two -time Royal Rumble Winner in 2009 and 2017 and bagged Money in the Bank contract in 2013.
Early Life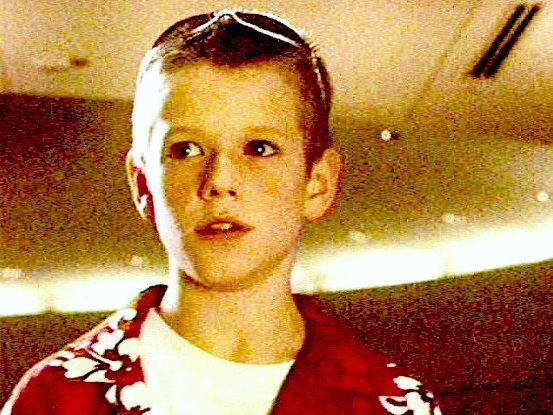 Randal Keith Orton was born on April 1, 1980, in Knoxville, Tennessee. He is the son of popular wrestler  Bob Orton Jr known as 'Cowboy' and grandson of professional wrestler Bob Orton Sr. and a nephew of wrestler-turned-musician Barry Orton. Orton completed his academics in 1998 from  Hazelwood Central High School and later became a part of the United States Marine Corps, however, he was discharged due to his bad conduct.
Personal Life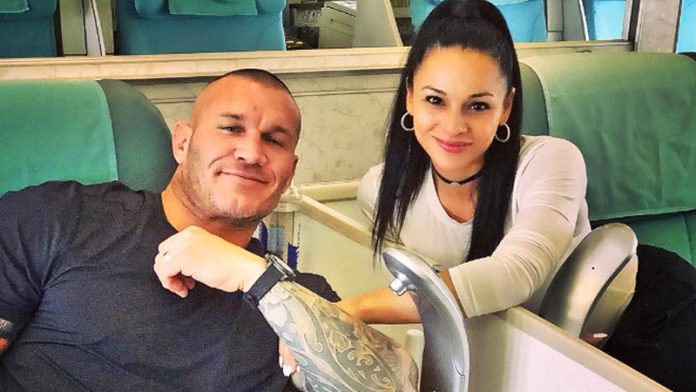 Randy Orton lives in  St. Charles, Missouri, with his wife Kimberly Kessler and daughter Brooklyn Rose Orton, who was born on November 22, 2016. In the year 2007, Orton tied a knot with Samantha Speno, however, divorced in 2013. They have a daughter named Alanna Marie Orton, born in 2008.
Orton faced anger-related problems in the past hence he joined anger management classes to deal with.  On July 30, 2013, Randy Orton was attacked by a spectator in Cape Town during a WWE tour of South Africa. WWE stated that the attack was not part of the planned events.
He also went through the problem of hypermobile shoulders, however, he was medically cleared later on. He had a United States Marine Corps tattoo on his left arm but covered it up after receiving his bad conduct discharge.
Professional Life
Randy Orton began his wrestling career in the year 2000 at the Mid-Missouri Wrestling Association-Southern Illinois Conference Wrestling (MMWA-SICW) in St. Louis, Missouri. He was trained by the staff and the father Bob Orton Jr. In the year 2001, he joined the World Wrestling Federation and was sent for training at  Ohio Valley Wrestling (OVW) in Louisville, Kentucky. During his training period at OVW, he won  OVW Hardcore Championship twice by defeating Mr Black and Flash Flanagan.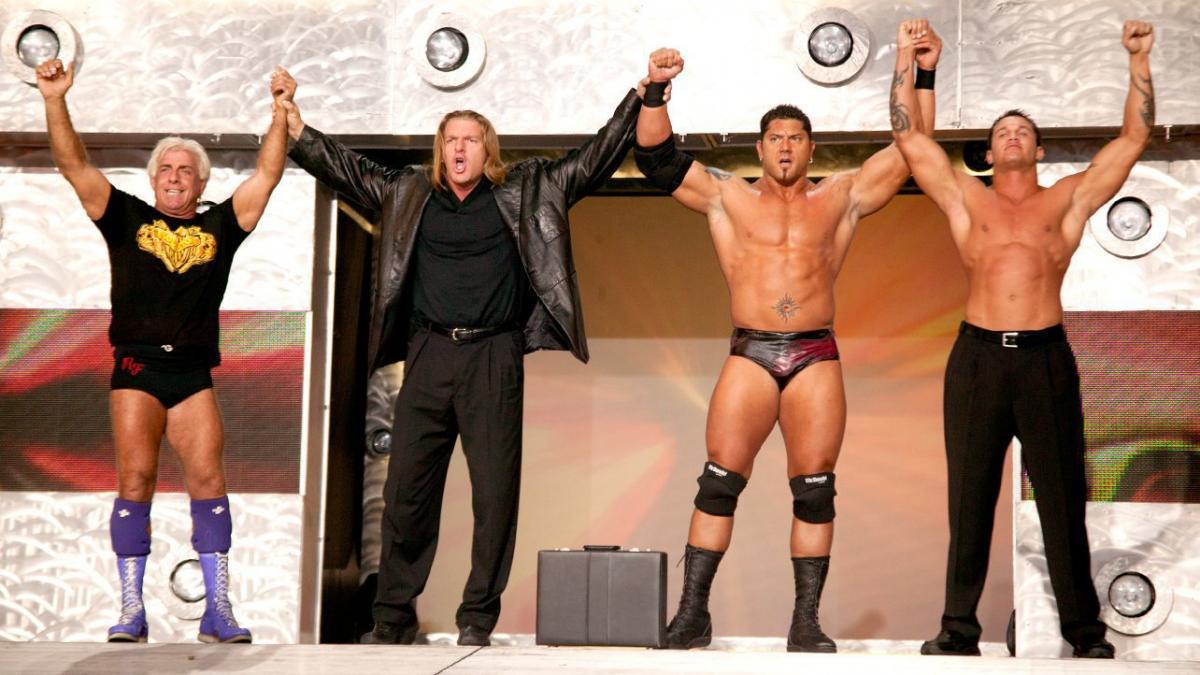 With the beginning of his professional wrestling career, Orton made his first TV wrestling debut on Smackdown where he defeated Hardcore Holly in 2002. Orton joined hands with Triple H, Ric Flair, and Batista to form Evolution. During that time, Evolution dominated WWE when all of the men's titles on Raw were held by them in 2003.
Orton helped Triple H countless times to win World Championship and started becoming the key wrestler in the business. Orton also proclaimed himself as 'legend killer' and feuded with superstars like Shawn Michaels, Mick Foley, and Hulk Hogan. During the early phase of his career, he defeated Foley and Michaels in a singles match, thus placed in the category of A-listers wrestlers.
Orton rose to fame after he did the impossible task at Summerslam where he defeated Chris Benoit to become the youngest world champion in WWE history at the age of 24. After becoming the world champion, Orton was betrayed by The Evolution during a mock celebration on his historic victory. Triple H executed Pedigree on Orton to challenge him for World Heavyweight Championship. Orton lost his championship to Triple H at Unforgiven after interference from Flair, Batista, and Jonathan Coachman.  In January 2005 at New Year's Revolution, Orton participated in an Elimination Chamber Match for the World Heavyweight Championship, where he lost to Triple H after interference from Ric Flair and Batista. Orton again tasted defeat against Triple H at the Royal Rumble for the World Heavyweight title.
Popularly known as the 'legend killer' in the WWE, Orton couldn't stop himself involving in a feud with The Undertaker leading their match at Wrestlemania 21 where he lost to The Deadman. The feud continued between the two, ended after nine months in Hell in a Cell match where Taker beat both the Ortons.
In the year 2006, Orton lost the world championship match at Wrestlemania 22 and later failed to win the title again from Mysterio. On the other side, Edge lost his WWE championship title chance due to intervention newly-formed D-Generation-X. Edge approached Orton and asked him to make a tag team defeat them. Orton, whose championship reign had been ended by Triple H in 2004, agreed, forming the tag team Rated-RKO. At New Year's Revolution, Rated-RKO faced DX for the Tag Team Championship, however, the match was declared a no-contest when Triple H suffered a legitimate injury during the match. With Triple H out of action, Rated-RKO continued their on-screen rivalry with Michaels. Edge and Orton delivered their attention to WWE Championship, however, both of them were defeated by Michaels in the number 1 contender match for WWE Championship at Wrestlemania 23.
The devastating and slithering ways of Orton's attack like a snake made a new nickname of Randy Orton as 'The Viper'. Orton bagged the opportunity to battle Cena for WWE Title in 2007, however, Orton lost the title match after Cena executed AA on him in the match. During the No Mercy pay-per-view, Mr McMahon awarded Orton the WWE Championship after Cena vacated it following his injury. Orton lost the title to Triple H in the opening match but regained it in the Last Man Standing main event match. During his reign as a WWE Champion in 2007-2008, he held a rivalry with superstars like Shawn Michaels, Jeff Hardy, John Cena, JBL, Big Show and most importantly Triple H.
The most cunning on-screen role of Orton in WWE was witnessed from 2008 to 2010. Orton began his feud with Mc Mahons at that point and attacked every Mc Mahon family member with an RKO. He started his faction Legacy with Cody Rhodes and Ted Dibiase and won the Royal Rumble 2009 with their support. He challenged Triple H for WWE Championship at Wrestlemania 25, however, he lost the match.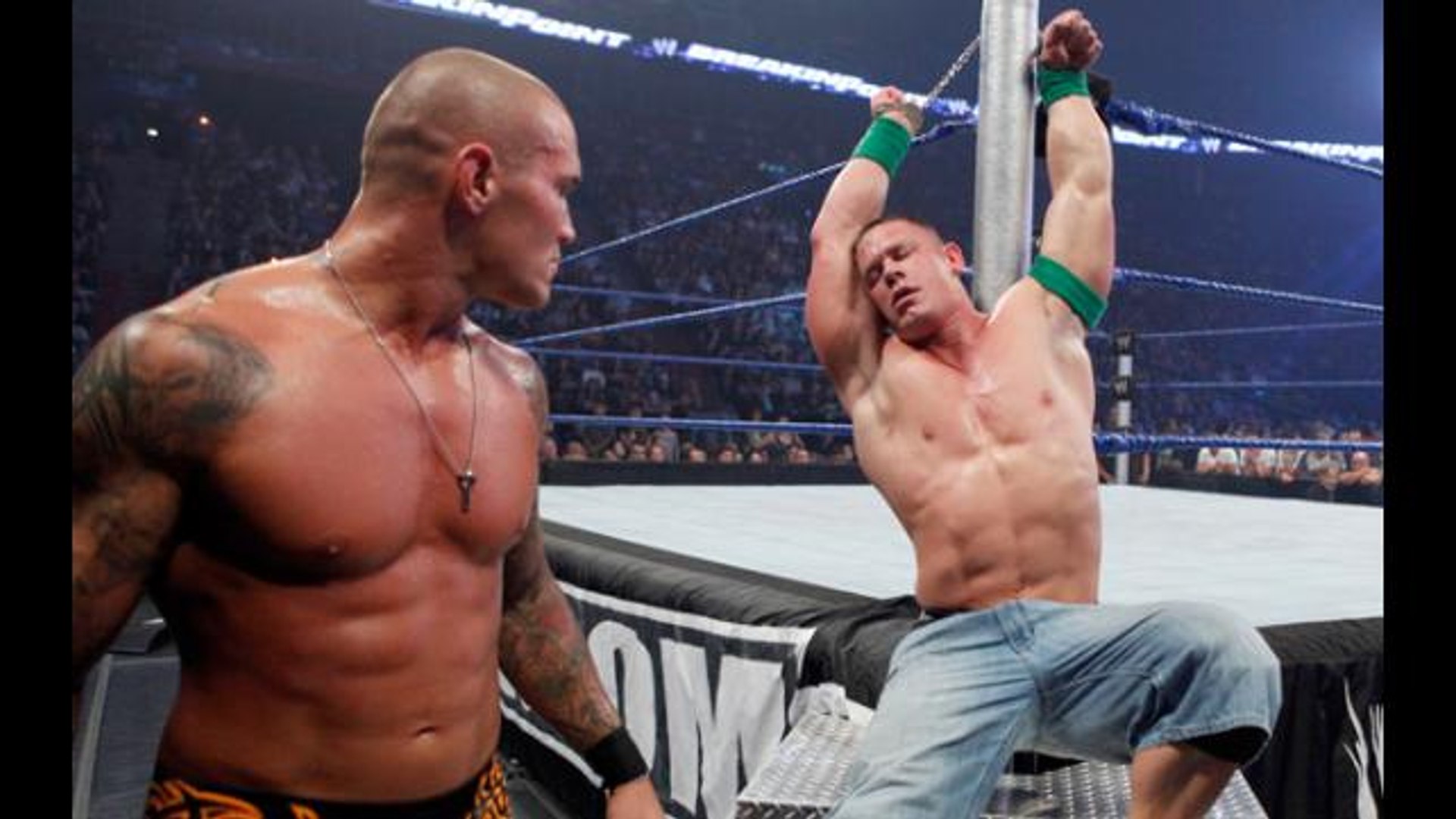 Orton won his title successfully from Triple H at Backlash and defended against him and Batista, which he won, due to the support of Legacy. He defended the title against John Cena at SummerSlam, however later lost the title to Cena in an "I Quit" match at Breaking Point, but regained it from Cena in a Hell in a Cell match at Hell in a Cell. At Bragging Rights, Orton again lost the championship to Cena in a one-hour Iron Man match to end the feud.
Randy Orton became the WWE champion once again after he defeated John Cena, Chris Jericho, Wade Barrett, Edge and Sheamus in a Six-Pack Challenge Elimination Match to become WWE Champion for the sixth time at Night of Champions. Orton lost the title to The Miz after he cashed in his Money in the Bank contract to win WWE Championship. Orton started his feud with the New Nexus leader CM Punk. He battled him at Wrestlemania 27 where he delivered a mid-air RKO to Punk to win the match.
Orton defeated Christian to win the World Heavyweight Championship for the second time. Orton then started his on-screen rivalry with Mark Henry. At Night of Champions, he lost the World Heavyweight title to Henry and failed to regain it two weeks later at Hell in a Cell. Orton battled for both WWE and World Heavyweight Championship from 2010 to 2012.
Orton became the Money in the Bank winner in 2013.  At SummerSlam, Triple H turned heel on Bryan benefitting Orton to cash in his Money in the Bank contract on Daniel Bryan, who had just won the WWE Championship. Special guest referee Triple H counted the pinfall to give Orton his seventh WWE title.
Orton as a WWE Champion was confronted by World Champion John Cena where he stated that there should only be "one champion" in WWE, so Triple H confirmed a unified WWE title match at the TLC pay-per-view.  Orton defeated Cena at TLC to unify both titles, and becoming the first WWE World Heavyweight Champion as well as officially being recognized as the final World Heavyweight Champion.
In 2014, Randy Orton, Triple H, and Batista reunited to form Evolution once again against The Shield, however, The Evolution couldn't win the single pay-per-view against them, thus forced Batista to quit WWE once again.
Orton also joined Wyatt Family and even started his feud with Lesnar in 2016. Orton and Lesnar battled at Summerslam, however, Lesnar beat Orton after delivering a series of elbows to the head, leaving Orton with an open wound which required 10 staples. Orton was also a party of Wyatt Family and supported Bray Wyatt for the longest time. However, he turned his heel on Wyatt and challenged him for a WWE Championship at Wrestlemania 33. As a result, Orton defeated Wyatt to become 13 times World Champion at The Grandest Stage of them all.
Orton became the 18th Grandslam winner after he defeated Bobby Roode for  United States Championship
Orton is currently having an on-screen rivalry with WWE Champion Kofi Kingston. He is looking forward to battle for WWE Championship at Clash of Champions, however, there is no confirmation yet.
Orton also found his ways into acting grounds where he was cast in the lead role of the action film The Marine 2 (2009) however he was replaced by Ted Dibiase after he suffered from a collarbone injury. Orton later starred in the action film 12 Rounds 2: Reloaded (2013) and  The Condemned 2 in 2015. He also worked USA Network's new series Shooter that aired in December 2016.
Honours
Feud of the Year in 2009 vs. Triple H
Most Hated Wrestler of the Year in 2007, 2009
Most Improved Wrestler of the Year in 2004
Most Popular Wrestler of the Year in 2010
Rookie of the Year in 2001
Wrestler of the Year in 2009, 2010
Seventeenth Triple Crown Champion
Eighteen Grand Slam Champion
Most Improved in 2004
Most Overrated in 2013
Worst Feud of the Year in 2017 vs. Bray Wyatt
Slammy Award for Hashtag of the Year in 2014 – #RKOOuttaNowhere
WWE Year-End Award for Shocking Moment of the Year in 2018 – Tearing Jeff Hardy's ear
Worst Worked Match of the Year in 2017 vs. Bray Wyatt at WrestleMania 33
Ranked No. 1 of the top 500 singles wrestlers in the PWI 500 in 2008
Randy Orton Achievements
Randy Orton is a two-time OVW Hardcore Champion

Orton is a four-time World Heavyweight Champion

Orton is a one-time World Tag Team Champion – with Edge

Orton is a nine-time WWE Champion

Orton is a one-time WWE Intercontinental Championship

Orton is a one-time WWE SmackDown Tag Team Champion  with Bray Wyatt and Luke Harper

Orton is a one-time WWE United States Champion

Orton bagged Money in the Bank in 2013

Orton won Royal Rumble in 2009, 2017

Orton won Money in the Bank in 2013
Physical Measurements
Randy Orton Height: 196 cm, 6'4″ In Feet Inches
Weight: 113 kg = 250 lbs
Eye Color: Blue
Hair Color: Dark Brown
Personal Infomation
Full Name: Randal Keith Orton
Age: 39 years
Date of Birth: April 1, 1980
Hometown:   St. Charles, Missouri, U.S.
Zodiac: Aries
Religion: American
Education
Highest qualification: Graduate
School:  Hazelwood Central High School in 1998
Favourite Celebrities
Favourite wrestler: Triple H
Favourite actor: Leonardo DiCaprio
Favourite actress: Angelina Jolie
Hobbies: Wrestling, Watching TV Series, Watching Movies, Gym Training and
Video Games
Favourite Food: Homemade Dishes
Dream Holiday Destination: Maldives
Favourite Color: Black and Red
Randy Orton Net Worth
This most-needed status in the WWE took Randy Orton net worth to $15.5 million. It is one of the highest figures while comparing to the other prime names in the company. In fact, he acted as the number 2 player on the show just after John Cena for quite a long time. He also maintained hood status with the officials to keep the decent status intact on the show. 
This most-needed status in the WWE took Randy Orton net worth to $15.5 million, as per the reports of the cinemaholic.com. It is one of the highest figures while comparing to the other prime names in the company. In fact, he acted as the number 2 player on the show just after John Cena for quite a long time. He also maintained hood status with the officials to keep the decent status intact on the show. 
Randy Orton Controversy
WWE suspended Orton for 60 days due to his second violation of the company's Talent Wellness Program in 2012. He has suspended earlier also in 2006.
Orton made controversial remarks about Eddie Guerrero, died in 2005.
Randy Orton Accused of Sexually Harassing WWE Writers in the Past
Social Media Profiles
Facebook:  https://www.facebook.com/RandyOrton/
Twitter:  https://twitter.com/RandyOrton
Instagram: @randyorton