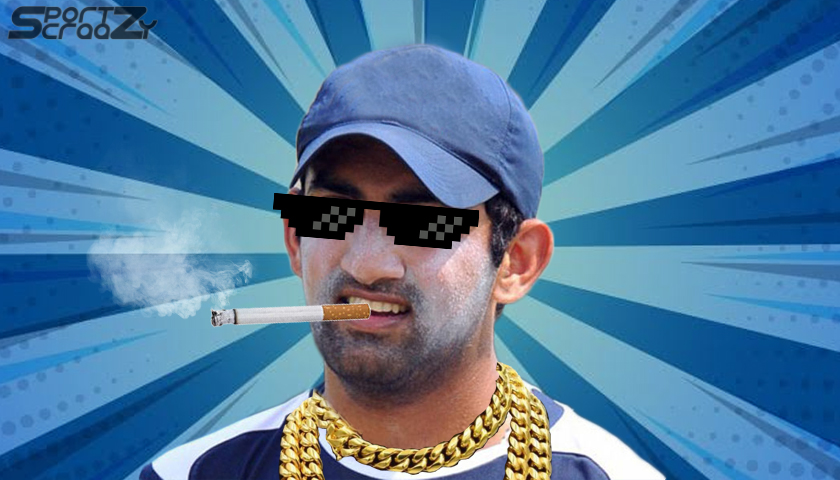 Cricketer turned politician Gautam Gambhir has almost made a habit of mocking Pakistan on all grounds. The latest example is of him sharing a video on Twitter mocking the security arrangements made for the ongoing Sri Lanka tour in Karachi.
Gambhir shared the video with a tweet stating "Itna Kashmir kiya ke Karachi bhool gaye."
Itna Kashmir kiya ke Karachi bhool gaye 👏👏😀 pic.twitter.com/TRqqe0s7qd

— Gautam Gambhir (@GautamGambhir) September 30, 2019
The video shows two men sitting in the car, mocking the security deployed for the Sri Lanka tour. They explained how cricket is played between curfews. The video also shows more than 25 vehicles were deployed with the Sri Lanka team bus heading towards the stadium.
Ironically the ambulance was also deployed that if in any case, any accident occurs, the security is more than ready to cover the lost ground.
Although among criticism and mocking Pakistan won the 2d ODI against Sri Lanka by 67 runs.
Sensing a terrorist attack Pakistan has provided Presidential level security to the Sri Lanka team and staff for the ongoing ODI series and upcoming T20 series.
Almost a decade back Sri Lanka team was attacked by a group of terrorist that isolated Pakistan from the international fraternity. During the attack, 8 civilians were killed and several Sri Lankan players were injured.