Dream11 Prediction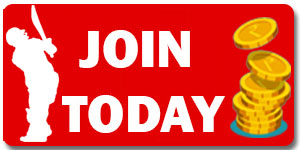 Dream11 Prediction: Whilst IPL 2019 is just around the corner, Dream11 looks all set to brings the best of the game along with some cash winning for all its users in the coming times. There are speculations that Dream11 will be the possible gaming partner for IPL 2019 just like they were in a deal with big bash league of Australia in the same aspect recently.
Fantasy sports have its own fan following in a sports enthusiast country like India and over the past few years, we have witnessed numerous portals providing such service to millions of users around the country. Moreover, when we talk about one of the biggest names in fantasy sports in India, Dream11 has secured its position as the undisputed leader in the fantasy sports industry around the country. As of now, over 4 crore users are using this sports gaming website and have earned lots of cash whilst cherishing their favorite games like Cricket, football, NBA, Kabaddi, and so on.
Also Read: Things to Know Before Playing Dream11
How to Play IPL Fantasy League on Dream11?

Dream11 Prediction: If you are still worried about how to play and win on Dream11 in Regards to IPL 2019, you simply need to follow the steps given below:
Step 1: Select an IPL match: Once you are registered to the Dream11 platform or its app, you simply need to first choose the IPL match on the given day within the home screen only under the cricket tab. There are a few things that you need to keep in mind before selecting a match like the start time of the IPL match, the date, and all the related information regarding the same. To get better help on that, you can simply check out various match prediction websites available on Google and those can help you in getting all the match-related information like playing conditions, pitch reports, playing XI, and much more.
There are chances that you will be seeing two matches in a day on any given date that's where you have to be careful while selecting the match. Ensure that you have all the related information about that particular match before you proceed ahead with the same.
Step 2: Creating your best IPL XI: Once you have selected the match you would like to play, you are now required to select a team of 11 players which should be according to the below combinations within the given credit budget.
| | | | | | | | |
| --- | --- | --- | --- | --- | --- | --- | --- |
| Player type | C1 | C2 | C3 | C4 | C5 | C6 | C7 |
| WK | 1 | 1 | 1 | 1 | 1 | 1 | 1 |
| Bat | 5 | 5 | 4 | 4 | 4 | 3 | 3 |
| AR | 2 | 1 | 1 | 2 | 3 | 2 | 3 |
| Bowl | 3 | 4 | 5 | 4 | 3 | 5 | 4 |
| Total | 11 | 11 | 11 | 11 | 11 | 11 | 1 |
Combination 1: As you can see from the above table, the first combination can be made by including 1 wicketkeeper, 5 batsmen, 2 all-rounders, and 3 bowlers from your perfect IPL XI. This combination works best when the match is been played on a ground where the pitch and the conditions are more supportive to batting and there are chances that batsman is going to dominate the match instead of the bowlers. That's where all your research, knowledge, and skillset in regards to cricket would come into the picture.
Combination 2: The second combination would be somewhere closer to the first one as the number of batsmen would remain the same but the only difference being the increase in the number of bowlers selected in the process by taking an all-rounder from the previous combination. This can be done in the wake of the fact that although the pitch supports the batsman mainly, there is something around for the bowlers as well there.
Combination 3: This combination can be made after analyzing the pitch and the match conditions as well and whilst it shows that an extra bowler has been added at the price of a batsman, it can be ascertained that the IPL match is been played in conditions which are more suitable for the bowlers but the batsman can still find something out of the pitch as well. The number of all-rounders here still stays as one.
Combination 4: This combination works well most of the time in the IPL matches where the number of bowlers and the all-rounder has been kept equal given to the match conditions which are equally suitable for both batting and bowling. Hence, the all-rounder here can play as an added batsman along with their bowling capabilities in the team. This is undoubted, one of the most used combinations by the players whilst playing the IPL fantasy games on Dream11.
Combination 5: This is a situation where the conditions are mostly going to the bowler's side and even though you want a lesser batsman, you have to keep at least 3 in your team going by the rules of Dream11. Still, you can minimize the number of all-rounders and increase the number of bowlers in the team combinations. This works well sometimes as the number of points gathered by the bowlers always comes in handy for a person to win any IPL fantasy game on Dream11.
Combinations 6 and 7: Both combinations 6 and 7 are quite similar with the only difference being the switching of an all-rounder with a bowler in the last combination. This is termed as one of the safest combinations where the risk attached to lose is quite low as the players are playing whilst keeping almost similar batsmen, all-rounders, and the bowlers.
Things to be noted whilst Selecting the Combinations | Dream11 Prediction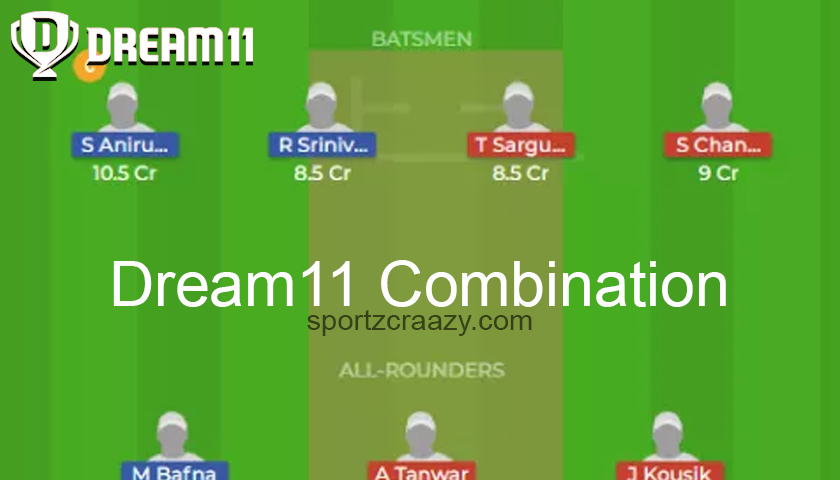 Dream11 Prediction: One of the notable things whilst picking up the best-suited combinations within an IPL match is that the number of batsmen needs to stay around between 3-5 and the same goes with the bowlers. On the other side, 1-3 numbers of all-rounder can be picked during an IPL T20 match whilst the number of wickets keeper stays as 1 all the time. Additionally, the same format is going to be sued for all the other T20 matches around the world apart from IPL.
Also, the players must check the details of the IPL players which are given adjacent o their name on the platform whilst your are selecting the team and this can help you in getting a sneak peek of their past performances, points scored so far in IPL with their batting bowling or fielding and much more. Along with that, you must keep an eye on the available credits to their name as you have to make all the available combinations within a given budget of 100 credits.
Step 3: Picking the Captain and Vice-Captain: Once you are done with picking your best Dream11 combinations for the IPL 2019, you are now required to choose your captain and vice-captain who will also multiply your points in the below format:
Captain: 2 x points scored in the match
Vice-captain: 1.5 x points scored in the match
Whilst this will make you win the match easily as compared to your opponents, it will also make you earn more and more points subject to the performances of your respective captains and vice-captains in the picked team. Also, once you will be playing grand leagues in Dream11, you must wisely pick your captains and vice captains as this would be the biggest strategy which can help you in being a winner amongst the rest of the lot.
Additionally, it's always been suggested that Captain and vice-captain must be those players who are currently performing in a perfect manner in any given match so that you are not blindly putting the caption and vice-captain tags to their name.
Step 4: Multiple teams' Creation: When you have picked a team for any given match, you will be given the option to create multiple teams (maximum 6) for any given match where there are multiple players who are playing the fantasy game on Dream11 platforms. On the other side, you won't be getting this option whilst playing head to head matches or matches and leagues with limited players options.
Step 5: Manage your IPL Team: Once you have created an IPL team on Dream11 Prediction, you can make any number of changes in the combination, players or anything else before the given deadline. Once the deadline is passed, no such changes would be possible afterward and may lead you to lose the match amongst your competitors. This comes helpful in case of any updates regarding the injury of a player or a team who has rested few players whilst giving the opportunity to the other ones.
You can also change your captain and vice-captain before the deadline if you think that there are other players who deserve this tag. You simply have to hit the "edit "button in order to do so and once you are done with the changes, you can now save the changes and proceed to the match.
Also Read: Dream11 Tips and Tricks
Joining the various leagues and contests on Dream11 during IPL | Dream11 Prediction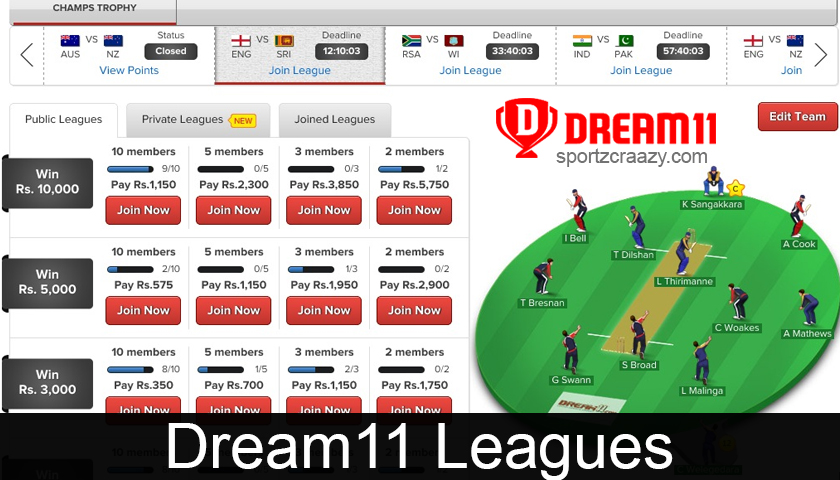 Dream11 Prediction: Once you are through with picking your best XI and also the required captain and vice-captain, you can now choose to join any of the given league in regards to a certain IPL match. Whilst doing this, you may come across the following leagues around
#Practice Contests: These leagues are free of charge and the new users can join them in order to try their hand for the first time on Dream11 whilst playing an IPL match. This can also come good in order to let the player do some practice with their skills and knowledge about cricket and IPL 2019 before they try their hand in cash contests.
#Head to Head: These contest are specifically designed to serve the players who love to play head t head clash ( one on one contest) most of the time and they can start playing with as minimum as Rs 15. This comes good for the players who have just started playing Dream11 and want to try their hand with a smaller denomination.
#Multiple Teams' Contests: This is where the number of teams gets increased and the players can range from 3-150 subject to the format and size of the league. Although the winning chances are lesser in this type of league, the amount to be won is generally higher and thus, it can be tried once or twice according to your knowledge and research skills about IPL 2019 and cricket.
# Grand Leagues: These are the leagues which would include thousands or lakhs of players and the winning amount can go higher till Rs 2.5 crore. These are designed in order to put up an open contest amongst millions of players who would like to test their knowledge and luck amongst all the other players in the quest to win some big amount in the process.
Understanding the Dream11 Fantasy Cricket Points System | Dream11 Prediction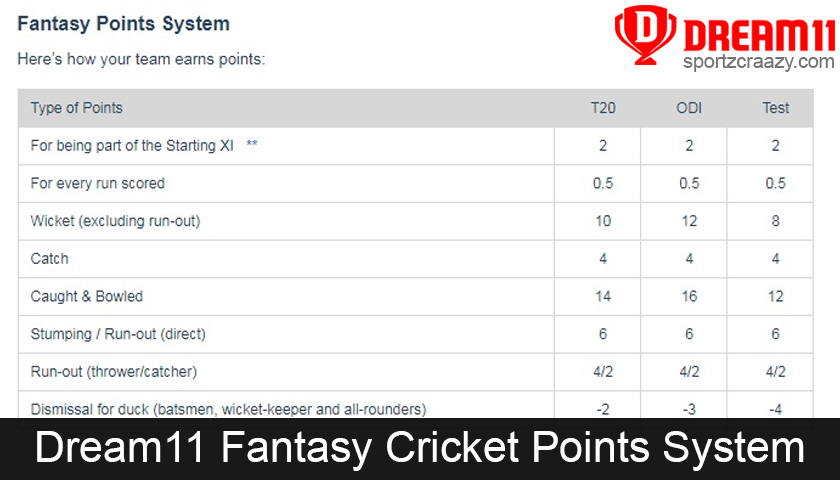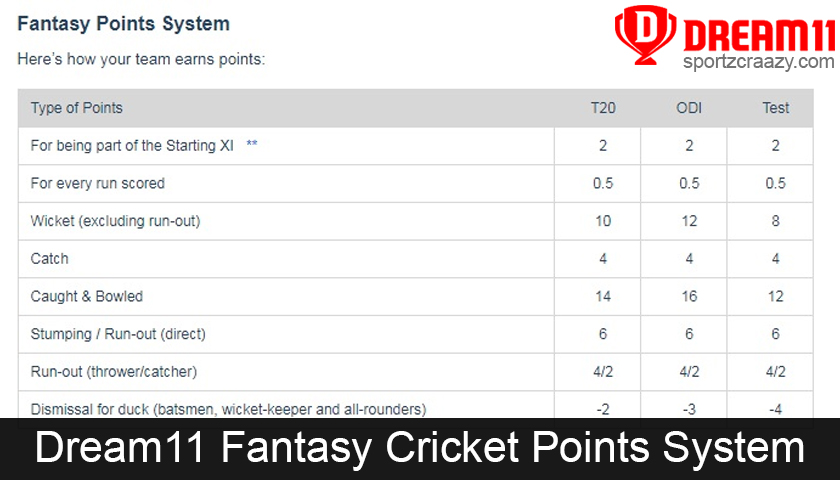 #Points System
For being a part of the Playing XI the player will get 2 Points
For every run scored the player will get 0.5 Points
For every Wicket (excluding run-out) the player will get 10 points
For every Catch, the player will get 4 Points
For every Caught & Bowled the player will get 14 points
For every Stumping / Run-out (direct)-  6 Points
For every Run-out (thrower\catcher) –   4/2 Points
If a player gets Out on zero (Batsman, All-rounder, wicketkeeper) – 2 Points (-Negative)
#Bonus Points or Extra Points
For every boundary hit – 0.5 Points
For Every six-hit- 1 Point
For a Half-century- 4 Points
For a Century – 8 Points
For every Maiden over – 4 Points
For getting 4 wickets – 4 points
For getting 5 wickets – 8 Points
#Points allotted for Economy Rate per over of Bowlers
Between 5 and 6 runs per over –  1  Point
Between 4 and 4.99 runs per over – 2 Point
Below 4 runs per over – 3 Point
Between 9 and 10 runs per over –1 Point (Negative)
Between 10.1 and 11 runs per over  –2 Point (Negative)
Above 11 runs per over –3 Point (Negative)
#Strike Rate (Except Bowlers)
Strike rate Between 60 and 70 runs per 100 balls –1 Point (Negative)
Strike rate between 50 and 59.9 runs per 100 balls –2 Point (Negative)
Strike rate Below 50 runs per 100 balls –3 Point (Negative)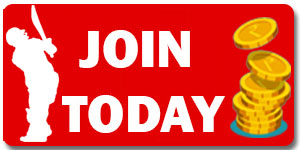 Tips and tricks to win big whilst Playing Dream11 IPL Fantasy Game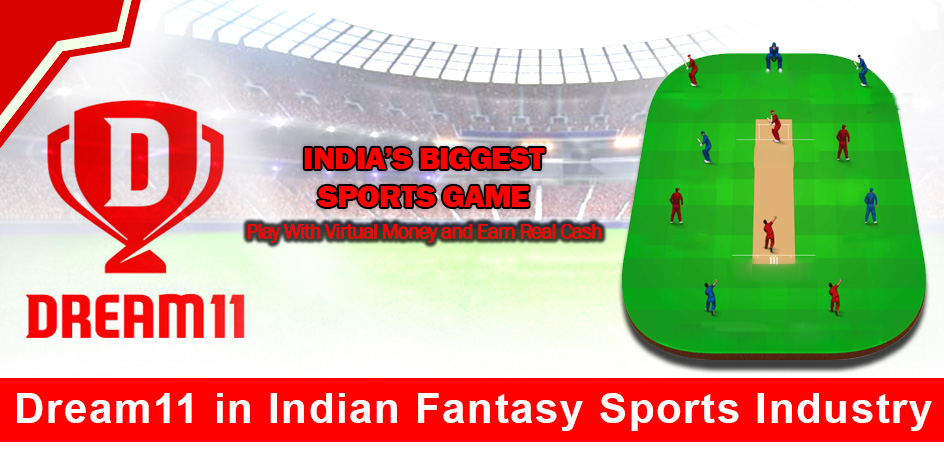 Before you try to pick a team for any given match in IPL, try to research the predicted 11, playing conditions, match conditions, weather reports, and so on

The current form and record of the player in IPL and International cricket must be looked into before picking him up in your given playing XI and the points scored by him will make you win eventually

Always try to stay updated about the probable playing XI on any given match in IPL, this will help you in getting all the players from the playing squad in the current match and thus, you would avoid getting a "0" for a player who is not featuring in the match.

Before you try and join the grand league with big money, try and test your knowledge and skills about the IPL and T20 cricket in one of the practice contests available on their platform

IPL is a tournament that is mostly dominated by a batsman and witnesses numerous sixes and fours in the process. Hence try to pick as many batsmen as you can subject to the playing conditions.

Always stays careful whilst you pick the captain and vice-captain of your picked team as they would be the one who would be scoring most points for you.
FAQs about playing IPL Dream11 Fantasy Game | Dream11 Prediction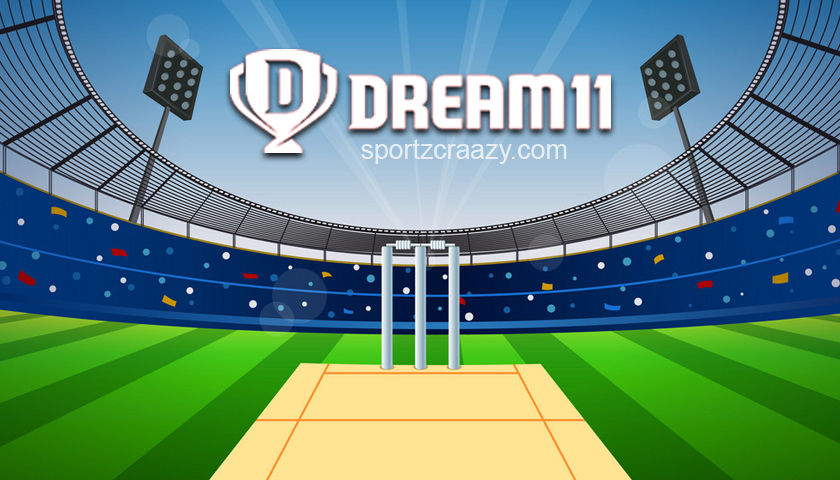 Q: Is Dream11 legal?
A: Yes, Dream11 is totally legal and operates and conducts all its contests and games under Indian state law. Get yourself registered and start playing any of the games of your choice
Q: Why IPL fantasy game is best played on Dream11?
A: While everyone knows that T20 cricket is ruling the world right now in terms of excitement and entertainment, it can only get bigger whilst you play IPL on Dream11 as the matches would get concluded within a shorter duration than the ODIs and the Test matches. So while there would be numerous IPL matches for you to play with, bigger chances for you to win there.
Q: How do I get to know about the playing team, updates, and all on IPL?
A; you need to simply click on the "S" logo on the top right part of the screen whilst selecting your team and there you would be getting all the tips and updates about the match to be played in IPL 2019.
Inception of Dream11 in Indian Fantasy Sports Industry | Dream11 Prediction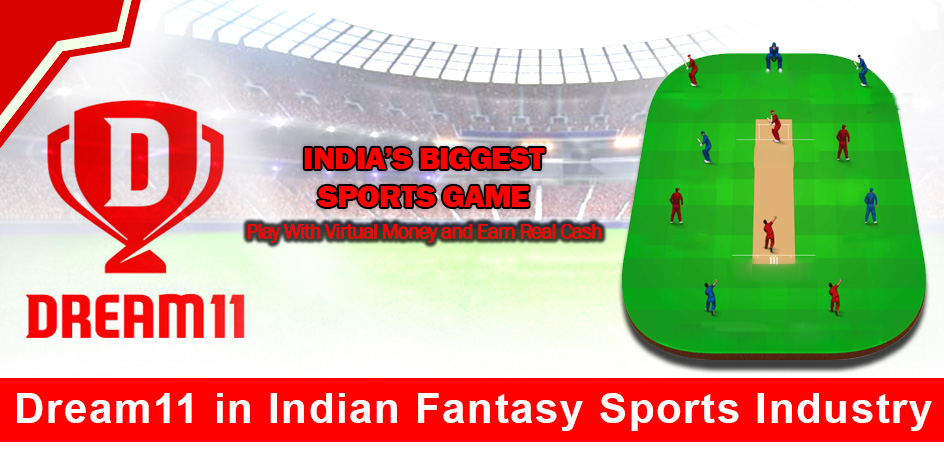 Dream11 Prediction: Dream11's journey got kick-started in 2009 when two of the childhood friends Harsh Jain and Bhavit Seth, who were known to be two of the biggest sports enthusiast cum engineers within their friend circle. Both of them had a belief that Fantasy sports holds a big opportunity in a sports-loving country like India and there would be no better thing than Dream11, which would serve best to the same purpose.
Although the idea to bring Dream11 into reality came to the minds of its founders in 2008 only when IPL was launched in India and one of the founders Harsh, who was already living his passion by playing in EPL fantasy league since past few years, got literally shocked by seeing the absence of any such platform for a cricket-loving nation like India. Going around with the same thought in mind, Harsh, who was also an alumnus of the University of Pennsylvania, put the same idea across to some of his friend s and after almost a year, he along with his close friend Bhavit founded Dream11 in 2009.
How Dream11 went on to rule the Fantasy Sports Industry in India?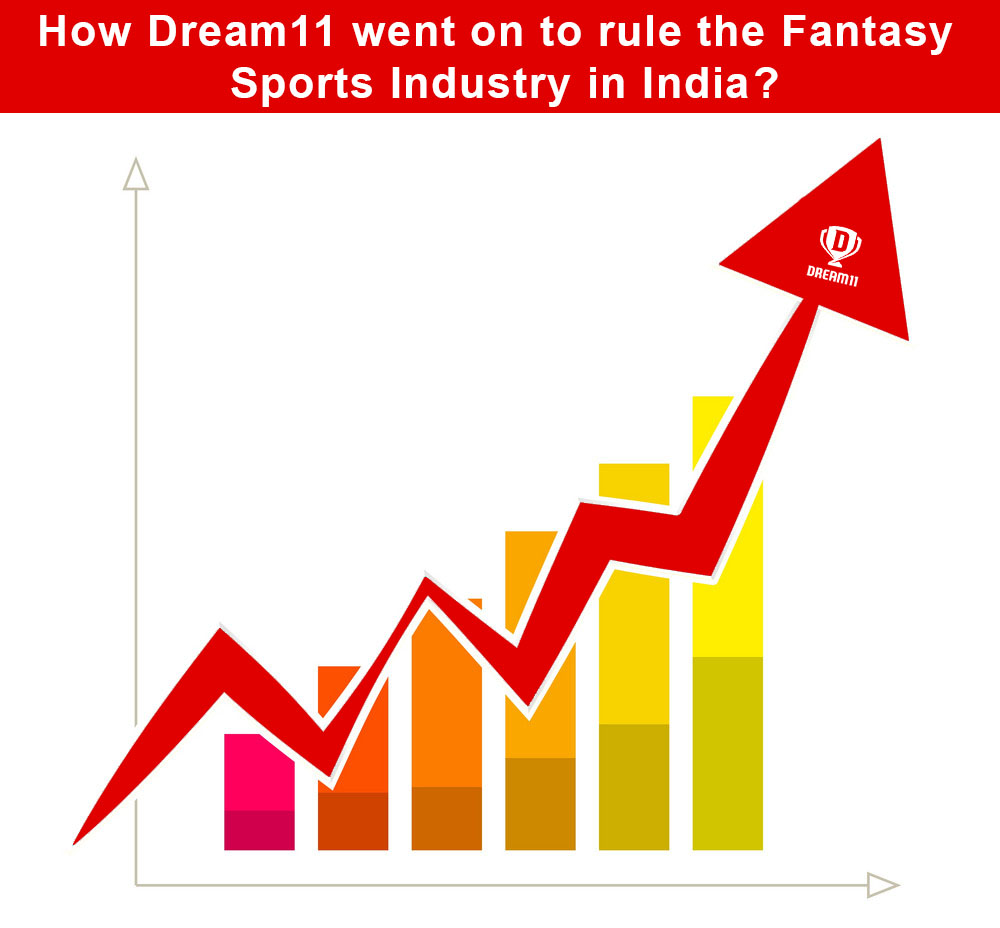 Dream11 Prediction: Both its founders first tried and tested various formats of playing in the Dream11 platform in the initial years and it was their hard work and determination only, which took Dream11 to greater heights in the next few years. As of now, Dream11 shows up a revenue base of Rs 100 crore.
Quite recently, Dream11 has lately secured fundraise of $100 Million by the Chinese company Tencent and became one of the biggest names in the sports fantasy industry over time.
Play Dream11 on Dream11 App | Dream11 Prediction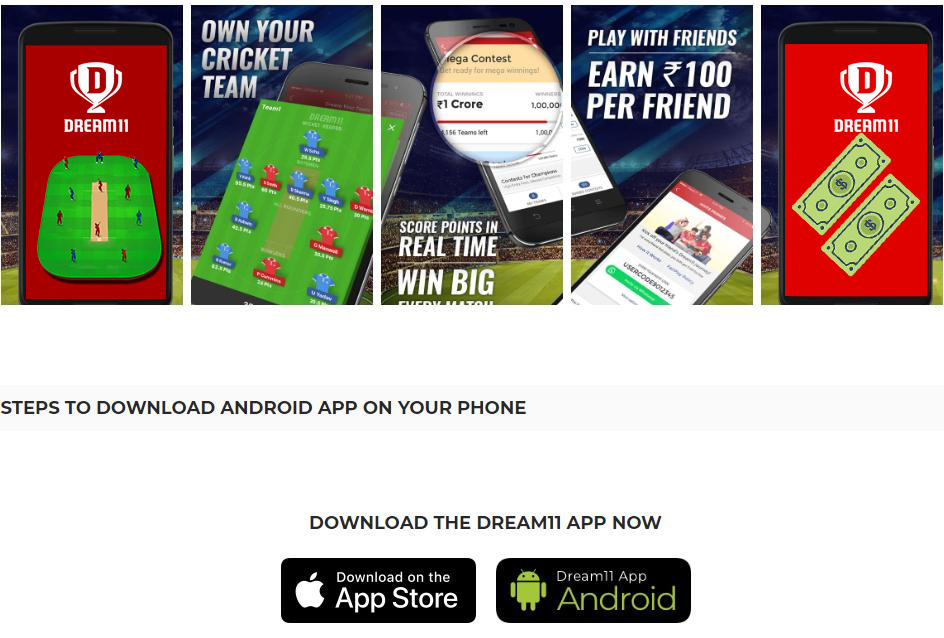 Dream11 Prediction: Dream11 is purely based on the skill set, knowledge, and researching capabilities of the player playing the game and to become an expert, the player has to have the right knowledge about hat particular sports first. Once the player is sure that he is capable of making a prediction of the outcome of the match and all the outstanding performers within the team, he or she can now form a team on Dream11 by joining for cash or free. Moreover, before a person tries to play the game, he or she needs to register with either their Gmail or Facebook accounts and once registered, they are all set to play the game.
Dream11 is also available in an app version for all the Android and IOS platforms and the user can simply download the link from their website Dream11.com in order to download the app.