Beloved BGMI pro player turned content creator SNAX has been managed by 8Bit Creatives for a while & is now set to create content with 8bit Creatives' sister concern S8UL as the newest addition to the family
New Delhi, November 10, 2022: S8UL, India's leading esports organisation boasts of a star-studded roster, and is proud of the newest addition to its list of prominent gamers & content creators – Raj Verma aka SNAX. As always, S8UL looks forward to nurturing its creators, and hopes to provide SNAX with opportunities to meet his career aspirations.
SNAX, being the dedicated team-player, sportsman and content creator that he is, is sure to be a valuable asset for S8UL and the community is bound to witness some defining content pieces from S8UL in the days to come. S8UL owners-  Thug, Goldy & Mortal shared heartwarming messages for the creator who also expressed his excitement on becoming a part of the S8UL family.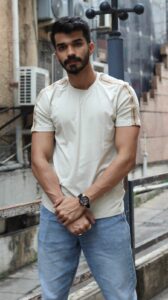 Snax, hailing from Hyderabad enjoys a massive fan base in the Southern part of the country, as witnessed at the recently held DreamHack'22. Fans went berserk when his entry into S8UL was announced during the event, and it was indeed a talked-about induction. As a BGMI player, SNAX is renowned for his assaulting drills.  With 1.38 million subscribers on YouTube, 863K followers on Loco, and 730k followers on Instagram SNAX is on his way to become the largest names in the industry.
With this induction, S8UL is moving further towards its vision to become a one-stop platform for India's leading gaming content creators to come together and create engaging content for fans and gamers. With the likes of Mortal, Scout, Viper, Snax, Thug, Payal, Mamba and more coming together, fans can expect bigger and better things from S8UL. As other S8UL creators, Snax too will be invited to stay at S8UL's state of the art gaming house worth USD 1mn in Mumbai.
The announcement of the same was made by the owners at DreamHack 2022 as well as the official social media handles of S8UL. Lokesh Jain, Co-founder of S8UL and 8Bit Creatives says "Big warm #S8UL welcome to SNAX gaming. Here's to creating some amazing content ahead, together. We have already witnessed a part of Snax's journey through 8Bit Creatives and this pan-India creator is set to have a BIG 2023!"  
If S8UL is stoked to have SNAX, SNAX is no less happy to be joining S8UL and sounded optimistic while saying, " 8Bit Creatives is home and S8UL is family. Only amazing things up ahead. As Thug always says, Onwards and upwards! "
Along with content creation, Snax is a professional Esports athlete known for his achievements in BGMI with teams such as Team XO and Velocity Gaming. The 22-year-old emerged victorious in the Upthrust Esports India Rising and Skyesports Grand Slam earlier this year
Apart from content creation, he will also be executing campaigns and leveraging more brand deals as part of one of the largest hubs for Esports and gaming content in India.
S8UL, which is a blend of gaming content and Esports, is home to the top gaming talents in the country. They recently became the first Indian Esports organization to get nominated for the prestigious "Esports Award" in the 'Content Group of the Year category for their remarkable contributions to the gaming community.
Source – Press Release