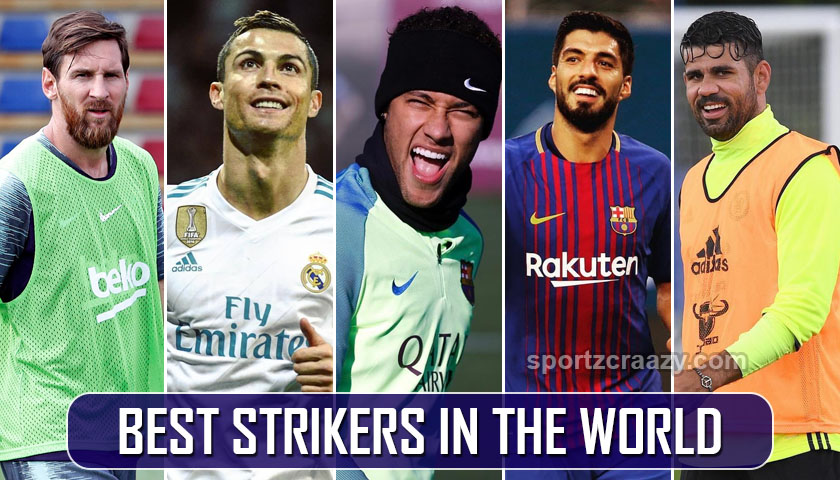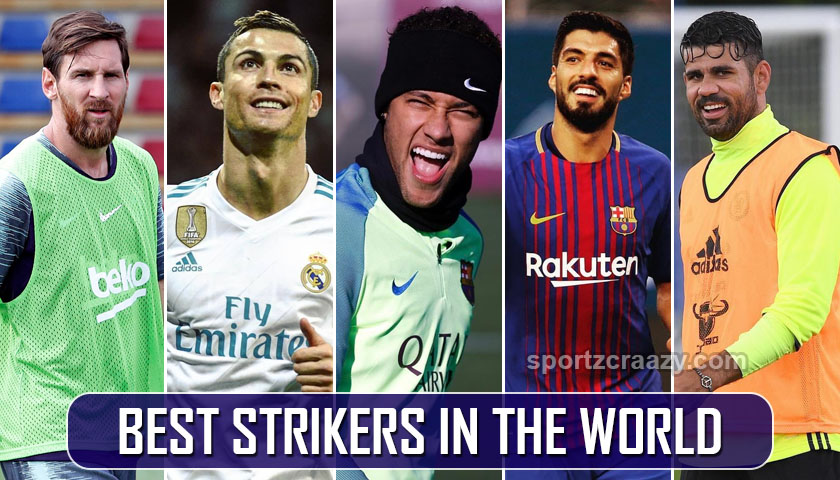 Best Football Strikers in the World: Football is a game which is been played by 11 players on the ground but it's still always the Striker who has often been credited for most of the victories by any Football team around the World. Though it's not just about the Victories and even if a team loses, the whole blame straightaway goes to the Striker for his Inability to score for the team when they required it the most. So as we talk about the player with the biggest responsibility on the ground, let's take a look at the Top 10 best Strikers around the World currently.
#1 Lionel Messi (Argentina)
Major Clubs played for Barcelona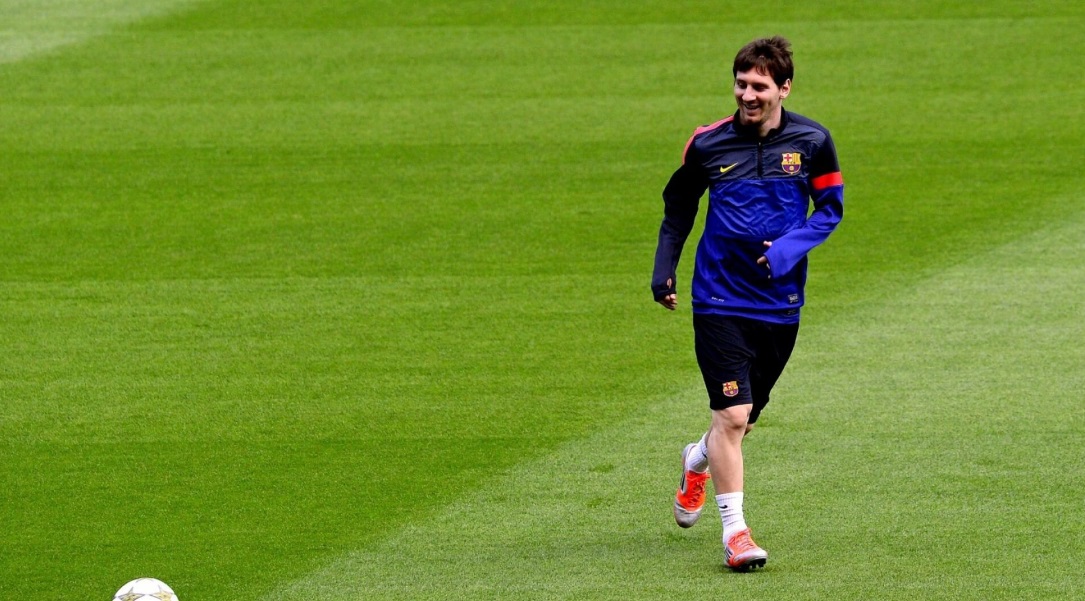 Many have already guessed who is gonna feature in the first place. It's of course, Lionel Messi.
The magician of football, Lionel Messi is arguably the best player on the planet. Though his age might have derailed his performances to some extent, still, there is no stopping him.
The Argentine superstar secured his 6th Ballon D'or last month and he is the first and the only player to do such thing. Having won countless trophies with Barcelona, Lionel Messi has been arguably the best player of this decade.
He has scored 13 goals in 14 matches and has assisted 6 in La Liga. The GOAT debate between Lionel Messi-Cristiano Ronaldo would never end, but it's the Argentine who tops this list.
#2 Cristiano Ronaldo (Portugal)
Major Clubs played for Sporting Lisbon, Manchester United, Real Madrid, Juventus
You just knew that this man would be in the 1st or 2nd place. He has been featuring in these lists for 10-15 years and here, he is placed 2nd on the list of top 10 strikers in the world.
This living legend of football just can't stop scoring and at the age of 34, he is still one of the top scorers in the world. He left Real Madrid in the summer of 2018 to join Juventus but it hasn't had any effect in his individual offensive records.
The age is just a number for this Portuguese sensation. He has scored 14 goals 16 appearances for Seria A Champions this season and has been a constant threat in front of the post.
Cristiano Ronaldo has won countless trophies in his blockbuster career and would go down as arguably the best ever footballer
#3 Neymar (Brazil)
Major Clubs played for Santos, Barcelona, PSG
Neymar can be considered as one of the biggest young talents on the football arena as of now and even though he has made news recently for all the bad reasons, there's hardly anyone who can still doubt his skills and abilities on the football pitch.
While he made his switch to Barcelona in 2013 from Santos, he went on to score 14 goals in his debut season for his club. Although he made all the bad impressions on fans and experts around the world last year during his world record transfer to PSG, he can still be quoted as one of the biggest contenders for being the Future star in the World of football.
#4 Luis Suarez (Uruguay)
Major Clubs played for  Ajax, liverpool , Barcelona
Although Luis Suarez from Barcelona has been in news for all the ridiculous reasons during his entire career, we still can't write off the level of talent he posses and displayed on the Football pitch. The play is certainly blessed with great technique and first touch abilities and this could well be the reason why he has been bought by Barcelona for $130 million in 2014. ever since then, he has scored for his team at all the crucial junctures and still going nice and high with his brilliant performances.
#5 Sergio Aguero (Argentina)
 Major Clubs played for Atletico Madrid and Manchester city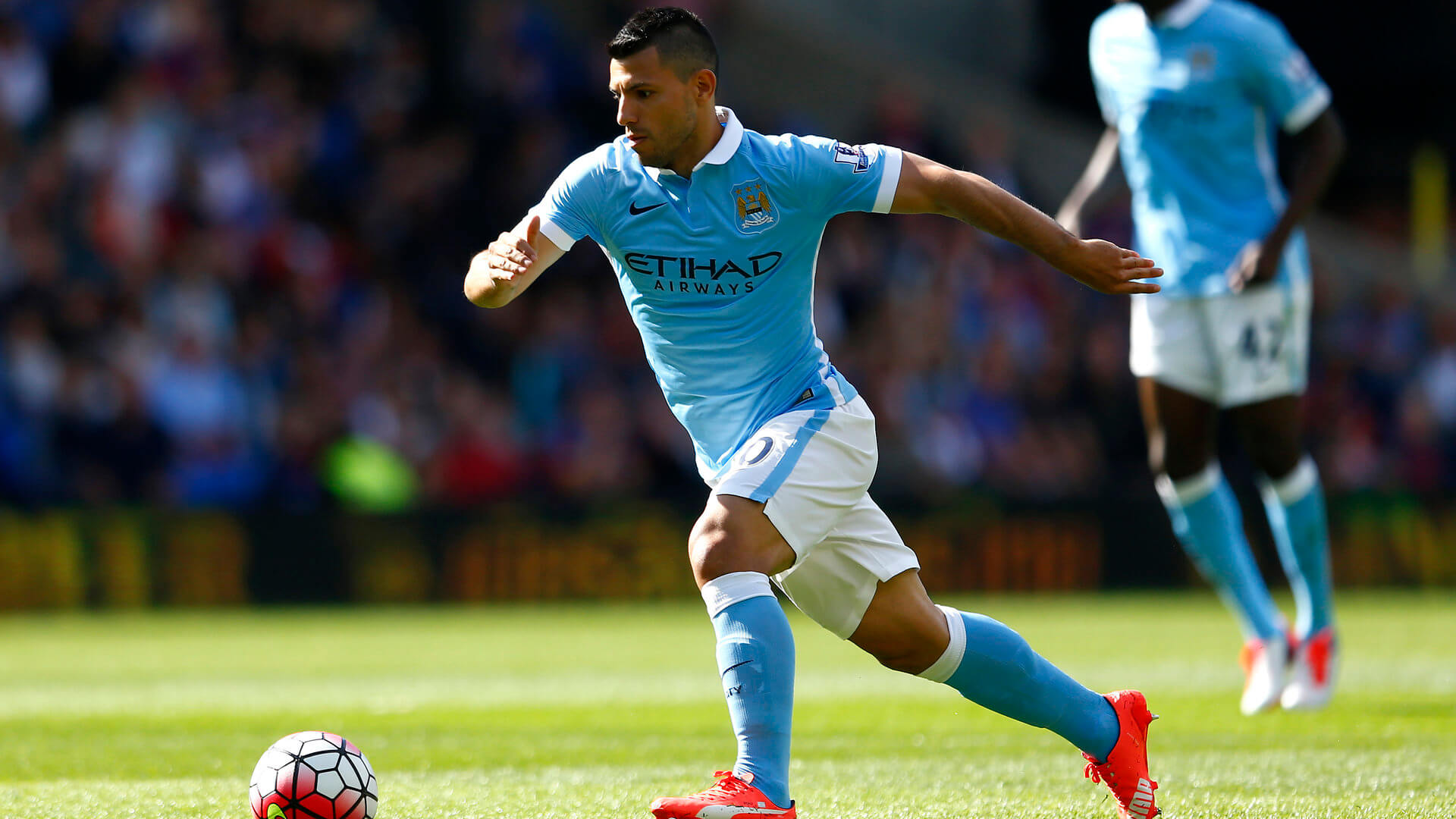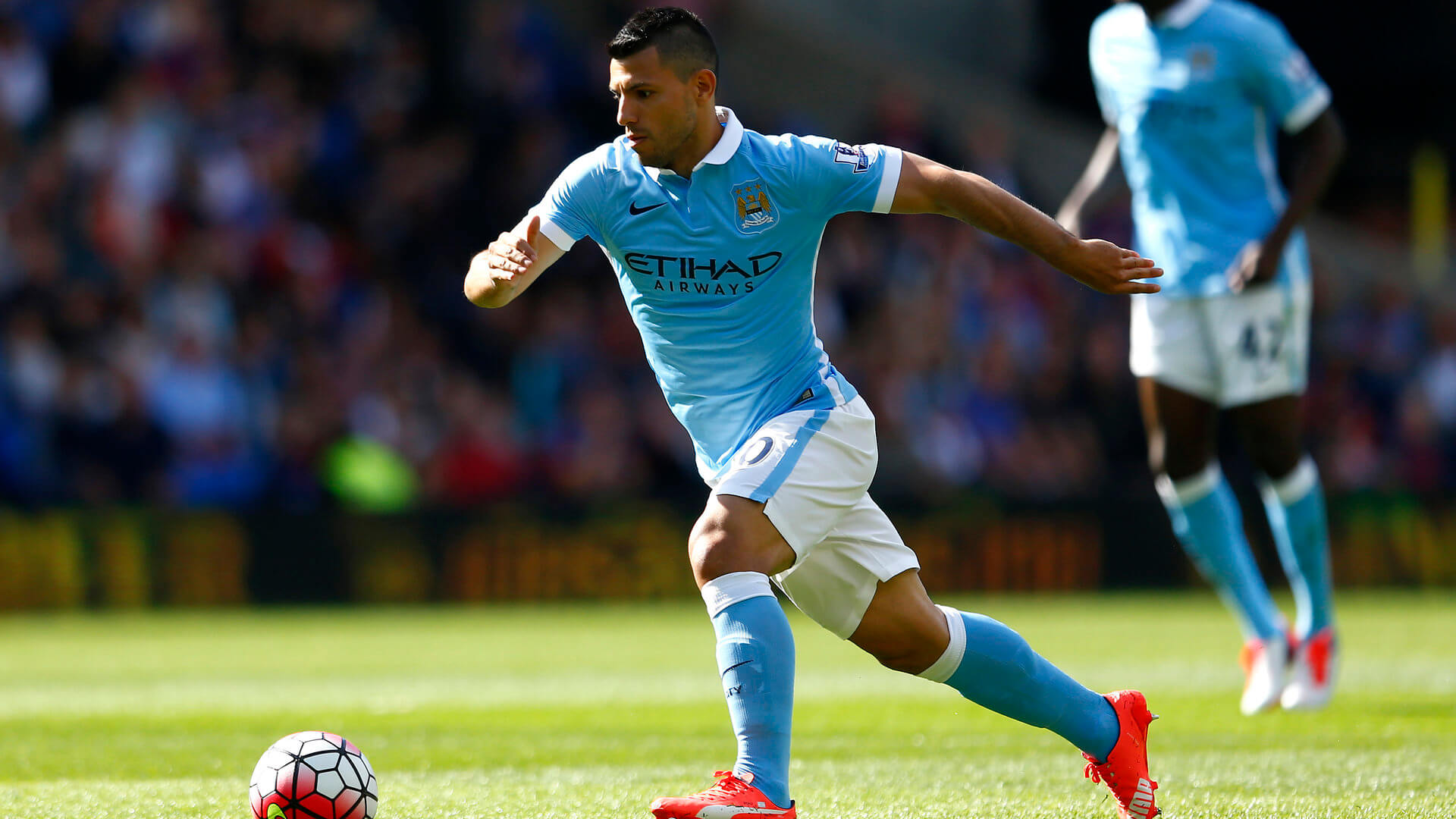 Often been quoted as the "New aged Maradona" by his Argentinean fans, Sergio Aguero is another one of the best strikers in the world today. From scoring in the toughest situations to making it big on the bigger stages of the game, this prolific player has brought almost everything in the table for every team he has played for so far.
Manchester City's undisputed goal machine and player of the decade. He has been a consistent threat in front of a goal for many years now and would go down as one of the best strikers of all time. The Argentine scored a hat-trick for Manchester City last weekend and eclipsed Henry and Lampard in the goal-scoring charts. Moreover, he is now the best goal-scoring overseas player in Premier League history. Argentina's record-breaking goalscorer has scored 15 goals in 17 games in the Premier League's edition of 2019-20. He has a trophy-laden career at Manchester City and has thrived under Pep Guardiola.
A clever and prolific striker, Sergio Aguero possesses great traits like attributes to find the gaps, strength, quick feet, and accuracy when it matters the most.
#6 Karim Benzema (France)
 Major Clubs played for Real Madrid
Even though Karim Benzema career at Real Madrid has mostly been overshadowed by the heroics of Cristiano Ronaldo, this wonderful player from France has been able to score 21 goals during the 2014-15 seasons until he fell down to injury issues at regular intervals in the following years. He still possesses all the talent and skills to be there in the league of the bests.
#7 Antoine Griezmann (France)
Major Clubs played for Real Sociedad, Atletico Madrid, Barcelona
2015 has been a dream season for Antoine Griezmann as he went on to scores 22 goals in a single season, which was a record by any French player playing in the La Liga. While he overtook the record from his compatriot Karim Benzema, he has been on a goal spree ever since then for his club at almost every major tournament around.
Quite recently he scored two major goals to make his National side win the World cup final against Croatia.
#8 Kylian Mbappe (France)
Major Clubs played for AS Monaco and PSG
Kylian Mbappe has been a revelation of this decade and his surge is just phenomenal. He has come through the ranks at AS Monaco, a French club where he won French League title and fired his side to a great run in Champions League. He made a blockbuster move to Paris Saint-Germain in 2017 and many have touted him to fill the boots of Cristiano Ronaldo or Lionel Messi. He is one of the hottest properties in world football at the moment and he is still just 21 years of age. The French wunderkind was on his perch for his country in Russia in 2018, as he helped his country to a World Cup success. He was also a scorer in World Cup final against Croatia. Kylian Mbappe has found the back of the net for 13 times this season in 14 matches while he has also assisted 4 in the top division of French football.
#9 Robert Lewandowski (Poland)
Major Clubs played for Borussia Dortmund and Bayern Munich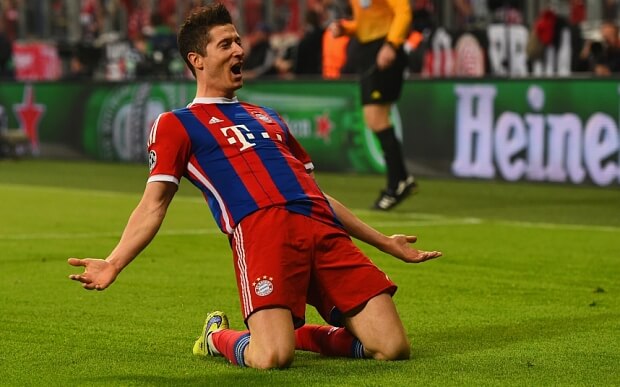 While being on a scoring spree for his team Borussia Dortmund and making them win the Bundesliga for two straight years in 2011 and 2012, Robert Lewandoski finally made a switch to Bayern Munich on a free transfer in 2014 and ever since then, he has helped Bayern in becoming a dominant force in the Bundesliga.
#10 Harry Kane (England)
Major Clubs played for Tottenham Hotspurs
Winner of the golden boot award in the recently concluded World cup, Harry Kane has been a crucial part for some major achievement by both his club and country in the Football arena recently. While having him as a striker, Tottenham hotspurs have emerged as one of the most dominant forces in the past three years and after seeing the " The Kane Show" in the World cup, we can certainly lay some big hopes on this Prolific striker in the upcoming EPL season.