Barcelona star Lionel Messi becomes the first player in the history of football to win six Ballon D'or. The 64th France Ballon D'or ceremony was held in Paris on Monday where Messi beat Cristiano Ronaldo and Virgil Van Dijk to win the record sixth BallonD'or.
With Van Dijk winning the UEFA Champions League with Liverpool and playing in the final of the UEFA Nations League with the Netherlands, he was well in the race to become the first defender since Fabio Cannavaro to win the Ballon d'Or. But in the end, the defender came second while the Juventus and Portugal forward Cristiano Ronaldo, who has won the award five times, was third in the voting.
An emotional Messi hailed the moment as a completely different feeling and also thanked his wife for showing continuous support towards him.
"Today is my sixth Ballon d'Or. It's a completely different moment, lived with my family and my children. As my wife said, you must never stop dreaming but always work to improve and continue to enjoy. I am very lucky, I am blessed. I hope to continue for a long time. I realise that I am very lucky, even if, one day, retirement will ring. It will be difficult. But I still have beautiful years ahead of me. Time goes very quickly, so I want to enjoy football and my family," he said.
Meanwhile, Liverpool and Brazilian goalkeeper Alisson Becker won the inaugural Yashin Trophy for best goalkeeper and the Juventus defender Matthijs de Ligt won the Kopa Trophy, awarded to the best under-21 player and selected by former Ballon d'Or winners.
A humble Van Dijk, who became second in the race between Messi and Ronaldo hailed the duo and asked to respect the greatness.
"It was an amazing year, but there's a couple of players like that who are a bit unnatural. So you need to respect greatness as well. I was close, but there was just someone a little bit better. I'm very proud of what I achieved last year with Liverpool and Holland, and hopefully, we can do that again this year. But that will be tough with those guys around here still."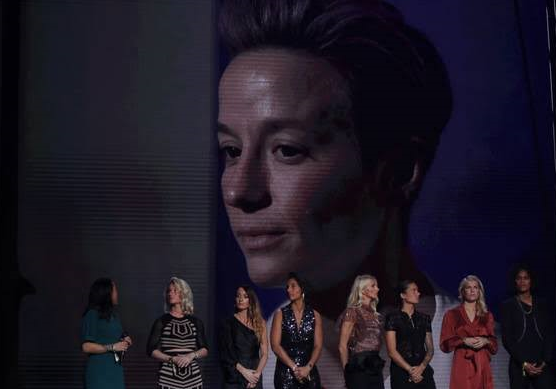 On the other hand, Megan Rapinoe won the Women's Ballon d'Or for her brilliant display of football in the World Cup last year. She led the United States to the Women's World Cup title, scoring six goals and laying on three assists. England's Lucy Bronze became second as the Lyon full-back starred in the Lionesses' run to the semi-finals.