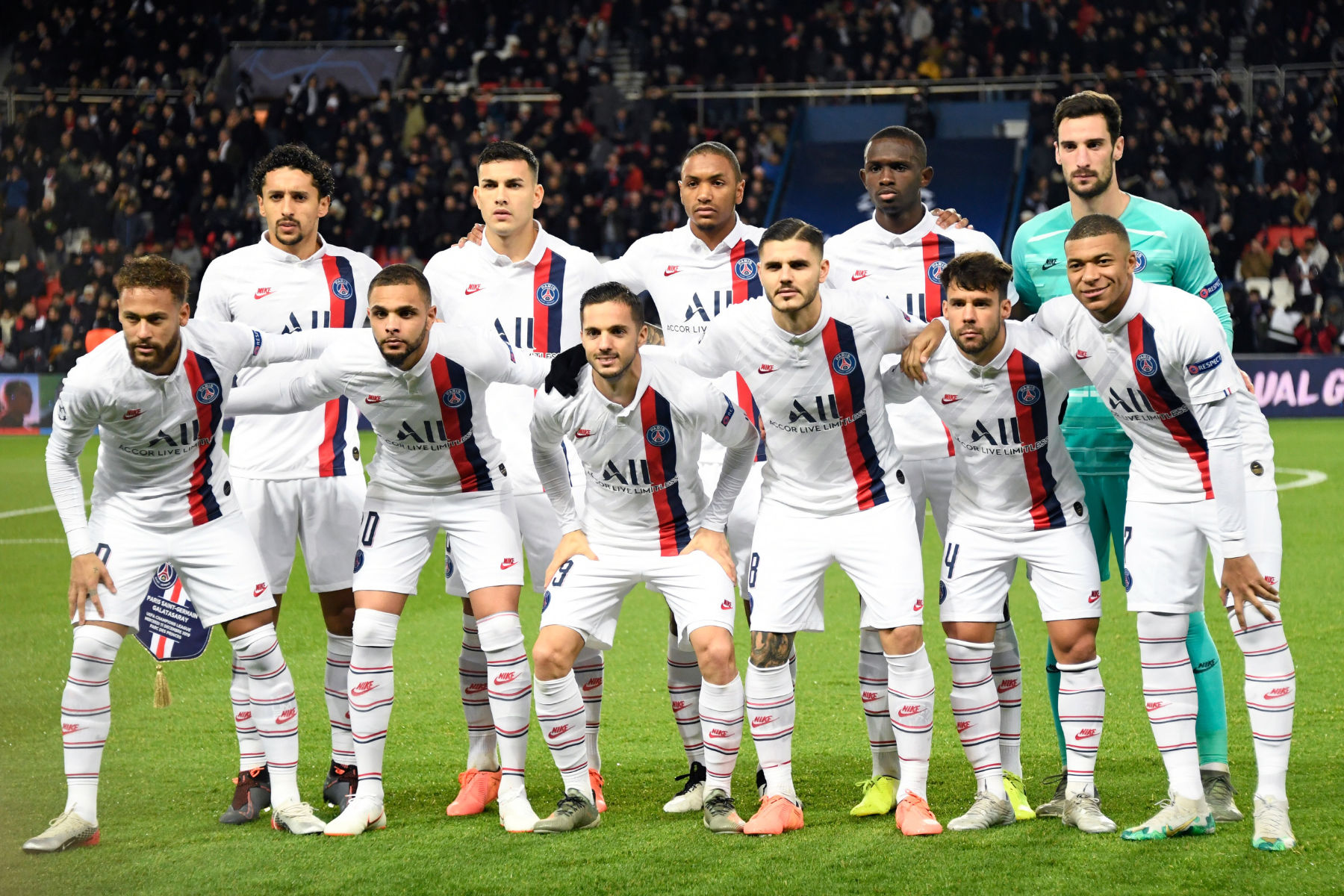 Paris Saint-Germain known as PSG, Paris SG or Paris is a French team based in Paris. It was founded on 12th august 1970. The club plays for first division football in France Ligue 1, Coupe de France, Coupe de la Ligue and UEFA Champions League.
History
Paris Saint-Germain Football Club was founded on 12 August 1970 the two clubs, Paris football club and Stade Saint-Germain got combined and made it PSG. They made a good impact by winning promotion to Ligue 1 in their very first season after winning the Ligue 2 title.
Unfortunately, the club split in 1972. Paris FC remained in Ligue 1, but PSG kept its name and was demoted to Division 3. PSG took their revenge in 1974 when they made their comeback to Ligue 1 and Paris FC was demoted into the division below. The club also moved into Parc des Priences that same year.
Pierre Phelipon was the club's first manager he also played for PSG in his footballing career. As soon as he took over the team he won his first trophy for the team, Ligue 2 title. He managed the team till 1976 replacing the club's first foreign manager former Serbian player Velibor Vasovic.
Club Ownership
Qatar Sports Investments is the current owner of the French team since 2011, they are one of only two stated-owned teams followed by Manchester City. PSG are one of the richest clubs in the world.
QSI is a subsidiary of the Qatar Sports Authority, became the majority shareholder of the club in 2011 and sole shareholders in 2012. Nasser al Khelafi the chairmen of QSI is the president of the team since QSI became the sole shareholder of the team. Sheikh Tamim bin Ahmad al Thani the Emir of Qatar is the real boss of PSG he is the founder of QSI and the Chairman of QIA
PSG is the eleventh most valuable team in the world worth 825m Euros according to Forbes whereas it has the fifth highest revenue in Europe's top five leagues of 636m Euros according to Deloitte. However, the team is not so profitable to date, from 1998 to 2010 the club recorded 300m Euros of loss.
Coaching Staff
| | | |
| --- | --- | --- |
| Name | Position | Age |
| Thomas Tuchel | Manager | 46 |
| Zoumana Camara | Assistant Manager | 40 |
| Zsolt Low | Assistant Manager | 40 |
| Gianluca Spinelli | Goal Keeping Manager | 53 |
| Nicolas Mayer | Fitness Manager | 35 |
| Stephane Roche | Youth Coach | 49 |
| Martin Buchhiet | Performance Manager | 53 |
Medical Staff
| | | |
| --- | --- | --- |
| Name | Position | Age |
| Christophe Baudot | Doctor | 52 |
| Laurent Aumont | Doctor | 38 |
| Bruno Mazziotti | Physiotherapist | 42 |
| Frederic Mankowski | Physiotherapist | 60 |
| Cryil Praud | Physiotherapist | 34 |
| Gael Pasquer | Physiotherapist | 44 |
| Joffery Martin | Physiotherapist | 49 |
| Rafael Martini | Physiotherapist | 50 |
Management
| | | |
| --- | --- | --- |
| Name | Position | Age |
| Leonardo | Sporting Director | 50 |
| Nasser al-Khelafi | Chief Executive | 46 |
Squad
| | | |
| --- | --- | --- |
| Name | Position | Jersey No. |
| Keylor Navas | Goal Keeper | 1 |
| Sergio Rico | Goal Keeper | 16 |
| Marcin Bulka | Goal Keeper | 30 |
| Garissone Innocent | Goal Keeper | 40 |
| Thiago Silva | Defender | 2 |
| Presnel Kimbeppe | Defender | 3 |
| Thilo Kehrer | Defender | 4 |
| Marquinhos | Defender | 5 |
| Thomas Meunier | Defender | 12 |
| Juan Bernat | Defender | 14 |
| Layvin Kurzawa | Defender | 20 |
| Abdou Diallo | Defender | 22 |
| Mitchel Bakker | Defender | 25 |
| Colin Dogba | Defender | 31 |
| Tanguy Koussi | Defender | 35 |
| Marco Veratti | Mid Fielder | 6 |
| Leandro Paredes | Mid Fielder | 8 |
| Angel Di Maria | Mid Fielder | 11 |
| Pablo Sarabia | Mid Fielder | 19 |
| Ander Herrera | Mid Fielder | 21 |
| Juliana Draxler | Mid Fielder | 23 |
| Adil Auochiche | Mid Fielder | 38 |
| Kylian Mbappe | Forward | 7 |
| Neymar Jr | Forward | 10 |
| Edison Cavani | Forward | 9 |
| Mauro Ecardi | Forward | 18 |
| Eric-Maxim Choupo-Mouting | Forward | 17 |
CLUB HONOURS
LEAGUE 1
Winners (8): 1986, 1994, 2013, 2014, 2015, 2016, 2017, 2018, 2019
CUPS
French Cup
Winners (12): 1982, 1983, 1993, 1995, 1998, 2004, 2006, 2010, 2015, 2016, 2017, 2018, 2019
French League Cup
Winners (8): 1995, 1998, 2008, 2014, 2015, 2016, 2017, 2018, 2019
Champions Trophy
Winners (9): 1995, 1998, 2013, 2014, 2016, 2017, 2018, 2019
EUROPEAN
UEFA Cup Winners Cup
Winners (1): 1996
TREBLES
League 1, FA, Coupe de France: 2
2014-2015, 2015-2016