Best Central Midfielders: The Role of Midfielders have largely been ignored when it comes to ascertaining the outcome of a football game. Still, we can call them the "Drivers" of the game who carries some of the biggest responsibilities on their shoulders throughout the game.
The football fraternity has been graced by a plethora of legendary midfielders like Steven Gerrard, Pirlo, Xavi, Pires, Iniesta, Xabi Alonso, Scholes, Claude Makelele, Patrik Vieira, Frank Rijkaard, Roy Keane and many more.
Midfielders can pile their trades in various roles. One can form a blanket for the defense and work as a defensive midfielder. While there are many midfielders who are gifted with attacking flair.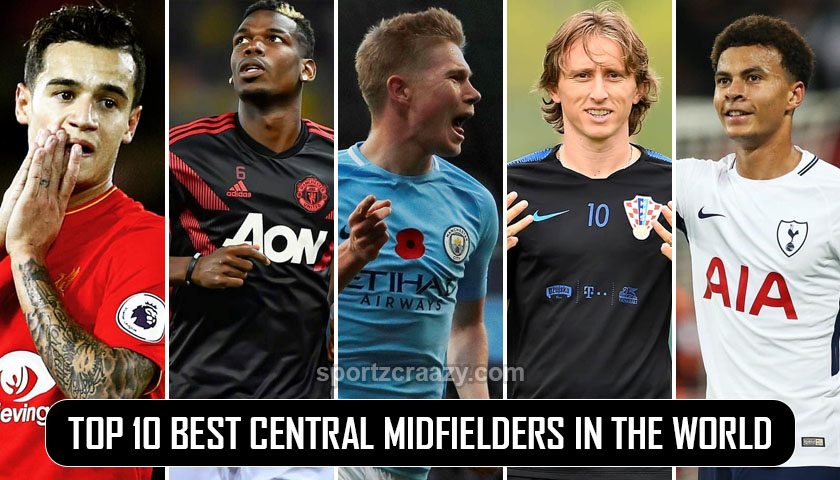 From acting as a link between the Defenders and the Strikers to set up crucial passes while controlling the game, Defenders have to do to all by themselves. While we are talking about the most responsible role on a Football pitch, let's take a look at the list of Top 10 best Central Midfielders in the World.
Best Central Midfielders in the World
#10 Frenkie De Jong (Netherlands)
Major clubs played for Ajax, Barcelona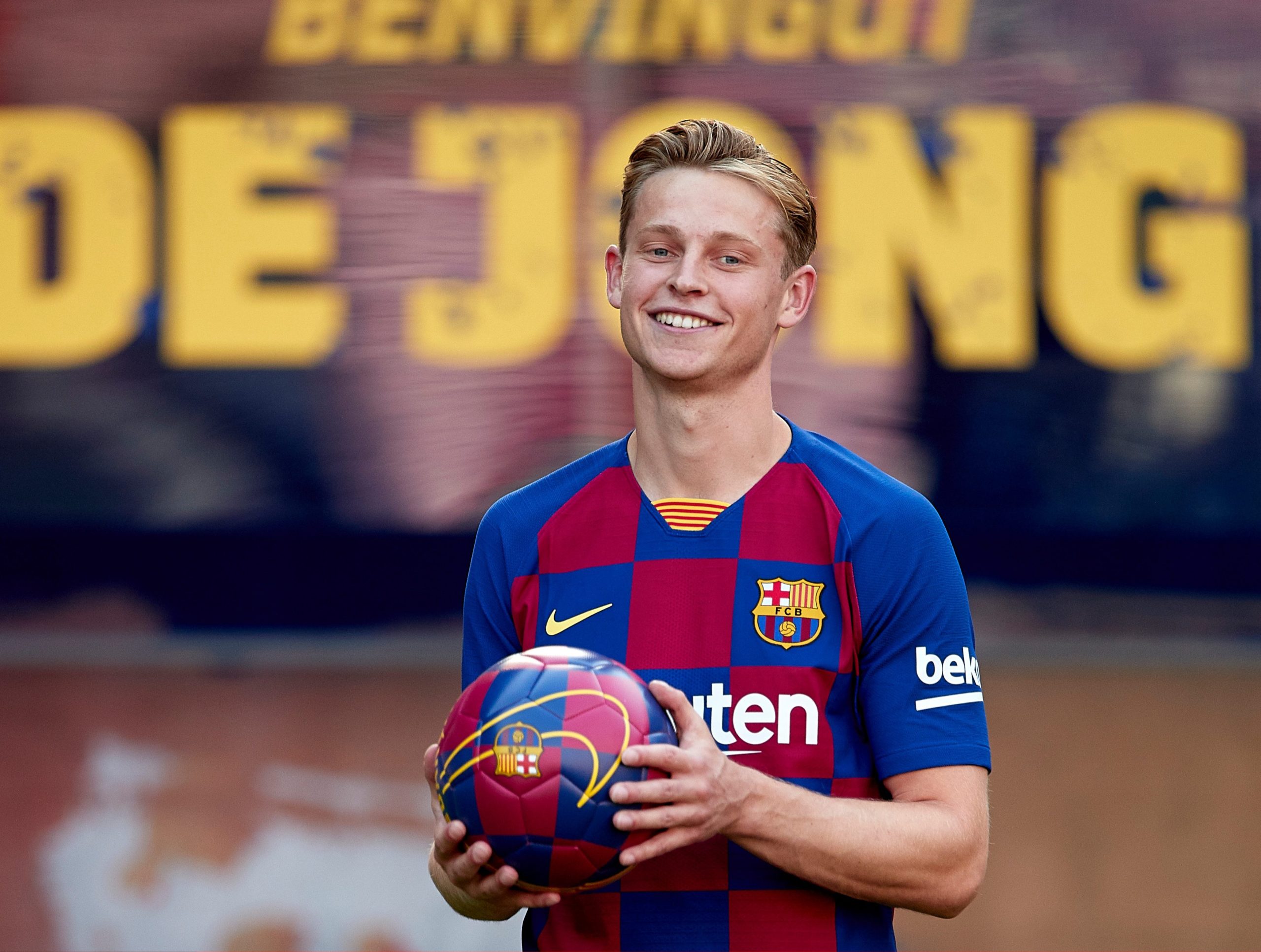 Frenkie De Jong is surely one of the best midfielders in the world and has come through the ranks at Ajax in the Netherlands. De Jong first came to the attention of a wider audience when clips of him vacating his center-back position and fearlessly dribbling the ball upfield began to circulate online.
The Dutchman was soon moved into his midfield role by Ajax manager Erik ten Hag, just in time for the youngster to inspire the team to Eredivisie glory and a remarkable surge to the Champions League semi-finals last year
De Jong's outstanding performances in 2018/19 were a reason for his highlight summer switch to Barcelona, where he's immediately made his mark. An immense passer and intelligent mover, the 22-year-old's standout attribute is his ability to beat the opposition press with some fancy footwork or a quick drop of the shoulder which makes him one of the Best Central Midfielders in the World.
While, as he is still very young in age, a lot more could be expected from him at the helm of Camp Nou.
#9 Paul Pogba (France)
Major clubs played for Manchester United, Juventus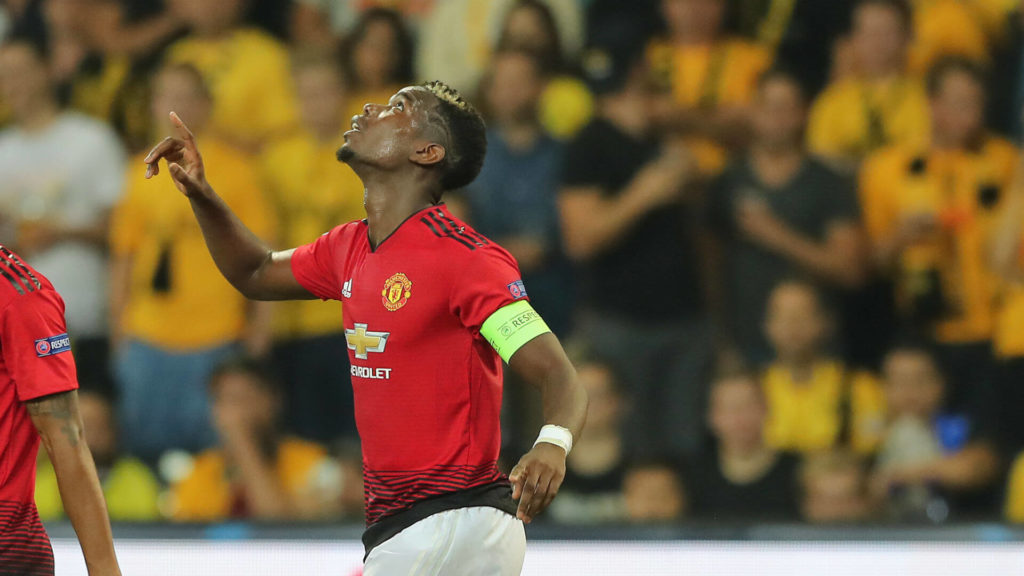 Although he has mostly been targeted by United fans for his 89 million pound price tag while being a disappointment for the team last season, none can doubt the abilities of this amazing midfielder from France. His talents show he can be one of the best midfielders in the world.
Earlier, Paul Pogba played a big role in ensuring the rise of Juventus in the Football world and this was something which wooed United to put a record transfer amount for him on the table. Moreover, he also played a crucial part in Manchester United's Europa League win last season and looks geared up to prove his critics wrong this season as well.
#8 Kevin De Bruyne (Belgium)
Major clubs played for: Chelsea, Manchester city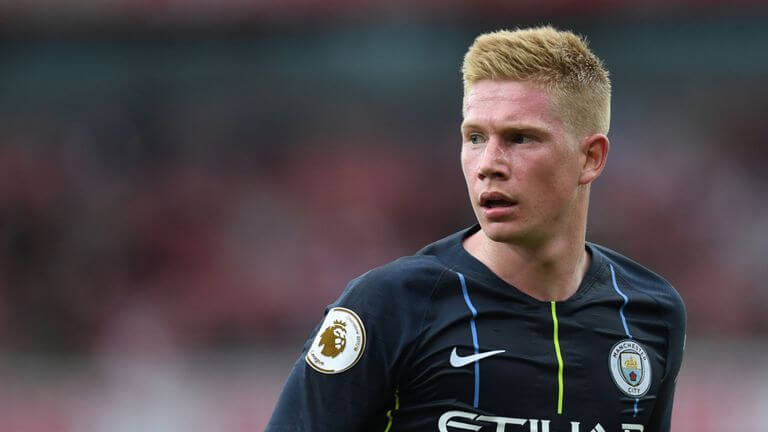 Kevin De Bruyne tops the rank of this list and this won't be a surprising thing many. He is arguably the most complete player in the world. He has a great attacking & creative flair while his distribution is world-class, without a shadow of a doubt.
The Belgian contributes to every phase of the game; he has the technical ability of a luxury player without being anything like a luxury. He's the key man in a star-studded Manchester City XI, as demonstrated by a remarkable statistics in the Premier League this season. De Bruyne had a stellar World Cup for Belgium and powered them to a 3rd place finish. His best game came against Brazil where he scored a screamer from a long-range.
He caught the eye of the football fraternity after a blockbuster campaign with Manchester City in 2017-18 and is one of the first names in City's squad.
#7 Luka Modric ( Croatia)
Major clubs played for Tottenham and Real Madrid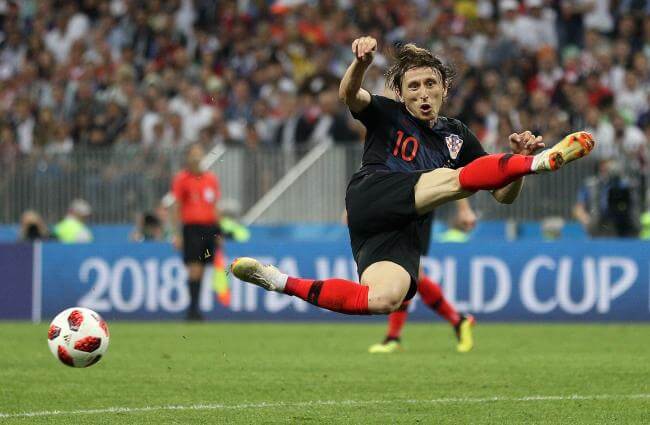 Luka Modric, the little magician from Croatia has been one of the best midfielders over the past decade and so. Though he had a rocky start at Spanish Giants Real Madrid, he quickly overcame the hurdle and is one of the first names on their team sheet now. Having established as a complete midfield maestro, he would go down as one of the best midfielders of the football world.
Modric won the prestigious 'Golden Ball' at the Russia World Cup 2018. Luka Modric was simply brilliant for his nation and pushed Croatia to their first-ever World Cup final.
He, along with German midfielder Toni Kroos, formed a formidable partnership at the heart of Real Madrid midfield and won numerous prestigious trophies.
For the completeness of his play and his immense consistency for club and country, Modric still being 34, is one of the best midfielders in the world
#6 Dele Alli ( England)
 Major clubs played for: Tottenham Hotspurs
Dele Alli has come up as the best youngster midfielder who is playing in the EPL currently. In the process, he has won Two-time PFA young player of the season and was also included in the PFA Team of the year. Moreover, he has had a spectacular 2016/17 season for Tottenham Hotspur where he went on to score 18 goals in the process and contributed big time in Tottenham challenge in the EPL over the past few years.
He also played a crucial role in England's quest to the World cup title recently where his team proved everyone wrong by claiming a spot in the world cup semi-finals.
#5 Miralem Pjanic (Bosnia)
Major clubs played for: Juventus
It's not that usual that a midfielder from a visiting side proves to be the best midfielder in the match at Camp Nou but that as something which Miralem Pjanic achieved during Juventus victory at Barcelona during the last year's Champions trophy. Although he was bought by Juventus to replace the outgoing Paul Pogba, he has made his mark with great technical abilities and playing skills in a short span of time.
With 8 goals, 8 assists and a brilliant pass accuracy of 89 % during his last season with Juventus, he can certainly be quoted one of the rising stars in the Italian Serie A in the coming times.
#4 Ngolo Kante (France)
 Major clubs played for: Leicester and Chelsea
The ever-smiling N'Golo Kante is considered as the best defensive midfielder in the world right now.
The French star played a great role in his country's World cup triumph in 2018. The Frenchman is known for his relentless running attribute, outrageous tackling skills, selfless attitude, and the ability to find the back of the net by himself. He was a driving force behind Leicester City's title triumph in 2015-16 and won the Premier League the following year with Chelsea, making him a two-time Premier League winner and recording his name in the history books. 
The 28-year-old has been superb in picking out Chelsea forwards and also has some memorable goals to his name. He was sidelined due to an injury in the early chunk of this season but has come back stronger and is showing the Blues what exactly they were missing out on. He has been a star name in Chelsea's squad for the last 3-4 years and his market value has been constantly increasing.
#3 Marco Veratti (Italy)
Major clubs played for PSG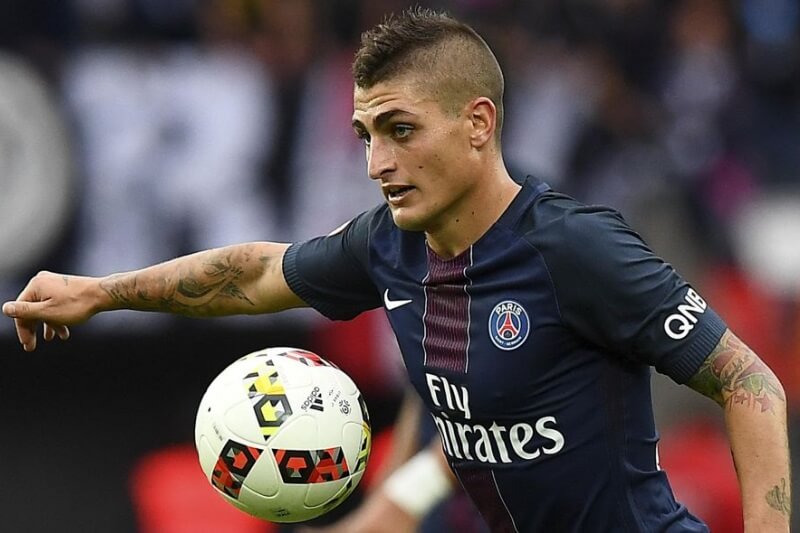 While a number of teams like Barcelona and Real Madrid are looking to grab his services, Marco Veratti can surely be considered as the best Italian Midfielder in the World of football. He further posses all the required abilities to break into the opponent's attack while holding the ball at crucial junctures alongside and this is something which makes him a perfect combination of great skills and Aggression.
#2 Toni Kroos (Germany)
Major clubs played for Real Madrid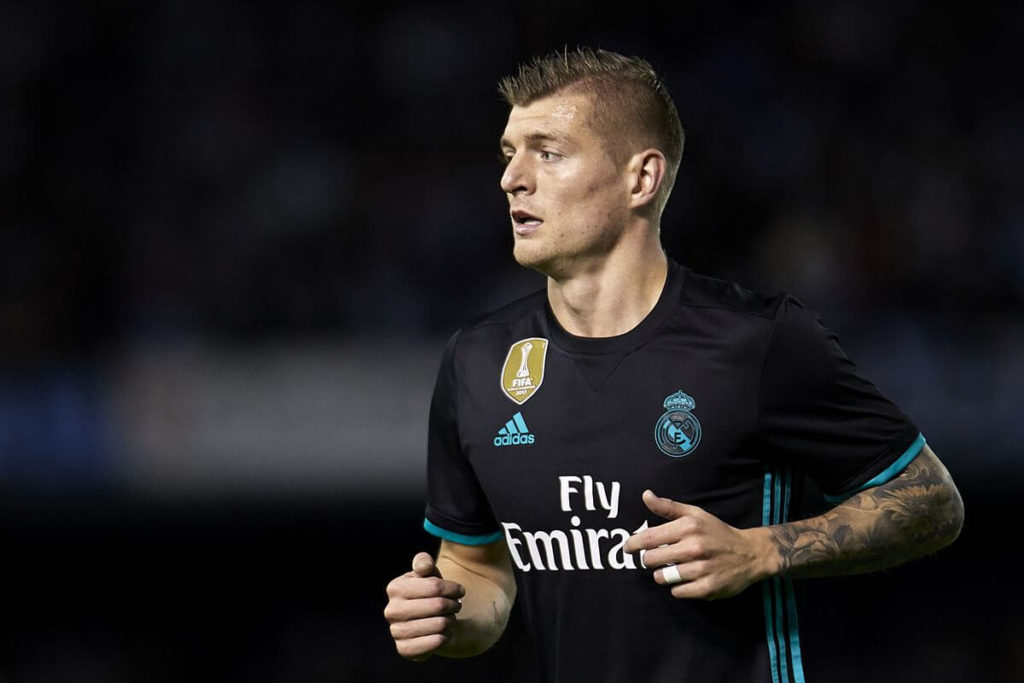 Toni Kroos has been a big key to Real Madrid's success in the recent times and while this amazing player got all the requisites of a Perfect Midfielder around, there were people who doubted his abilities after Germany's early exit from the recently concluded World cup.
Even then this player has kept his composed and if we talk about his last season's performance with Real Madrid, he made 12 assists with a fabulous 92% pass percentage.
#1 Eden Hazard (Belgium)
Major clubs played for: Chelsea, Real Madrid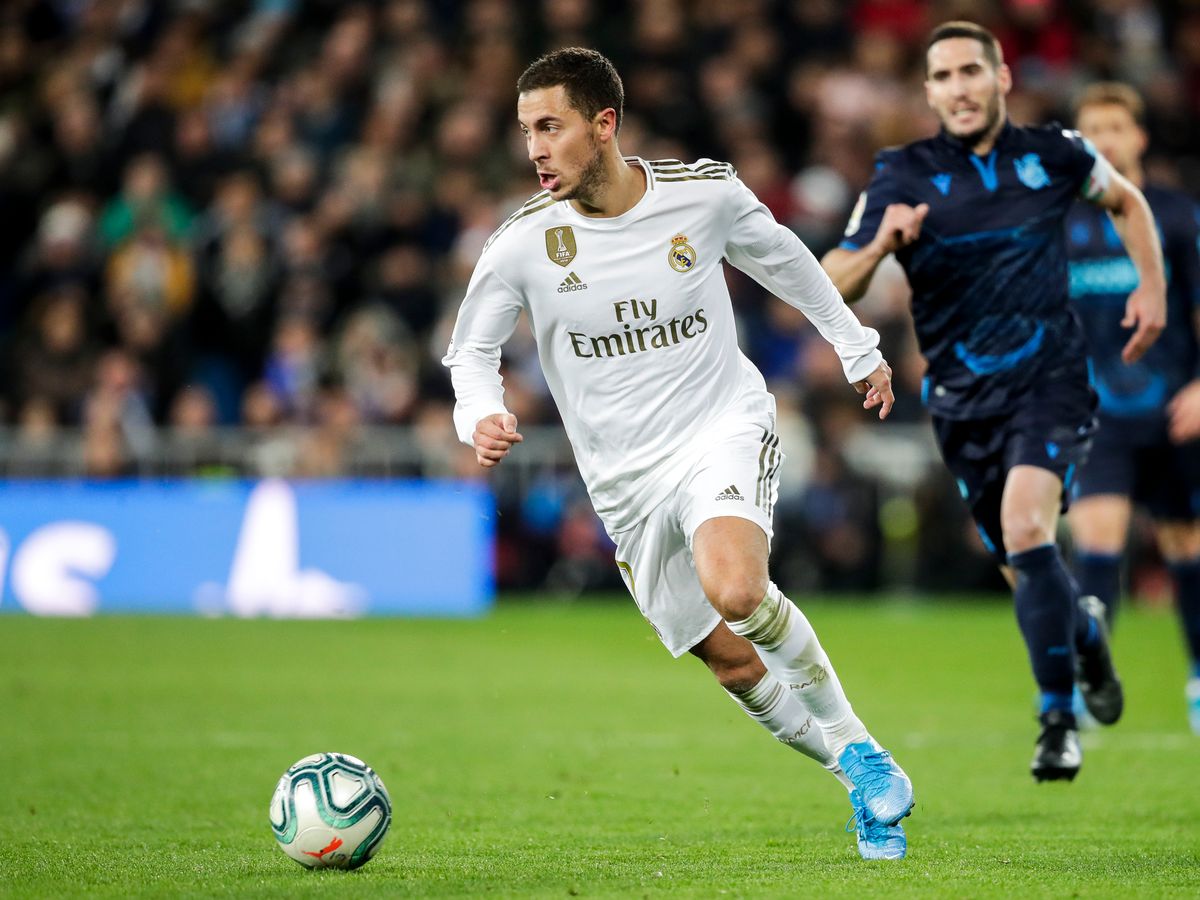 If we have to name one player who has impressed every fan and expert around the world in recent times, it has to be Eden Hazard. You can't really count how many times he has broken into the opposition defense with his electrifying pace and technical skills. Moreover, he has been the backbone for success for both his national side and club in the past few years and looking at his current game, we can only expect some more breathtaking performances by him in the coming times.