Cristiano Ronaldo Biography
| | | |
| --- | --- | --- |
| | Full Name: | Cristiano Ronaldo dos Santos Aveiro |
| | Nicknames: | Ronnie, CR, CR7 |
| | Profession: | Footballer |
| | Date of Birth: | February 15, 1985 |
| | Birthplace: | Funchal, Madeira, Portugal |
| | Zodiac Sign: | Aquarius |
| | Nationality: | Portuguese |
| | Hometown: | Funchal, Madeira, Portugal |
| | Religion: | Catholic |
| | Food Habit: | Non-Vegetarian |
| | Hobbies: | Music, Workout |
| | Marital Status: | Unmarried |
Cristiano Ronaldo Personal Details
Education:
N/A
Girlfriends:
Jordana Jardel (2003)
Marche Romero (2005-2006)
Mia Judaken (2006)
Gemma Atkinson (2007)
Nereida Gallardo (2008)
Olivia Saunders (2009)
Raffaella Fico (2009)
Paris Hilton (2009)
Kim Kardashian (2010)
Irina Shayk (2010-2015)
Rita Pereira (2012)
Andressa Urach (2013)
Daniella Chavez (2014)
Childrens:
Cristiano Ronaldo Jr.
Mother Name:
Maria Dolores dos Santos Aveiro
Father Name:
José Dinis Aveiro
Siblings:
Hugo Aveiro, Katia Aveiro, Elma Aveiro
Coach/Mentor:
Laszlo Boloni, Leonel Pontes, Ferguson
House:
N/A
Mobile:
N/A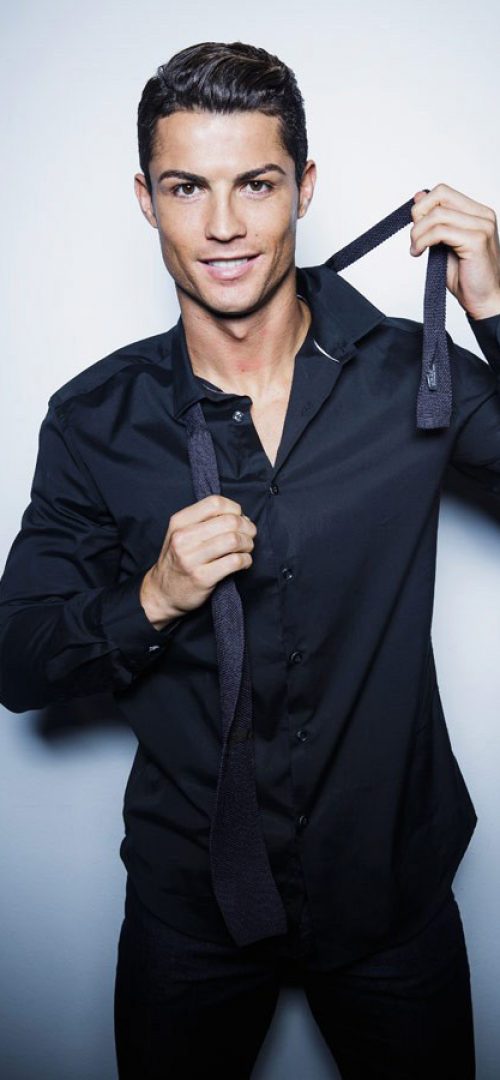 Cristiano Ronaldo Career Statistics & Goals
| Logo | Club | Season | League | Title Cup | League Cup | Europe | Other |
| --- | --- | --- | --- | --- | --- | --- | --- |
| | Sporting CP B | 2002-03 | 00 | 00 | 00 | 00 | 00 |
| | Sporting CP | 2002-03 | 03 | 02 | 00 | 00 | 00 |
| | Manchester United | 2003-09 | 84 | 13 | 04 | 16 | 01 |
| | Real Madrid | 2009-18 | 311 | 22 | 0 | 105 | 12 |
| | Juventus | 2018-20 | 42 | 02 | 00 | 08 | 01 |
| Country | Year | Competitive | Friendly | Total |
| --- | --- | --- | --- | --- |
| | | Apps | Goals | Apps | Goals | Apps | Goals |
| | 2003 | 00 | 00 | 02 | 00 | 02 | 00 |
| | 2004 | 11 | 07 | 11 | 00 | 16 | 07 |
| | 2005 | 07 | 02 | 04 | 00 | 11 | 02 |
| | 2006 | 10 | 04 | 04 | 02 | 14 | 06 |
| | 2007 | 09 | 05 | 01 | 00 | 10 | 05 |
| | 2008 | 05 | 01 | 03 | 00 | 08 | 01 |
| | 2009 | 05 | 00 | 02 | 01 | 07 | 01 |
| | 2010 | 06 | 03 | 05 | 00 | 11 | 03 |
| | 2011 | 06 | 05 | 02 | 02 | 08 | 07 |
| | 2012 | 09 | 04 | 04 | 01 | 13 | 05 |
| | 2013 | 06 | 07 | 03 | 03 | 09 | 10 |
| | 2014 | 05 | 03 | 04 | 02 | 09 | 05 |
| | 2015 | 04 | 03 | 01 | 00 | 05 | 03 |
| | 2016 | 10 | 10 | 03 | 03 | 13 | 13 |
| | 2017 | 10 | 10 | 01 | 01 | 11 | 11 |
| | 2018 | 04 | 04 | 03 | 02 | 07 | 06 |
| | 2019 | 10 | 14 | 00 | 00 | 10 | 14 |
Cristiano Ronaldo Awards & Achievements
| | | |
| --- | --- | --- |
| | European Golden Shoe: | 2015,2011,2008 |
| | FIFA World Player of Year: | 2009 |
| | Ballon d'Or: | 2017,2016,2008 |
| | UEFA Men's Player of Year Award: | 2014 |
| | The Best FIFA Men's Player: | 2017 |
| | FIFPro World XI: | 2019,2018,2017,2016 |
| | FIFA Puskás Award: | 2009 |
| | Premier League Player of Season: | 2007,2006 |
| | PFA Players' Player of Year: | 2007,2006 |
| | Pichichi Trophy: | 2015,2014,2011 |
| | Premier League Golden Boot: | 2007 |
| | PFA Young Player of Year: | 2006 |
| | UEFA Club Footballer of the Year: | 2007 |
| | FWA Footballer of the Year: | 2007,2006 |
| | UEFA Champions League Goalscorer: | 2012-15 |
| | Goal50: | 2012,2008 |
| | Bravo Award: | 2004 |
| | La Liga Player of the Month: | 2013 |
| | Alfredo Di Stéfano Trophy: | 2011 |
| | UEFA Club Forward of Year: | 2016,2007 |
| | Sir Matt Busby Player of Year: | 2007,2006,2003 |
| | World Soccer Player of the Year: | 2017,2016,2014,2013 |
| | World Sport Star of the Year: | 2014 |
| | International Athlete: | 2016,2014 |
| | FIFA Ballon d'Or: | 2015-2014 |
| | FIFPro World Player of Year: | 2008 |
| | La Liga Award Valuable Player: | 2013 |
| | International Men's Soccer Player: | 2018 |
| | UEFA Ultimate Team of the Year: | 2015 |
| | Onze d'Or: | 2008 |
| | PFA Premier League Team of the Year: | 2005-08 |

Cristiano Ronaldo Physical Measurements
Position:
Forward
Hair Color:
Black
Eye Color:
Hazel Brown
Height (Approx.) :
in Centimeters: 185 cm
in meters: 1.85 m
in feet inches: 6'1"
Weight (Aapprox.):
in pounds: 179 lbs
in kilograms: 81 kg
Body Measurements (Approx.):
Chest: 43 Inches
Waist: 33 Inches
Biceps: 14 Inches
Jersey Number:
#07 (All Format)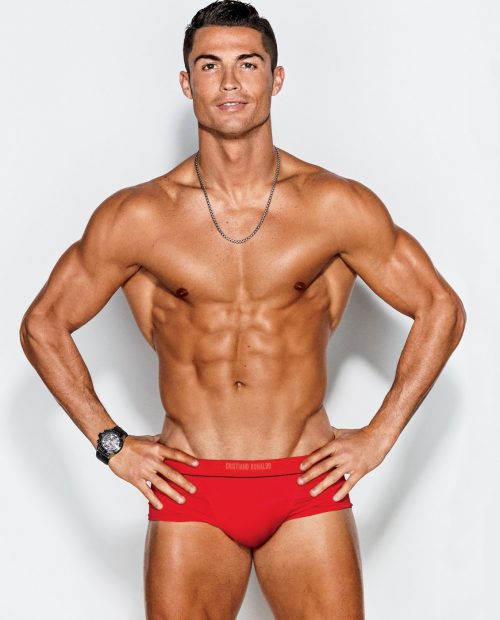 Cristiano Ronaldo Net Worth
| | | |
| --- | --- | --- |
| | Net Worth: | $400 Million |
| | Salary (Annual): | $31 Million |
| | Sponsorship: | EA Sports, TAG Heuer, American Tourister |
| | Team Salary: | N/A |
| | Charity: | 1.5 Million euros (Donated) |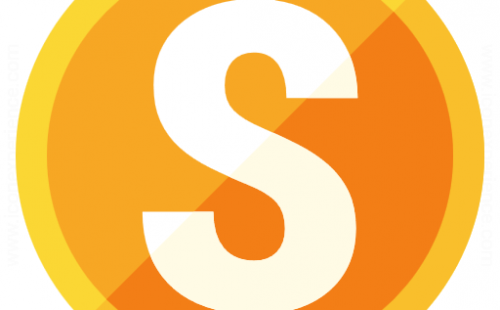 Cristiano Ronaldo Social Media Profiles
| | | |
| --- | --- | --- |
| | Facebook: | https://www.facebook.com/Cristiano |
| | Twitter: | https://twitter.com/Cristiano |
| | Instagram | https://www.instagram.com/cristiano/ |
| | Official Website: | https://www.cristianoronaldo.com/#cr7 |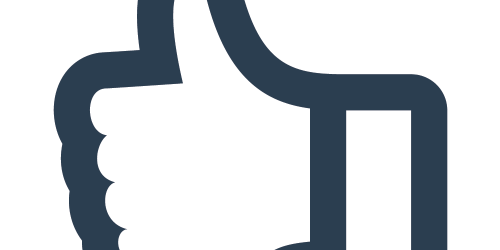 Cristiano Ronaldo, an iconic fresh out of the club football player from Manchester United and later Real Madrid, stole millions of hearts by his performance and dominance in the sports industry. The athlete performed outstanding formidable on and off pitch acts. He is originally a right-winger, and later as he progressed in his career developed it into a forward with a free-reined attacking style. In Ronaldo's career, he learnt to mesmerise his opponents with a sleight of foot that made sufficient space for openings in opposing defences. The player is also known for his charitable works towards underprivileged.
Cristiano Ronaldo Early Life 
Cristiano Ronaldo dos Santos was born on February 5, 1985. Also, popularly known as the "CR7," a selfie app launched for charity to fund unfortunate children for their education, in Gaza. The iconic player belonged from an impoverished background with three siblings, with whom he shared a room, but that didn't stop him from pursuing his career in football. Ronaldo's father José Dinis Aveiro, worked as an equipment manager at a local firm and as a part-time kit man, whilst his mother Maria Dolores dos Santos Aveiro was a cook. Ronaldo stopped attending school after he was singed by the famous Portuguese club, called Sporting Lisbon for one thousand five hundred euros. However, the other reason that made his decision to dropping out of school even stronger was because young Cristiano was expelled on the grounds of throwing a chair at his teacher.
The name Ronaldo was given to Cristiano in honour of his father's favourite movie actor and who was U.S president at the time of the future football star's birth, Ronald Reagan. At an early age, Ronaldo was diagnosed with a heart condition that required immediate surgery, but he was sidelined for a brief time and made a full recovery. After a successful season with his club Sporting Lisbon, Cristiano caught Europe's well renowned powerhouse club the Manchester United, 2003. Ronaldo was an instant sensation, liked and adored by many. He quickly rose to fame and pawned the title of football star celebrity with massive fan following.
Cristiano Ronaldo Personal Life 
Ronaldo has four children, and out of which three have been born via surrogate mothers. The footballer first became a father on 17 June, 2010, when his son Cristiano Jr., was born via surrogacy. However, the identity of his mother is still unknown. The other two are twins, a boy and a girl also born via surrogacy. And speaking of his relationships, the celebrity had his fair deal with Russian model Irina Shayk out of all his other side relations back in the day and now is married to a Spanish model wife, Georgina Rodriguez, and the couple share a baby girl, Alana Martina.
Cristiano Ronaldo's father, José Dinis Aveiro, died in September 2005, due to an alcoholism addiction that caused liver damage. And his mother, Maria Dolores dos Santos Aveiro is a cancer survivor; she was diagnosed with breast cancer in 2007, but has recovered from it.
Apart from Cristiano's achievements in football, he is also known as a philanthropist. In 2004, the football star visited Indonesia to raise funds for rehabilitation centres and reconstruct more centres after a TV footage gone viral, showing a boy whose parent had been killed in the 2004 Indian Ocean tsunami and earthquake, and had been stranded for 19 days. In 2012, Ronaldo and his agent paid for the treatment of a nine-year-old Canadian boy with terminal cancer. Not just that, the player sold his 2011 golden boot for 1.5 million euros to fund schools in Gaza.
Cristiano Ronaldo's Professional Life
Ronaldo was the first and the most expensive Portuguese in his teens, signed by the English club Manchester United. In time, Cristiano proved his worth as a good football players after leaps and bounds of struggle came to be known as one of the best players in Europe. During his tenure in this club, Ronaldo went on to become the first player to break the 20-goal barrier, the goal secured Manchester claim their first League title in four years. Later in the Champions League, Cristiano bagged Europe's most prestigious tournament UEFA Club Footballer of Year Award.
Real Madrid 
The star secured an open vacancy in Real Madrid even before completing his tenure with Manchester United. The transfer to the club made a world-record of the most expensive one of 94 million Euros, with a 1 billion Euros buyout clause in his contract which was set to expire. Ronaldo during his first season with Real Madrid was still treated as a star kid of Ballon d'Or contender, yet he positioned second in the Ballon d'Or and FIFA World Player of the year behind Lionel Messi, despite failing to win any trophy. However, during his tenure in Real Madrid, the player forged an attacking trio, known as the BBC, an acronym for Bale, Benzema, and Cristiano.
Juventus 
After rumors of an immediate move from Real Madrid to Juventus, Cristiano secured a 100 million Euros transfer, which also included an additional 12 million Euros in fee, and contributions to Ronaldo's youth club. The players debuted for Juventus in a Serie A goal against Chievo, and in his first Champions League appearance for Juventus, the player was sent off due to violent misconduct.
Cristiano Ronaldo's Net Worth and Endorsements
Ronaldo's net worth has currently estimated a sum of USD 400 million. The player's net worth is boosted by his investments and sponsorship deals with brands like, Herbalife, EA Sports, Tag Heuer, American Tourister, only to mention a few. It's not that the player earns from his football career, but a huge chuck of his income comes from interviews, brand endorsements, promotional events, and cover shoots for magazines. Also, the iconic star earns around 308,000 pounds for every commercial posts for brand endorsements on his Instagram account.
Ronald's salary structure has always been fluctuating between highest paid to being offered more. The truth to be told, Cristiano has outscored almost every one in his league in terms of money, fame, and gameplay. According to the Forbes list released in the year 2017, Ronaldo was mentioned in the list with an estimated income of 93 million dollars. And to estimate his total net worth, the numbers stand somewhere around $300 million and a salary of 31 million Euros currently his tenure with Juventus.
The Havoc Controversy, The Ronaldo Biography 
Cristiano and his colleague were accused of rape. However, one of the women who allegedly charged accusations withdrew her allegation. And subsequently the Scotland Yard issued a statement that there was not enough evidence to file a case. In 2017, German newspaper Der Spiegel published an article which stated alleged rape accusations against Ronaldo despite being proved lack of evidence in the court. The statement reported that, rape was said to have taken place in 2009, and was subjected to legal persecution before a non-disclosure agreement was signed hence dropping all the charges against Ronaldo. In September 2018, the German newspaper revealed the name of the woman who allegedly made the accusation, Kathryn Mayorga. However, when Ronaldo was confronted with such allegation, he dismissed it as fake news.
July 2017, Ronaldo was charged with tax evasion, and said to have evaded about 15 million Euros in tax between 2011, and 2014. The footballer was reportedly sentenced two years of jail and was fined 18.8 million Euros in a deal with the Spanish Authorities. The later sentencing was commended to probation without jail time and fine was reduced by 2 million Euros.
Trophies and Personal Career Achievements
After beginning his national team career in 2001, the footballer became a regular face in the Portuguese National team squad. He also appeared in the 2002 URFA European Under 17 Football Championship, followed by the 2004 summer Olympics, and many more before debuting for the senior team at age 18. Cristiano Ronaldo finally featured for the Portugal 2018 FIFA World Cup in Russia, where he showcased a spectacular performance.
Tournaments Won
Premier League — 2006, 2007, 2008, 2009

Football League Cup — 2005, 2006, 2008, 2009

La Liga — 2011, 2012, 2016, 2017

Copa del Rey — 2010, 2011, 2013, 2014

UEFA Champions League — 2007, 2008, 2013, 2014, 2015, 2016, 2017, 2018

UEFA Super Cup — 2014, 2017

FIFA Club World Cup — 2008, 2014, 2016, 2017

UEFA European Championship — 2016

UEFA Euros — 2016FA Community Shield — 2007

FA Cup — 2003, 2004

Supercopa de Espana — 2012, 2017
Individual Awards
FIFA Ballon d'Or — 2008, 2013, 2014, 2016, 2017

UEFA Men's Player of the Year — 2013-2014, 2015-2016, 2016-2017

Champions League Forward of the Season — 2017-2018

UEFA Club Footballer of the Year — 2008

Barclays Player of the Year — 2006-2007, 2007-2008

PFA Young Player of the Year — 2006-2007

PFA Player of the Year — 2006-2007, 2007-2008

La Liga Best Player — 2013-2014

La Liga Best Forward — 2013-2014

La Liga Most Valuable Player — 2012-2013