Neymar da Silva Santos Júnior or just Neymar is the world-famous Brazilian professional footballer who plays as a forward for the French side Paris Saint-Germain and is also a part of the prestigious Brazilian National team. Being an ambipedal footballer, he is known to be the master of dribbling, and finishing, which he makes more lethal with his skill and pace.
Watching him on the field is just like a bee that stings, whenever anyone tries to snatch the ball from him. He wears jersey number 10 which was given to him forcedly by Dani Alves, rejecting Neymar's choice of number 7 and number 11.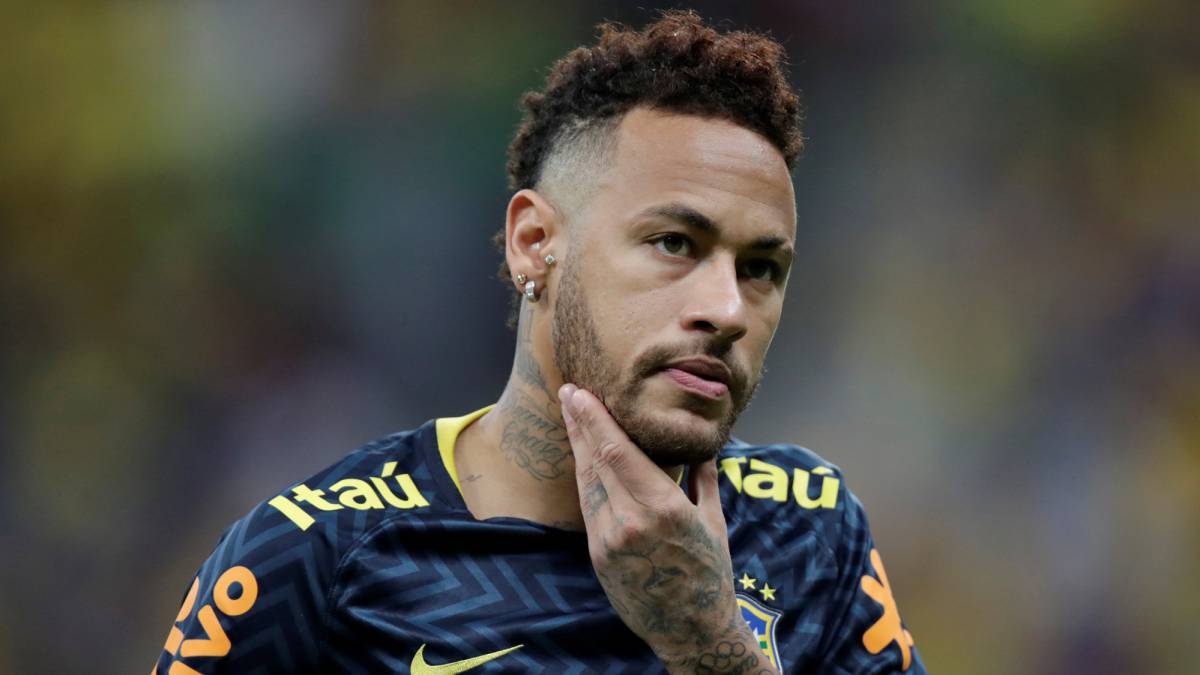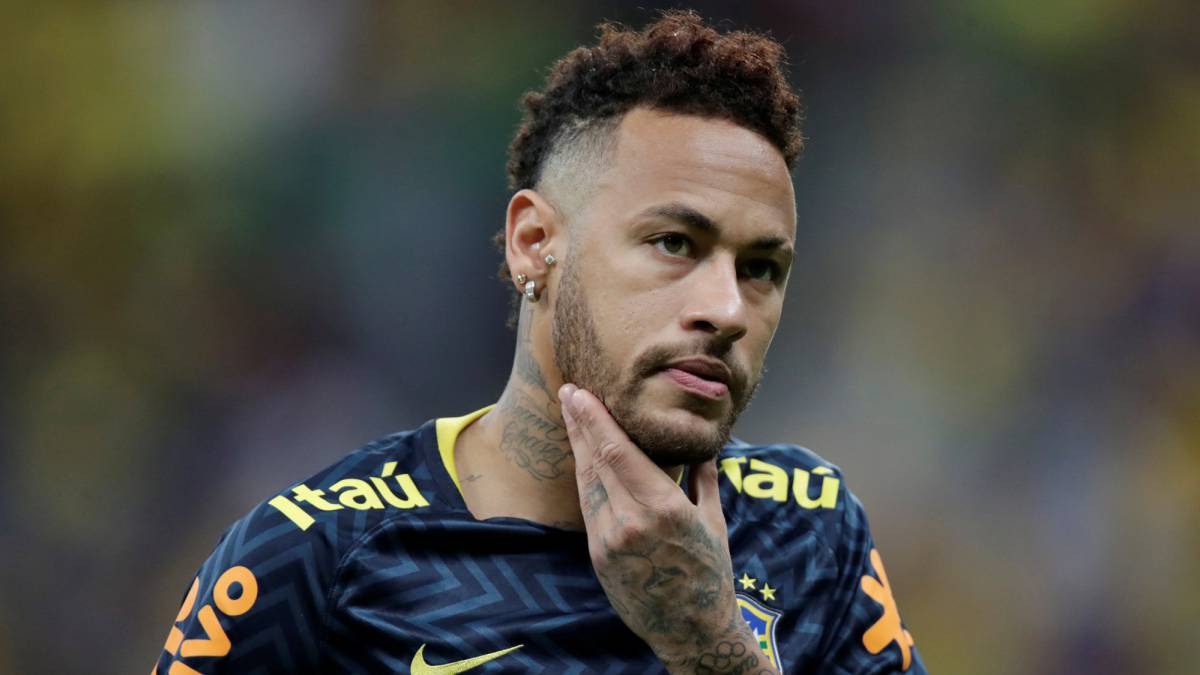 Neymar has made his name as one of the most prominent sportsmen ever born. He was titled as the most marketable athlete of 2012 and 2013 by Sportspro; the ESPN crowned him as the 4th most famous athlete in the world in 2016. In 2017, he was listed by Time for being one of the most influential people of the world, and in 2019 he was sitting at the 3rd position in the list of highest-paid athletes, according to Forbes.
Neymar is also the third-highest goalscorer for his side, only behind Pele and Ronaldo.
Early Life
Neymar was born on 5th Feb 1992, at Mogi das Cruzen, Sao Paulo to Neymar Santos Sr. and Nadine da Silva in a middle-class family. For Neymar, his father was his greatest advisor as well as his inspiration. His father was a footballer and was the man behind teaching Neymar the nitty-gritty of the game and helping him sharpen his skills since his childhood. In an interview, he threw light at the fact that his father has been his inspiration and guiding light. "My father has been by my side since I was little. He takes care of things, my finances and my family." Before 2003, he was just playing upon streets and minor tournament games, until one day when he was spotted by Santos FC, who immediately offered him a contract, Neymar accepted the offer and he, with his whole family, moved to Sao Vincente. He now was earning 10,000 reais per month that increased up to 125000 reais per month after he joined the Real Madrid youth team with stars like Ronaldo, Zinedine Zidane, David Beckham, Roberto Carlos, and Robinho. At the age of 17, he also started signing sponsorship deals.
Personal Life
Neymar is a Christian who follows the religion of the Pentecostal branch. According to him, "life only makes sense when our highest ideal is to serve Christ!" He has also been seen wearing headbands having "100% JESUS" written on them. He actively donates 10% of his wealth in church and idolizes Kaka as his religious role model. Neymar carries out a lot of charity work with a friend of his', Nene, who also organized a charity football match at his hometown. He has a son, Davi Lucca, with former girlfriend Carolina Dantas.
Professional Life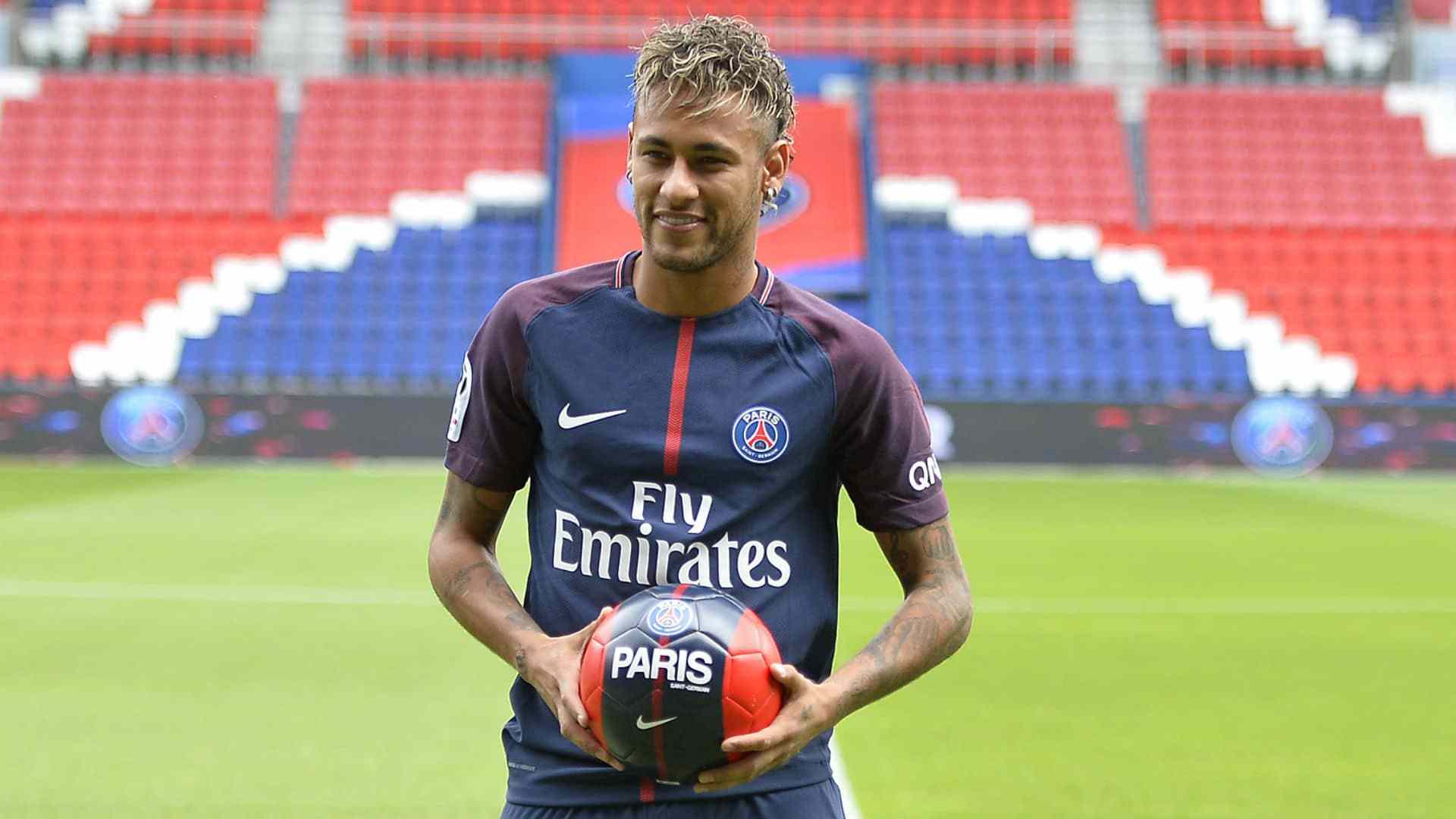 Neymar holds a list of achievements in his professional life some of which are as follows:
#1. First International hat-trick
On May 11, 2012, he was selected in the squad for the Brazillian football team for London Olympics Games. In the 1st game on 20th July 2012, competing with Great Britain at the Riverside Stadium, he was involved in both of the goals that were scored by Brazil. On 26th July 2012, while playing against Egypt, he helped brazil score three goals against Egypt and winning the match by 3-2. On 5th August 2012, Brazil played their quarterfinal game, where he shot a penalty as well as assisted Leandro Damiao for a goal and made way for Brazil in the Finals, but unfortunately, Brazil lost it's final by 2-1 to Mexico.
Brazil came back strongly in the next game when they played China on 10th September 2012, where Neymar scored a magnificent hat-trick, his first in Brazilian colors.
#2. 2013 Confederations Cup
Neymar scored in three consecutive matches at the start of the tournament, to help Brazil with victories in those games. He scored against Japan, Mexico, and Italy. He then scored again, after setting up a goal for Jo in a 3-0 victory over Spain. Neymar was awarded the Golden Ball for being the best player of the tournament.
#3. 2014 World Cup
Neymar scored a hat-trick in the friendly game against South Africa in Johannesburg in the build-up to the summer's World Cup. Though Neymar achieved a remarkable feat in the game, Neymar was remembered more for what he did after the game. A South African boy had run onto the pitch, whom the security personnel wanted to get out, however, Neymar pushed the guards away and took the boy in his arms, also introducing him to his teammates, who all celebrated the win with the boy.
After the tournament ended he was named among the 10 names of Golden Ball, as well as he won the Bronze boot and was the third Goal Scorer of the world Cup 2014.
#4. Comparison with star players like Pele, Rolando, and Messi
Media has always been seen comparing Neymar with the legendary player Pele, to which he answered, "he is the role model for me and I don't like comparisons with him."
During the celebration of 100 years of Santos, when Pele was asked about Messi and Neymar, he was seen supporting Neymar and commented that though Messi that he is a great player but has to overcome Neymar to become great.
After a hat-trick, and victory against Copa Libertadores, he admitted that Messi is above him and he wishes for his brightest career. He also mentioned, he will never stop Imitating him.
Honours
Santos
• Campeonato Paulista: 2010, 2011, 2012
• Copa do Brazil: 2010
• Copa Libertadores: 2011
• Recopa Sudamericana: 2012
Barcelona
• La Liga: 2014–15, 2015–16
• Copa del Rey: 2014–15, 2015–16, 2016–17
• Supercopa de España: 2013
• UEFA Champions League: 2014–15
• FIFA Club World Cup: 2015
Paris Saint-Germain
• Ligue 1: 2017–18 2018–19
• Coupe de France: 2017–18
• Coupe de la Ligue 2017–18
• Trophée des Champions 2018
• 2011 Puskas Award
• 2012 South America's Best Player
Achievements
• Bola de Ouro Hors Concours: 2012
• FIFA Confederations Cup Golden Ball: 2013
• FIFA Confederations Cup Bronze Shoe: 2013
• FIFA Confederations Cup Dream Team: 2013
• FIFA World Cup Bronze Boot: 2014
• FIFA World Cup Dream Team: 2014
• IFFHS Men's World Team: 2017
Physical Measurements
HEIGHT: 1.75m (5ft 9in)
WEIGHT: 68kg
EYE COLOR: Hazel
HAIRCOLOR: Dark Brown
Neymar Net Worth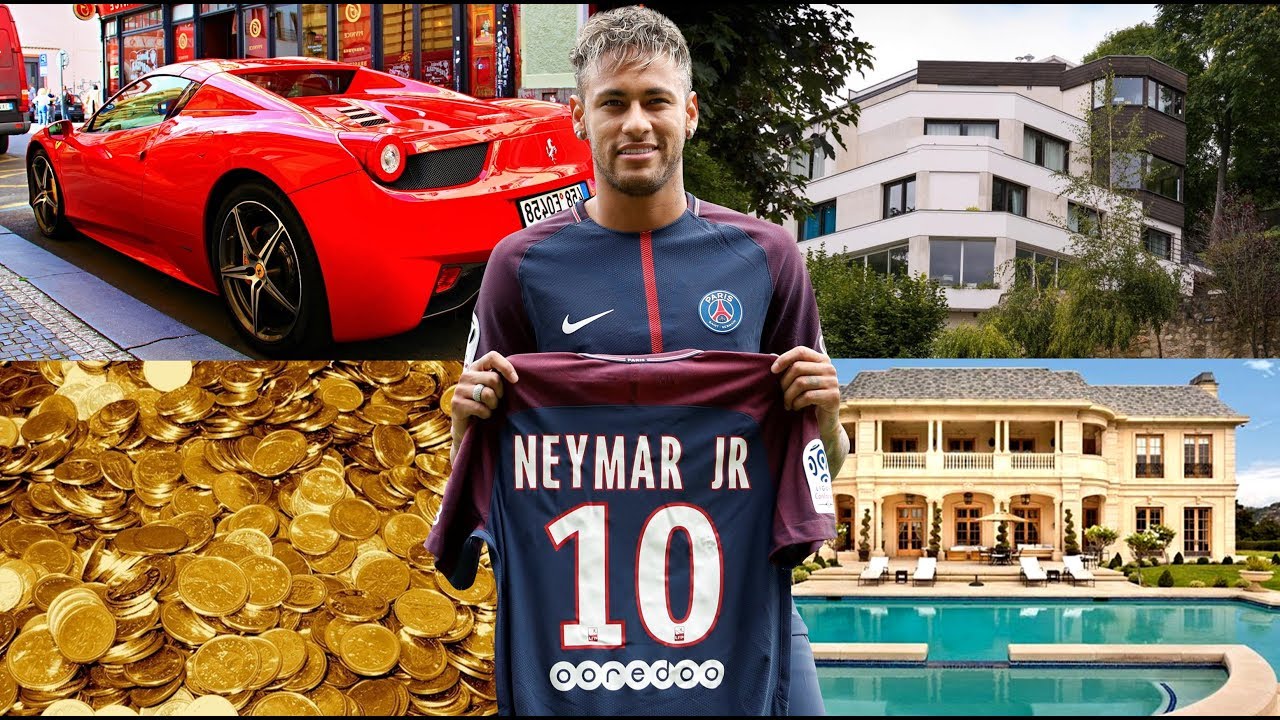 Being one of the most successful players around, Neymar has a net worth in the region of $185 Million and is expected to rise.
Neymar Controversies
• Rape Case
World's most expensive football player Neymar Jr. was accused of rape by a Brazilian woman, Najila Trindade in May 2019. During a television interview, Najila released a video showing an altercation between her and the PSG player. The incident is reported to have taken place in a hotel in Paris. Soon, a case was launched against Neymar and Brazilian police started to probe on the rape allegations.
The 27-year-old was very quick to deny the accusation. He released a seven-minute video on Instagram with Whatsapp messages and images of his interaction with Nagila. Later, he revealed that the video was made public to prove that nothing really happened, and there was no intention to defame her publically.
However, the case was later closed due to a lack of sufficient evidence against the Brazilian.
• Three-Game Ban
Neymar suffered an injury and couldn't play in the Champions League Round of 16 clashes against Manchester United. PSG lost their game against Manchester United and Neymar took to Twitter to criticize the referee. As a result, he was handed a three-game ban.
• Transfer Investigation

After his transfer from Santos to Barcelona in 2014, investigation took place in the prosecutor's office in Madrid after the documents submitted by Barcelona had conflicting information. In January 2014, Rosell resigned as the President of Barcelona, following which the real details of the transfer were revealed by Barcelona which had cost them €86.2 million (£71.5 million), however, Neymar's parents had confirmed receiving just €40 million sums, and Barcelona and Bartomeu were charged with tax fraud.
• Contract Breach
Barcelona filed a lawsuit against Neymar on 27 August 2017, demanding the refund of contract renewal bonus, €8.5 million in damages, and an additional 10% for the arrears upon his signing with Paris Saint Germain, and demanded the club to clear the dues in case the player cannot do so. Neymar's lawyers contested the case and even PSG issued a statement regretting the Catalan club's attitude.
Social Media Profiles
Facebook: https://www.facebook.com/neymarjr/
Instagram: @neymarjr
Twitter: @neymarjr