Kylian Mbappe, the star French professional football player plays as a striker for Ligue 1 club Paris Saint-Germain and the France national team. He is considered to be one of the best young players in the world, and is known for his dribbling, speed and finishing. He is also one of the most expensive star football players in terms of transfer value as stated by CIES.
He was one of the chief architects of France's World Cup win in the 2018 FIFA World Cup, where he scored 4 goals for his team.
Kylian Mbappe Early Life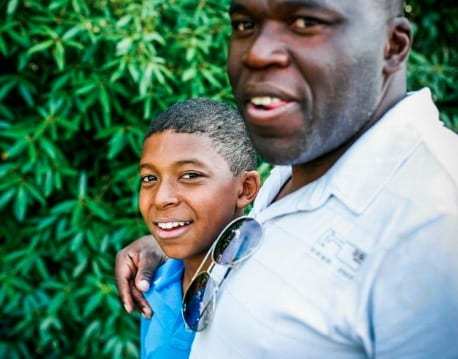 Kylian Mbappe was born on 20th of December 1998, in Paris, France to Wilfried Mbappé and Fayza Mbappé, since his childhood he showed a keen interest in football, his trainers were deeply impressed by his dribbling speed control as well as the power he holds while running. During his childhood, he was a great fan of Zinedine Zidane and Cristiano Ronaldo.
He belonged to a mixed ethnicity as his father is of Cameroonian origin, while his mother, a former handball player, is of Algerian origin. He was coached by Antonio Riccardi and his father from an early age. At the age of six, he got his training from A S Bondy and for proper training, he joined Clairefontaine to improve his performance and skills with more young French players. At the Clairefontaine, many prestigious football clubs like the Real Madrid, Manchester City, Bayern Munich, and Liverpool, left mightily impressed with the French youngster.
At the age of 11, he was selected for Chelsea's youth team in a game against Charlton Athletic and travelled to London to play the match
Kylian Mbappe Personal Life
Kylian Mbappe has two brothers, one younger, and one older. The older brother Jirès Kembo Ekoko is also a professional football player, and was adopted by Mbappe's parents. The younger brother Ethan Mbappé is also a professional football player and plays for Paris Saint-Germain team.
Kylian Mbappe admitted that his style of celebrating the goal is actually of his younger brother which he does whenever he wins in a match in EA sports Video game.
Kylian is a great philanthropist as well as he always comes up with great programs, events or philanthropist activities that can bring about change in the African Continent. He also donates regularly to a charity that works on sports for the disabled. He donated $500,000 to the Premiers de Cordees association, of which he is a patron. He said, "I did not need to be paid. I was there to defend the colors of the country."
"Also, I earn enough money – a lot of money. So I think it is important to help those who are in need. A lot of people are suffering, a lot of people have diseases. For people like us, giving a helping hand to people is not a big thing.
"It doesn't change my life, but it changes theirs. And if it can change theirs, it is a great pleasure. I gave the money to the charity where I am a sponsor [Mbappé sponsors the French charity Premiers de Cordée] because being handicapped is something difficult. Showing them that they can do sports like everyone it is something close to my heart."
Kylian Mbappe Professional Life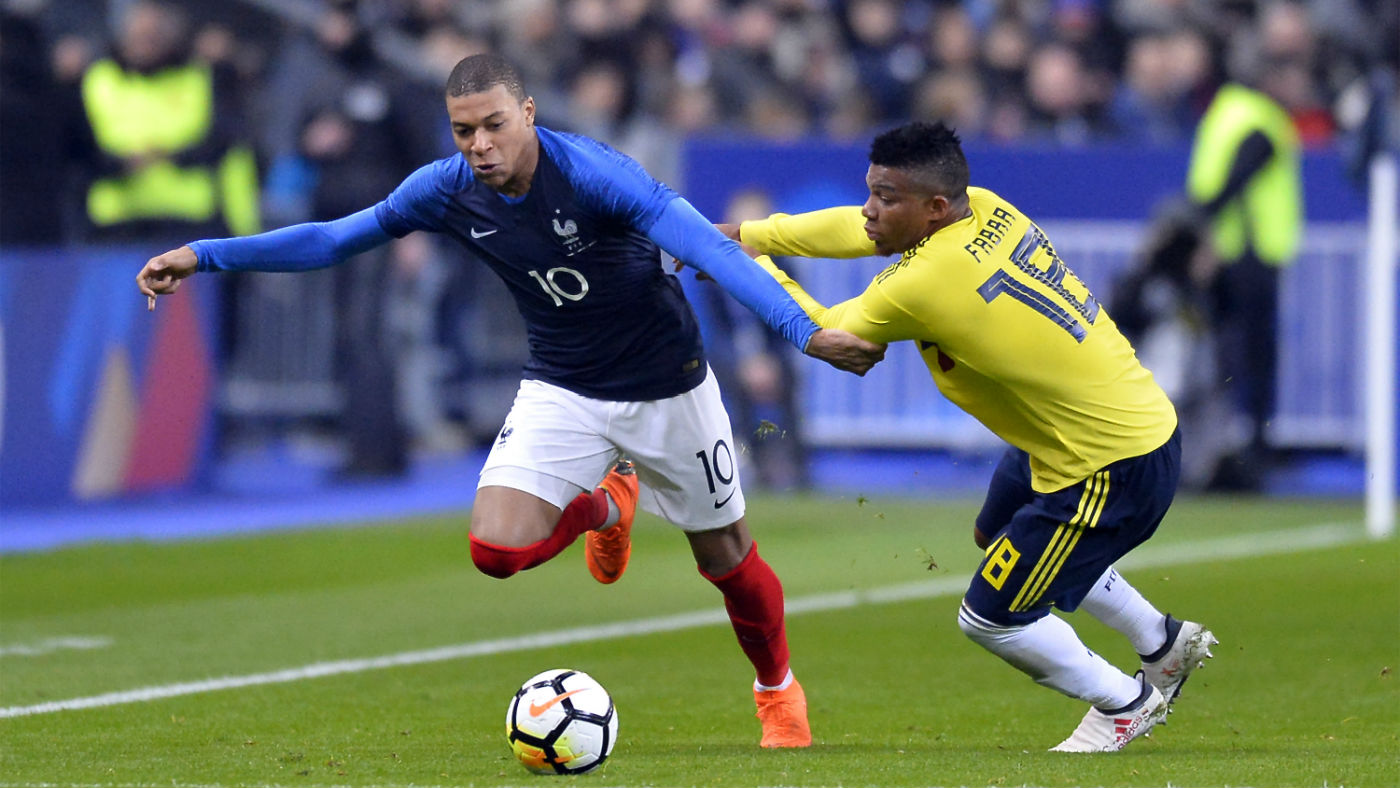 On 2nd December 2015, Kylian Mbapee made his senior debut, playing for the Monaco B side in a Ligue 1 game against SM Caen, at the age of 16. He thereby, became Monaco's youngest team player. He then went on to register the record of becoming Monaco's youngest goalscorer when he scored his first goal on February 20, 2016.
After setting the record, he was signed for three more years by Monaco and was subsequently, promoted to the first team. On December 14, 2016, he struck his first hat-trick for Monaco in a game against 'Stade Rennais' in the 'Coupe de la Ligue after which he again on 11th February, 2017, struck a hattrick in Ligue 1, helping his team win against Football Club de Metz. He also became the first player to score a hat-trick in Ligue 1 since Jérémy Ménez in 2005.
In 2018, he won the Best Young Player Award for delivering an extraordinary performance at the FIFA World Cup 2018.
Clubs Played For:
| | |
| --- | --- |
| Team | Year |
| Monaco B | 2015-16 |
| Monaco | 2016-17 |
| Paris Saint-Germain (loan) | 2017-18 |
| Paris saint Germain | 2018-20 |
Kylian Mbappe Awards and Achievements
For an impeccable performance in 2016-17, Kylian Mbappe was honored with the Ligue 1 Young Player of the Year award by The National Union of Professional Footballers' (UNFP).
He subsequently won another award in the next season again.
In 2017, he was given the name, "Golden Boy" from renowned sports Journalist
Union of European Football Associations' (UEFA) elected him as the eighth-best player in the world.
In April 2017, he was honored with the 'UNFP Player of the Month' trophy.
He continued winning the same trophy in March and August in the next year, 2018.
In 2018 he was also recognized as the fourth-best player by the 'Fédération Internationale de Football Association (FIFA).
In 2018, he won two more awards- "Kopa Trophy" and "French Player of The Year"
Kylian Mbappe Honours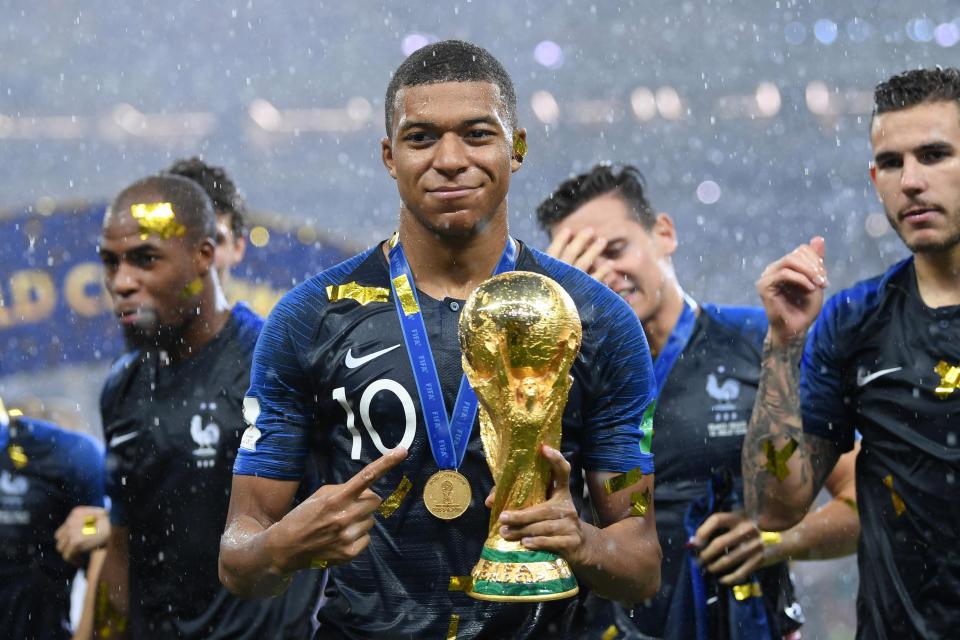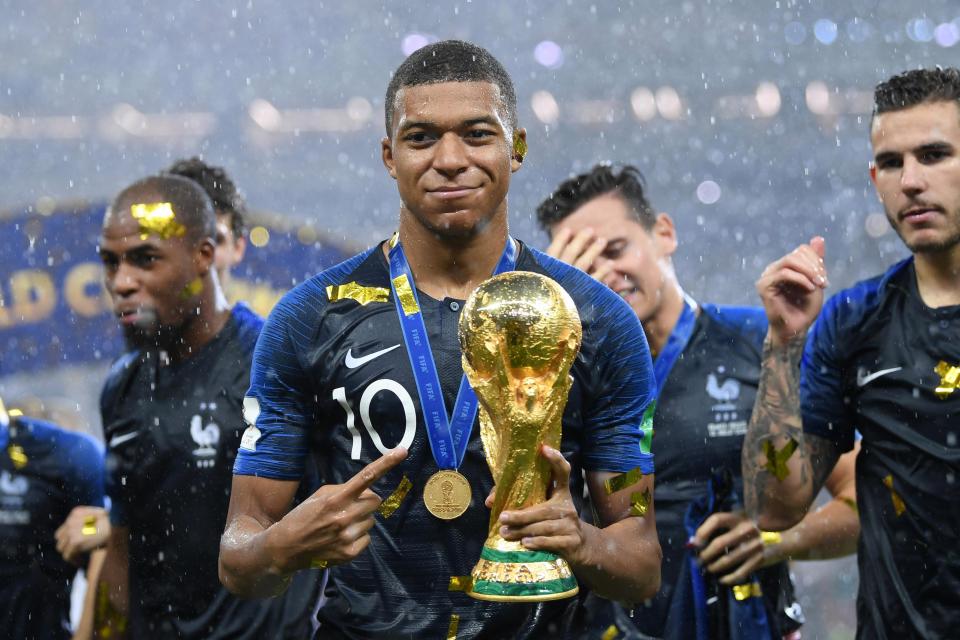 Monaco:
Ligue 1: 2016–17
Coupe de la Ligue runner-up: 2016–17
Trophée des Champions runner-up: 2017]
Paris Saint-Germain:
Ligue 1: 2017–18, 2018–19
Coupe de France: 2017–18 runner-up: 2018–19
Coupe de la Ligue: 2017–18
Trophée des Champions: 2019
France U19:
UEFA European Under-19 Championship: 2016
France:
Kylian Mbappe Personal Details
Full Name: Kylian Mbappé Lottin
Birthday: December 20, 1998
Nationality: French
Age: 20 Years
Sun Sign: Sagittarius
Kylian Mbappe Physical Measurements
Height: 5'10" (178 cm),
Weight: 73 kg
Hair Colour: Black
Eye Colour: Brown
Girlfriend/Relationship
Kylian Mbappe is single and is focussing completely on his game and the future, however, he is rumoured to be dating Camille Gottlieb.
Kylian Mbappe Net Worth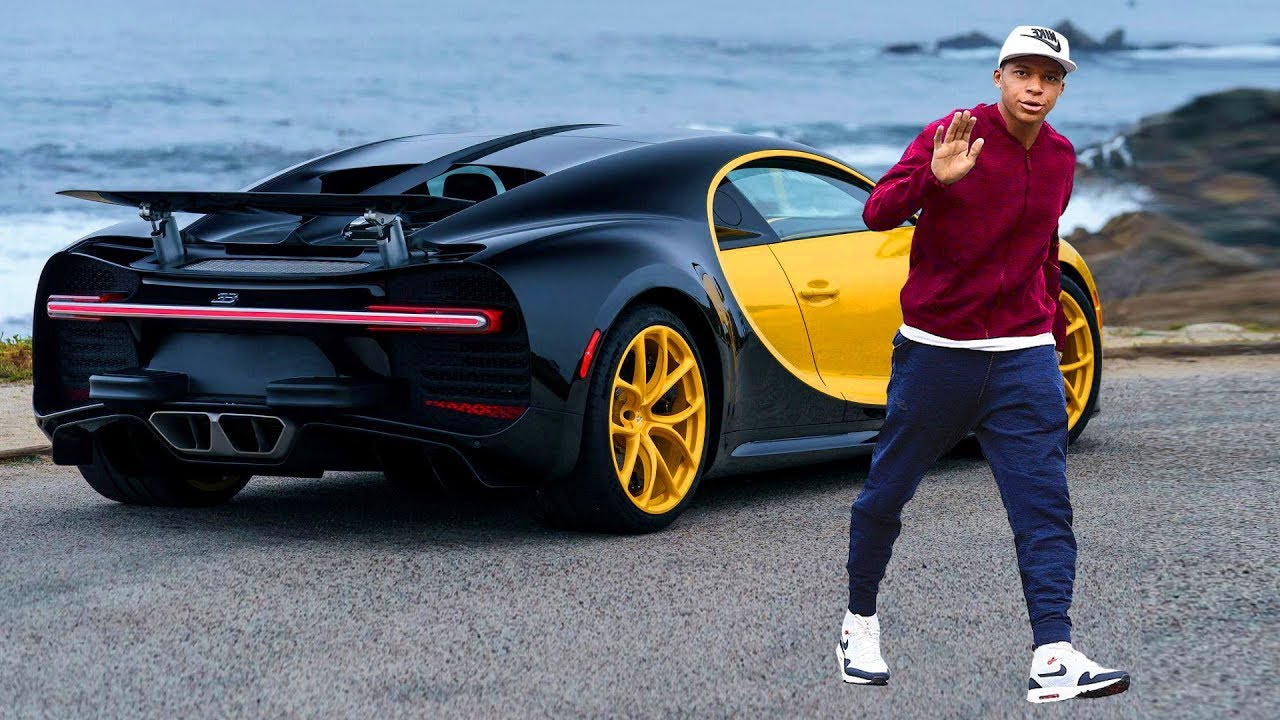 Kylian Mbappe's Net Worth is estimated to be $80 Million Dollars. He makes more than $20 million annually and boasts a sponsorship deal with Nike.
Social Media Profiles
Kylian Mbappe Facebook: https://www.facebook.com/kylianmbappeofficiel/
Kylian Mbappe Instagram: @k.mbappe
Kylian Mbappe Twitter: @KMbappe