As everyone knows, football is the most popular sports across the globe! . Can you ever wonder why the popularity of football keeps on increasing? The best thing is it defines itself and its governing body FIFA is taking the necessary steps to promote the game across all parts of the globe. We have seen so many players from different parts of the world and rocking the football arena over the decades. From Pele to Messi to Kylian Mbappe the sport is finding its new heroes over the years. The recent addition to this superstar list is Kylian Mbappe a Frenchmen who continues to impress the football fraternity across the globe with his dribbling skills. He is considered as the future generation superstars who can take the wonderful sport called football to the next level.
Who is Kylian Mbappe
Image Source
Kylian Mbappe is the French footballer who played a vital role in France team's semi-final progress in recently concluded FIFA world cup. He is the second costliest layer on the earth next to Neymar. He plays for the French football team and Paris-saint-Germain in professional leagues. He is widely considered as the star to watch out in future and he has been in the early days of his career and compared with world football giants like Romario and David Beckham. In the recently concluded FIFA world cup, he becomes the youngest player to score a goal for the French national football team.  
Kylian Mbappe's Early Says
Image Source
Kylian Mbappe was born on December 20, 1998. Sports and football are in the blood of Kylian Mbappe as his father Wilfred is a football coach and his mother Fayza Lamari is a handball player. He belongs to Afro-European ethnicity and his younger and elder brothers are footballers. This motivates him to take up the football in initial days. He trained under his father then moved to French city to pursue his career in professional football.
At the age of 11 interestingly he attended Chelsea trials but failed to impress them. Initially, Kylian Mbappe started his career at Bondy at the age of 9 and later moved on to Clairefontaine academy to pursue his football career. There he made the headlines by his strong performance and powerful dribbling skills and many clubs like Real Madrid and several French clubs attempted to sign him.
Kylian Mbappe's Professional Career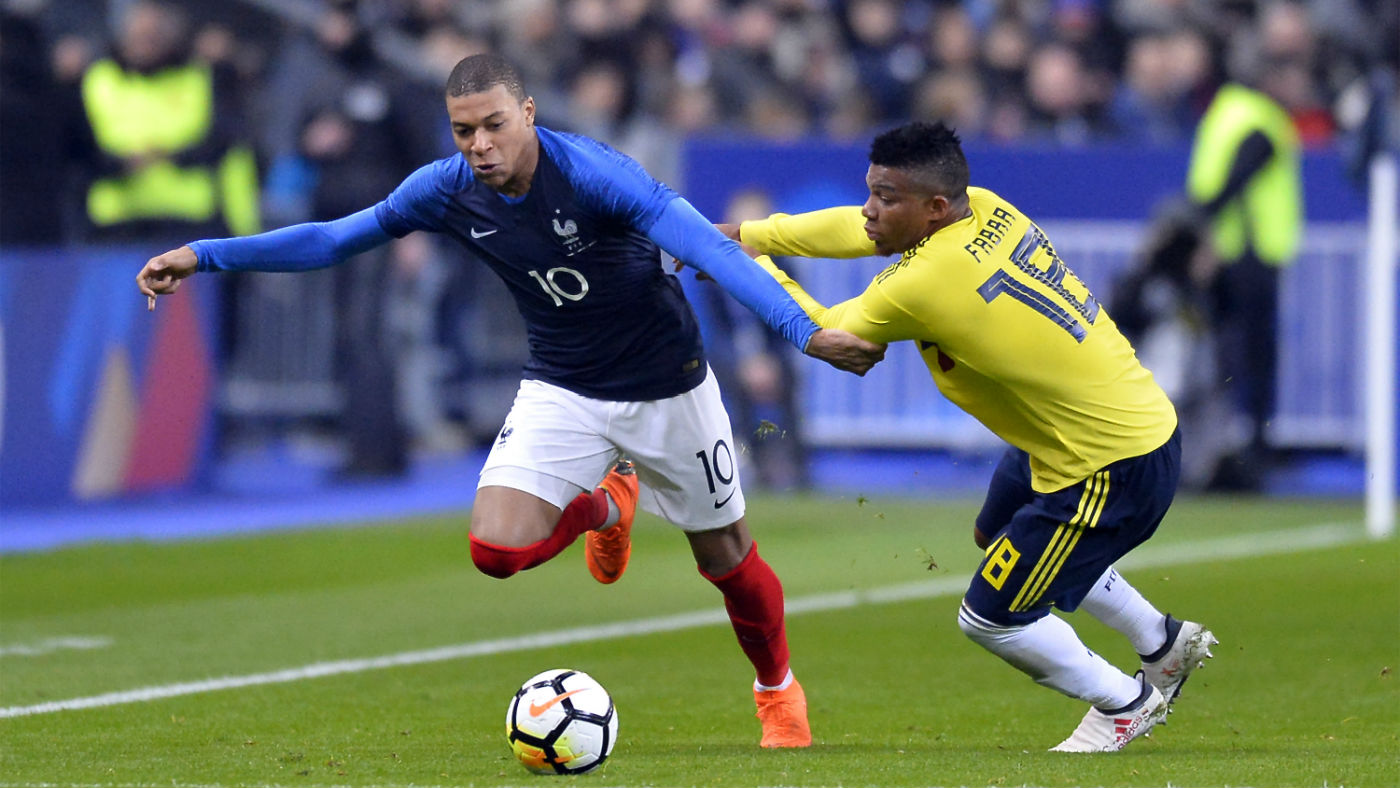 Image Source
In December 2015 Mbappe made his professional debut for Monaco team against SM Caen by becoming the youngest player to represent Monaco team after former football legend Thierry Henry. In February 2016 he scored his first goal for the team and eventually become the youngest player to score a goal for Monaco after Thierry Henry. Since then he has been the part and parcel of the team and contributed heavily to the team's success. He was the major force for the team to regain the title in 2016-2017 edition of L1 League.
He has signed the three-year contract with the team which is widely lauded by football pundits across the globe. Many pointed out that it will help him to grow his stature as the versatile football player as well as his powerful dribbling skills will help the team to reach several heights in February 2017 he becomes the youngest player to score a goal in UEFA champions league replacing the Karim Benzema's record at the age of 22.
Kylian Mbappe move to Paris-giant-German
Image Source
On August 2017 he subsequently moved to another – professional football giant in France Paris-giant-German on loan to Monaco with the whopping sum of 145 million Euros. After this move, he becomes the second expensive player on the year only next to Neymar and Interestingly both being the part of the same team during that time.  He was handed jersey number 29 and was the part of an integral part of the team. He has played a crucial role in the team's success in the L1 league as well as in the European league. Later he moved on to PSG team and was handed jersey no.7. owing to his strong performance he was awarded as the French player of the year in 2018 and he created the history by becoming the youngest player to achieve this award.
Kylian Mbappe International Career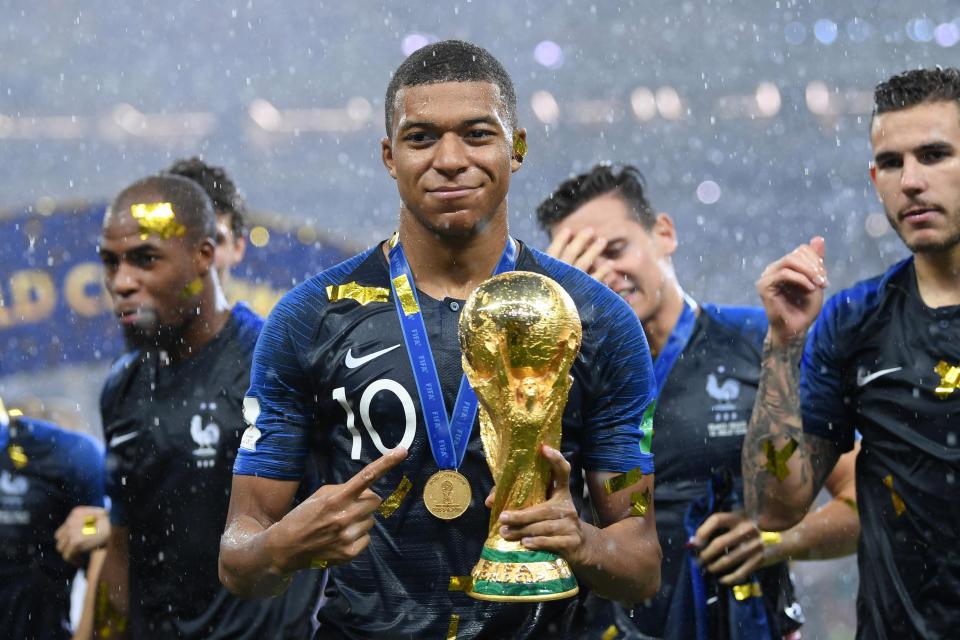 Image Source
Kylian Mbappe played lots of junior level tournaments representing France and he made his senior debut at the age of 19. He was an integral part of the French squad and played a pivotal role in their world cup qualification campaign.  So far he has netted five times for his country and he also played a crucial role in France's progress to semifinals in recently concluded FIFA world cup. In the group C league match he has scored a lone goal for the team which helps the team to cross the winning margin by 1-0 and created the history by becoming the youngest player in the history of the French football to score a goal.
Later he has netted twice in a game against Argentina and becomes the first teenager after Pele to score twice in a single match at the world cup.  At final also he played his role by scoring a goal which ended in winning cause and created history by becoming the youngest player to score a goal in football world cup final. His scintillating performance earned him the youngest player award.
Kylian Mbappe's Net-Worth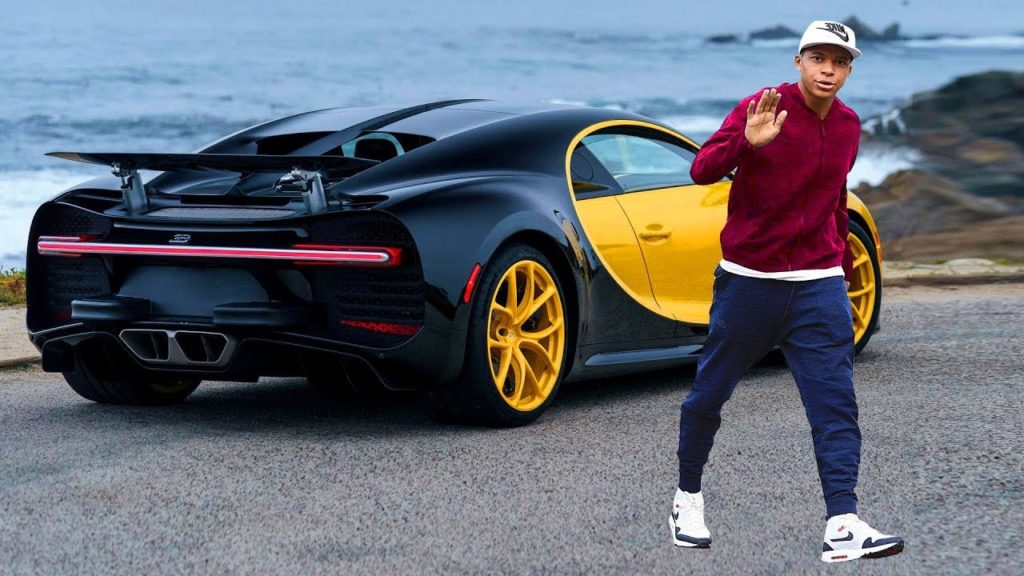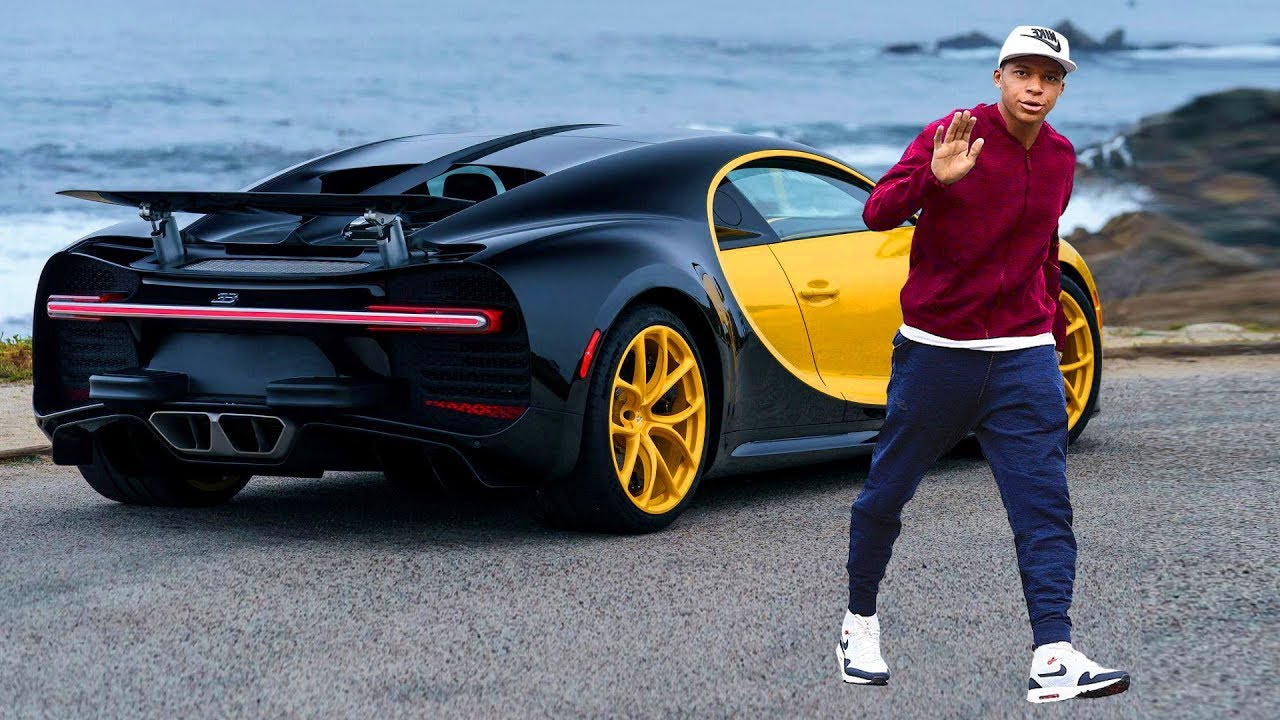 Image Source
As mentioned earlier he is the second costliest player on the earth after Neymar and reported his network will be around $20 million with 17.5 million coming from his playing and winning games and rest comes from his endorsement deals with leading companies.  He has been the brand ambassador for Nike right from 2017. He droves latest luxury cars like Audi, BMW series and also got an extravagant villa in France capital Paris.
Kylian Mbappe
Comparison with Ronaldo and Messi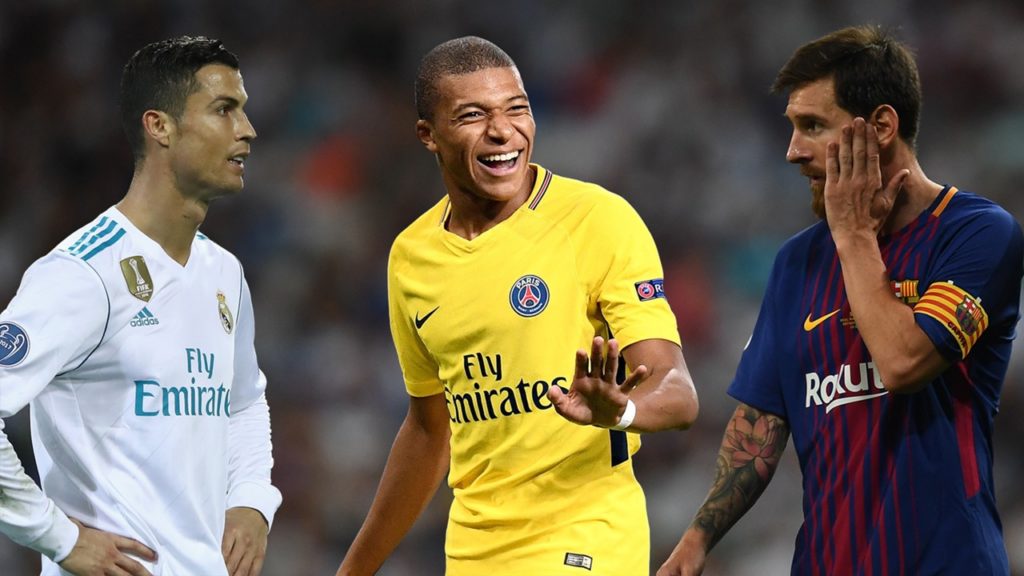 Image Source
Kylian is only 21 now but often compared with current football greats like Messi and Ronaldo. But Messi is a complete team but when it comes to Kylian he is more than individual o0ooften plays the fearsome dribbling skills. Ronaldo is moderately different from Mbappe because he is more than an individual who can single-handedly win matches for his team. It is too early to compare but he has his own characteristics which would stand tall in upcoming years.
No doubt while hanging his boots he can be a G.O.A.T if he continues to play like he is doing today.  
Also Check: