If we talk about the UEFA champion's league, fans have recently seen some of the major upsets with both PSG and Real Madrid bowing out of the coveted football championship in the hands of "not so strong" Manchester united and Ajax Amsterdam. While Manchester United were still doing great under the new manager Ole Gunner Solskjaer, their victory against the PSG team (Playing without Neymar and Cavani) cannot be regarded as a big upset.
On the other side, none could've expected the Dutch team to overcome the might of defending champions Real Madrid at their own backyard and although Madrid is really struggling in the Spanish La Liga as well, they were still been regarded as a team of big moments. Whilst they are now ousted from the champion's league tournament, we hereby look at 5 takeaways from their defeat against Ajax Amsterdam.
#1 Real Madrid Is Going Through Its Worst Phase
Image Source
Although football is an unpredictable game and only the team which will play better football on the given day would be termed as a winner, none could've thought that the three times defending champions will be thrashed so badly by the most " underrated team" in the champions league. Well, if we talk about Real Madrid, they aren't really doing any good in the Spanish la Liga as well and with them lagging behind the table-toppers Barcelona by 12 points, the light at the end of the tunnels also looks slim for the Los Blancos.
Well if we have a look at Real Madrid's recent form, they are certainly going through the worst phase of their whole football history. A Team which used to dominate the European football after winning 4 UCL titles in the last 5 years is probably going without any silverware this season. Along with their exit from the champions league, they are been ousted from the Copa del Ray and their current situation in the Spanish La Liga isn't coming with any hope too. With that said, the total average goal per game for the team is lowest in all terms with hardly 2 goals per game.This is not it and the team is seeing lowest assist per player as well which was much higher in the previous season.
#2 Madrid hasn't been Able to fill the Void left by the Exit of Ronaldo
Image Source
While we say that football is a team game and the exit of one player must not impact the overall performance of any team in the long term, Real Madrid can be quoted as an exception after they witnessed their talisman player Cristiano Ronaldo going to Juventus at the start of this season.E ven though their president and players have already stated that Real Madrid wasn't just all about Ronaldo, their recent list performances say otherwise.
It must be mentioned that it was the " Ronaldo effect" only which made them secured 4 UCL titles in the last five seasons and right after he left, everything is not on the right course for the LOS BLANCOS in the recent times. Goals have dried up and Madrid isn't the same team which they used to be with Ronaldo at their back. Additionally, the players seem like lacking motivations and big names like Benzema, Bale, Modric, and Marcelo are sounding like average players all of a sudden. Real Madrid must accept that they are still not been able to find a right replacement for their Old trump card and if they have to avoid any more disgrace for their team and the fans, they have to splash some real cash and attract some big names like Eden hazard or Neymar at the Bernabeu.
#3 Madrid has been a Failure at the Transfer Window Recently
Image Source
When we mention Real Madrid, we are certainly talking about a club who has attracted some of the biggest names in the football history like Figo, Ronaldo, and Beckham and so on in the past to their backyard and still if they have to go clueless during a transfer window, it's a big shame for a team like them. Being one of the richest clubs and getting all the cash stands nowhere if you can't use it for the right players at the right time. Although there were rumors that Chelsea's main man Eden hazard is all set to join Los blancos a few months back, things didn't work out Madrid's away altogether in the process.
Still, Madrid is said to be the real powerhouse of the football and with a man like Fiorentino Perez as their head, the recent happenings certainly come as a big disappointment for them. Therefore, if they have to make out something out of their future games, they have to bring on some big names on board to save them some pride in the process.
#4 Bale needs To Be Sold or Sent For Loan
Image Source
After the exit of Ronaldo from Madrid, everyone was hoping for the Welshman to rise up for the Los Blancos in the Spanish la Liga and other competitions and with his current goals standing at around 16, we can surely say that the times seem to be up for the former Tottenham Hotspur man.
Bale was an unstoppable force for Madrid last season and even though he didn't get much game time on the pitch due to the presence of Ronaldo and his injury concerns alongside, he did perform well with around 21 goals. This is simply disappointing for a name like him as even after getting a good game time now for the Los Blancos, he hasn't been able to cash it up for a prolonged future with the Madrid's team. He is looking clueless on the pitch and not be able to support other players as well. Moreover, Madrid is struggling and after their recent exit from the champions league, we can certainly say that Bale must be sold or loaned out in order to grab some good cash to attract big names like Neymar and Eden Hazard to the Bernabeu.
#5 Madrid's Exit Comes As a Danger Alarm For The Catalans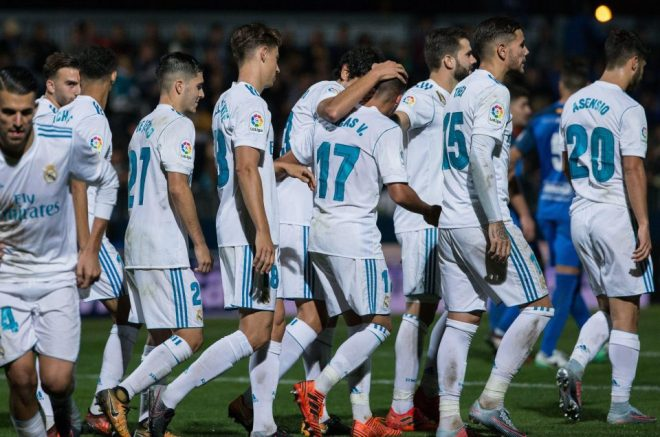 Image Source
 Whilst Real Madrid has witnessed a shock defeat at their own backyard, the Barcelona team also looks in a bit of disarray as they are also about to play Lyon in the champions league the second leg at their home next week after a goalless draw at the first leg. Although Barcelona are still riding high on their recent performances and there's a slim chance that we would get to witness an upset in their context, the shock exit for Madrid at their own backyard is something which is enough to send shivers down to their spine.
Even their coach Valverde has signaled towards the same fact and warned their team to stay ready with their full force for the clash against the French club next week.
Also Check: