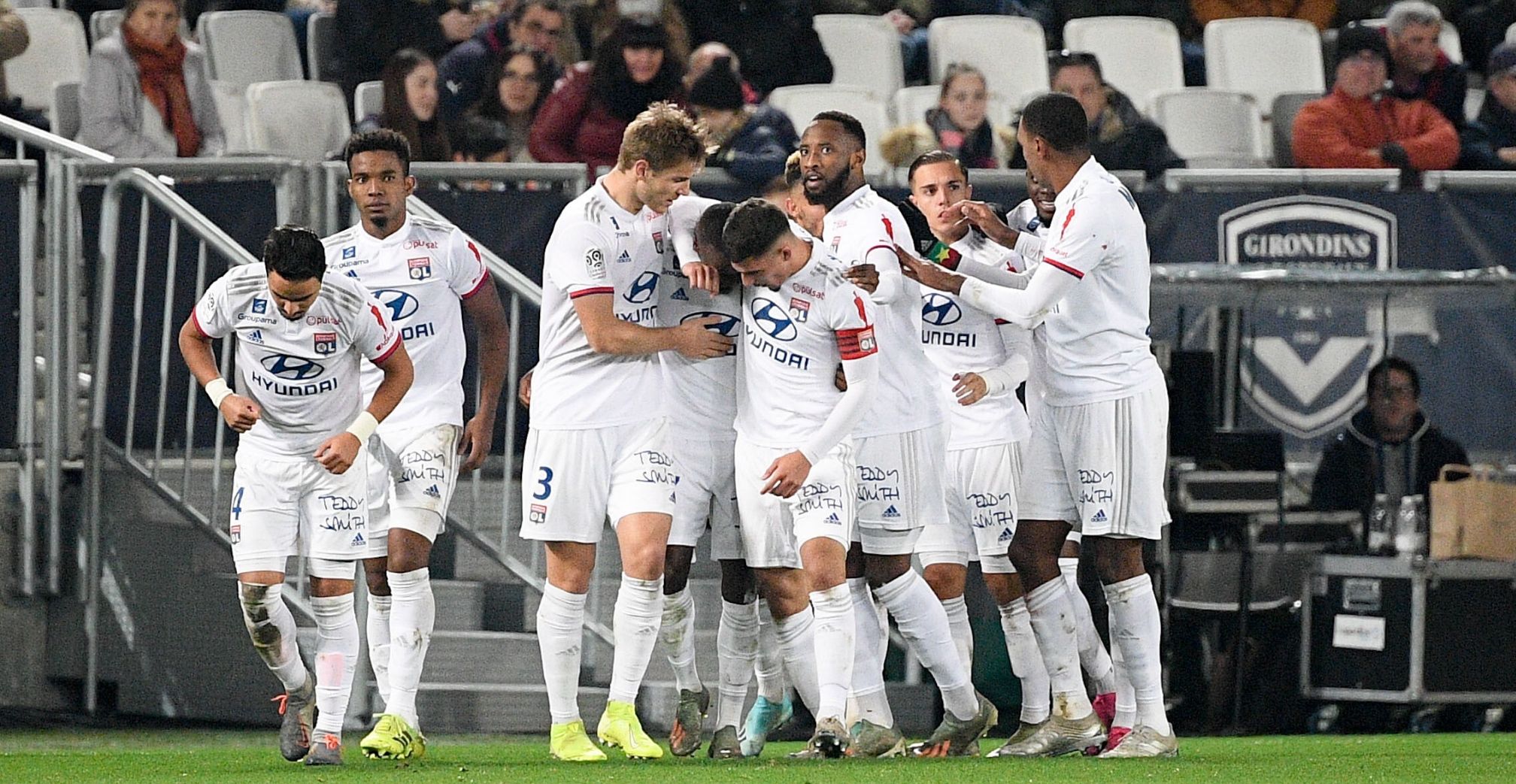 Olympique Lyonnais (French elocution: ​[ɔlɛ̃pik ljɔnɛ]), commonly known to as simply Lyon or OL, is a French proficient football club based in Lyon in Auvergne-Rhône-Alpes, It plays in France's most noteworthy football division, Ligue 1. The club was shaped as Lyon Olympique Universitaire in 1899, concurring to numerous supporters and sport history specialists, but was nationally set up as a club in 1950
History
Olympique Lyonnais was at first shaped under the multisports club Lyon Olympique Universitaire, which was initially shaped in 1896 as Racing Club de Lyon. Taking after various inside differences with respect to the cohabitation of beginners and experts inside the club, then-manager of the club Félix Louot and his escort contemplated shaping their own club. On 3 August 1950, Louot's arrangement came to fulfilment when Olympique Lyonnais was formally established by Dr Albert Trillat and various others. The club's first chief was Oscar Heisserer and, on 26 August 1950, played its first official match vanquishing CA Paris-Charenton 3–0 before 3,000 supporters.
In just the club's second year of presence, Lyon has delegated winner of the moment division, securing advancement to the primary division. The club kept up its first division put for the leftover portion of the decade, excluding a year's stretch within the second division for the 1953–54 season. The club's most fruitful period has been the 21st century. The club won its first Ligue 1 championship in 2002, beginning a national record-setting streak of seven progressive titles. Lyon has too won eight Trophées des Champions, five Cars de France and three Ligue 2 titles.
Ownership
Olympique Lyonnais is possessed by Rhône businessman Jean-Michel Aulas, who procured the club on 15 June 1987. He serves as the author and chief working officer of CEGID (Compagnie Européenne de Gestion standard l'Informatique Décentralisée). After freeing the club of its obligation, Aulas rebuilt the club's administration and revamped the accounts and, in a span of two decades, changed the club from a second division group into one of the wealthiest football clubs within the world. In any case, Aulas has been lambasted by pundits for running the club as if it were a trade. The club right now works on the European Stock Trade beneath the title OL Groupe, initialled OLG.
In April 2008, trade magazine Forbes positioned Lyon as the thirteenth most profitable football group within the world. The magazine esteemed the club at $408 million (€275.6M), barring debt. In February 2009, Lyon was evaluated within the 12th spot within the Deloitte Football Money League, allegedly bringing in a yearly income of €155.7 million for the 2007–08 season, which positions among the world's best football clubs in terms of income.
Coaching Staff
| | | |
| --- | --- | --- |
| Name | Position | Age |
| Rudi Garcia | Manager | 56 |
| Gérald Baticle | Assistant Manager | 50 |
| Caçapa | Assistant Manager | 43 |
| Claude Fichaux | Assistant Manager | 50 |
| Grégory Coupet | Goalkeepin Manager | 47 |
Medical Staff
| | | |
| --- | --- | --- |
| Name | Position | Age |
| Sylvain Rousseau | Physiotherapist | 52 |
| Abdeljelil Redissi | Physiotherapist | 53 |
| Antonio da Fonseca | Physiotherapist | – |
| Dimitri Farbos | Physiotherapist | – |
Management
| | | |
| --- | --- | --- |
| Name | Position | Age |
| | | 70 |
| Bernard Lacombe | Board member | 67 |
| | Sporting Director | 45 |
| Christophe Toni | Team coordinator | 39 |
Scouting
| | | |
| --- | --- | --- |
| Name | Position | Age |
| | | 53 |
| Florian Maurice | Head of Scouting | 46 |
| | Scout | 53 |
Squad
| | | |
| --- | --- | --- |
| Name | Position | Age |
| | | 1 |
| Ciprian Tatarusanu | Goalkeeper | 30 |
| Anthony Racioppi | Goalkeeper | 16 |
| Joachim Andersen | Defender | 3 |
| Jason Denayer | Defender | 5 |
| Marcelo | Defender | 6 |
| Mapou Yanga-Mbiwa | Defender | 2 |
| Oumar Solet | Defender | 26 |
| Youssouf Koné | Defender | 28 |
| Marçal | Defender | 20 |
| Léo Dubois | Defender | 14 |
| Rafael | Defender | 4 |
| Kenny Tete | Defender | 23 |
| Thiago Mendes | Midfielder | 12 |
| Lucas Tousar | Midfielder | 29 |
| Houssem Aouar | Midfielder | 8 |
| Jeff Reine-Adélaïde | Midfielder | 17 |
| Bruno Guimarães | Midfielder | 39 |
| Maxence Caqueret | Midfielder | 25 |
| Jean Lucas | Midfielder | 12 |
| Rayan Cherki | Midfielder | 18 |
| Memphis Depay | Forward | 11 |
| Martin Terrier | Forward | 7 |
| Maxwel Cornet | Forward | 27 |
| Bertrand Traoré | Forward | 10 |
| Moussa Dembélé | Forward | 9 |
| Karl Toko Ekambi | Forward | 21 |
| Amine Gouiri | Forward | 19 |
Honors
Domestic
League
Winners (7): 2001–02, 2002–03, 2003–04, 2004–05, 2005–06, 2006–07, 2007–08
Runners-up (5): 1994–95, 2000–01, 2009–10, 2014–15, 2015–16
Winners (3): 1950–51, 1953–54, 1988–89
Cups
Winners (5): 1963–64, 1966–67, 1972–73, 2007–08, 2011–12
Runners-up (3): 1962–63, 1970–71, 1975–76
Winners (1): 2000–01
Runners-up (4): 1995–96, 2006–07, 2011–12, 2013–14
Winners (8): 1973, 2002, 2003, 2004, 2005, 2006, 2007, 2012
Runners-up (4): 1967, 2008, 2015, 2016
International competitions
UEFA Champions League

Semi-finalists(1): 2009–10

UEFA Europa League

Semi-finalists(1): 2016–17

UEFA Cup Winners' Cup

Semi-finalists(1): 1963–64

UEFA Intertoto Cup