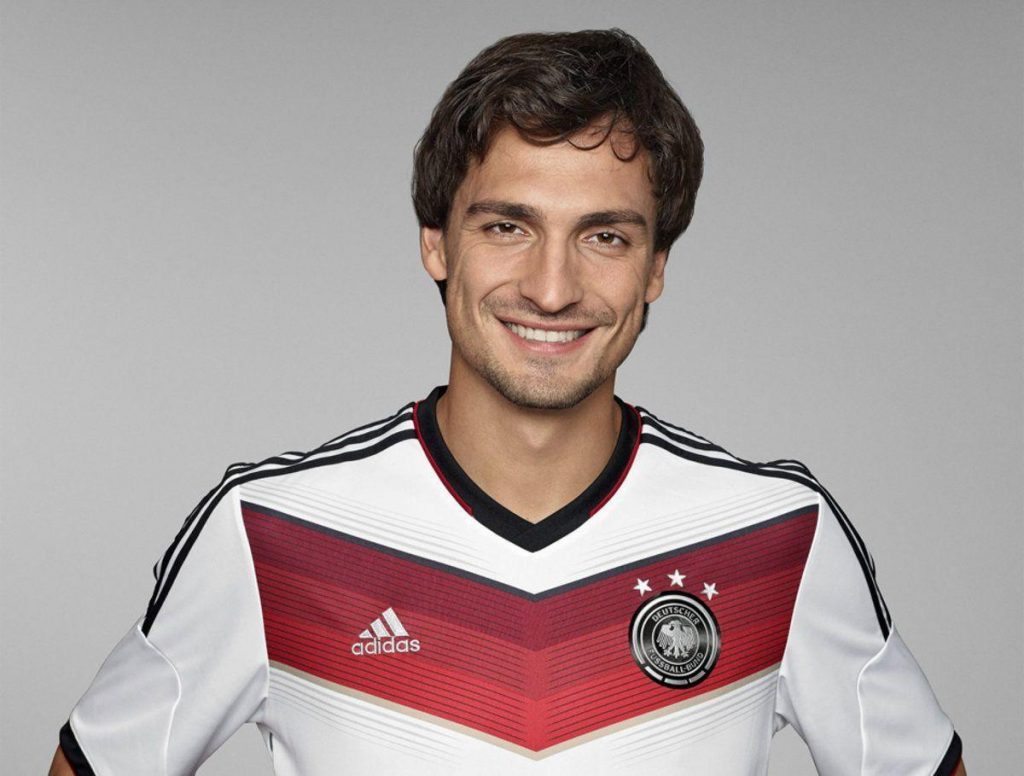 Mats Julian Hummels is a German professional footballer who plays as a Central defender for the German national team and club Borussia Dortmund. Mats is a product of Bayern Munich youth academy, he joined the club in the year 2006, and after the club Borussia Dortmund on loan. Officially he was signed by Dortmund in 2009 February for Four million Euros. For the club Dortmund he brought two league titles and finishes as runner up at the 2012-13 UEFA Champions League. In May 2016 he signed a contract with the Bayern Munich but left it for the Dortmund in 2019. Mats club career has been always been revolving around these two clubs only. For the national team, he has been a part since 2010, he has earned over 70 caps and has represented Germany at UEFA Euro 2012, 2014 FIFA World Cup, 2016 UEFA Euro, and 2018 FIFA World Cup. Physically Mats is a strong player, he is known for his powerful tackling and strength in the air, he has also a very special ability to read the game and intercept loose balls. His composure, elegance, and ball-playing ability led him to be compared with his Compatriot Franz Beckenbauer.
EARLY LIFE
Mats was born on 16th December 1988, in Bergisch Gladbach, North Rhine-Westphalia Germany to Hermann Hummels and Ulla Holthoff. His father was an ex-footballer and manager, while his mother was a successful sports journalist. At the age of 14, Mats came under the guardianship of his dad as his coach, but despite playing on the field, Mats spent few months on the bench watching other players. When he did get his chances and was employed on the field, he didn't get his favorite position of striker, but had to slot-in as a center-back or as a midfielder. Mats was a jovial boy during his childhood, and he stopped relying on his father and decided to take his own decisions.
He trained himself very hard to rise through the Bayern youth ranks before signing his first professional contract on 19th December 2006, keeping him in the club till 2010.
PERSONAL LIFE
Mats married his long-time girlfriend Cathy fisher in 2015, they have been dating each other since mats was 18 years old. The couple has been blessed with a baby boy the last year. Cathy has been also named as Germany's WAG of the Year for 2013 according to a survey conducted by the readers of Closer magazine, despite such she has won the Miss FC Bayern 2007 title also. Mats have been a part of the Common goal Project which is based upon the idea that the footballer has to donate 1% of his salary which will support football organizations as a tool to generate sustainable social development throughout the world.
PROFESSIONAL LIFE
Playing for the Bayern Munich youth team, Mats on 19th May 2007 played his first match as a Munich player, he keeps on playing for the club in Bundesliga as well as 2005-06 and 2007-08 season matches. In his entire season as a youth player, he played 42 matches for the club before joining the club Borussia Dortmund in January 2008.
Mats joined Borussia initially on loan but through seeing his performances at his very first season partnering with Neven Subotic, he was fully signed for a fee of 4 million Euros in February 2009. From 2008-2010, he played two seasons in which he appeared in almost 47 matches. The 2010-11 season for Mats was very fruitful while partnering with his teammate Subotic he helped his team to conquer the Bundesliga title. The duo was considered as the best defenders in the Bundesliga and Europe Leagues. By the end of the season, Mats finished the season with six goals in 42 matches played. In the following season, he again helped the club to win the Bundesliga, with a record of 81 points which were the highest record for the Club in Bundesliga season. Playing with Dortmund, Mats played a crucial role in matches which he played as a strong defender, some of which includes 5-2 win against Bayern in 2012 DFB-Pokal Final and  2-1 win against the Bayern Munich again in the 2013 UEFA Champions League Final. In the last season which he played for the club was 2015-16, where he appeared in 50 matches and netted three goals.
In 2016 Mats confirmed his return in Bayern Munich through signing a five-year contract initiating from 1st of July 2016. For the club, he played his debut match against the Dortmund in a win by 2-0. On 20th August he netted his first goal for the club, dominating his team's win over Carl Zeiss Jena by 5-0 in the DFK-Pokal match. While playing for the club Mats help the club to conquer the Bundesliga title as well as the DFL-Supercup three times with 2018-19 DFB-Pokal title. He played his last 2018-19 season with the Bayern Munich after which he returned to Dortmund on 19th June 2019 for a fee of 37 Million Euros.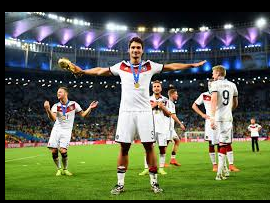 Mats have been a part of his national team since its youth squad, he made his presence in the senior side of the team on 13th May 2010. He had contributed for his team in winning the 2014 FIFA World Cup and 2009 UEFA European Under-21 Championship.
 HONORS
Borussia Dortmund
Bundesliga: 2010–11, 2011–12
DFB-Pokal: 2011–12
DFL-Supercup: 2013, 2014, 2019
UEFA Champions League: Runners-up: 2012–13
Bayern Munich
Bundesliga: 2016–17, 2017–18, 2018–19
DFB-Pokal: 2018–19
DFL-Supercup: 2016, 2017, 2018
 INTERNATIONAL HONORS
Germany
FIFA World Cup: 2014
UEFA European Under-21 Championship: 2009
ACHIEVEMENTS
ESM Team of the Year: 2010–11, 2011–12
FIFA FIFPro World XI2nd team: 2014
FIFA FIFPro World XI 3rd team: 2013, 2017
FIFA FIFPro World XI 4th team: 2015, 2016
FIFA FIFPro World XI 5th team: 2018
FIFA World Cup All-Star Team: 2014
FIFA World Cup Dream Team: 2014
Castrol Performance Index: 2014 FIFA World Cup (Top 11)
UEFA Europa LeagueSquad of the Season: 2015–16
kickerBundesliga Team of the Season: 2009–10, 2010–11, 2011–12
Bundesliga Team of the Season: 2015–16, 2016–17, 2017–18
PHYSICAL MEASUREMENTS
Height: 6ft 4in
Weight: 75 kg
Eye color: Dark Brown
Hair color: Dark Brown
Mats PERSONAL DETAILS
Full Name: Mats Julian Hummels
Date of Birth: 16th December 1988
Place of Birth: West Germany
Playing Position: Centre Back
Nickname: The Mexican
EDUCATION: Unknown
Relationships: Cathy Fischer
Kids: One baby Boy
HOBBIES: Playing Football
CONTROVERSY
In 2017, Mats Hummels suffered an ankle injury which resulted in him missing the club's UEFA Champions League match against Real Madrid, and more. The defender had announced the news via Twitter, with FC Bayern English needing to elaborate on the nature of the injury.
NET WORTH
Mats Hummels' Net Worth is estimated to be 12 Million dollars
 SOCIAL MEDIA
Facebook: https://www.facebook.com/Mats.Hummels/
Twitter: @matshummels
Instagram: @aussenrist15