Best Bowling Performances of Shardul Thakur in IPL
If a roller-coaster ride was based on Shardul Thakur's IPL carrier so far, it would make a great ride. Thakur got his first chance at the annual Indian cricket fiesta way back in 2015, but that can be barely considered as a chance. Though he played only one game in that year, he has been playing fairly regularly 2017 onwards. Back in 2017, Thakur donned the Rising Pune Supergiant kit.
His performances in that season were by no means extraordinary, but it was a decent first full season. Things were uphill in the next season when he ended up being Chennai Super Kings' leading wicket-taker. It was looking bright for him on the international front as well, as he was handed with the precious blue jersey of the Indian team. But since that, his graph has dipped a bit. Having said that, Shardul Thakur has bowled many magnificent spells in IPL.
Best Bowling Performances of Shardul Thakur in IPL
Let us have a look at his Top Bowling Performance of Shardul Thakur in IPL:
5. 1/22 vs Rajasthan Royals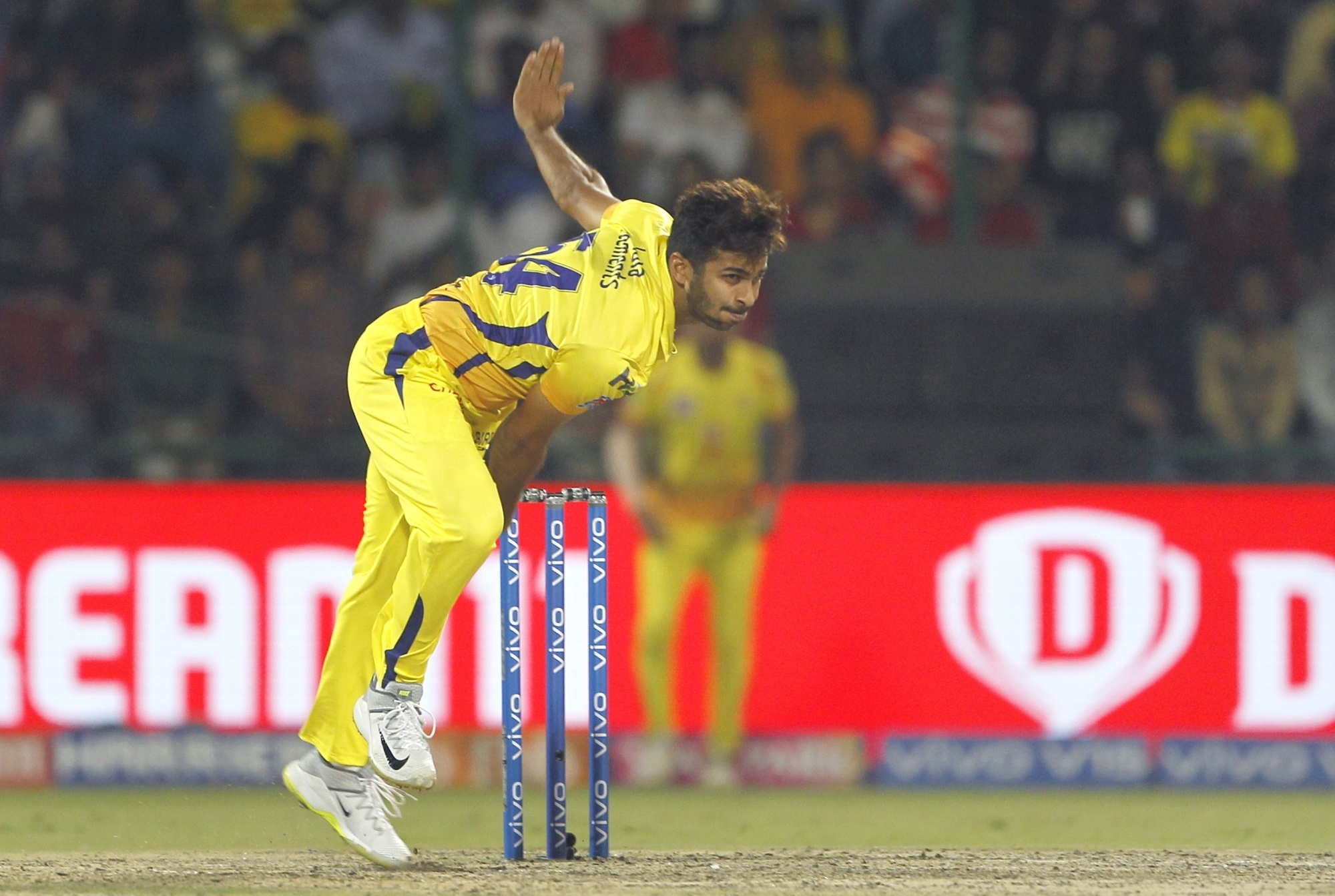 We start off with a very economical spell against Rajasthan Royals, which came in 2018. Chennai batted first and put up a fighting total of 176. Pundits pinned their hopes on CSK, but Royals' opener Jos Buttler had other plans. He shifted gears to the fifth from the very first over.
While every other bowler was taken for a ride, Thakur maintained his lines and was extremely miser. In four overs, he conceded only 22 runs to become the most economical bowler of that match. He also took the wicket of Prashant Chopra later on in the innings. Unfortunately for him, it didn't translate into a victory.
Read More: Best Bowling Performances of Imran Tahir in IPL
4. 3/35 vs Royal Challengers Bangalore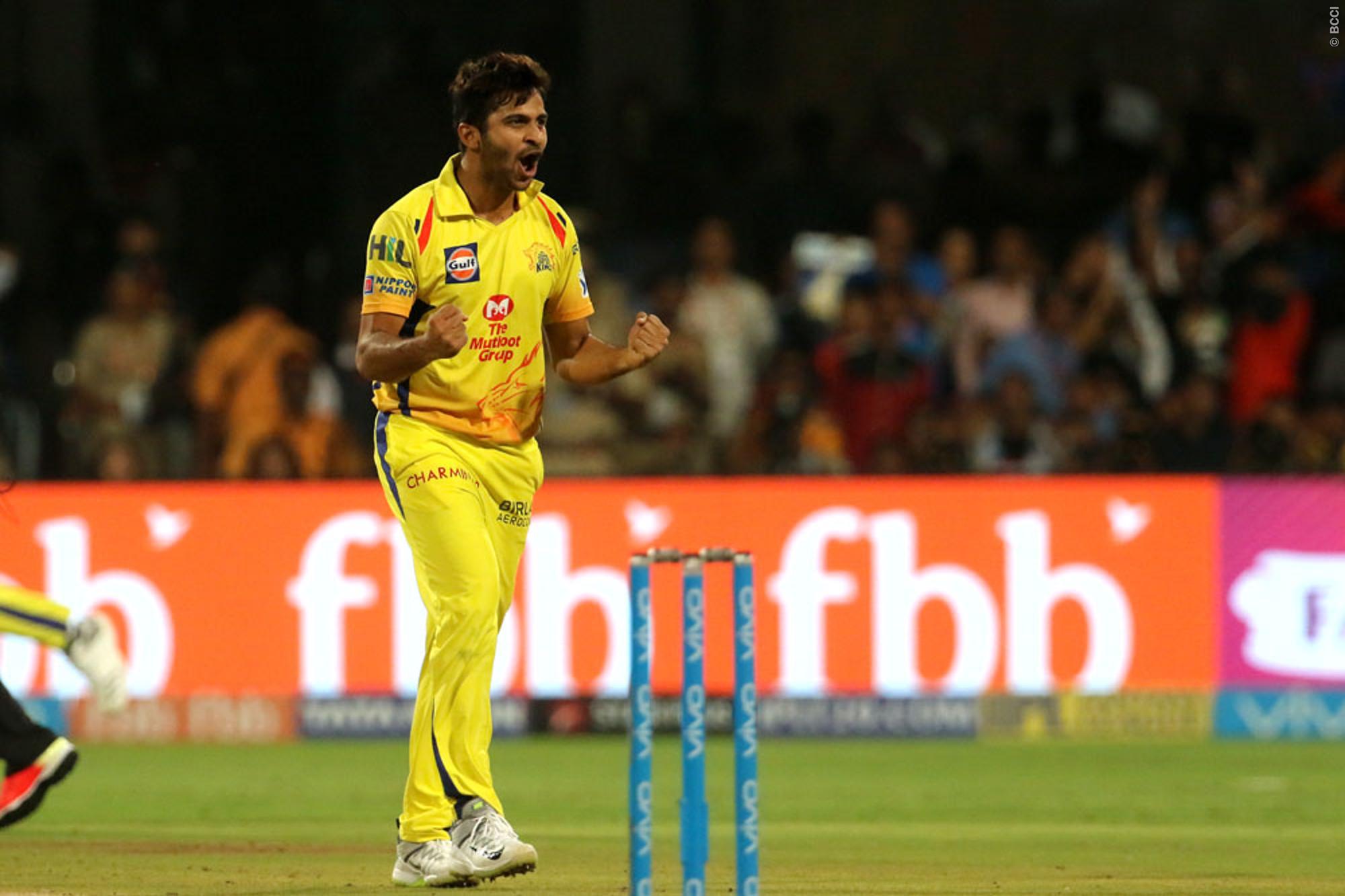 Bowling Performances of Shardul Thakur: From the Royals to the Royal, Shardul Thakur's fourth-best spell in IPL came in 2017, when he was a Pune player. In this game, Pune scored only 161 runs at M. Chinnaswamy Stadium's belter of a track. It did not take a quantum physicist to tell that the bowlers would have had to pull off a miracle to successfully defend it.
Thakur's spell was something near to it. In his first over, he got the better of Bangalore's opener Mandeep Singh. Royal Challengers Bangalore kept losing wickets at regular intervals, but a partnership between Stuart Binny and Pawan Negi was forcing CSK not to get complacent. Thakur nullified whatever threats there were left by dismissing both the batters in the same over.
Read More: Top 5 bowling performances of Washington Sundar in IPL
3. 2/32 vs Sunrisers Hyderabad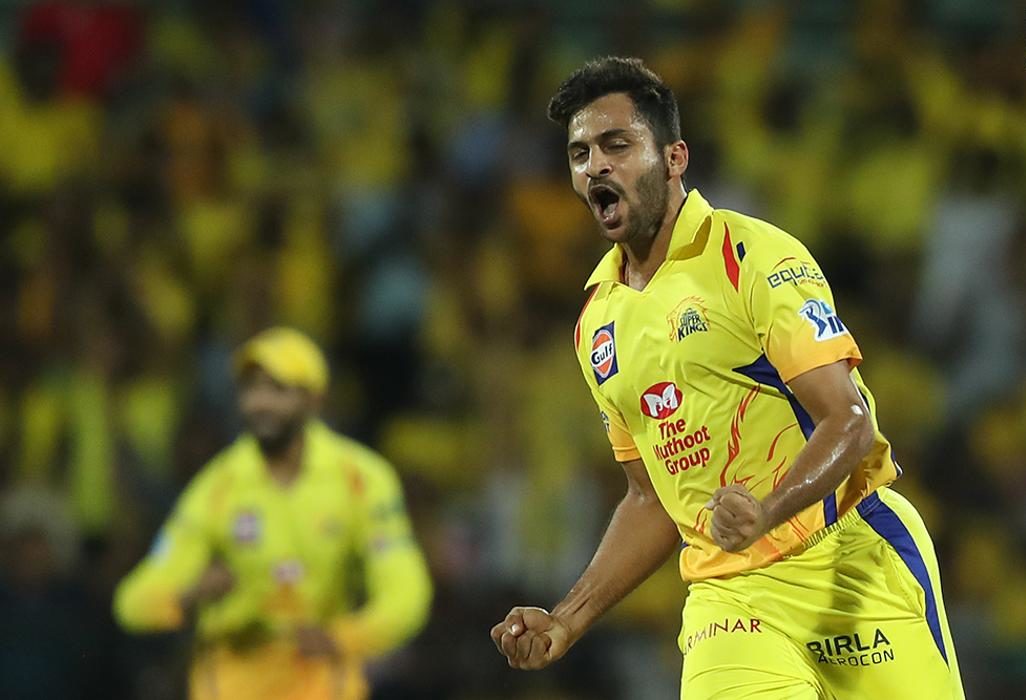 We once again go back to Thakur's best season in IPL, 2018, for the third mention on our list. This time, Thakur didn't have a target to defend as oppositions Sunrisers Hyderabad batted first. Unlike the match against Bangalore, Thakur was not in his rhythm from the first over this time around.
His first few overs were not up to the mark in this game, as Kane Williamson and Shikhar Dhawan gave Hyderabad a good start. But Thakur's comeback was indeed impressive in this game, as he got the better of Williamson when he was called back into the attack. In his next over, the got rid of another big threat in the form of Manish Pandey.
Read More: Top 5 Bowling Performances of Nathan Coulter-Nile in IPL
2. 2/18 vs Kolkata Knight Riders
Bowling Performances of Shardul Thakur: Though it is true that his 2019 season was nothing compared to the season he had a year ago, Shardul Thakur still had some good spells last year. One such spell was at the Eden Gardens against Kolkata Knight Riders. Good starts from Nitish Rana and Chris Lynn managed to get KKR past the 80-run mark in the eleventh over.
While Imran Tahir was entrusted with the task of getting the breakthrough, Thakur managed to hand the shaken KKR batting lineup a killer blow. In a span of a couple of overs, he got the better of opposition skipper Dinesh Karthik and youngster Shubman Gill. He also maintained an astonishing run rate of under 5 runs per over in this match.
Read More: Top 5 Bowling Performances of Shreyas Gopal in IPL
1. 3/19 vs Kings XI Punjab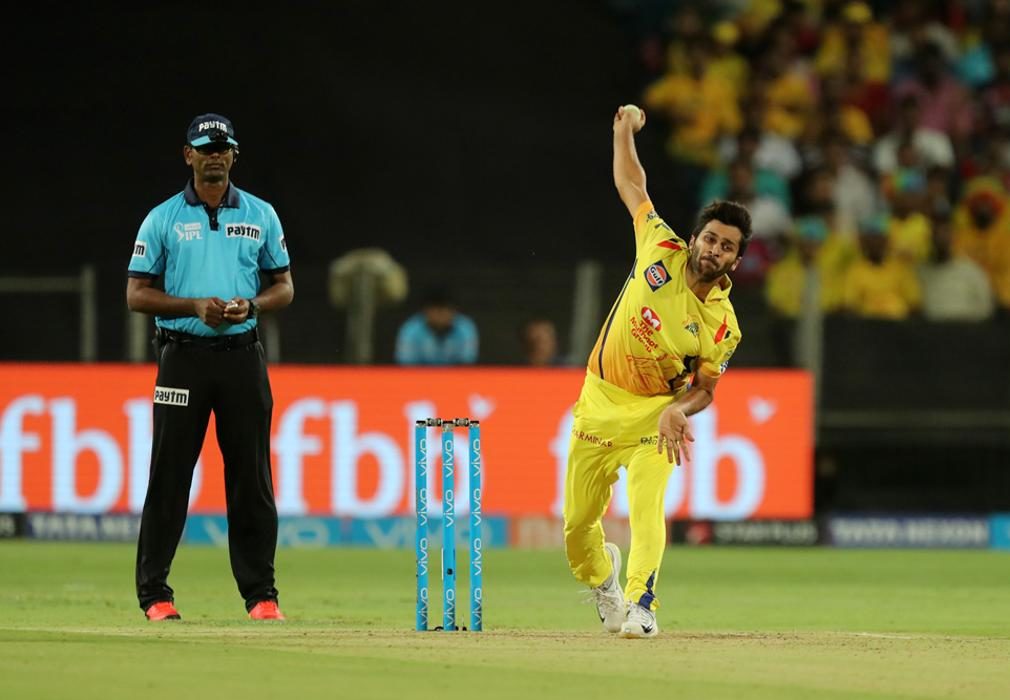 Shardul Thakur might have lifted the IPL trophy wearing a yellow jersey, but the best performance in his IPL career came whilst sporting a purple kit. Back at the 55th match of the 2017 edition of IPL, Rising Pune Supergiant managed something spectacular. They bundled the Kings XI Punjab team for a humiliating total of 73.
Thakur spearheaded the onslaught that Punjab batters had to deal with. He picked up three wickets in three consecutive overs, in the form of Shaun Marsh, Glenn Maxwell and Rahul Tewatia. He also conceded only 19 runs in this game.
Read More: Top Bowling Performance of Axar Patel in IPL