Most Sixes in CPL History
The Caribbean Premier League is all set to begin with its 8th edition from the 18th of August. There will be a total of 33 matches played among 6 teams at two locations at Tarouba – the Brian Lara Cricket Academy and at Port of Spain-the Queen's Park Oval. The league is considered one of the most recognized and exciting cricket leagues in the world after the Indian Premier League.
While the league doesn't feel short of entertainment, it does gets lightened up with the presence of some of the T20 stalwarts like Chris Gayle, Kieron Pollard, Dwayne Bravo and Andre Russell. Some of the big-hitters mentioned above like Gayle, Russell, Pollard, Narine, and Bravo are also IPL's favourites and most loved players in India.
Well, as you might know, T20 is known for big hitting and boundaries straight out of the park, CPL is known for its showers of boundaries and sixes too. There have been instances in CPL where a single batsman down poured sixes after sixes in a single inning. Here we take you through the Top 5 players with most sixes in CPL history.
5) DM Bravo- 93 sixes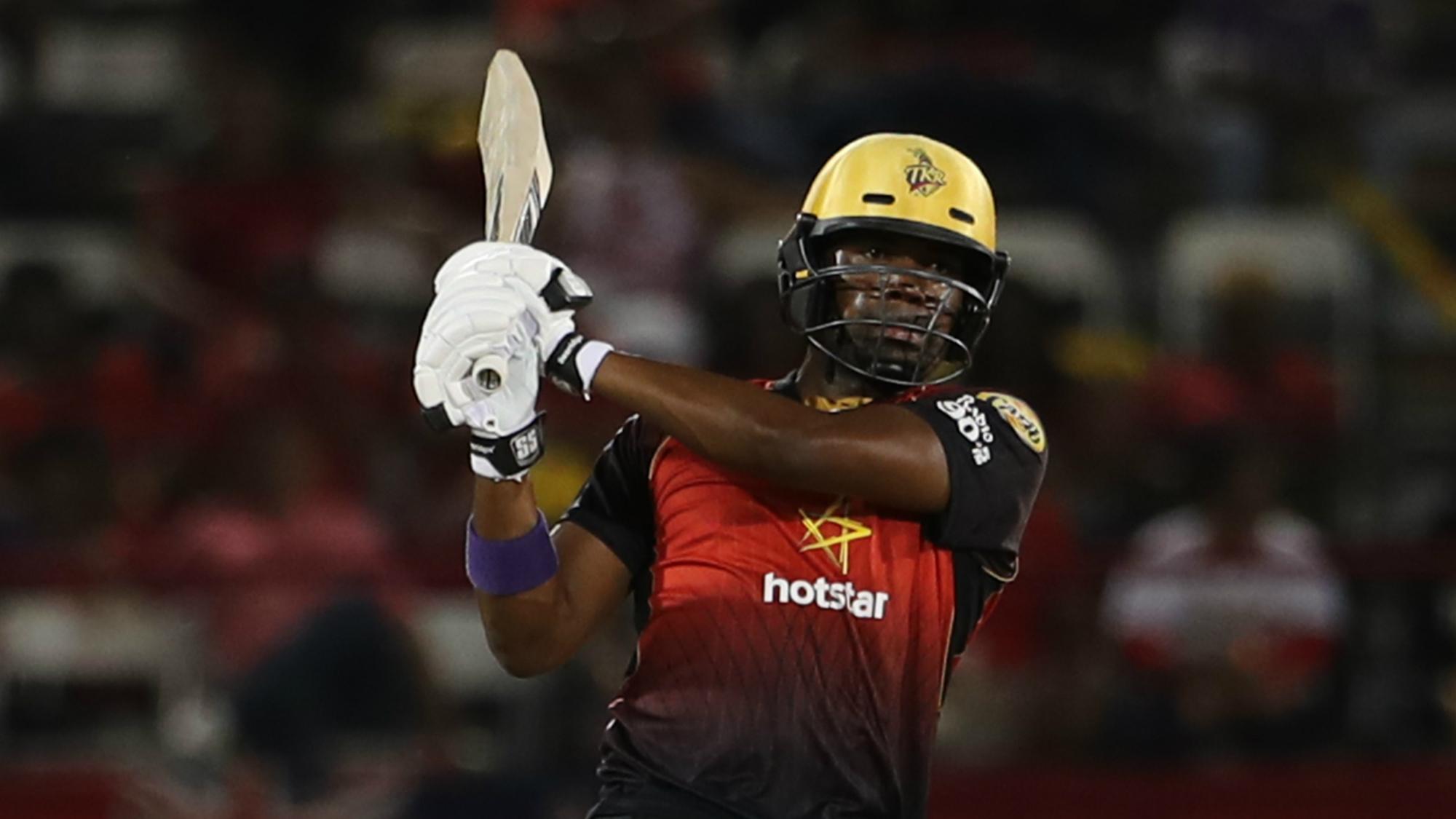 Darren Bravo He was a part of teams like Trinbago Knight Riders, Trinidad & Tobago Red Steel in CPL. There have been various instances when Darren Bravo was just exceptionally great with his bat. One of the most amazing innings of his CPL journey was when he cracked 94 runs not out in just 36 balls when Trinbago Knight Riders had a five-wicket win and one ball to spare versus St Lucia Stars in the Caribbean Premier League.
With many such power-packed performances Darren Bravo is at number five in our top 5 cricketers to the most sixes in CPL history, with a total of 93 sixes in 71 matches with the best score of 94 not out.
4) LMP Simmons- 105 sixes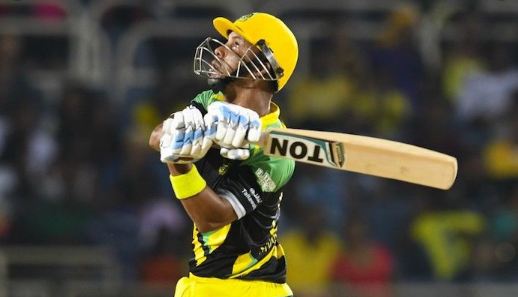 Lendl Simmons is the nephew of former ace all-rounder Phil Simmons from West Indies, Lendl has always been a consistent player for Trinidad and Tobago. He also represented West Indies at the Under-19 World Cups in 2002 and 2004. While he had surely made a mark in international cricket with some class batting he has been named as a prolific batsman in the shorter or limited formats of the game.
His ability to identify the ball and strike the ball clean has made him get plenty of boundaries and sixes under his name. After the debut season of the Caribbean Premier League, Simmons outshone and was praised by selectors for his skills. He was a part of teams like Guyana Amazon Warriors, Jamaica Tallawahs, St Kitts and Nevis Patriots, St Lucia Stars, and Trinbago Knight Riders. Throughout the CPL journey, Simmons has registered 105 sixes in 71 matches with a decent strike rate of 120.09 as he comes at number four in our top 5 players to hit the most number of sixes in CPL history.
3) KA Pollard- 106 sixes
If the records are of the highest number of sixes, this batsman has to be on the list. With some terrific performances during the CPL, Kieron Pollard is another king of the maximums. Pollard has played for teams like Barbados Tridents, St Lucia Stars, Trinbago Knight Riders, and his total runs accounts to 1759 with a high score of 104. The boundaries and sixers played a major role in his pursuit of mounting up high scores after scores. With a total of 106 sixes, Pollard is at number three in our top five players to hit the most number of sixes.
2) Evin Lewis- 111 sixes
Evin Lewis and Chris Gayle together is a lethal combination on a pitch. The duo has the ability to turn the lives of the opposite team upside down with their hard-hitting ability. In 2017 while chasing a mere target of 129 runs against Barbados Trident, it was Evin Lewis who scored 97 runs off just 32 balls and all credits to the boundaries. He had 11 sixes and 6 boundaries under his name.
Not only sixes but that match gave Elvin another record to his name as reaching fastest fifty which was with just 17 balls. Evin Lewis has a total of 111 sixes off 59 matches while his highest score remains at 97 not out as he represented St Kitts and Nevis Patriots, Trinidad & Tobago Red Steel.
1) Chris Gayle- 162 sixes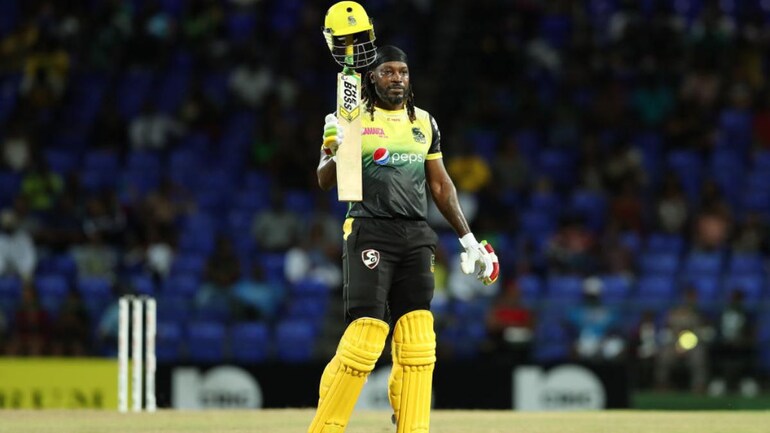 Chris Gayle, the universal boss makes sure his presence is felt in every record book possible in T20 cricket. Gayle was a gem of a player when he led his team to victory vs Trinbago Knight Riders. He is a swashbuckling top-order batsman who by now has a pile for most sixes in international cricket. Not to forget the day he started playing international cricket, he was known for hitting the ball big and straight out of the park. With 534 sixes together in Tests, ODIs and T20Is, the 'Universe Boss' sits right on top of the table.
Speaking of CPL, Gayle hasn't left that part untouched. He has smacked a huge amount of bowlers throughout the tournament only to be the first batsman to hit the maximum number of sixes in the CPL history. Gayle tops the list of most sixes in CPL with 162 sixes in 76 matches.